Among the world's most indulgent--and capable--SUVs.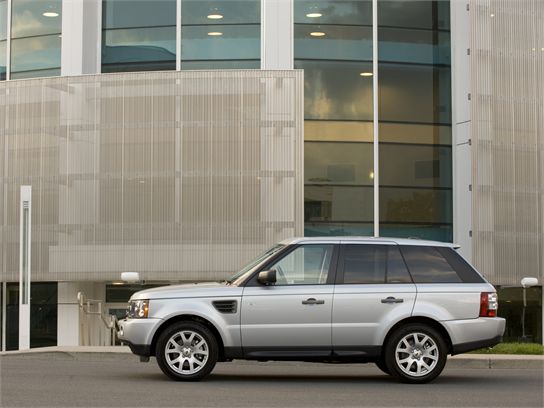 Based in the U.K., Land Rover is the world's premiere luxury four-wheel-drive SUV manufacturer, and they make the ultimate vehicles for your wildest off-road adventures. Gobs of wheel articulation and an advanced 4WD system help take Land Rover models where few other SUVs dare to follow. Their opulent interiors and high-tech features also make them highly sought-after for daily transportation, mostly among the well-to-do. A Range Rover in your driveway is a coveted status symbol. Unfortunately, the brand has historically been plagued with reliability issues, while high load floors reduce available cargo space. But when it comes to the combination of four-wheeling agility and surrounding passengers with plush materials, Land Rover is the king of the mountain.
Photos courtesy of Land Rover.
Page 2
If you want a small luxury crossover with big off-road chops, the Land Rover LR2 is your pick. Plenty of suspension travel and ground clearance, in addition to the Terrain Response system, help it tackle all but the toughest all-terrain obstacles. On the road it takes bumps and rough pavement like a champ, offering a smooth ride as every luxury suv should. However, the interior, cargo space and on-road handling leave something to be desired when compared to its competitors.
$35,500 3.2-liter inline 6-cylinder with 230 hp 15 city/22 hwy/17 cmb Volvo XC60, Audi Q5, Acura RDX
8.3 inches of ground clearance
Long suspension travel
Intuitive optional navigation system
Roomy cabin and smooth ride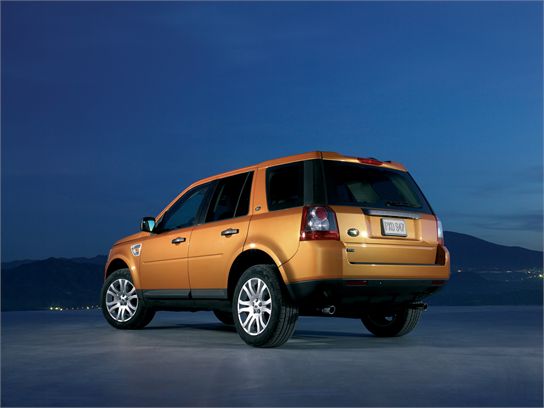 Page 2
New for 2010, the midsize LR4 replaces the Land Rover LR3. Though it's mostly unchanged outside, the interior is vastly improved in luxuriousness and technological options, and a much stronger V8 now resides under the hood. The exceptional four-wheel-drive system will take you virtually anywhere you want to go off the beaten path. Its hefty weight takes a toll on road handling and fuel economy, but if you want the best off-road capability combined with luxury in this price range, the LR4 stands alone.
$47,250 5.0-liter V8 with 375 hp 12 city/17 hwy/14 cmb Volkswagen Touareg, Mercedes-Benz ML-Class, Lexus GX 460
Independent suspension with adaptive air springs
Optional third-row seat
Available navigation system offers off-road mapping
Extremely high quality interior

Page 2
A favorite of Hollywood stars, few other SUVs come with the status and prestige of the Range Rover. For 2010 it receives some substantial updates, including new V8 engines, improved navigation, and a full surround camera system for parking. The Terrain Response system with five driver-selectable modes and adjustable air suspension ensure the Range Rover remains the most capable off-road luxury SUV. And a supercharged model pumping out a whopping 510 horsepower will satisfy anyone's cravings for power.
$78,425 – $94,275 5.0-liter V8 with 375 hp 12 city/18 hwy/14 cmb Lexus LX 570, BMW X5, Mercedes-Benz GL550
Modern high-resolution virtual instrument panel
Uber-luxurious interior materials
Innovative Trailer Stability Assist system
Advanced technology and safety features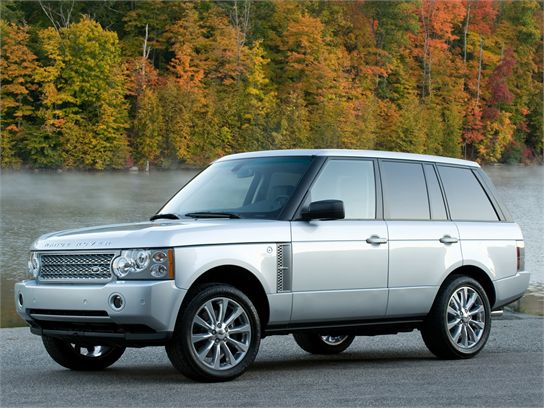 Page 2
Very similar to the regular Range Rover, the Sport offers improved handling on pavement while maintaining much of its off-road capability. A slightly more sloping rear window, which cuts cargo capacity some, and a different rear end design are the main visual differentiators. The Range Rover Sport received the same 2010 updates as its stablemate, with more powerful direct-injected V8s, a more refined interior and some snazzy tech goodies.
$59,645– $73,345 5.0-liter V8 with 375 hp 13 city/18 hwy/15 cmb Porsche Cayenne, Infiniti FX50, BMW X5 M
Six-speed automatic with manual mode and available paddle shifters
Headrest-mounted rear-seat entertainment system
Brembo front brakes on the Supercharged model
Elevated "stadium" rear seating