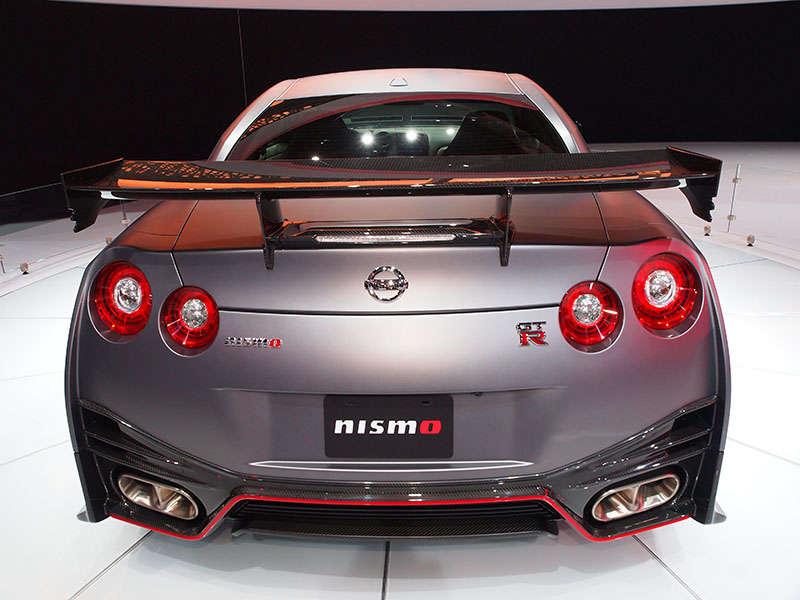 Letting our editors loose on the L.A. Auto Show floor was probably no wiser than letting kids run amok in a candy store. With their senses overloaded and still buzzing from an automotive high, they each managed to narrow down their wish list to the one car they'd like to drive off the show floor. 
Jeff Glucker - Jaguar F-Type R Coupe
Jeff Glucker: "There's no question in my mind – it would be the Jaguar F-TYPE R Coupe. Having driven, and already fallen in love with, the V8 Type S, I can imagine that the R version would be even more amazing. It should be stiffer than the drop-top, and it will produce an even more insane noise. On top of that, it's one of the best looking cars produced in, well, forever.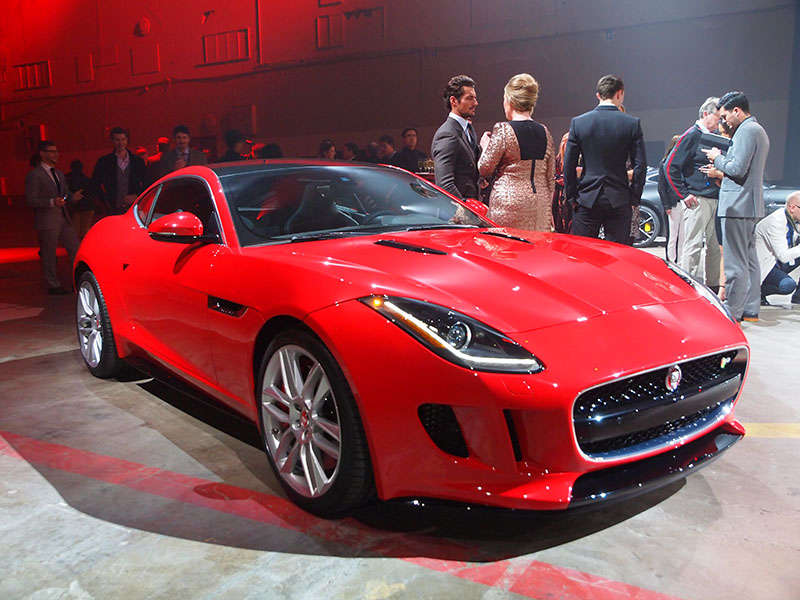 Suzanne Denbow - Youabian Puma
Suzanne Denbow: "The Youabian Puma, because it's weird, Dr. Youabian is weird, and I think Kanye West would approve of such a counterculture purchase. I always consider what Kanye would do."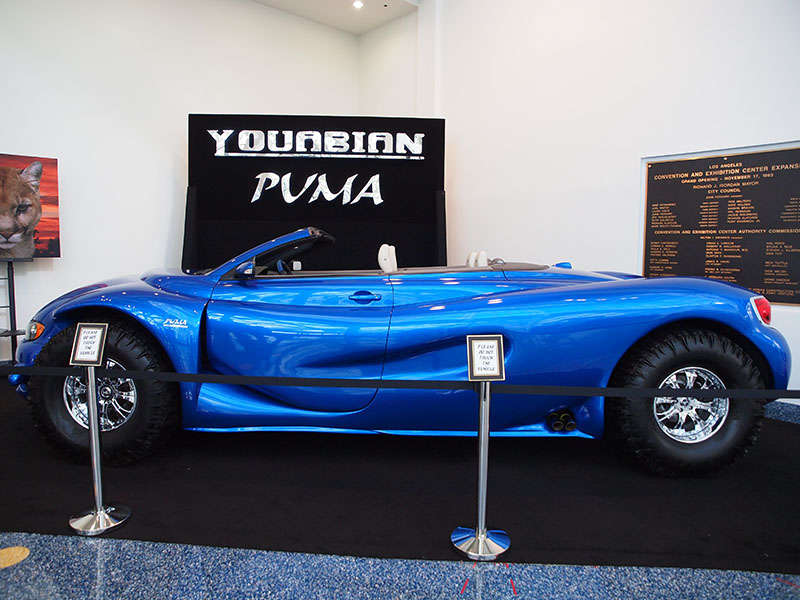 Christian Wardlaw - Honda FCEV Concept
Christian Wardlaw: "I'm going with the Honda FCEV Concept. I'm a big proponent of fuel cells, and really enjoyed driving an FCX Clarity a few years ago. This is better technology tucked into something that doesn't look completely ridiculous. In fact, from some angles it's rather attractive. Get it in black, squeeze my fat ass into a rubber suit, slap on a mask, and then: "I'm Batman!"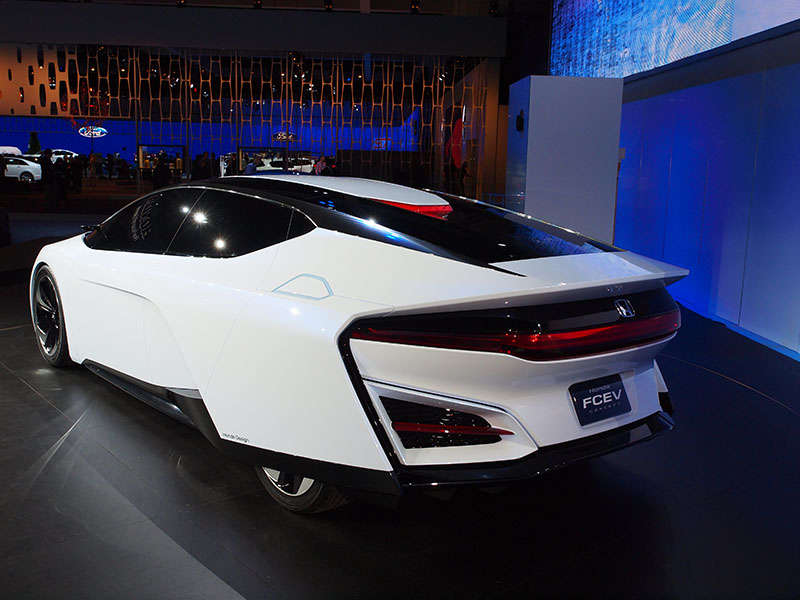 Tuner Tom - 2015 Nissan GT-R Nismo Edition
Tuner Tom: "The 2015 Nissan GT-R Nismo Edition. Why? Because I'm Asian on the inside and still like tuner cars."
Daniel Gray - Hyundai Tuscon Fuel Cell
Daniel Gray: "For everyday use, holy cow – the Hyundai Tuscon Fuel Cell. For real. It's slightly less than $500 a month with no fuel costs and no emissions. Kudos to Hyundai for leading the charge – without the wait for a charge."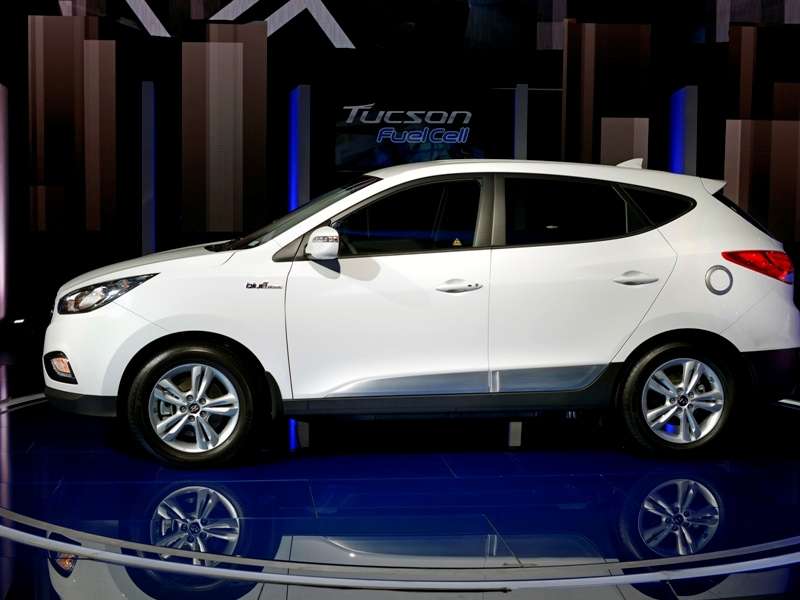 Joni Gray - Porsche Macan
Joni Gray: "I have to say the Porsche Macan (pronounced like "pecan," I'm told by Porsche) because I'm a sucker for that Porsche badge along with the promise of its legendary performance, but I'm more of a compact crossover type of car shopper. I really like the impressive, luxurious interior from the stitched leather dash to the high sloping center console with every button imaginable. The price isn't bad either, which makes Porsche actually an attainable dream!"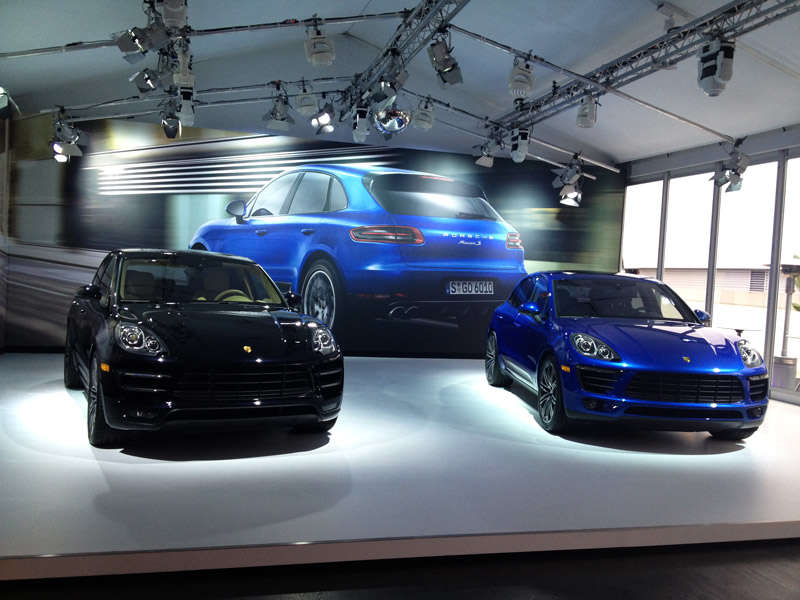 Chris Bormann - Toyota Tundra
Chris Bormann: "I would go with the Toyota Tundra. I admit there were some beautiful cars at the show, but I'm going to think as a somewhat new parent. No car seat in the new Jaguar F-TYPE. I am not saying that it would be a stock Tundra; I'd add a few too many aftermarket parts. With a Honda CRF 450 in the bed and a car seat in the second row, it could definitely be a daily driver. This is on the assumption that I have money and don't have to worry about the bad gas mileage I will get with huge, obnoxious tires."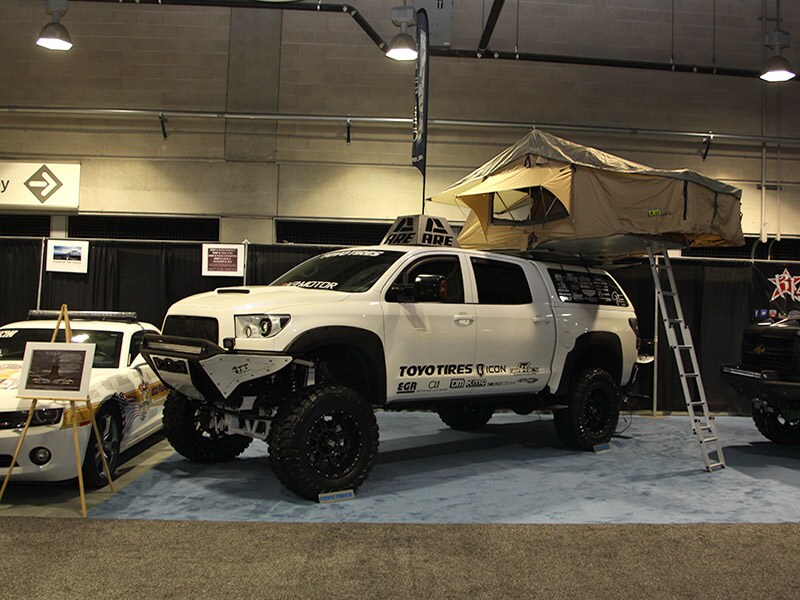 Megan Green - Maserati Quattroporte Ermenigildo Zegna Limited Edition
Megan Green: "My pick is the Maserati Quattroporte Ermenigildo Zegna Limited Edition, but I also like the Ghibli model. After standing there listening to that sound piece created with Maserati engines, I'm in lust."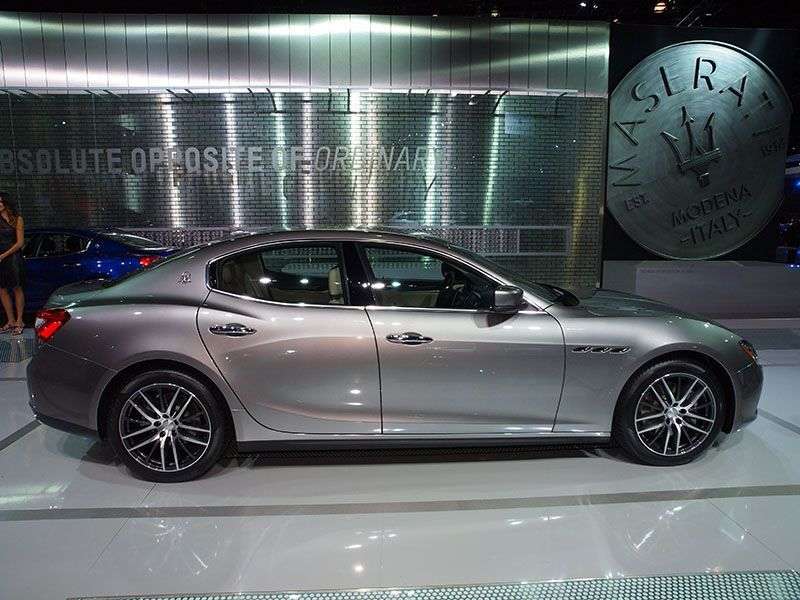 Benjamin Hunting - Subaru Legacy Concept
Benjamin Hunting: "The Subaru Legacy Concept. It was the most gorgeous sedan unveiled at the show, and points towards a bright future for Subaru's mid-size efforts."