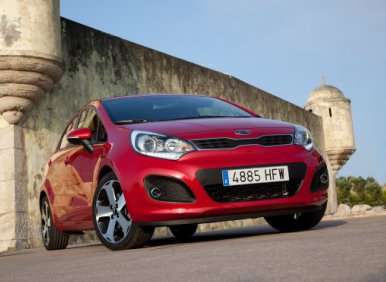 The ever-helpful folks at the National Automobile Dealers Association (NADA) were recently searching for yet more ways to help satisfy new customers, and guess what? "After thorough analysis, NADAguides found that manufacturers have vehicles in varying categories that offer consumers the fuel efficiency they desire, combined with advanced technology features and versatility."
So, based on that in-depth research, NADAguides has published a new list of the Top Ten Most Versatile New Cars under $20,000, which includes three models from Kia, two from Ford, and singletons from Nissan, Hyundai, Chevrolet, Subaru and even Jeep.
"Rising energy prices and economic concerns have instilled a greater sense of frugality in today's car shopper," according to Troy Snyder, Director of Product Development at NADAguides. "However, young professionals, families, and empty nesters alike still need transportation that will support a wide variety of lifestyle activities and something beyond just going from point A to B in the most inexpensive manner possible. What has been compiled by NADAguides is our recommendation for those budget-minded car shoppers that want a little of everything from features and fuel efficiency to versatility and value."
Most Versatile under $20K: Kia Rio 5-Door
Offering the typically high levels of versatility enabled by a five-door hatchback body style, the Kia Rio 5-Door also scored points for its impressively rich mix of standard features, including heated front seats, an AM/FM/XM/CD/MP3 sound system and Kia's Idle Stop and Go system. The Rio is the first non-hybrid, non-luxury vehicle to offer this technology, capable of cutting off the flow of fuel to the engine when it's time to stop, then automatically restarting the powerplant when it's time to go. NADAguides put the spotlight on the $17,700 Rio SX—the car's top trim level—but the starting point for the base model is just $13,600.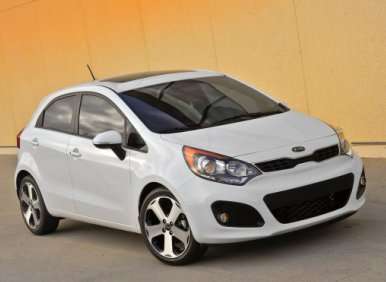 Most Versatile under $20K: Kia Forte
Much as was the case with the Rio—and a testament to Kia pricing—NADAguides went straight to the top of the Forte range yet still ended up with a vehicle that costs under $20,000. The Kia Forte SX opens at $19,100 and that MSRP brings drivers a premium engine choice that provides 173 hp, 168 lb.-ft. of torque and EPA ratings of up to 23 mpg city/32 mpg highway/26 mpg combined. The Forte SX also delivers numerous standard amenities, including a leather-wrapped steering wheel with integrated audio/cruise controls, Bluetooth functionality, an EcoMinder fuel-efficiency monitor, 17-inch alloy wheels and a sport-tuned suspension. The Kia Forte LX starts at $15,200.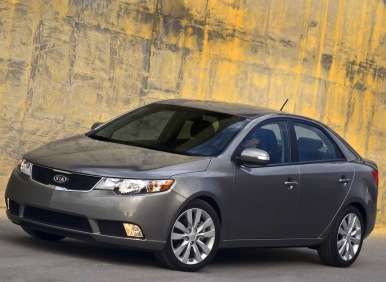 Most Versatile under $20K: Kia Soul
The bodacious box that is the 2012 Kia Soul + earned its way onto the versatility list with a $17,300 price, a friendly and functional interior, and a thoroughly upgraded powertrain. Now rocking a new 2.0-liter I4 with gasoline direct injection, mated to a next-gen six-speed automatic transmission, the Soul + leverages 164 hp and an EPA line of 26 mpg city/34 mpg highway/29 mpg combined—improvements of 22 hp and 2 mpg/4 mpg/3 mpg versus the Soul's previous 2.0-liter engine. For audiophiles, the Soul + also includes a sound system with separate tweeters. And, again, the price of admission to the Soul lineup is well under the $20K mark, starting at $13,900.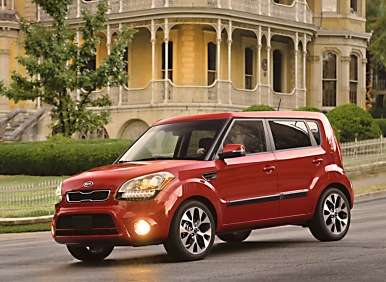 Most Versatile under $20K: Ford Fiesta
Eschewing the expected hatchback model, NADAguides turned to the Ford Fiesta SEL sedan and its $16,600 sticker price. Key features here include the only driver's-side knee airbag in the subcompact class and, naturally, the Ford SYNC connectivity/infotainment system, complete with a three-year complimentary subscription to SYNC Services for turn-by-turn directions, news, sports scores, etc., and SYNC AppLink, enabling voice control of popular mobile apps like Pandora and Stitcher. Amenities like push-button start and heated front seats are standard as well, and the Fiesta SEL can reach 28 mpg city/39 mpg highway/33 mpg with a six-speed automatic transmission. The Ford Fiesta sedan starts at $13,200 in its entry-level trim.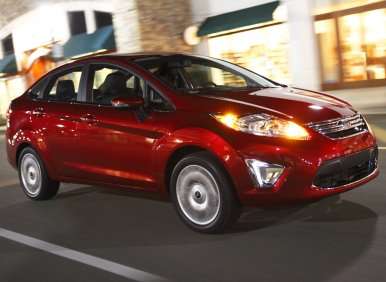 Most Versatile under $20K: Ford Focus
Oddly, the NADAguide experts also went the sedan route in choosing the Ford Focus SE, with an MSRP of $17,500; it's one step up from the starter sedan, opening at $16,500. That larger price tag gets you a peppy 160-hp I4 engine that still supplies up to 36 mpg on the highway, as well as the Ford MyKey system that allows owners to set limits to vehicle speed, audio volume and other systems for teen drivers. A SYNC setup can be added, too, and the rear seats fold flat for added cargo space. For safety purposes, the Focus SE includes technologies like the Ford's AdvanceTrac stability-control system and side-curtain airbags that cover both front and rear seating positions.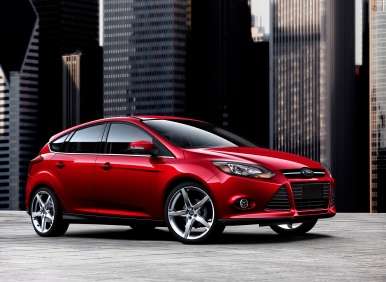 Most Versatile under $20K: Chevrolet Sonic
The new Chevy Sonic can cost as little as $13,865, but the choice for NADAguides was the premium 1LZ model, offered by the Bowtie brand at $16,665—in a sedan format. Of course, that loads on the standard features, including Bluetooth technology, a six-speaker AM/FM/XM/CD/MP3 audio system with integrated equalizer, a leather-wrapped steering wheel, heated "leatherette" front seats, 10 airbags, and all the peace of mind that comes with GM's OnStar system. This Sonic's EPA ratings reach 26 mpg city/35 mpg city/29 mpg combined. It's also worth pointing out that Chevy offers an available 1.4-liter turbocharged I4 for a $700 premium, providing the same horsepower but an additional 23 lb.-ft. of torque and gains of 3 mpg/5 mpg/4 mpg.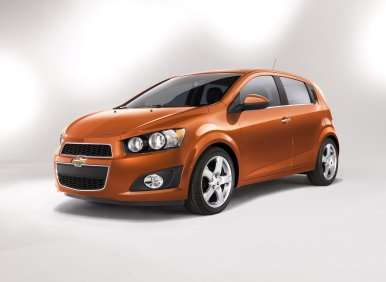 Most Versatile under $20K: Hyundai Elantra Touring
Calling it "the veritable poster child for versatility and value in the compact segment," NADAguides selected the Hyundai Elantra Touring SE for its roster. Customers should keep in mind, though, that the Elantra Touring (with a base MSRP of $15,995 and an as-tested price of $19,495) continues to ride on the previous-generation Elantra platform. However, it does offer a leather interior, heated front seats, a 172-watt six-speaker audio system, a glovebox cooler, 17-inch alloy wheels and 65.3 cubic feet of cargo room with its rear seats folded. Reflecting its older powertrain, the Elantra Touring is capable of 23 mpg city/31 mpg highway/26 mpg combined with a five-speed manual transmission or 23/30/26 with a four-speed automatic.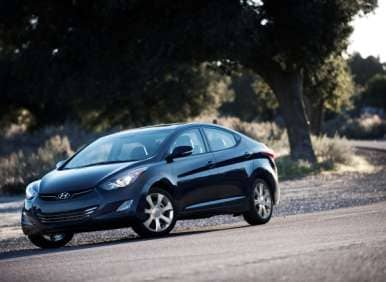 Most Versatile under $20K: Nissan Versa
It's another contrarian pick, this time from Nissan. Instead of the all-new Nissan Versa sedan—the least-expensive new vehicle in the U.S., thanks to its $10,990 MSRP—NADAguides looked to the old-school Versa hatchback. The car does offer one of the roomiest interiors in its segment, along with a relatively strong 1.8-liter engine worth 122 hp and 127 lb.-ft. of torque, and in the NADA-preferred 1.8 SL trim (MSRP $18,490), it includes Bluetooth technology and an LED center high-mounted brake light. However, its EPA line of 28 mpg city/34 mpg highway/30 mpg combined is a bit light in the highway department for a subcompact.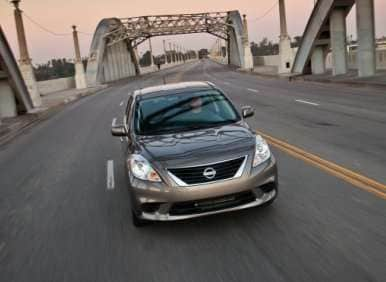 Most Versatile under $20K: Jeep Patriot
The 2012 Jeep Patriot Sport is one of the least-expensive all-wheel-drive entries on the market—with a sticker price that begins at $17,745—and it's clearly the most versatile vehicle on the list in terms of the kind of driving surfaces it can handle. But it also benefits from surprisingly decent fuel-efficiency, with EPA marks of 22 mpg city/28 mpg highway/24 mpg combined while relying on a five-speed manual transmission. Also standard with the Patriot are helpful technologies like rollover mitigation and hill-start assist, along with 63.4 cubic feet of behind-the-front-seats cargo space. The Patriot  has been growing sales at a notable pace this year, too, with deliveries up 19 percent through April. (A two-wheel-drive Patriot Sport is available from $15,995.)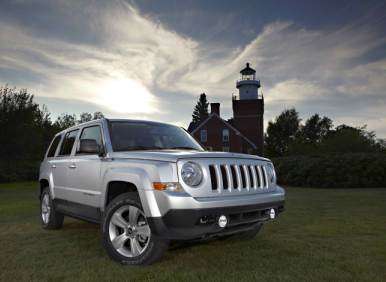 Most Versatile under $20K: Subaru Impreza
The thoroughly redesigned 2012 Subaru Impreza has become a flat-out hit for its maker, as the lighter and much more fuel-efficient car has seen sales jump by almost 158 percent during the first four months of the year. A 30 percent boost in fuel economy is certainly helping, as the Impreza can achieve 25 mpg city/34 mpg highway/28 mpg combined with its five-speed manual transmission or up to 27/36/30 with Subaru's Lineartronic CVT—although that would push the Impreza 5-door 2.0i Premium, the model picked by NADAguides, up past $20,000; with the DIY gearbox, the MSRP of Impreza under discussion is $19,295, which includes Subaru's signature Symmetrical All-Wheel Drive and an up-level six-speaker sound system. The base price of the starter Impreza is $17,495.