A fast look at 14 sizzling new speed machines.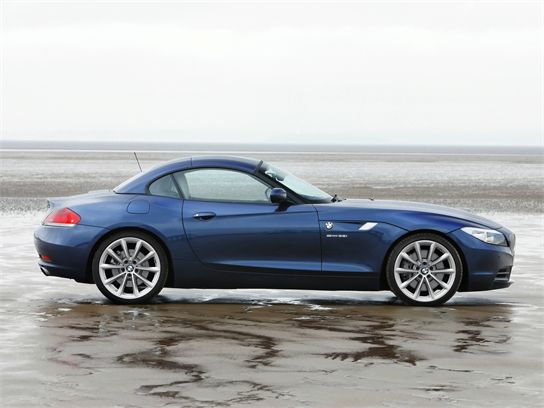 The automotive world these days seems divided into two camps. In one is the green crowd, who tout hybrids, alternative fuels, electric cars, and numerous other technologies designed to reduce the impact cars have on the environment, albeit at the expense of fun. In the other camp are performance extremists, who don't care one whit about green issues if they get in the way of maximum performance. This latter camp is maybe not quite so responsible, but really, who would you rather party with: the guy driving a Prius or a Porsche? To that end, and to help you fill out that guest list, here is a roll call of the hottest sports cars and sports coupes coming our way in the next year—and a few of them are already here.
Page 2
Audi's S5 coupe is one of the sexiest cars the company has ever built. With a V8 engine and standard quattro all-wheel drive, it's also a terrific performer. But it falls short of its main rival, the BMW M3…until next year, when the 2010 Audi RS5 debuts. Details aren't yet official, but rumors have it that the 4.2-liter V8 will pack a 450-hp wallop, and be coupled with a seven-speed dual-clutch automated manual gearbox. That's more power than BMW's M3, and with chassis dynamics that already rival the BMW 3 Series, we're expecting good—no, tremendous things. No price announced, but figure about the same as an M3, around $60,000.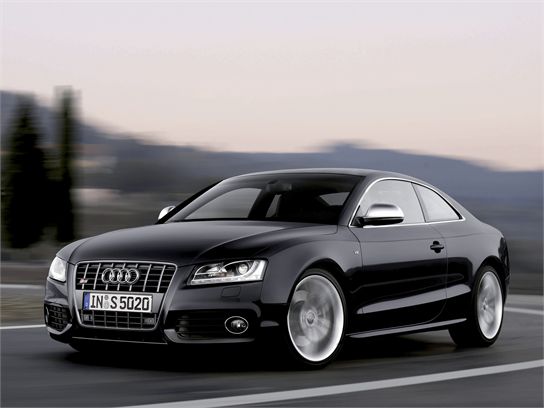 Page 2
The Audi R8 picks up a coveted performance mantle from the late, great Acura NSX: The everyday supercar. With its outlandish looks and stellar handling, the R8 is pure exotic. But with a livable interior and easy around-town nature, it's as easy to live with as an A4. However, with the standard V8 engine many less expensive cars easily best the R8's straight-line acceleration. To remedy this, Audi is stuffing its stellar 5.2-liter V10 engine behind the rear seats, giving it true supercar acceleration. With 517 hp, a 196-mph top speed and 0-60 in 3.9 seconds, there are few cars that can match it, even for the R8's $146,000 price. To top things off, a drool-worthy convertible will be available sometime next year.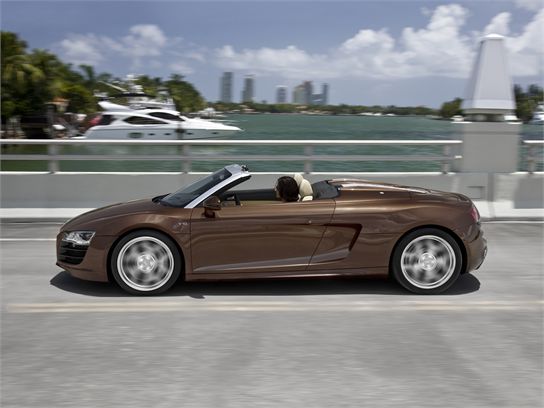 Page 2
The Bentley Continental GT and GTC Series 51 are, for all intents and purposes, little more than appearance packages. However, they're Bentley appearance packages, and so worth a mention. Besides, this goes beyond just some hood stripes and a tack-on spoiler. The interiors of the Series 51 cars are available in a three-tone combination (two-tone is just so pedestrian these days), either from Bentley's own palette or one of the customer's own choosing. The exterior is also available in either a monotone or two-tone, 20-inch "diamond cut" wheels, and tasteful "Series 51" badges, a moniker that honors the founding of Bentley's first design studio in 1951. The overall effect is striking, as well it should be for $200,000.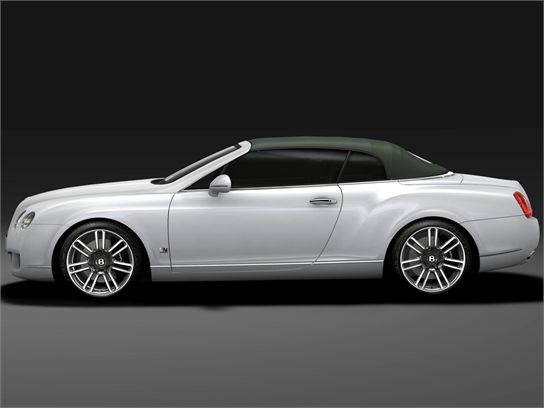 Page 2
The previous-generation BMW Z4 was one of the first cars styled by the company's (in)famous design chief, Chris Bangle. While that car's in-your-face styling wasn't for everyone, the 2010 version dials it down significantly, with more elegant lines than its predecessor. The Z4 coupe is gone, obviated by the new Z4's folding hard top. Two models are available, an sDrive30i and sDrive35i, sporting 255-hp and 300-hp inline six-cylinder engines, respectively. The engines can be connected to a traditional six-speed manual transmission or to BMW's seven-speed dual-clutch automatic. Performance is excellent, with 60 mph in less than 5 seconds for the sDrive35i. Have about $50,000 handy before shopping.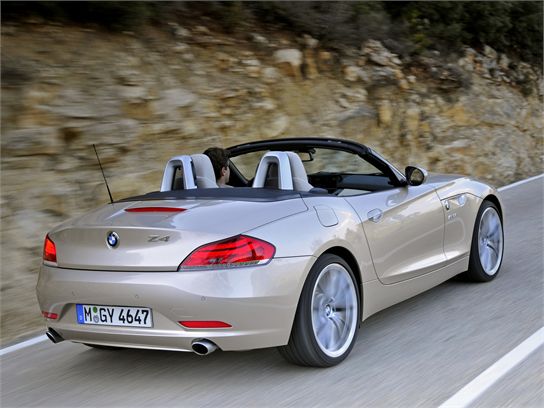 Page 2
No, we haven't lost our minds. There's a Cadillac on a list of sports cars. In case you've been hiding in a cave for the past couple of years, let us get you up to speed: Cadillac makes world-class cars again, and the CTS Sedan is the equal of any competitive European or Japanese luxury sport sedan you care to mention. The 550-hp CTS-V doubly so. When Caddy showed off a "concept" version of the CTS Coupe at the Detroit auto show a couple years ago, the question wasn't whether it would be built, but when. The answer is 2010, as a 2011 model, with a supercharged V version coming shortly thereafter. Expect the same performance as the sedan, but with sexier bodywork. Figure around $40,000 for the standard version, and somewhere north of $50,000 for the CTS-V coupe.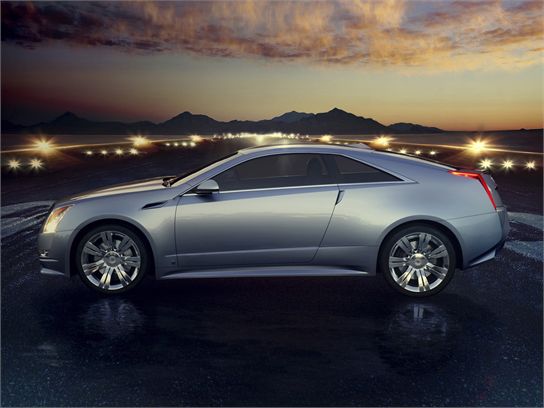 Page 2
Don't be seduced into thinking that the 2010 Chevrolet Corvette Grand Sport is just a stickers-and-spoilers appearance package. Rather, the new 'Vette takes several parts from the Z06 high-performance Corvette and adds them to the less-expensive models. The result gives you bigger brakes, better suspension, a dry-sump oiling system if you opt for the manual, and unique styling (we dig the retro shark-gill vents behind the front wheels) to separate your high-performance machine from the numerous trophy-wife editions plying high-end suburbs. Price is a somewhat-reasonable $55,720.

Page 2
Somehow, we missed the memo that the stellar Ferrari F430 was getting long in the tooth. But even Ferrari has product cycles, and next year the 2011 Ferrari 458 Italia will replace the F430. With a 562-hp direct-injected 4.5-liter V8 behind the seats, the 458 Italia will hit 60 mph in around 3.4 seconds and won't run out of breath until 202 mph, making it the fastest volume-production V8 Ferrari in history. It also looks stunning, with the profile of an Enzo but with more seductive lines overall. Check out this video of red and yellow versions battling on track; if it doesn't give you goosebumps, you may be clinically dead. Expect a price tag somewhere around $240,000.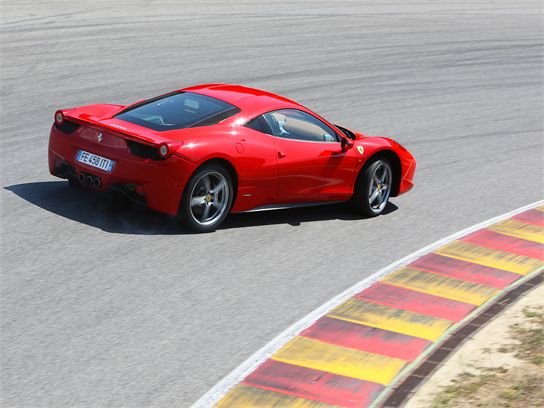 Page 2
It's a little hard to believe that one of the most hotly anticipated sports cars of the last 10 years will wear a Lexus badge. However, since Lexus showed off the LF-A concept at the 2005 Detroit auto show, the world's breath has been baited. The six-year wait, with numerous revisions and death threats throughout, resulted in a car every bit as exciting as anticipated. It offers up a 552-hp 4.8-liter V10 engine mounted behind the front axle, routing all that power to a six-speed sequential transaxle located in the rear. The sound of the engine is truly exotic, and for once manufacturer claims of a Formula 1 exhaust note in a production car are backed up with reality. The cost is $375,000, and Lexus will produce only 500 examples, so you lottery-winning Lexus fans had better get in line.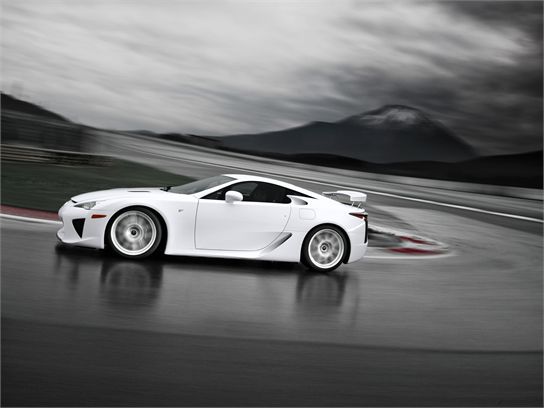 Page 2
Maserati's renaissance continues with the 2010 GranCabrio. Essentially a convertible version of the delicious GranTurismo, the $140,000 GranCabrio brings all of that car's excellent qualities - striking looks, sumptuous interior, stellar performance - out into the open, literally, with a canvas top that opens in about 28 seconds. The GranTurismo isn't the fastest, most powerful or best handling car in its class, and thus the GranCabrio will likely be outpaced by a number of other cars in a numbers-only contest. But, c'mon, look at it! The thing reeks of Italian sensuousness, the Ferrari-derived 4.7-liter V8 engine is aural perfection, and the tiny rear seats mean that you can even bring a couple of extra people along for short trips.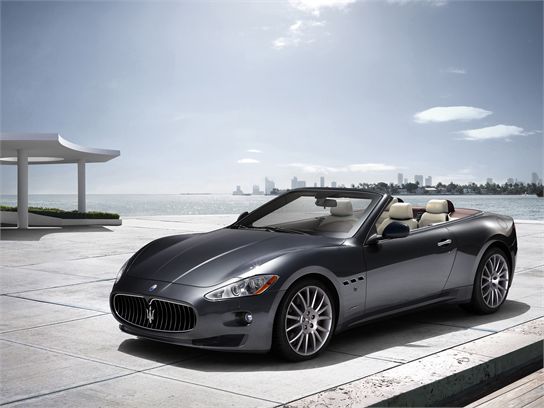 Page 2
McLaren's Formula 1 exploits are well known, and the Mercedes-Benz McLaren SLR s an iconic sports car. Fading slowly into memory is the McLaren F1 sports car from the 90s, the supercar's supercar, and a vehicle that remained largely unbeaten until the Bugatti Veyron came along. For 2011 McLaren will be back in the supercar game, but this time it's not out for fastest-in-the-world glory. Instead, the McLaren MP4-12C will come in at a reasonable $250,000...well, reasonable when you consider that an SLR cost twice as much, and the F1 cost a cool million. Power comes from McLaren's own mid-mounted 3.8-liter twin-turbo V8 engine that puts out a remarkable 600 hp and routes it through a seven-speed gearbox. With that kind of power, it's actually starting to sound like a bargain.