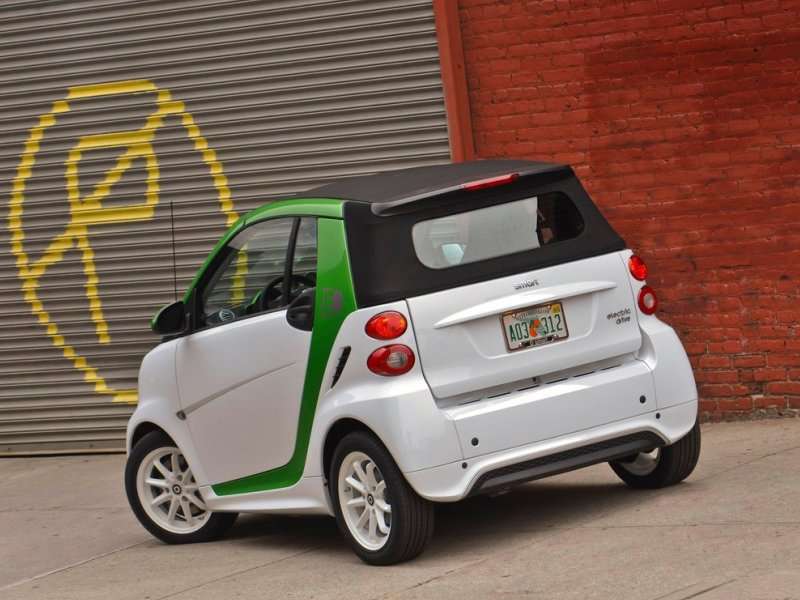 The definition of what qualifies as a green vehicle has broadened considerably in recent years.  Whereas diesel cars and trucks might have once been considered prime polluters, modern filtering technology combined with direction injection have turned these frugal rides into some of the cleanest vehicles around.  Throw in the growing chorus of plug-in electric hybrid vehicles, pure electric battery-powered automobiles, and hybrids that straddle the line between the two, and it's a great time to be looking for a green car.
Check out our green vehicles guide for 2013, which gives you a quick look at 10 eco-cred contenders that you can go out and buy right now.
Green Vehicles Guide For 2013 - 01 - 2014 Chevrolet Volt
The 2014 Chevrolet Volt leads off our green vehicles guide for 2013, not necessarily because it's the most fuel-efficient model, or because of its outstanding performance, but rather due to its value proposition.  You see, the 2014 Chevrolet Volt has been given a rather hefty price cut compared to the year before, checking in at $5,000 less expensive right out of the box.  It's new MSRP of $34,995 - which still qualifies for federal and state income tax rebates - is an appealing deal for a car that offers 149 horsepower and up to 50 miles of electric-only range (plus more than 300 miles of extended range from its gas generator).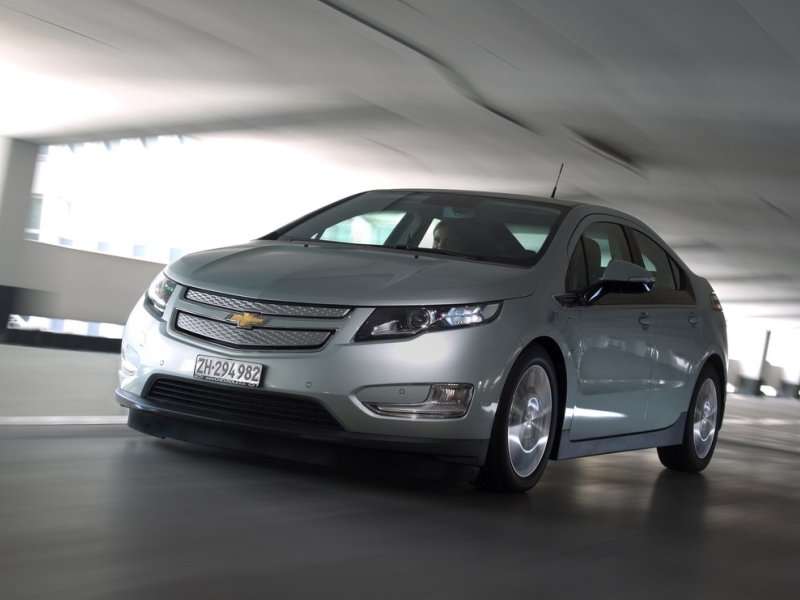 Green Vehicles Guide For 2013 - 02 - 2013 Ford Focus Electric
The 2013 Ford Focus Electric consumes absolutely no gasoline, so if you live in an area that's served by a clean electric power utility, you might be able to get all of your driving done in this unique subcompact hatchback in completely emissions-free fashion.  The Ford Focus Electric combines the nimble and practical character of the gas model with the instant torque of the vehicle's 143 horsepower electric motor.  Driven carefully, and the Focus can eke out 76 miles on a single charge, and it takes about four hours to fill its battery pack back up with juice when using a 240-volt charging station.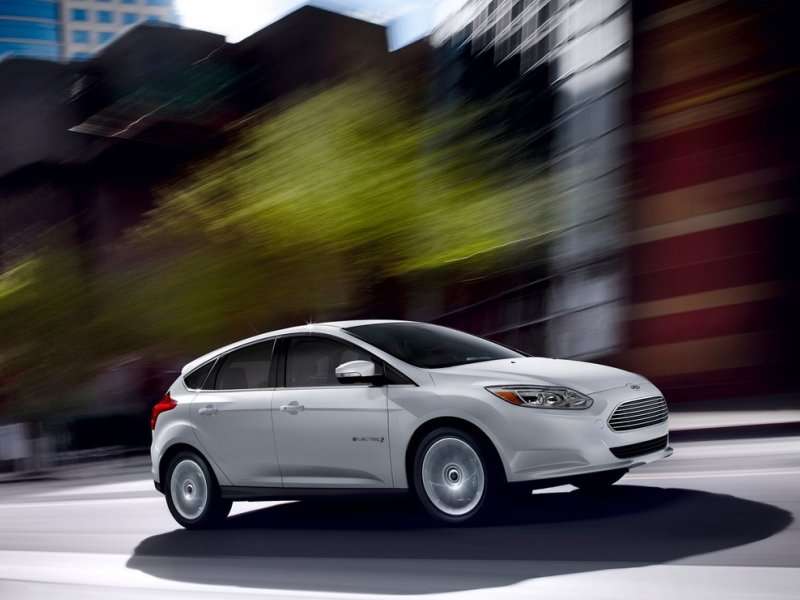 Green Vehicles Guide For 2013 - 03 - 2013 Toyota Prius PHEV
The 2013 Toyota Prius PHEV (Plug-In Hybrid Electric Vehicle) is the latest addition to the growing family of Prius hybrid automobiles.  In many ways, the Toyota Prius PHEV is similar to the standard Prius hatchback, and makes use of the same drivetrain (a 1.8-liter, four-cylinder gas engine that works together with a pair of electric motors to produce 134 horsepower).  The additional green factor comes in the form of a larger lithium-ion battery pack that can be plugged into the wall at home and recharged.  The big battery provides up to 15 miles of electric-only operation, which isn't possible with the standard Prius, and fuel mileage checks in at 51-mpg in city driving and 49-mpg on the highway.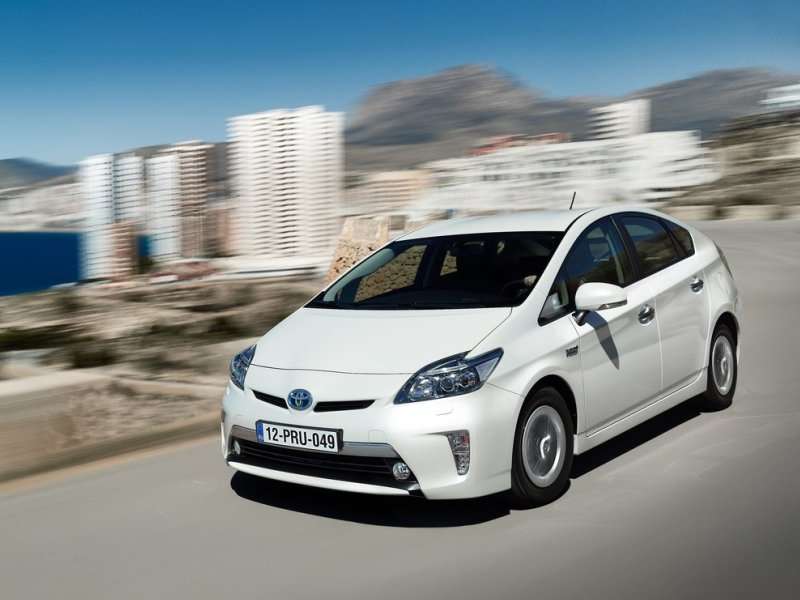 Green Vehicles Guide For 2013 - 04 - 2013 Tesla Model S
The 2013 Tesla Model S is the undisputed media darling of the green vehicle movement, a luxury sedan that delivers a full-electric performance that rivals some gas-powered premium cars.  The Tesla Model S is offered in several different editions, with the base battery pack offering 139 miles of travel between charges and the top-tier model featuring 265 miles of range combined with up to 416 horsepower and 443 lb-ft of torque.  The Model S doesn't skimp on comfort, either, with a nice assortment of high end features on offer to compliment its sexy styling.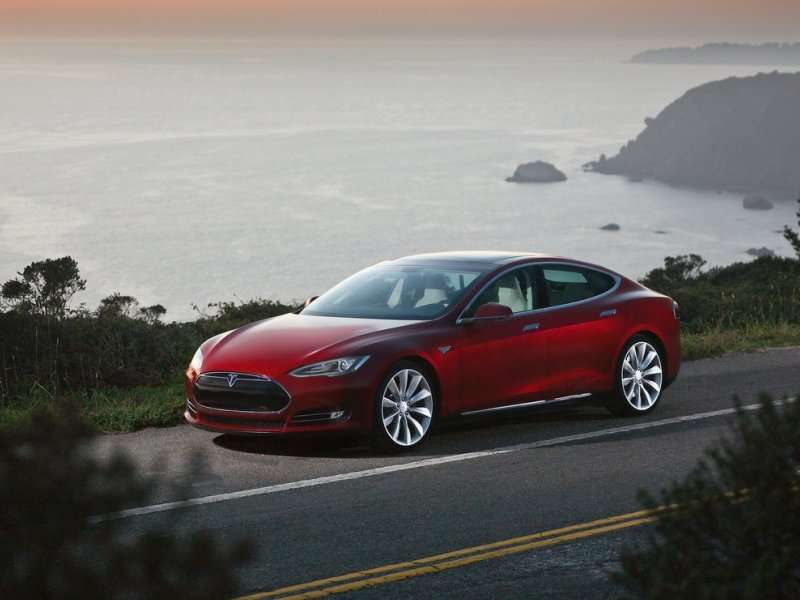 Green Vehicles Guide For 2013 - 05 - 2013 Volkswagen Jetta SportWagen TDI
The 2013 Volkswagen Jetta SportWagen TDI stands in stark contrast to the legions of SUVs roaming the streets by asserting that practicality doesn't have to come at the expensive of efficiency.  The five-passenger Volkswagen Jetta SportWagen TDI delivers up to 67 cubic feet of total cargo space with the rear rows folded forward, and a still-impressive 33 cubes with a full load of people along for the ride.  The real story, however, is the VW's 2.0-liter four-cylinder turbodiesel engine, which produces 140 horsepower and 236 lb-ft of torque while simultaneously returning 30-mpg in stop and go driving and 42-mpg on the highway when equipped with its standard six-speed manual transmission.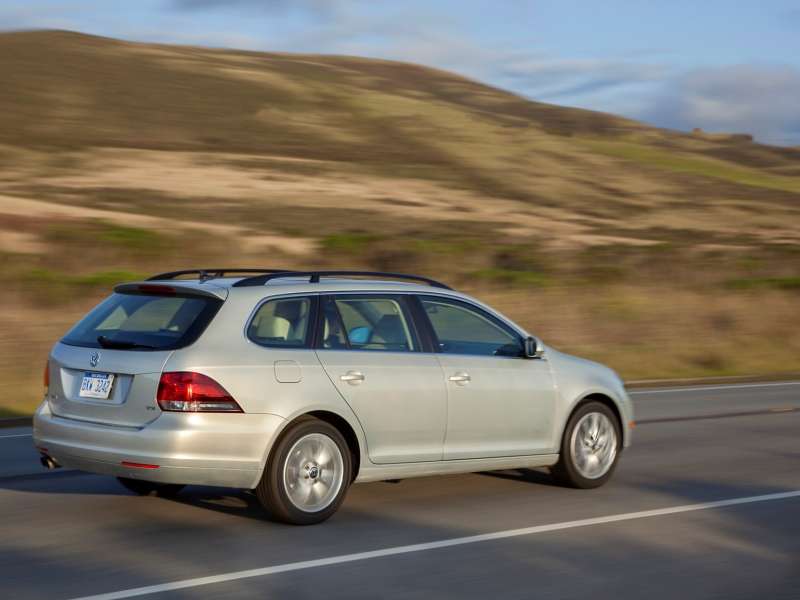 Green Vehicles Guide For 2013 - 06 - 2014 Ram 1500 EcoDiesel
The 2014 RAM 1500 EcoDiesel might seem like an unusual entry in our green vehicles guide for 2013, but hey, it does have the term 'eco' in its name.  All kidding aside, the Ram 1500 EcoDiesel is an important model due to the fact that it represents the only turbodiesel engine available in a light-duty pickup.  The Ram's 3.0-liter turbodiesel V-6 is tuned to provide 240 horses and 420 lb-ft of twist while posting a highway fuel mileage rating (estimated) of close to 27-mpg.  That makes the EcoDiesel the most efficient truck in its class, and it represents a big step forward in the light-duty segment.  A urea-injection system helps to keep the Ram's tailpipe emissions as clean as possible.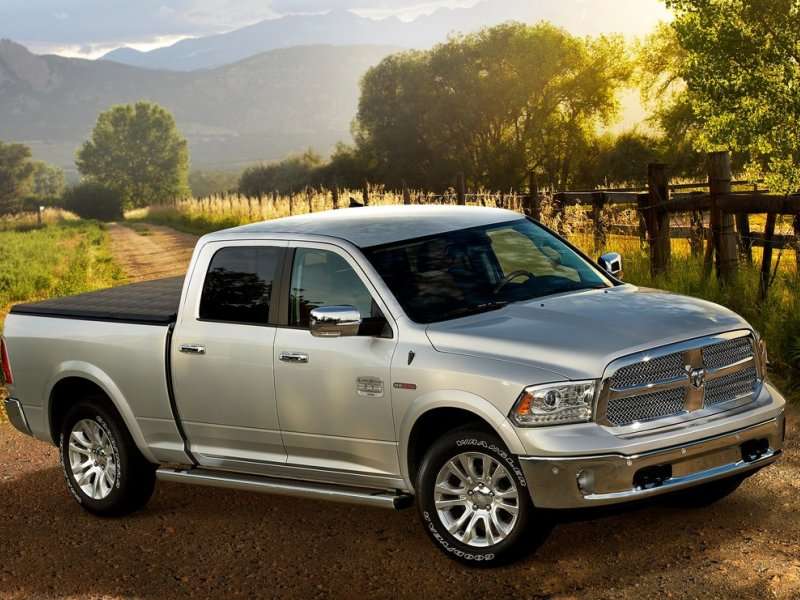 Green Vehicles Guide For 2013 - 07 - 2013 Fiat 500e
The 2013 FIAT 500e might not be available in every state in the union, but this unique battery-powered version of the popular 500 hatchback is worth paying attention to.  The addition of a battery-only drivetrain to the Fiat 500e's subcompact platform has actually improve the driving experience that the tiny two-door has to offer, providing snappy acceleration as well as an 87 mile range when fully charged.  111 horsepower and 147 lb-ft of torque are also higher ratings than the gas model, giving the 500e a bit of extra performance that owners will appreciate alongside its environmental focus.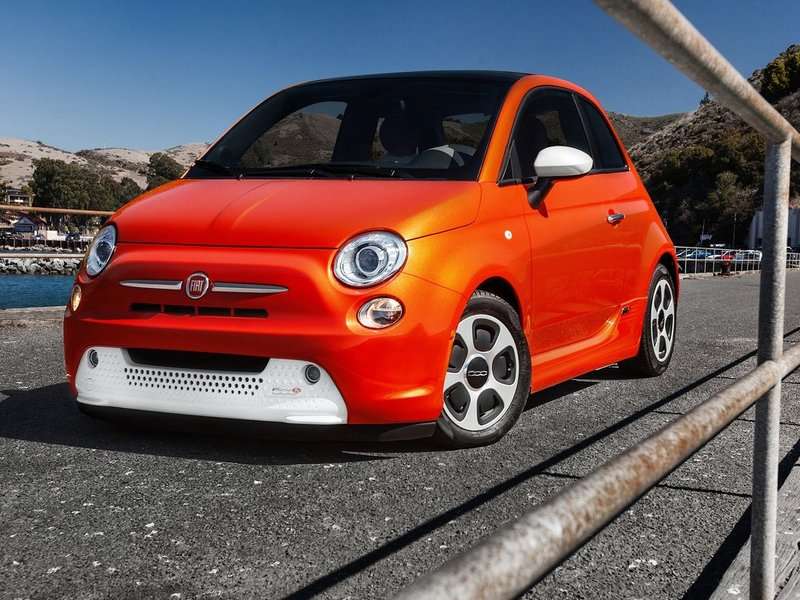 Green Vehicles Guide For 2013 - 08 - 2014 Chevrolet Cruze Turbo Diesel
The 2014 Chevrolet Cruze Turbo Diesel appears in our green vehicles guide for 2013 to show that clean, diesel-powered compact sedans are no longer the exclusive province of German car companies.  The Chevrolet Cruze Turbo Diesel goes up against the four-door edition of the Jetta TDI, and it makes a compelling case with its 46-mpg highway fuel economy rating (28-mpg in city driving).  The Cruze's 2.0-liter, four-cylinder turbodiesel engine churns out 151 horsepower and 264 lb-ft of torque, and it comes standard with a six-speed automatic transmission and urea injection to help purify its exhaust emissions.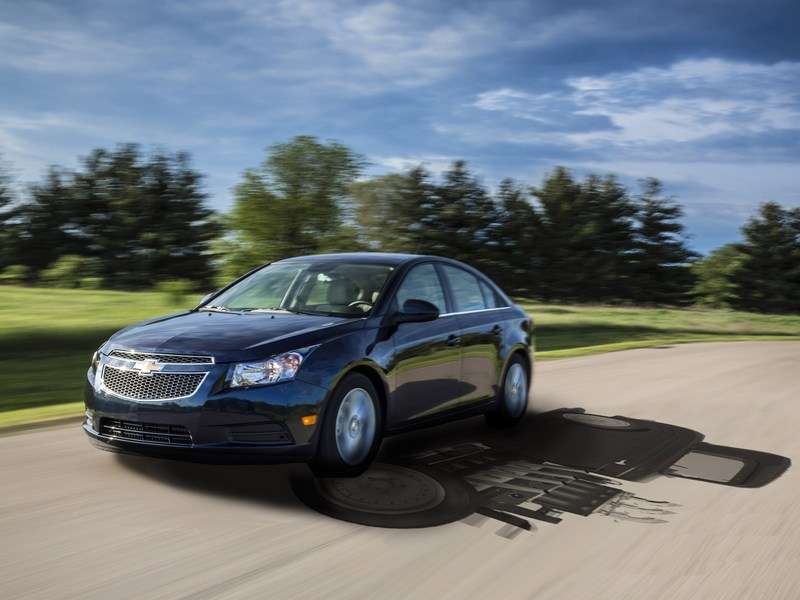 Green Vehicles Guide For 2013 - 09 - 2013 Nissan Leaf
The 2013 Nissan LEAF continues to soldier forward as a pioneer of the all-electric movement.  The Nissan Leaf is a subcompact hatchback that is light on frills but which makes a good commuter option for anyone who can cram a day's worth of driving into its 75 mile range.  The Leaf is primarily a city car, but with 107 horsepower and 187 lb-ft of torque it can handle itself on short expressway jaunts without putting either its occupants or other motorists in danger.  It's even possible to get a quick charging port with the Nissan that allows it to boost its battery to 80 percent in just half an hour (when connected to the right type of station).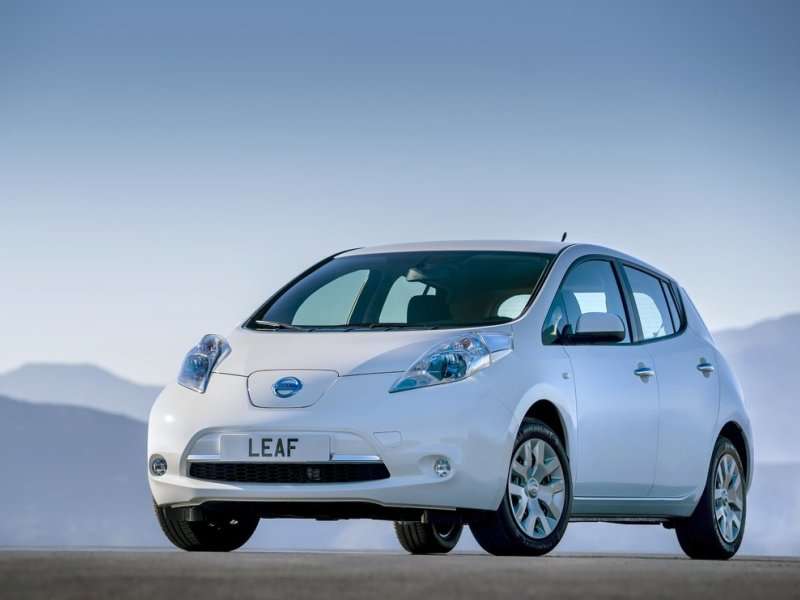 Green Vehicles Guide For 2013 - 10 - 2013 Smart Fortwo Electric Drive
The 2013 smart fortwo electric drive is the definition of a niche product.  This two-seat hatchback comes in both coupe and convertible body styles, and it is intended to get a driver and a single passenger from point A to point B as frugally as possible.  With 70 horsepower and 96 lb-ft of torque available from its electric motor (in short bursts - most of the time you are looking at 47 horses), the Smart Fortwo Electric Drive isn't a barn-burner but more of an urban cruiser aimed at people who don't really enjoy driving but recognize the need to own a car to take care of the occasional errand.  Range for the Smart is listed at 68 miles.