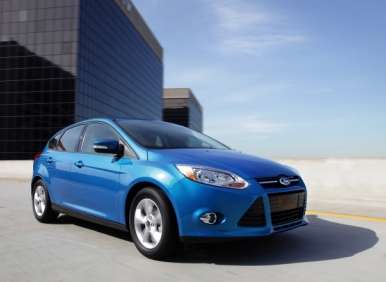 Although Ford—and GM—seem to have done a fairly effective job in developing their small-car lineups, November was a surprisingly difficult month for entries like the Ford Focus and Ford Fiesta, along with the Chevrolet Cruze and—perhaps—the Chevy Sonic. The foursome offers the kind of high value, high efficiency and high quality usually associated with their Asian rivals, yet it's now obvious that knocking the established leaders off their pedestals is going to be a lot more difficult than it seemed this summer, when the Japanese Big Three were struggling to recover from this spring's earthquake and tsunami.
The Revenge of the Honda Civic
As shocking as it may seem, the Focus' first full month on sale was April of this year—that is, it's only been on sale for eight months; yet it's already losing customers as compared to the previous-gen version's 2010 performance. The car's volume peak was in May, when it sold a robust 22,303 units for a 31.7 percent increase, and the following month it lifted its growth rate to 41.2 percent on sales of 21,385 units. But it's been downhill ever since, with the Focus losing ground every month after that. Another 9.9 percent of its sales evaporated in November as compared to the same month last year, and it's now an open question as to whether the Focus will finish 2011 with any increase in deliveries at all. Its year-to-date numbers are a bare 1.1 percent ahead of its pace from 2010.
Part of the reason behind this is the fact that the old Focus remained popular even in the last months of its life cycle, but the Cruze also made its impact felt. Chevy's own all-new compact debuted in March and then, starting in April, it ripped off a streak of five consecutive months above the 20,000-sales mark. Unfortunately, after selling 21,807 Cruzes in August, Chevy watched the car's volume drop to 18,097 units in September; 14,295 in October; and 13,238 in November.
Which gets us to the Honda Civic. Hammered by the disasters in Japan, the flooding in Thailand, and weak reviews for its all-new Civic, Honda is enduring a year that can only be described as disastrous. But while its sales growth remains low, with YTD sales down by 13.8 percent, the Civic finally went into the black in November with a 3.4 percent sales jump. More relevant to the current discussion, the Civic's volume has increased in lockstep with the demand decrease for the Focus and Cruze, and Honda's compact has driven up its month-over-month volume for three straight months now, moving from 12,083 sales in August to more than 17,000 in November. In fact, with exactly 17,133 deliveries last month, the Civic has reclaimed its place as the best-selling car in its segment, and it wasn't close. Worse—for Chevy and Ford—the Cruze and Focus have also now been passed by the Toyota Corolla, a car that hasn't seen a full redesign since 2006.
To contextualize the situation, the top three compacts in November were: Civic, 17,133 sales; Corolla, 16,155 sales; Cruze, 13,238. You then also have to get below the VW Jetta (12,891 sales) and Hyundai Elantra (12,414 sales) before you reach the Focus (11,735 sales).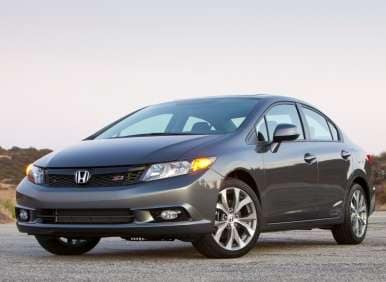 The Nissan Versa vs. Ford Fiesta
A roughly similar pattern also can be seen in the subcompact segment. The all-new Fiesta peaked early this year, topping 9,000 units in both March and April, fell to 7,120 sales in May, then seemed to stabilize for a few months, selling between about 5,300-5,800 units for June through August. But September saw another recalibration, and Fiesta deliveries for the past three months went from 3,967 in September, to 4,124 units in October, to a low of 3,552 deliveries last month. Oh, and that "recalibration" came in the same month the Nissan Versa returned to form and sold 11,800 units. During the past three months, the Versa has outsold the Fiesta by 29,980 to 11,643.
The Sonic has had an even tougher go of it, since it launched after all three major Japanese automakers had returned to an even keel. Thus, Chevy's subcompact debuted with 1,426 deliveries in September, then rose to 3,833 sales in October and 4,496 last month—at which point it trailed not only the Versa in its segment, but also the Toyota Yaris and Hyundai Accent. If you include the Kia Soul amongst the subcompacts, where it fits if you go by vehicle length, you've got another entry on top of the Sonic, as the favorite vehicle of singing hamsters from around the world managed 6,865 November deliveries.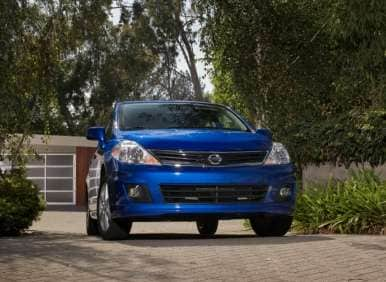 Today's Takeaway
Even as Ford and Chevy have both upped their game significantly in the small-car segments, it seems clear that customer perceptions haven't quite caught up to the new vehicles' quality. As a result, competitive models you might think are ready to cede their positions to the new domestic entries—whether said rivals are older vehicles, like the Yaris or Corolla, or newer ones with underwhelming reviews, such as the Civic—continue to outsell the fresher Ford and Chevy cars.
Now's the time to worry, too, because car sales actually grew at a faster pace in November than did sales of light trucks—which is about as surprising as the idea of a U.S. small car leading its segment in the first place, unfortunately.