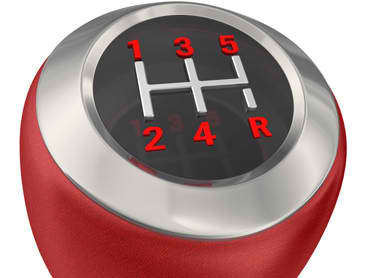 It's Friday once again, which means it's time for another round of my Five For Friday: Five Thoughts about the Auto Industry for July 13, 2012.  Chevrolet's free vehicle return policy, the Jeep Wrangler wobble, a smaller Nissan Z car, a new platform for the BMW X1, and a potential compact Dodge pickup - let's look at my take on the most noteworthy and interesting automotive stories from the past week.
01. Chevrolet Offers Return Policy Incentive
Don't like your new Chevrolet?  Take it back to the dealership for a full refund.  It's a ploy that has been used before on the American new car sales scene, and this time General Motors is getting in on the action with its "Love It Or Return It" program.  The details?  Buyers get 60 days to decide whether they want to keep the 2012 or 2013 Chevrolet that they just bought.  If they aren't enamored of their purchase, then they can bring it to the dealer that sold it to them and - as long as they haven't driven more than 4,000 miles or damaged the vehicle - get their money back.  This is the second time in the past three years that GM has put together a guarantee-style promotion in an attempt to move more metal.
02. Jeep Wrangler Wobble Warrants Government Intervention?
Driving any vehicle with a solid front axle means giving up spry handling in exchange for additional toughness when blasting down off-road trails.  The Detroit News is reporting that two members of the U.S. House of Representatives have made an appeal to Chrysler in an attempt to have something done about a 'wobble' affecting 2005-2010 Jeep Wranglers.  The instability apparently occurs when the front suspension encounters rough pavement at speeds of over 45-mph and has been responsible for two crashes out of the 402 complaints received by the National Highway Traffic Safety Administration about the issue.
Chrysler maintains that this type of wobble is normal in any solid front axle vehicle and that the Jeep Wrangler is perfectly safe.  The company recommends replacing tires or installing a steering dampener if the problem persists for owners.  NHTSA has, for its part, declared the entire thing to be a non-issue that does not present a serious safety risk for Jeep drivers.  Neither of these positions has satisfied the House members that are continuing to press for a public warning statement to be issued.
03. A More Compact Nissan Z Car On The Way
Nissan has decided to slim down the Nissan 370Z when its next iteration appears for the 2015 model year.  Inside Line has published a story detailing how the upcoming Nissan Z concept car is significantly lighter and dimensionally smaller than the current model.  The Nissan 370Z weighs in at over 3,000 lbs, a number which has affected not only its cornering capability but also its fuel mileage.  Dropping pounds from the Z's platform would enable Nissan to deliver a more nimble vehicle - capable, perhaps, of going head-to-head with the Subaru BRZ / Scion FR-S twins, in addition to the Mazda Miata - as well as open up the possibility of moving to a turbocharged, four-cylinder power plant.
04. BMW X1 To Join MINI Cousin
The next-generation BMW X1 is also looking to get small, at least according to Autocar.  BMW is looking to save some development dollars by basing the 2015 BMW X1 on the same underpinnings as the MINI Countryman.  In the move to a new, front-wheel drive platform the BMW X1 will no longer feature the option of a six-cylinder engine, but it will benefit from increased interior room and a possible turbocharged, four-cylinder motor.  The same platform will most likely also find its way underneath the upcoming redesign of the BMW 1 Series and possibly the 3 Series, as it features enough versatility to support a wide range of drivetrain configurations.
05. Could Dodge Revive Its Small Pickup Program?
It's been a long time since Dodge played in the small truck segment, preferring for the past two decades to campaign behind the mid-size Dodge Dakota instead of directly taking on fading stalwarts like the Ford Ranger.  A recent interview with Chrysler vice president Joe Veltri, conducted by the Detroit Free Press, indicates that this could change in the near future as the brand is looking into producing a unibody pickup that would be far more compact than anything Dodge has sold since the early 90's when it offered tiny, rebranded Mitsubishi imports as the Ram 50.  Any new compact truck would have to be significantly cheaper, according to Veltri, than its full-size brethren in order to gather interest from economy-seeking buyers who need a useful, and affordable, work platform.  The re-born mini-truck could bear the Dakota name.