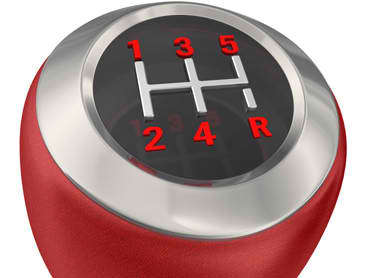 It's Friday once again, which means it's time for another round of my Five For Friday: Five Thoughts about the Auto Industry for December 16, 2011. Acura's lineup shuffle, Volvo's diesel plug-in hybrid, Mazda's EV plans, the turbocharged Cadillac ATS and the Ford Focus Electric's 100-mpg-e rating - let's look at my take on the most noteworthy and interesting automotive stories from the past week.
01. Acura To Shake Up Its Lineup
As Buick's star has risen in the luxury sky, Acura's has plunged. The two automakers have essentially swapped positions on the premium sales charts as Honda's high end division has been unable to maintain any kind of sales momentum despite loading up its offerings with flashy technology and intriguing drivetrain options such as Super Handling All-Wheel Drive.
Recognizing that the time has come for a change, Acura will be ditching its currently stale lineup over the course of the next few years and attempting a piece-by-piece rebuild aimed at luring customers into showrooms. According to Car and Driver, the flagship Acura RL will be dramatically re-worked into a full-size hybrid sedan that will offer V-6 power for the front wheels, dual electric motors driving the rear and potentially a brand new name. Acura will also offer a fresh compact competitor - the Acura ILX - to be based on the Honda Civic platform, and potentially revive the iconic Acura NSX supercar. The company will stick with a three-sedan portfolio, which means that one of the brand's existing models - most likely the Acura TL - will either move up-market (taking over if the RL nameplate is dropped) or vanish from the Acura landscape.
02. Volvo's Plug-In Diesel Engine Breaks New Ground
Plug-in hybrids are beginning to trickle into the European and North American markets at a more accelerated pace, but most of these vehicles make use of gasoline-powered engines. Volvo has broken that mold with the Volvo V60 Plug-In Hybrid, which combines a turbocharged diesel power plant with a hefty dose of all-electric power to create what the company is billing as a green 'muscle car.'
The Volvo V60 Plug-In Hybrid packs 215 horsepower and 325 lb-ft of torque from its 2.4-liter, turbo-diesel five-cylinder engine, output that is sent to the vehicle's front wheels via a six-speed automatic transmission. The wagon's rear axle is fed by a 70 horsepower electric motor that is also good for 147 lb-ft of torque. Volvo has given the V60 three driving modes: Pure, which offers 32 miles of battery range on electric power alone, Hybrid, the default setting which combines the two power plants with an eye towards maximizing fuel economy and Power, which turns up the performance on both the electric and the diesel engines. The latter setting allows the normally staid V60 wagon to hit 60-mph in just a tick over six seconds. The Swedish brand has not yet stated whether the V60 Plug-In Hybrid will be offered for sale in the United States.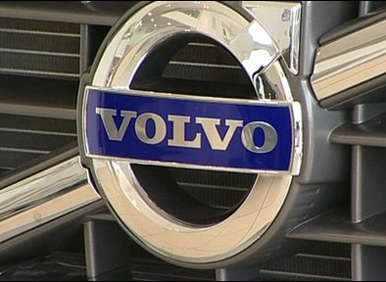 03. Mazda Jumps On The EV Bandwagon
The Automotive News reports that Mazda will be bringing its first electric vehicle to America by 2018. The primary reason behind Mazda's decision to import a battery-powered edition of the current Mazda Mazda2 compact hatchback is the need for the company to meet stringent California emissions requirements.
Although Mazda doesn't currently offer any hybrid automobiles in the U.S. (preferring instead to focus on refining its gasoline designs as evidenced by its new SkyActiv drivetrain), the MAZDA2 EV will become available for lease in Japan in just a few short months. Known overseas as the Demio EV, the automobile offers a top speed of just under 90 miles per hour, the ability to drive as far as 124 miles on a single charge and a "fast charge" option that sees its lithium ion batteries replenished in only 30 minutes.
04. 2013 Cadillac ATS Power Numbers Released
The 2013 Cadillac ATS is a hotly anticipated compact offering from the domestic luxury brand, and all eyes will be on the small sedan when it is officially unveiled at the North American International Auto Show in Detroit, Michigan this coming January. In order to whet the appetites of enthusiasts, Cadillac has let it be known that the ATS will be available with an optional 2.0-liter, four-cylinder engine that makes use of a turbocharger and direct fuel injection in order to grind out a hefty 270 horsepower and 260 lb-ft of torque.
There's no doubt that the Cadillac ATS' turbo mill is a direct shot across the bow of the Audi A4 and the BMW 3 Series, vehicles which are called out by name in GM's press release. The ATS will also offer a 3.6-liter V-6 engine and an entry-level, 2.5-liter four-cylinder unit, with six-speed manual and automatic transmissions available. The rear-wheel drive Cadillac ATS has been pegged to make as big of a splash as the Cadillac CTS did when it was first put on sale almost 10 years ago to signal a sea change at the premium car company.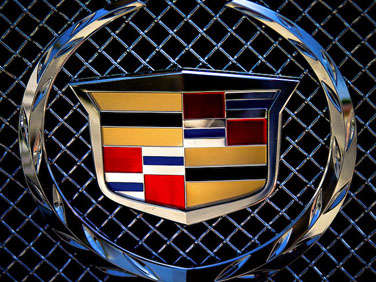 05. Ford Focus Electric Gets 100-MPG-E, But What Does That Mean?
Figuring out how to advertise the efficiency of pure electric cars is somewhat of a conundrum. The current industry standard is "mpg-e," a term which describes the "miles per gallon equivalent" of the energy consumed by battery-powered automobile. Essentially, 33.7 kilowatt hours of electricity has been deemed to be the equivalent of one gallon of gasoline, and cars are rated on how much energy they consume during a standard EPA testing cycle.
From a consumer perspective it's not all that useful to compare the mpg-e rating of an electric car to the standard mpg rating of a gasoline vehicle, given that the former will never see a fuel pump in its life. Now that the market for these unique automobiles is beginning to expand, however, the metric can be used to stratify existing EV's against each other. According to Autoweek, the Ford Focus Electric's 100-mpg-e rating puts it just under the Mitsubishi i (112 mpg-e) and above the Nissan Leaf (99-mpg-e) and Chevrolet Volt (94-mpg-e).