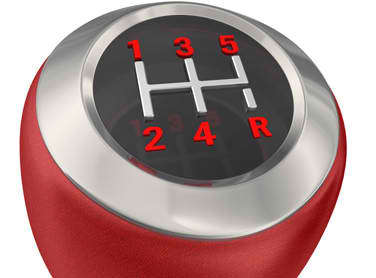 It's Friday once again, which means it's time for another round of my Five For Friday: Five Thoughts about the Auto Industry for April 12, 2013.  Ford's 1.5-liter EcoBoost engine, a multi-million vehicle airbag recall, the swan song of lithium-ion batteries, Fisker's bankruptcy looms, and Toyota and Ford go toe-to-toe globally - let's look at my take on the most noteworthy and interesting automotive stories from the past week.
01. Ford To Debut 1.5-liter EcoBoost Engine
The EcoBoost universe is poised to expand in yet another small-displacement direction.  Ford has announced that next year the mid-size Ford Fusion sedan will be adding a 1.5-liter, four-cylinder turbocharged EcoBoost mill to its options sheet.  The unit will replace the current 1.6-liter motor that is available as the mid-tier selection for the family car, an engine that has been praised for its power delivery but criticized recently for not living up to real-world fuel mileage expectations.  The new 1.5-liter EcoBoost motor will feature technologies such as a cylinder head that incorporates the exhaust manifold, a design which helps to preserve lightness as well as introduce better heat management.  Although no power or fuel economy figures have been released, the 2014 Ford Fusion 1.5-liter EcoBoost trim will most likely match or exceed the 178 horses and 28-mpg combined offered by this year's 1.6-liter option.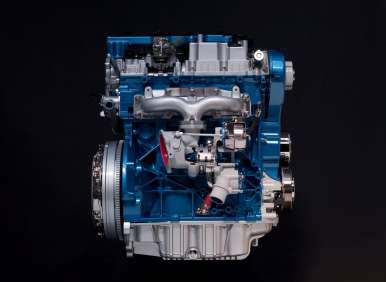 02. Massive Airbag Recall Spans Industry
This kind of trouble doesn't happen often, but when it does, the perils of many automakers using the same supplier can have devastatingly wide-spread consequences.  Toyota, Mazda, Nissan, and Honda are together recalling what amounts to 3 million vehicles due to a problem with the airbags fitted to the passenger side of a long list of vehicles.  More than half of the models affected are Toyotas built between 2001 and 2003, with Honda responsible for 1.1 million vehicles implicated by the recall and Nissan close to half a million.  Mazda accounts for only 45,000 of the affected vehicles.
The issue has to do with a too-rapid inflation of the airbag itself, with an influx of over-pressure rupturing the unit's inflator.  No injuries related to the defect have been reported at this time.  Two years ago, the effect of the Japanese tsunami on the automotive industry (which relied on one or two chip providers for a vast number of electronics systems) revealed a similar weakness related to the lack of parts supplier diversity.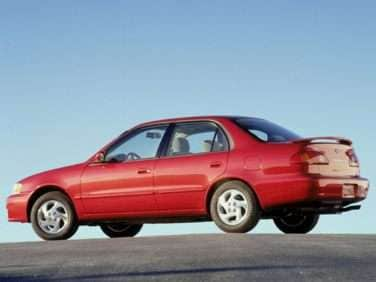 03. Lithium-Ion Batteries On Their Way Out?
Lithium-ion batteries, once heralded as the path forward towards a new age of energy-dense storage for hybrid cars, would appear to have fallen out of favor not just with manufacturers, but also federal regulators.  The National Transportation Safety Board recently organized a forum focusing on the safety issues associated with lithium-ion batteries, including overheating problems that have grounded the Dreamliner airliner built by Boeing.  Other problems associated with lithium-ion batteries include a higher risk of combustion compared to other battery designs, as well as a smaller-than-predicted market size and complications in their chemistry that have caused some manufacturers to retract their earlier efforts and return to older technologies.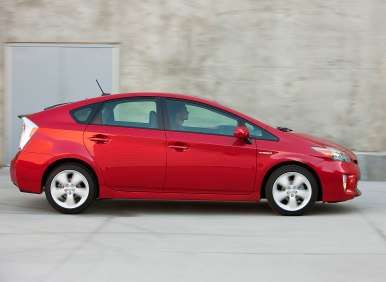 04. Fisker On The Verge Of Bankruptcy
A Reuters report has pegged Fisker Automotive as being on the verge of bankruptcy.  The luxury electric car company's fall from grace has been swift, after years of production problems, low sales, and well-publicized technical failures of its small fleet of Fisker Karma sedans.  Part of the pressure inducing Fisker to consider filing for bankruptcy protection has come from the U.S. Department of Energy, which wants $200 million in loans that it made to the automaker paid back.  A $10 million loan payment to the federal government is looming later this month, a figure which represents a third of Fisker's available cash.   The company has burned through close to $1.5 billion in funding - both private and public - since its inception in 2007, and recently lost its founder to resignation and laid off three-quarters of its entire workforce.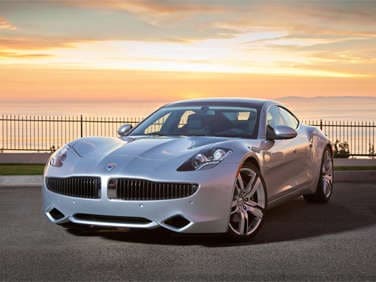 05. Who's Number One? Ford or Toyota?
Which model sold in greater numbers around the world in 2012: the Toyota Corolla, or the Ford Focus?  It turns out that the answer is as tricky as the way car companies massage their respective reported sales figures on a monthly basis.  Initially, Ford claimed the lead, with 1.02 Ford Focus sedans and hatchbacks sold across the globe.  Bloomberg, however, is reporting that Toyota is fighting back, stating that R.L. Polk & Co. had miscalculated sales of the venerable Toyota Corolla in verifying Ford's status.
Initially, Polk offered total Corolla sales figures of 872,774 units.  Toyota disputes this tally, announcing that the data doesn't include Corolla-based vehicles like the Toyota Auris, the Toyota Matrix, and the Toyota Verso - sales of which would boost the final figure to 1.16 million.  Ford's counter-counter-claim was to announced the Focus as the best-selling 'nameplate' in the world, thus side-stepping Toyota's platform-based argument.  It's exceedingly difficult to track model-based sales on a global basis, but this battle of the boasts by two automotive giants indicates just how much closer to parity other car companies have come when challenging Toyota's long-standing hegemony.