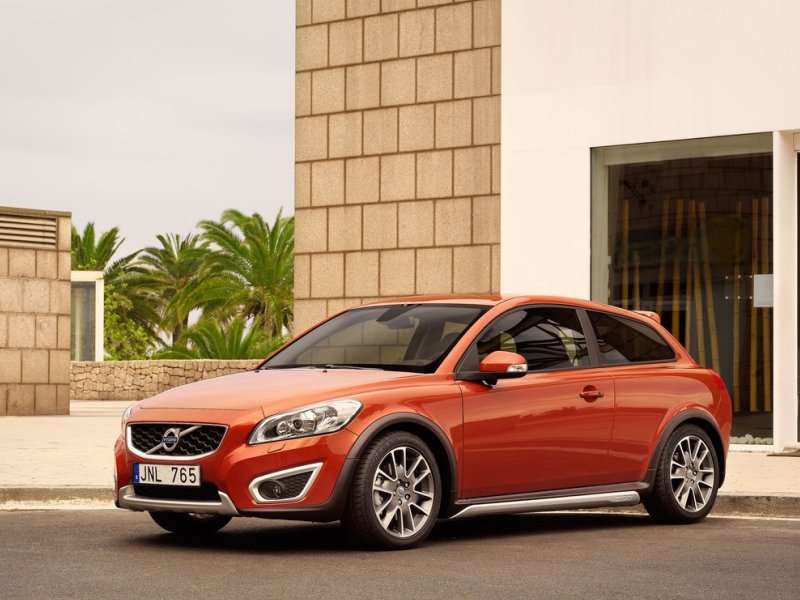 volvo c30
Congratulations! Your son or daughter has gotten their drivers license. But you know that coming soon will be the dreaded question: "Can I have my own car?" You know that giving them their own car will be a step into adulthood as they'll be responsible for taking care of the car and making sure it has gas. But you also know that your kid is one of the most precious items you have and that teenagers are statically more likely to crash than any other driver on the road. What are you to do?
Autobytel to the rescue! We have put together ten vehicles that are perfect for your teenager. All of our vehicles come with a full suite of safety tech such as air bags, traction control, and stability control. We also set a price cap of $15,000 for our group.
2011 Mitsubishi Outlander Sport
A dark horse in the compact crossover class, the Mitsubishi Outlander Sport comes with a fair number of safety features under its skin. There are side curtain airbags for both the driver and passenger, a driver-side knee airbag, hill start assist, traction control and stability control. Front-wheel drive is standard, but we recommend the optional all-wheel drive if you happen to live in the snow belt.
Despite all of those safety features, the Outlander Sport still manages to retain a really cool look. Mitsubishi borrowed some design cues from the Lancer Evolution (such as the massive front grille) in order to give the Outlander Sport a bit of aggression. Unfortunately, they did not carry over any of the Evolution's famed performance. Instead, there is a 2.0L I4 beneath the hood, putting out a modest 148 horsepower and 145 pound-feet of torque. Most models are equipped with a CVT, but if you feel like looking long and hard, there is a five-speed manual available on the base ES model.
Price? The Mitsubishi Outlander Sport currently has an average starting price of around $12,000.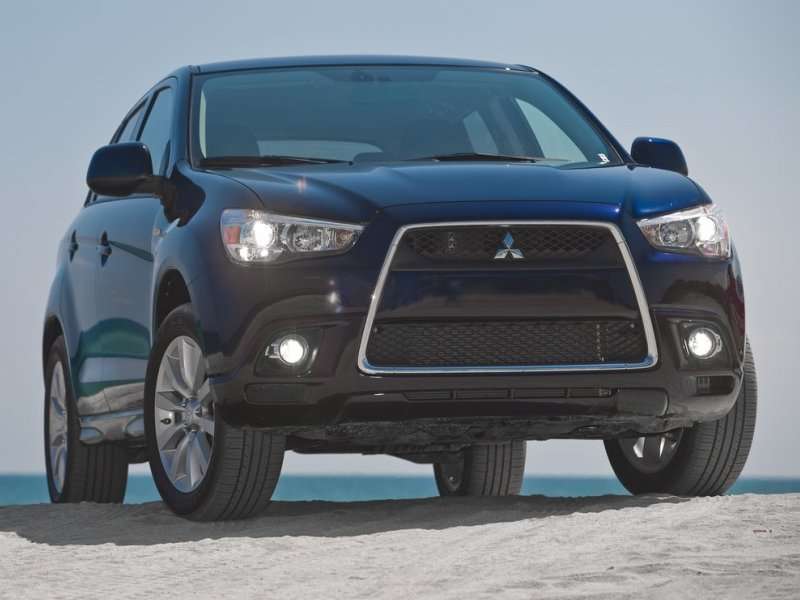 2010 Ford Focus Coupe
When the second-generation Ford Focus debuted, many were disappointed by it. This was due mostly to the high expectations set by the  European model, which ultimately became a very distant cousin to the first-generation U.S. Focus coupe. This is not to say, however, that the Focus was poorly executed, and in fact there are a number of qualities that make it a quality candidate for our list. To begin, the Focus' reliability record is top notch. There are also the number of standard features, including Ford's SYNC infotainment system.
On the safety front, the coupe wins out over the sedan as it scored higher in both IIHS and NHTSA crash tests. The 2010 model in particular offers a greater incentive over other used model years given that antilock brakes and stability control were standard equipment. If you're a parent, you'll be interested in the MyKey system which allows you to set both a speed and volume limit.
As far as pricing is concerned, you should be able to find a 2010 Focus Coupe for around $10,000.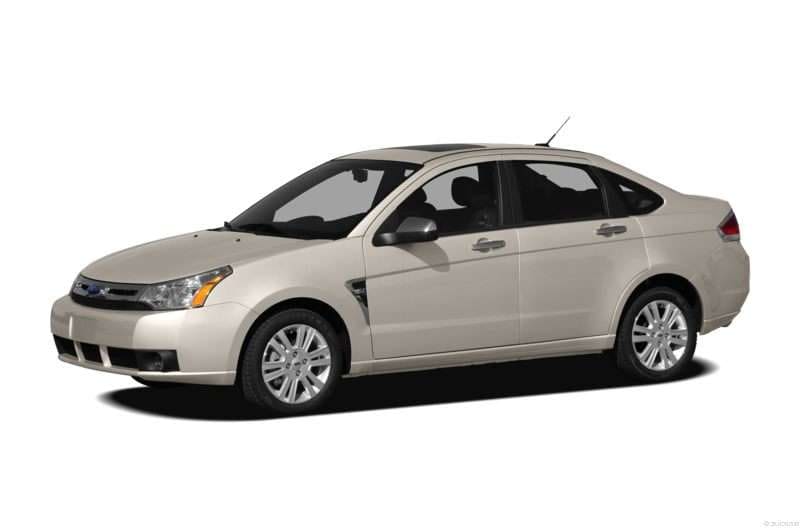 2010 - 2011 Suzuki Kizashi
Suzuki is best known for their motorcycles and ATVs, but up until very recently they were also a car manufacturer. Before their US automotive division closed up shop in 2013, Suzuki produced one of the most impressive midsize sedans to date, called the Kizashi.
One reason why it was so impressive was in regard to safety. The Kizashi earned five stars in NHTSA's crash tests and a rating of 'Good' in the IIHS' frontal-offset and side-impact protection tests. There's also a suite of front and rear side airbags, along with front airbags. You'll find stability and traction control to keep you on the road, along with optional all-wheel drive.
But that isn't the only reason why the Kizashi was so impressive. The Kizashi is also a crisp handler and quite the looker with distinctive styling. Power comes from a 2.4L four-cylinder with 185 horsepower and 170 pound-feet of torque with the six-speed manual. Get the CVT and horsepower drops to 180.
As for pricing, the average price of a used 2010 Kizashi is around $7,000. The 2011 model is around $9,000.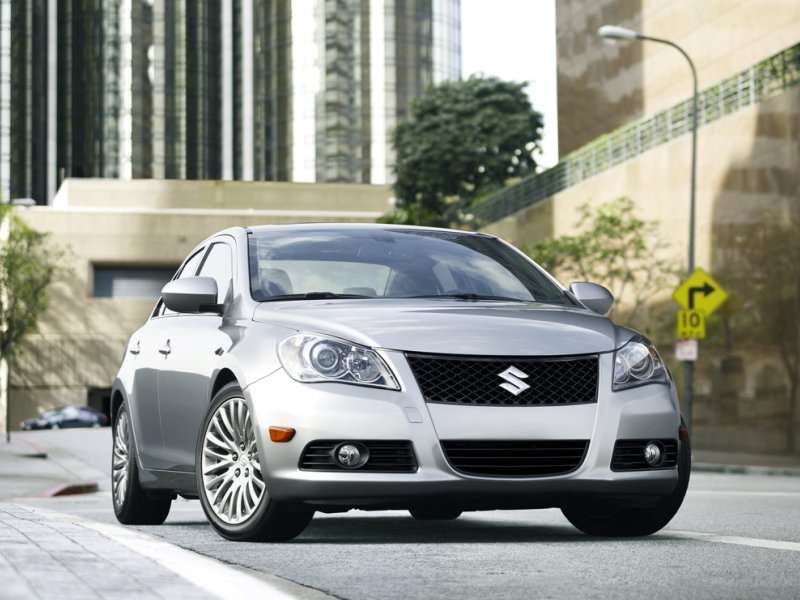 2010-2011 Ford Fusion
The second-generation Ford Fusion brought forth a number of improvements over the first-generation. Some of those improvements included more air bags and standard stability control. This helped the Fusion earn good marks in both the NHTSA and IIHS' crash tests. An added bonus is that all models come equipped with blind spot monitoring and Ford's MyKey, which allows parents to set a max on speed and volume.
We recommend shopping for either a Fusion SE or SEL model, which come equipped with Ford's 2.5L four-cylinder making 175 horsepower and 172 pound-feet. Not only is this enough power for day to day driving, but it also does very well on gas 22 City/31 Highway/25 Combined. Most models have a six-speed automatic, but if you want a manual, look to the SE model.
Interested? 2010 Fusions start around $9,000 mark. For 2011 models, add about $1,500 to $2,000.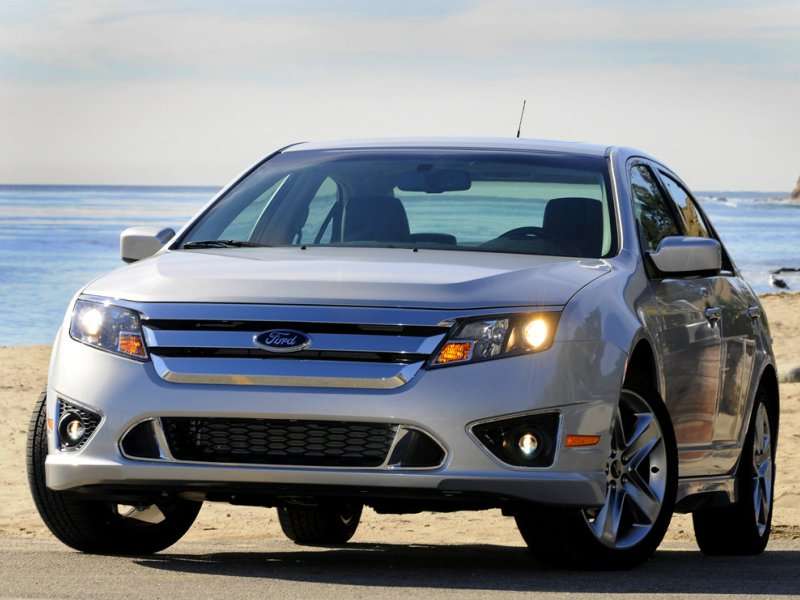 2009 Subaru Forester 2.5X
Another crossover that meets our requirements is the 2009 Subaru Forester. For this model year, Subaru gave the model a once over with a new exterior and interior to keep it fresh in the marketplace. On the safety front, you have Subaru's all-wheel drive as standard, along with side curtain airbags, brake assist, traction control, and stability control. It also helps that the Forester performed very well in both the NHTSA and IIHS' crash tests. Due to our price cap, the only engine that you can get is the 2.5L boxer-four with 170 horsepower and 170 pound-feet of torque. The upside is you can either pair it up to five-speed manual or a four-speed automatic transmission.
Pricing? A 2009 Subaru Forester 2.5X starts off around $9,500.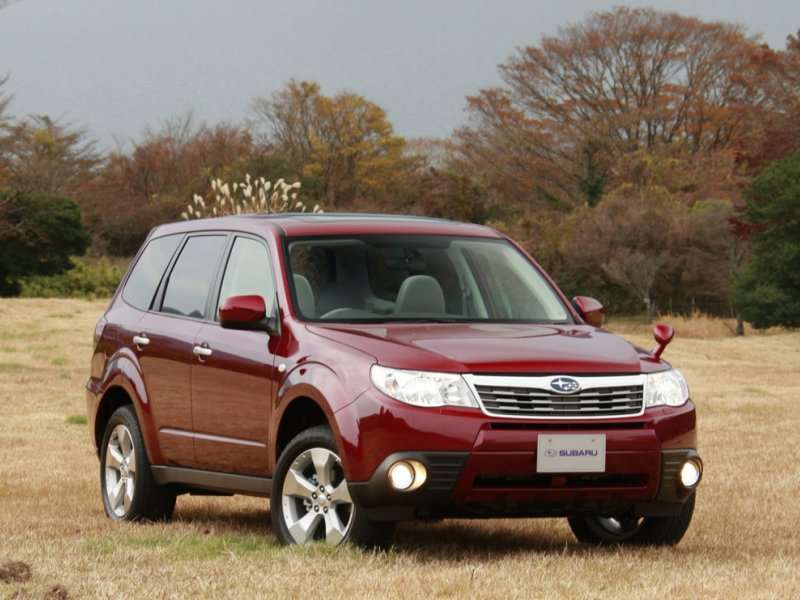 2009 Volkswagen CC
Can you get something that is stylish and still safe your teen? The 2009 Volkswagen CC says you can. The CC (short for comfort coupe) is one the sleekest sedans ever built with swoopylines and a low roofline which makes you think you're driving a coupe. For safety, Volkswagen equipped the CC with stability control, traction control, front-seat side airbags, and side curtain airbags. Those looking for a little extra piece of mind should look for a model with the optional rear-seat side airbags. Power comes from a 2.0L turbo-four with 200 horsepower and can be paired with either a six-speed manual or automatic. Fancy one? A 2009 Volkwagen CC starts around $11,500.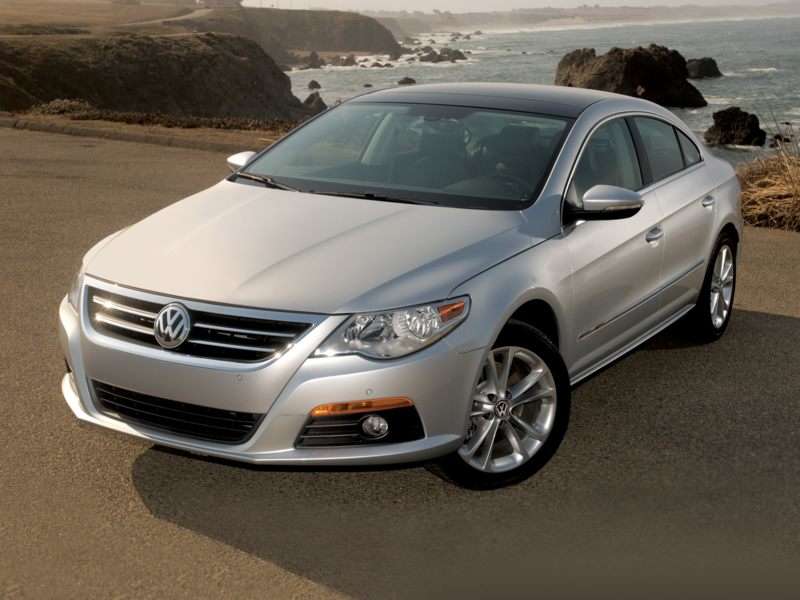 2011 Mazda3
The Mazda3 is loved by many for its fun to drive characteristics and its ability to sip fuel. But its also one of the safest compacts with the model earning top marks in crash tests. The list of safety features incldues stability and traction control, brake assist,, active front head restraints, front side airbags, and side curtain airbags. Powertrains include a 2.0L or 2.5L four-cylinder. They can be paired with either a five-speed manual (2.0L), six-speed manual (2.5L), and five-speed automatic. There's also the choice of either a sedan or four-door hatchback. Prices for a 2011 Mazda3 start around $10,000.
2009 - 2011 Subaru Impreza
Are you looking for a vehicle that is not only safe, but can brave some of the harshest conditions that are dished out by mother nature? A 2009 to 2011 Subaru Impreza is a good candidate. The Impreza comes with a full suite of safety features including stability control, front-seat side airbags, side curtain airbags, and active front head restraints. There's also Subaru's all-wheel drive system to get you out of the worst situations you find yourself in. Power comes from a 2.5L boxer-four with 170 horsepower and 170 pound-feet of torque. You can either get a five-speed manual or four-speed automatic. We would recommend going for the manual as the four-speed is really antiquated. Pricing? You should be able to snag a 2009 Impreza around the $9,900 mark.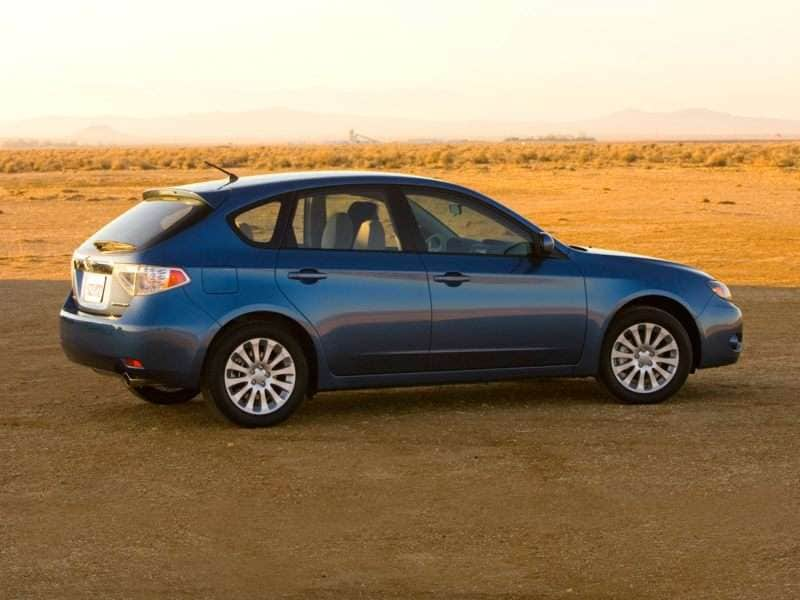 2008 Volvo C30
Looking for something with European chic? A 2008 Volvo C30 may fit that bill. The C30 was Volvo's entrant in the luxury hatchback market and it has to be one of the coolest models that the Swedish automaker has ever built. Of course being a Volvo, you would expect a number of safety features and the C30 doesn't disappoint. There's stability control, traction control, front-seat side airbags, full-length side curtain airbags, and Volvo's whiplash protection system. If you can, look for a model equipped with the optional blind spot monitoring system. Only one engine was available, a turbocharged 2.5L five-cylinder with 227 horsepower and 236 pound-feet of torque. A six-speed manual was standard, while a five-speed auto was an option. Interested? A 2008 Volvo C30 starts around $10,000.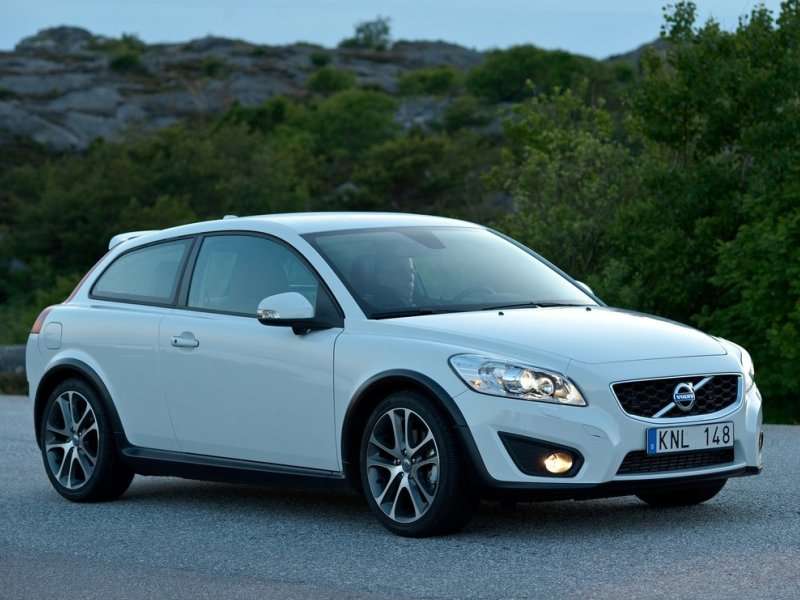 2009 Hyundai Sonata
2009 was a very good year for the Hyundai Sonata as it saw a number of changes to the powertrains and interior, making it a very compelling choice for a midsize sedan. More compelling was the safety features which included stability control, front seat side-impact airbags, full-length side curtain airbags, and active front head restraints. There are two engines available on 2009 Sonata; a 2.4L four-cylinder with 175 horsepower and 168 pound-feet or a 3.3L V6 with 249 horsepower and 229 pound-feet. We recommend the 2.4 as it provides decent power and is better on a gallon of gas. Pricing for a 2009 Sonata begins around $8,000.