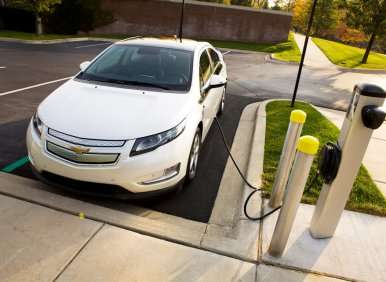 How far has fuel-economy advanced in recent years? Well, we're now at a stage when Autobytel can present a "Fast Five" list of the best 50 mpg cars of 2012 and still leave a model or two left over. And unlike the 50 mpg cars of yore—vehicles like the Geo Metro or Honda CRX HF—today's entries are much more than just bare-bone basic transportation. They can feature plenty of premium technologies, comfortable accommodations and room for five, and some can go without gasoline entirely. (Yes, we are including electric vehicles on our list of 50 mpg cars for 2012, following the lead of the EPA, which uses "MPGe"—miles per gallon equivalent—to rate EVs.)
It's also worth pointing out that consumers also can get at least one 50 mpg truck for 2012 from a major manufacturer: The Ford Transit Connect Electric, which relies on an electric propulsion system from Azure Dynamics and is EPA rated to achieve 62 MPGe city/62 MPGe highway/62 MPGe combined.
Best 50 mpg Cars for 2012: Toyota Prius
Leading off Autobytel's list of 50 mpg cars for 2012 is the Toyota Prius. Although no longer the most efficient gas-powered car in the country—it currently shares that honor, based on combined mpg, with the Toyota Prius c—there's really no arguing with EPA scores of 51 mpg city/48 mpg highway/50 mpg combined. And that's particularly the case here, because those high numbers come attached to a relatively low one: The Prius' MSRP of $24,000, which includes snazzy LED taillights and daytime running lights, a display audio system with a 6.1-inch screen, Bluetooth technology for hands-free calling/music streaming, and Toyota's "Star Safety System," combining vehicle stability control, traction control, anti-lock brakes, electronic brake-force distribution, brake assist and brake override.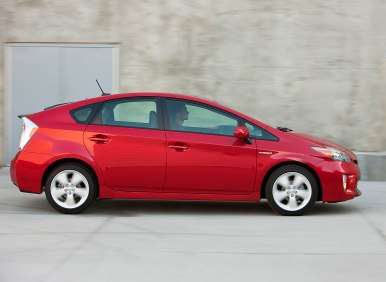 Best 50 mpg Cars for 2012: Toyota Prius c
The acme of the 2012 roster of best 50 mpg gas-powered cars is the Toyota Prius c: It has the highest mpg rating of any plugless vehicle in the country. According to the EPA, the Prius c can achieve 53 mpg city, and that grade is accompanied by ratings of 46 mpg highway and 50 mpg combined. The new member of the Prius family also happens to be the least expensive of 2012's 50 mpg cars, with a starting price of just $18,950. In addition, it's urban-friendly exterior dimensions wrap up a fairly spacious cabin that relies on innovative packaging concepts to deliver 104 cubic feet of interior volume—including more passenger and cargo volume than a Ford Fiesta.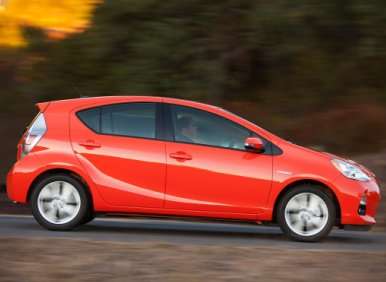 Best 50 mpg Cars for 2012: Ford Focus Electric
Ford's entry on our list of best 50 mpg cars for 2012 is the Ford Focus Electric—the most fuel-efficient five-seater in America if you go by EPA ratings. Per the government, the Focus Electric can deliver 76 miles of range, during which it rings up fuel-economy ratings of 110 MPGe city/99 MPGe highway/105 MPGe combined. And while it comes with a price tag of $39,200 (before the $7,500 federal tax benefit and any local/state incentives), the premium that customers pay as compared to the Nissan LEAF delivers not just more range and better efficiency, but also significantly more interior space, a higher top speed and a charging time that's about twice as fast.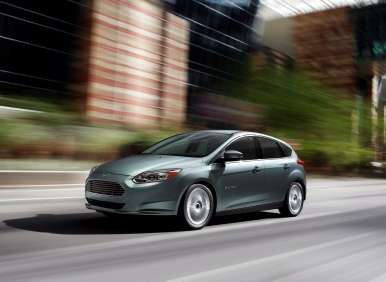 Best 50 mpg Cars for 2012: Mitsubishi i-MiEV
The Mitsubishi i-MiEV brings the lowest price of admission to the EV club: a net cost of $21,625 after the government's $7,500 tax credit, and this can go even lower with  state and local assistance. But you can't get any higher when it comes to EPA ratings, since this entry on the 2012 list of best 50 mpg cars can achieve 126 MPGe city/99 MPGe highway/112 MPG combined. An ideal choice for urban owners, the i-MiEV provides drivers with an EPA-certified driving range of 62 miles and can be recharged in approximately 7 hours when relying on a 240-volt charger; its advanced battery also can be "refilled" to about 80 percent of capacity in as little as 30 minutes at a growing number of public quick-charge stations.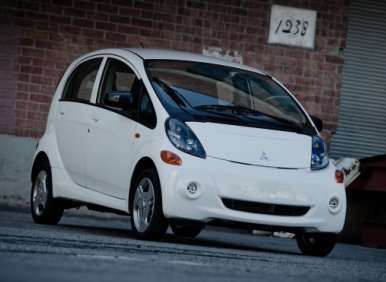 Best 50 mpg Cars for 2012: Chevrolet Volt
Although the Chevy Volt is "only" rated at 35 mpg city/40 mpg highway/37 mpg combined when relying on its gas-powered engine/generator, owners have routinely gone more than 1,000 miles on a single tank of fuel by relying on its electric propulsion unit—which can return 95 MPGe city/93 MPGe highway/94 MPGe combined along with an all-electric, zero-emissions driving range of 35 miles. And even though the Volt is stickered like an electric-only EV, with a starting cost of $39,145, it also qualifies for the full federal tax credit of $7,500, reducing its net price to $31,645. (It, too, qualifies for a number of state/local incentives.) The chief EV feature the Volt doesn't offer: Range anxiety, since the Volt's aforementioned engine/generator is good for more than 340 miles of extra travel.