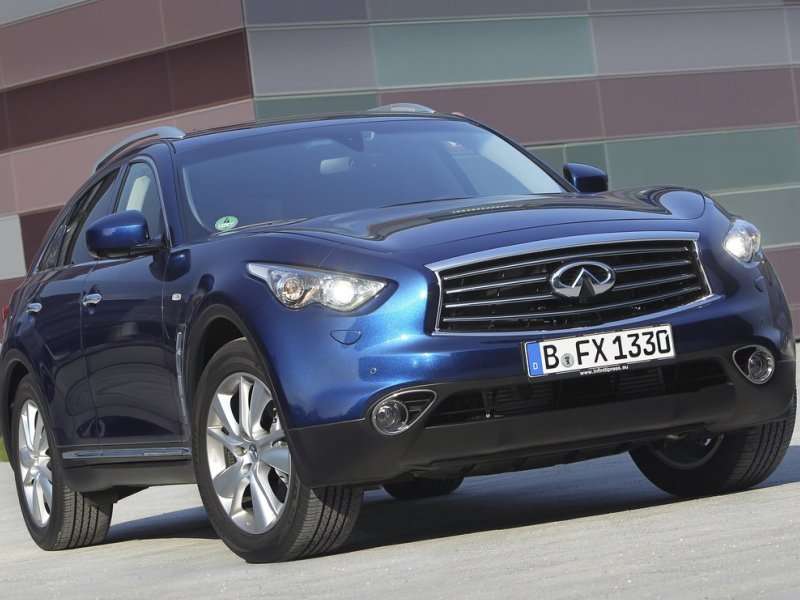 A used SUV is often just what the doctor ordered for families on the go, and there's definitely a lot of choice out there at any price point.  It all boils down to what you're looking for in a used SUV.  Do you want to maximize cargo space?  Shoot for the best fuel mileage possible?  Tow a heavy load?  Head off-road?  All of these things are possible with the current crop of recently used SUVs, but there are of course some models that do one better than the other.
Let's take a quick look at 10 of the best used SUVs for 2014 and see where their individual strengths lie.
Best Used SUVs for 2014 - 01 - Nissan Xterra
The Nissan Xterra is an often-overlooked mid-size SUV that enjoys a reputation amongst its fans for its ability to seamlessly bridge the gap between suburban commuting and weekend trail-breaking.  The Nissan Xterra offers a full-frame design and the availability of a rugged off-road suspension and low-range four-wheel drive system, and yet its on-road manners are quite pleasing - as are its five passenger capacity and 66 cubic feet of total cargo space.  Recently used models are motivated by a 4.0-liter V-6 that generates 261 horsepower and 281 lb-ft of torque, with the choice between either a five-speed automatic or six-speed manual transmission.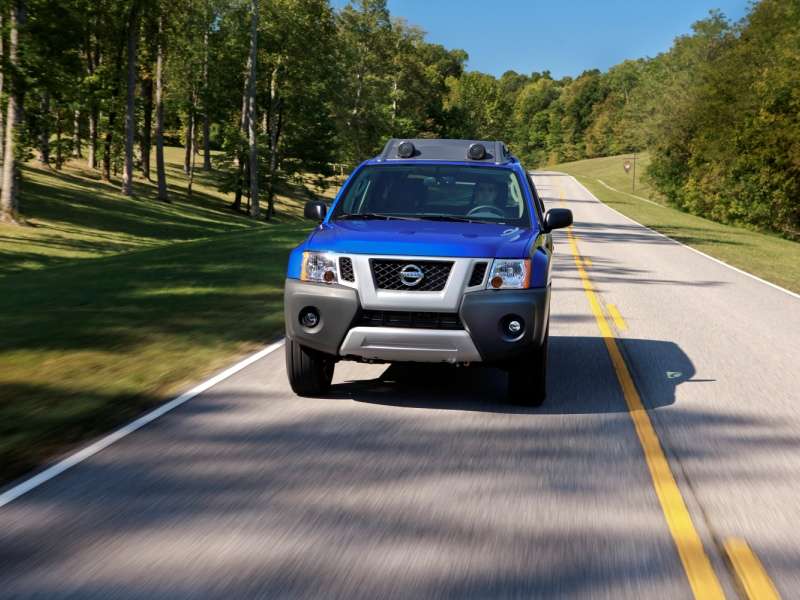 Best Used SUVs for 2014 - 02 - Toyota Highlander Hybrid
The Toyota Highlander Hybrid is notable for being one of the few mid-size SUVs out there that delivers respectable fuel mileage.  Capable of hauling as many as seven passengers across three rows (albeit with a back seat that's best suited to children), the Toyota Highlander Hybrid also features an efficiency rating of 28-mpg around town and 28-mpg on the highway.  This feat is made possible by the vehicle's three electric motors working in concert with a 3.5-liter V-6.  Total output is 280 horsepower, all-wheel drive is standard, and secondary market pricing is a bit more fair for the Highlander Hybrid as compared to the premium paid for the SUV when it was new.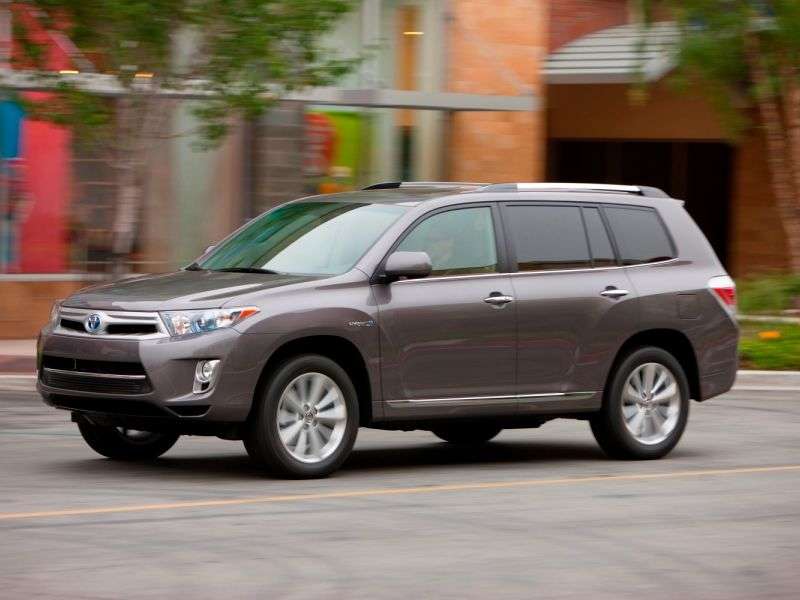 Best Used SUVs for 2014 - 03 - Ford Escape Hybrid
The Ford Escape Hybrid sits at almost the opposite end of the battery-assisted SUV spectrum.  In order to get behind the wheel of a used Ford Escape Hybrid you are going to have to go back to the previous generation of this compact SUV, which was more truck-like than the new model.  This is far from a bad thing, as real-world fuel efficiency for the Escape Hybrid (last built in 2012) shows as 34-mpg in city driving and 31-mpg on the highway.  You get 177 horsepower from the Ford's 2.5-liter four-cylinder and single electric motor setup (dual electrics, if you find an all-wheel drive model).  You'll also have to give up a bit of interior storage space, as the hybrid battery pack intrudes ever so slightly into the rear cargo area.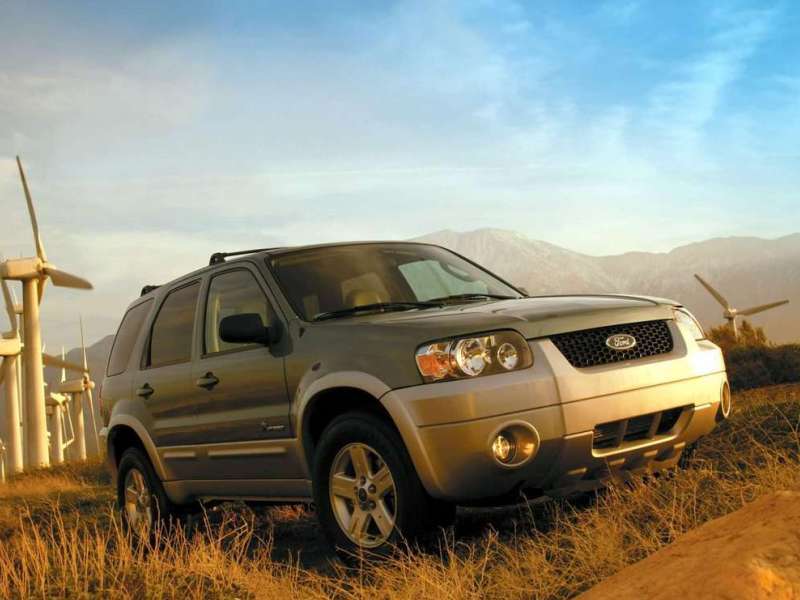 Best Used SUVs for 2014 - 04 - Volvo XC90
The Volvo XC90 is another used SUV dark horse, a full-size, semi-premium ride that should be on the radar of safety-conscious families.  The seven-passenger Volvo XC90 features excellent crash safety ratings from the Insurance Institute for Highway Safety and the NHTSA, but it doesn't offer the same level of active safety gear that you might find on other Volvo models (although there is a blind spot warning system that was available with the SUV).  Recent editions of the XC90 come with a 3.2-liter six-cylinder engine that is good for 240 horses and 236 lb-ft of torque, and if you can find an R-Design model you'll benefit from a more engaging driving experience as well as a decked-out cabin.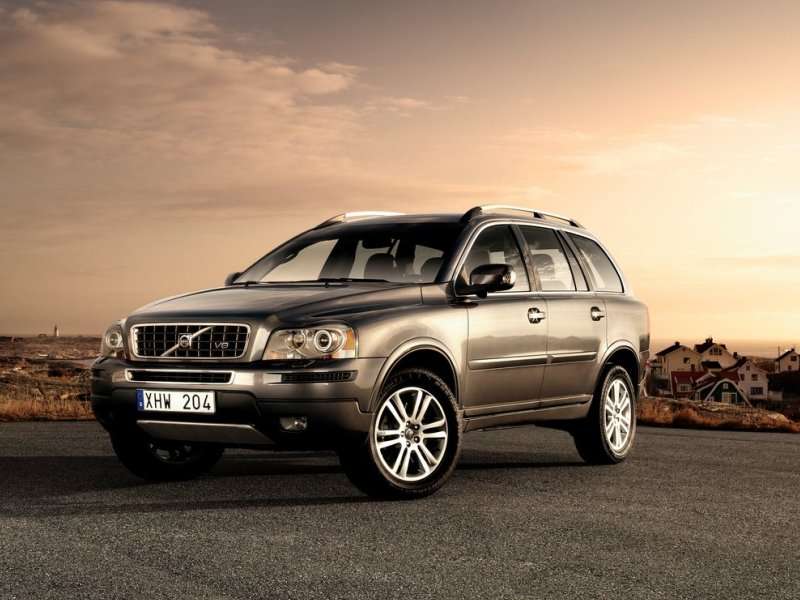 Best Used SUVs for 2014 - 05 - Subaru Forester
The Subaru Forester can almost be thought of as the Swiss Army knife of used SUVs.  This compact player seats five and can haul an impressive 68.3 cubic feet of cargo thanks to its box-like design, and it also has decent ground clearance that allows it to flex its standard all-wheel drive muscle with a modest amount of off-road capability.  A utilitarian interior might be a turn-off for some, but the Subaru Forester is a well-rounded SUV option that does everything well at an affordable price.  The base 2.5-liter four-cylinder's 170 horsepower are a bit slow in a modern context, so if you are looking for performance seek out the turbocharged version of this motor found in the Forester XT that delivers 224 horses and adds a bit of excitement to the Subaru's driving experience.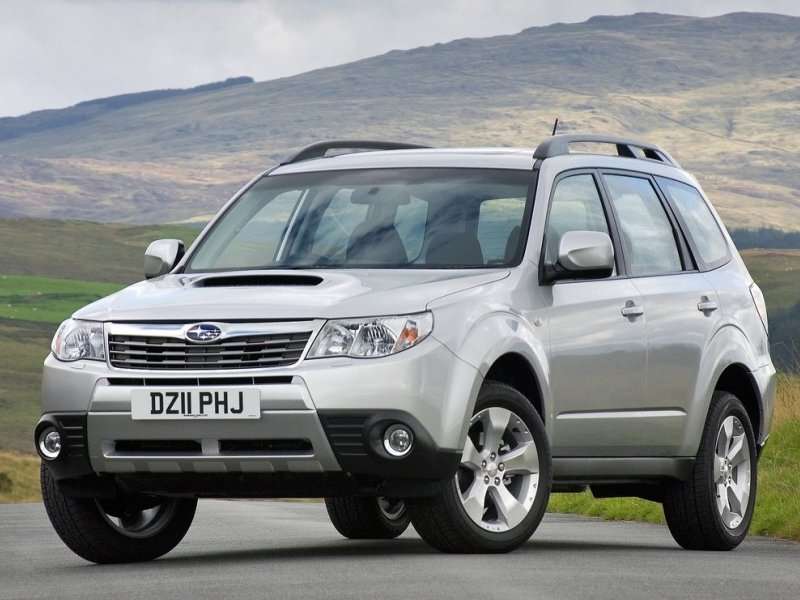 Best Used SUVs for 2014 - 06 - Toyota Land Cruiser
The Toyota Land Cruiser is a unicorn, in the sense that this fabled off-road champion is one of the rarest used SUVs around.  This has something to do with its price when new: few shoppers could stomach paying over $70,000 for the Toyota Land Cruiser given its humble brand identity.  Those in the know, however, prize the full-size SUV's go-anywhere capability (thanks to excellent suspension design and full-time four-wheel drive) and its top-spec level of comfort gear throughout the interior.  Be advised that the third row of seats folds down from the wall, which eats into cargo space (a concern for those looking to haul larger items).  All modern versions of the Land Cruiser feature a hearty 5.7-liter V-8 as their only available engine, providing 381 horses and 401 lb-ft of torque.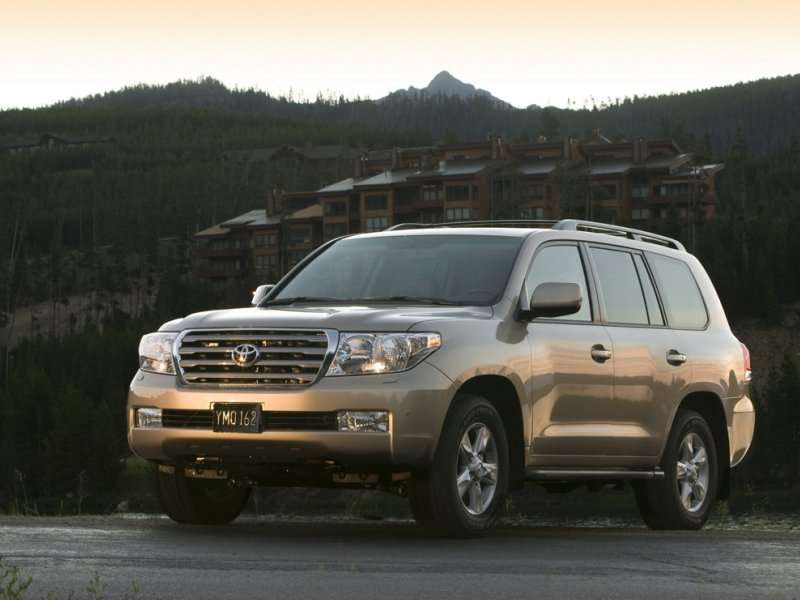 Best Used SUVs for 2014 - 07 - Lexus RX 350
The Lexus RX is your go-to SUV when you honestly don't care about driving dynamics or performance and just want something comfortable and trouble-free to pilot on a daily basis.  The Lexus RX offers roomy accommodations for up to five passengers, along with a whopping 80 cubic feet of total cargo space with the rear row folded forward.  The vehicle interior is somewhat minimal, but high end materials are used throughout, and you can also find the Lexus in front-wheel and all-wheel drive editions.  Regardless of drivetrain layout, a 270 horsepower, 3.5-liter V-6 is standard with the SUV.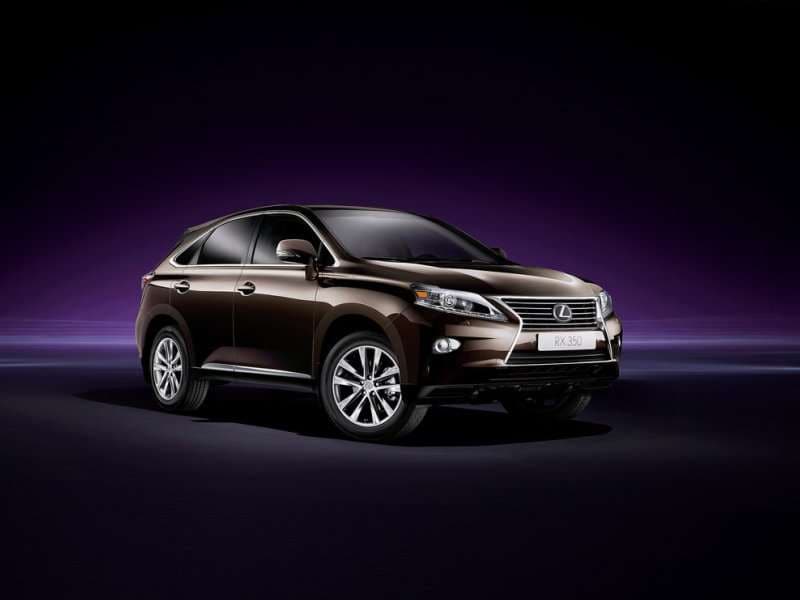 Best Used SUVs for 2014 - 08 - Honda Element
The Honda Element was a compact SUV that was incredibly popular with animal lovers.  Why was the Honda Element so appealing to this specific group?  The wide-opening side doors and rear hatch made it easy to load even large dogs into the vehicle, and easy-to-clean surfaces meant that messes could be cleaned up without having to hit the local detail shop.  The Element's a bit pokey - a combination of its heavy curb weight and small 2.4-liter, 166 horsepower four-cylinder engine - but that hasn't stopped the SUV from becoming a cult figure on the used market.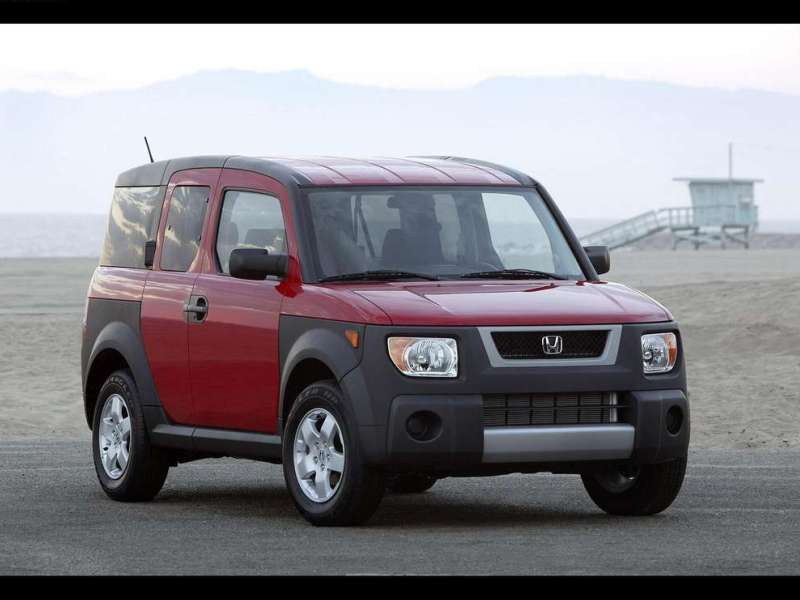 Best Used SUVs for 2014 - 09 - Infiniti FX
The Infiniti FX is an SUV that almost isn't an SUV.  Let us explain: based on the same rear-wheel drive platform that underpins the Infiniti G sedan, the Infiniti FX offers some of the best handling and road feel of any vehicle in its class. Its streamlined shape, unfortunately, also cuts into its utility on a day-to-day basis.  One positive, and one negative, that together form the duality that is the FX.  In our opinion, seek out the FX35 with its pleasing 303 horsepower, 3.5-liter V-6 for the best value.  If you want to scare your neighbors, go for the V-8 exhaust note of the 390 horsepower, 5.0-liter mill that comes with the FX50.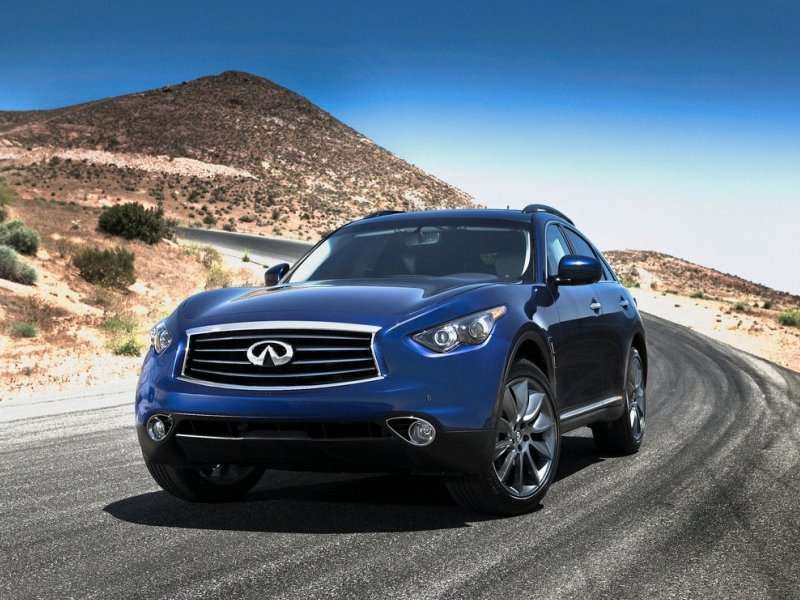 Best Used SUVs for 2014 - 10 - Chevrolet Suburban
The Chevrolet Suburban is the ultimate towing tool, a full-size SUV that can haul almost as much as a similarly-equipped pickup, but with the added bonus of an up to nine passenger capacity - plus a ton of interior room (137 cubic feet) to store your tools if it rains at the track (or your camping gear if you have to check into a hotel in the middle of a torrential downpour).  The Chevrolet Suburban's 5.3-liter V-8 produces 320 horsepower and 335 lb-ft of torque, and it can tow over 8,000 lbs, which should be more than enough for most owners.  The LTZ trim commands a premium on the used market due to its higher level of luxury.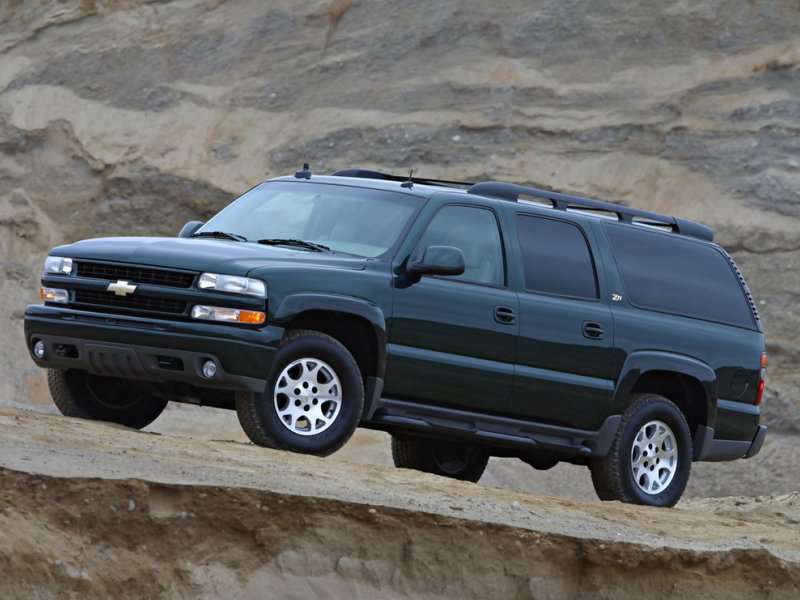 Photo by General Motors