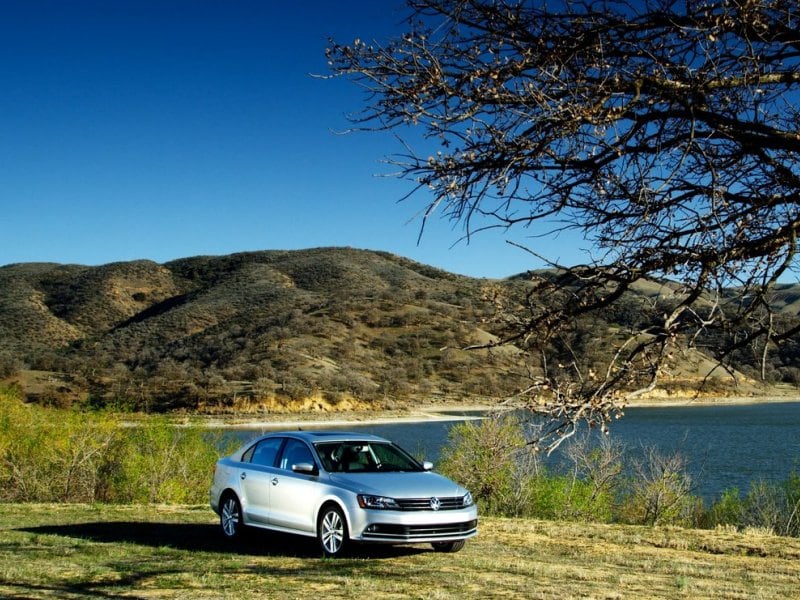 Once laughingly derided as "science experiments", hybrids have become an automotive category unto themselves. In fact, they comprise a category with sub-categories even. In addition to hybrid powertrains, the best mid-size hybrid cars all offer strong value, an abundance of safety features and comfortable comportment. With that said, they are also a varied bunch. Some use their hybrid systems to improve performance, while others take the more traditional route of using electricity to supplement their internal combustion engines specifically for better fuel economy. There are also plug-in hybrid models capable of running on electric power alone for short distances. Another one actually prefers to run on electric power, activating its gasoline engine primarily to generate electricity. And yes, somewhere within all of this variety is one of the best mid-size hybrid cars for you.
Audi Q5 Hybrid
Audi's mid-size Q5 crossover suv has been praised for its stellar good looks, high quality interior treatment, and pleasant driving demeanor. To that remarkable list of attributes, you can also add strong fuel economy, as the Audi Q5 Hybrid returns some 26 miles per gallon overall. Power for the all-wheel drive powertrain comes from Audi's 2.0-liter turbocharged inline four-cylinder engine paired with an electric motor to produce a system total of 245 horsepower and 350 ft-lbs of torque. Pricing starts at $51,900.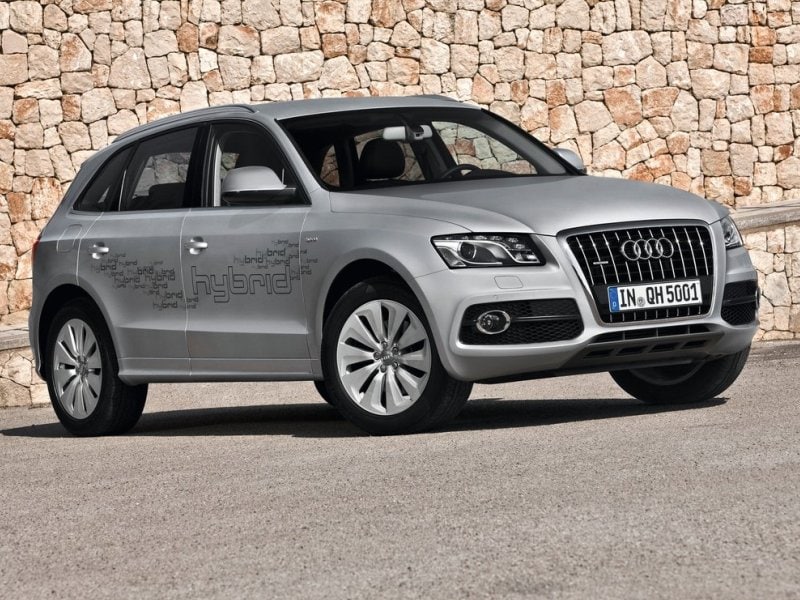 Photo by Volkswagen of America
BMW ActiveHybrid 5
Known for producing driver-centric automobiles, BMW has applied hybrid technology to improve the performance of its cars more so than fuel economy In the case of the BMW ActiveHybrid 5, the turbocharged 3.0-liter inline six-cylinder engine is supplemented by an electric motor to produce 335 horsepower and 332 ft-lbs of torque. Without the electric motor, the powertrain makes do with 300 horsepower and 300 ft-lbs of torque. Overall fuel economy for the ActiveHybrid 5 is estimated at 26 miles per gallon, while the standard powertrain returns an estimated 23. BMW ActiveHybrid 5 pricing starts at $61,900.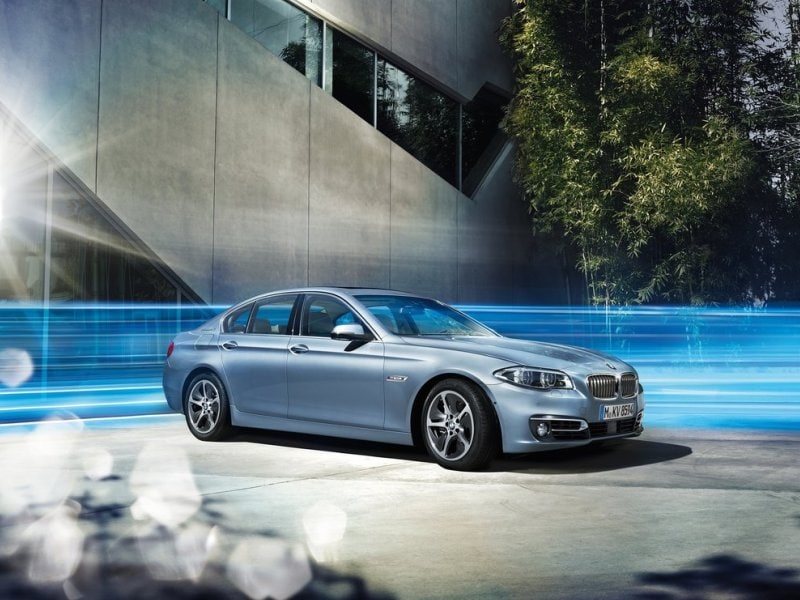 Buick Regal
Who says brains and beauty are difficult to find in the same package? The handsome Buick Regal employs a number of intelligent solutions to deliver a quiet and comfortable ride, abundant luxury attributes, and strong fuel economy. In the case of the latter, while the Regal isn't overtly advertised as a hybrid, it can be ordered with an "eAssist" electric motor supplementing a 2.4-liter inline four-cylinder engine. System output is 182 horsepower and 172 ft-lbs of torque. Fuel economy is estimated at 29 mpg overall. Pricing for the eAssist equipped Regal starts at $32,825.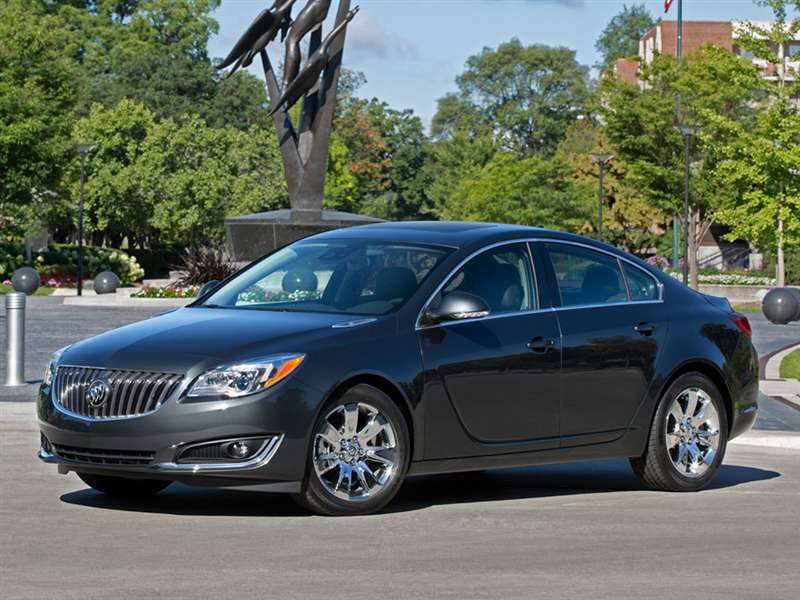 Chevrolet Volt
Chevrolet's Volt plug-in hybrid is designed to travel approximately 40 miles on electric power alone. When the battery pack goes flat, the gasoline engine takes over as a generator to keep the Volt rolling. The engine can also be called upon to improve performance in full-throttle situations. The electric motor makes 149 horsepower and 273 ft-lbs of torque. The EPA says with a fully charged battery pack Volt is good for 38 miles on electricity alone, and 37 mpg when the gasoline engine is activated. Pricing starts at $34,345.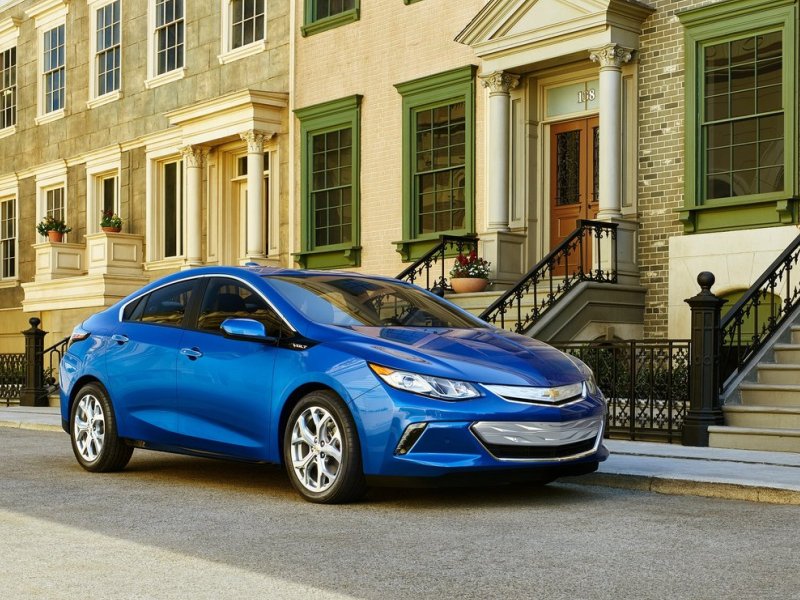 Photo by Chevrolet
Ford C-Max Hybrid/C-Max Energi
Is it a wagon, is it a crossover SUV, or is it a mid-size hatchback? The correct answer is all of the above. Plus, like pretty much all of the contemporary Ford lineup, the C-Max Hybrid also features a fun to drive aspect many of its electrified peers lack. Power comes from a 2.0-liter inline four-cylinder engine and an electric motor with a combined output of 188 horsepower. There is also a plug-in hybrid version of the C-Max, called C-Max Energi. This version is capable of traveling up to 19 miles solely on electric power. EPA says the C-Max should be good for approximately 40 miles per gallon overall. Pricing starts at $24,170.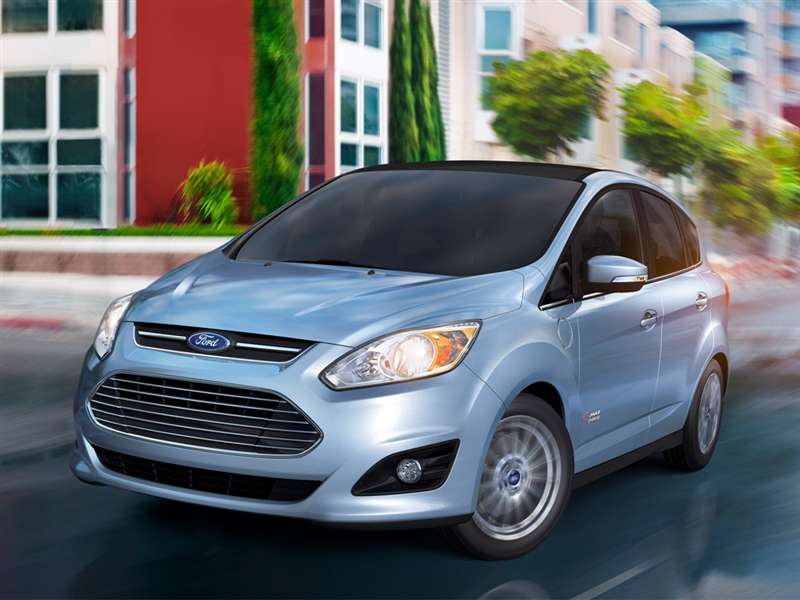 Ford Fusion Hybrid/Fusion Energi
Offered with both standard, and plug-in hybrid powertrains, the sleekly styled Ford Fusion Energi offers the ability to travel up to 20 miles on electric power before the gasoline engine kicks in. The EPA says its good for 38 miles per gallon once the electricity is consumed. Fusion Hybrid is rated at 42 miles per gallon overall, but with less range. Either way, you'll also get a strong slate of the latest comfort and convenience technology in a car you'll enjoy driving. Pricing starts at $25,990.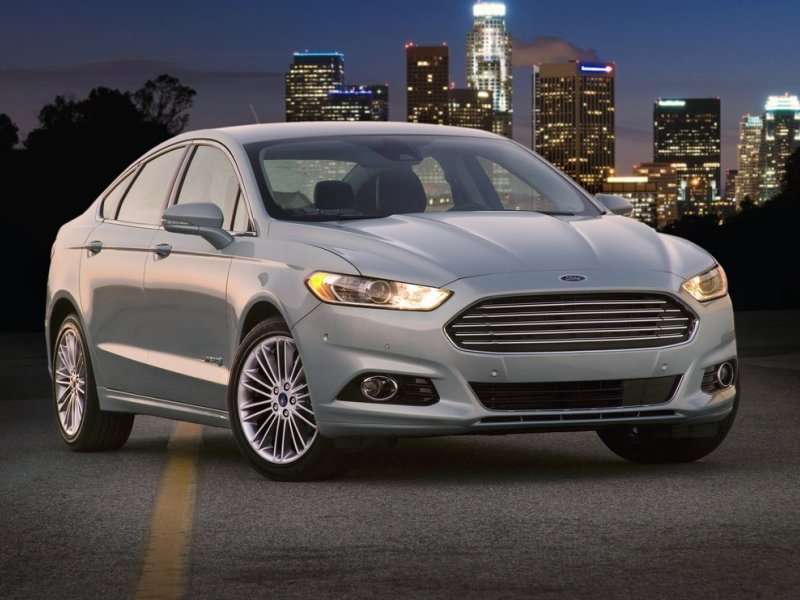 Honda Accord Hybrid
The hybrid version of Honda's flagship boasts the best overall fuel economy in its class. The EPA estimates you can expect some 47 miles per gallon in all around driving from the hybrid version of the Accord. This, plus a high quality interior treatment, intuitive ergonomics, a quiet and smooth ride, and capable handling makes the Accord Hybrid one of the top picks in the segment. Power comes from a 2.0-liter inline four combined with an electric motor to produce 196 horses. Pricing starts at $29,305.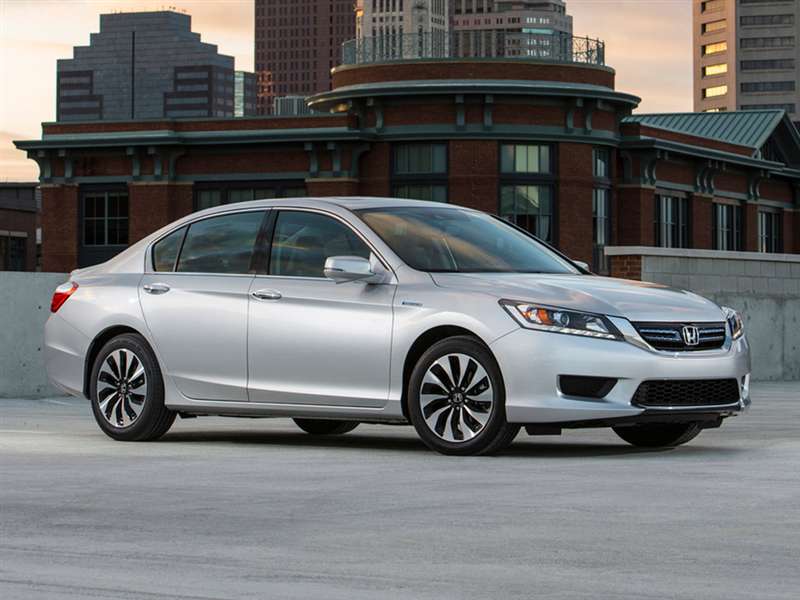 Photo by Honda
Hyundai Sonata Hybrid
Along with the styling renaissance at Hyundai came a hybrid version of the marque's mid-sized Sonata sedan. Boasting the fuel economy of a much smaller car with the spaciousness and comfort of a mid-sized sedan, Hyundai's Sonata Hybrid, as expected from the highly regarded manufacturer, also boasts a strong value proposition. Said differently; you get a lot of features for the money. A 2.4-liter inline four is teamed with an electric motor for 199 horsepower. Fuel economy is rated at 38 mpg overall. Pricing starts at $26,000.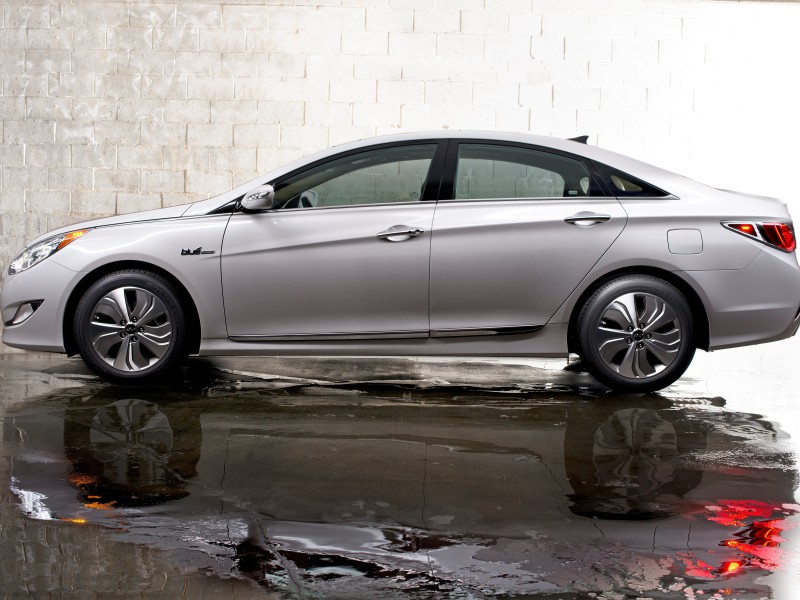 Lexus ES 300h
Yes, it's perfectly reasonable to expect a luxurious driving experience and economy car fuel consumption figures. Here's proof. The Lexus ES 300h is as plush as plush can be and still returns 40 miles per gallon overall. The powertrain is comprised of a 2.5-liter inline four with an electric motor to produce a total system output of 200 horsepower. Yes, you'll tradeoff outright quickness (zero to 60 is estimated at 7.8 seconds), but in a nice looking ride this comfortable, who cares if it takes a bit longer to get to 60? Pricing starts at $40,580.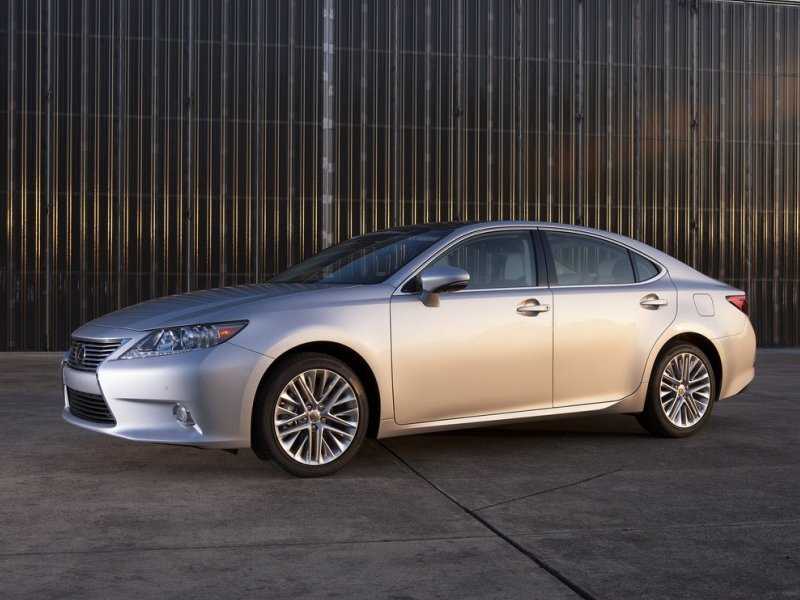 Lexus RX 450h
Boasting one of the best reputations in the mid-size crossover SUV category, the Lexus RX 450h comes by it quite honestly. Smooth riding, with a quiet and attractive passenger compartment, the Lexus also features comfortable seats and a plethora of luxury features. Power comes from a 3.5-liter V6 and up to three electric motors. Front-drive versions get two, while all-wheel drive versions get three. Either way, total system output is 295 horsepower. Front-drive versions are quoted at 30 mpg combined, while all-wheel drive versions deliver an estimated 29 overall. Pricing starts at $47,620.