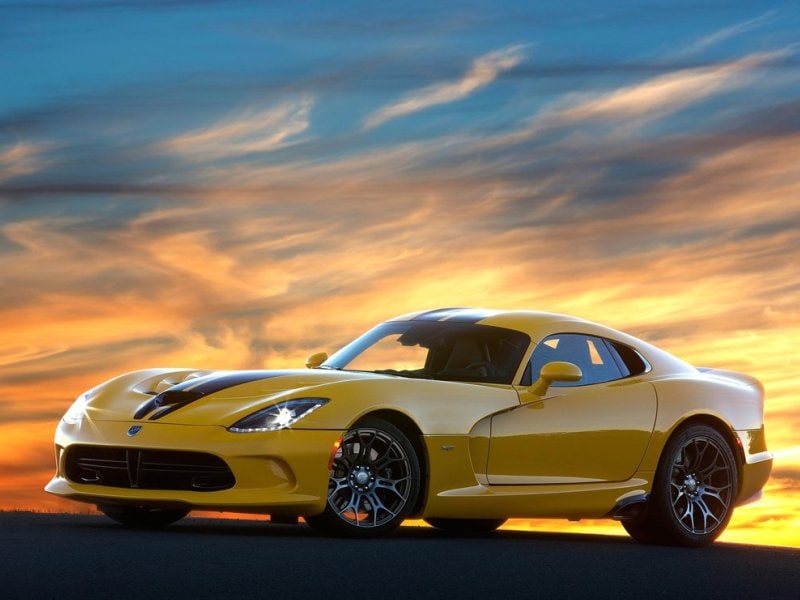 Handling is intrinsic to the very definition of a sports car. In fact, it can be argued the best handling sports cars are the best sports cars—period. Further, it's what the true driving enthusiast most looks forward to—a truly responsive automobile with tremendous grip in the corners. This is what the best handling sports cars are really all about. Yes, you expect Ferrari, Lamborghini, and McLaren to have some incredible handling sports cars, and they do – they are also insanely expensive. The following is a list of the best handling sports cars produced by mainstream manufacturers.
Alfa Romeo 4C
The voluptuous mid-engine/rear-drive Alfa Romeo 4C offers little in creature comforts. Its carbon fiber tub acts as a resonance chamber, the radio is practically useless on the freeway, ride quality is very stiff, and power steering is MIA. Driving the 4C slowly around town is a real chore. But get the Alfa out on the open road where you can let it run freely and the 4C is transformed into one of the most communicative cars you'll ever drive. The Alfa's turbocharged 1.7-liter inline four makes 237 horsepower and 258 ft-lbs of torque. Pricing starts at $53,900.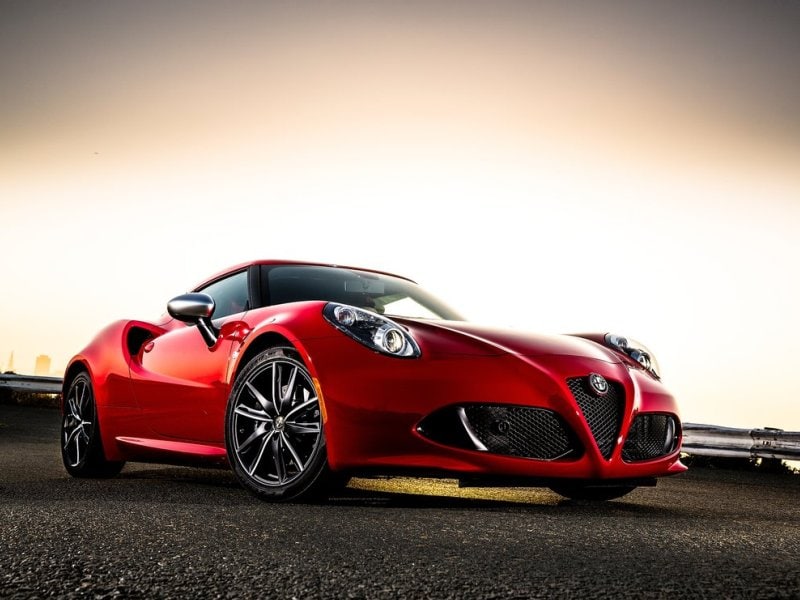 Audi R8
Exotic car styling, a mid-mounted powerplant, all-wheel drive, and one of the most "normal" driving experiences you'll ever encounter in a car with this level of performance. The Audi R8 coddles you like a luxury car, rides smoothly — even over rough pavement — and is quite happy toddling around town. However, whenever you decide to dip into its expansive reserve of performance potential; well, let's just say — you can have it all in one car. Engines range from 430 to 550 horsepower. Pricing starts at $115,900.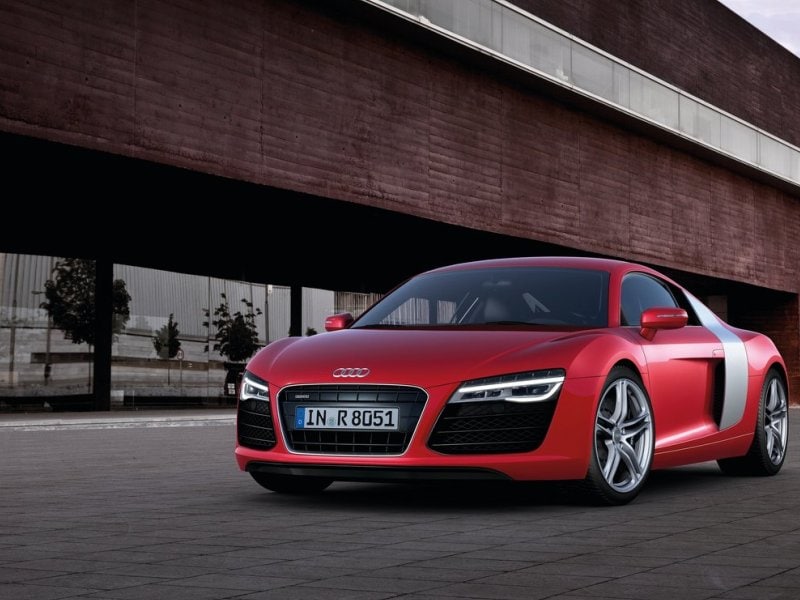 BMW Z4
BMW's rear-drive Z4 is unique among the cars here in that it features a folding hardtop as standard equipment. This means you can have a coupe and a roadster in the same car. Despite the long nose, short rear deck styling, the bulk of the engine is mounted behind the front wheels, effectively making the Z4 something of mid-engine car. The BMW rides smoothly in day-to-day, and goes like crazy when you unleash it on a winding road or a racetrack. Engines range in power from 240 horsepower to 335. Pricing starts at $48,950.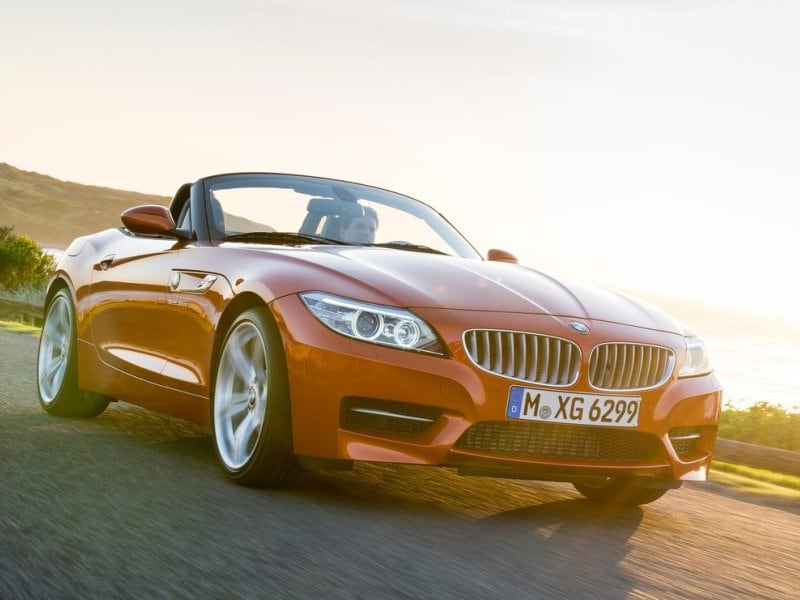 Chevrolet Corvette Z06
New for the 2015 model year, the Chevrolet Corvette Z06 is quite possibly the absolute best sports car value in the world. Leveraging the newfound grace introduced with the C7 Corvette for 2014, the new Z06 goes on to raise the Corvette's performance level higher than it's ever been and easily places it on par with exotic supercars costing well over twice as much. What's more the Z06 can now be had as a convertible too. The supercharged 6.2-liter V8 feeds 650 horsepower and 650 ft-lbs of torque to the rear wheels. Pricing starts at $79,995.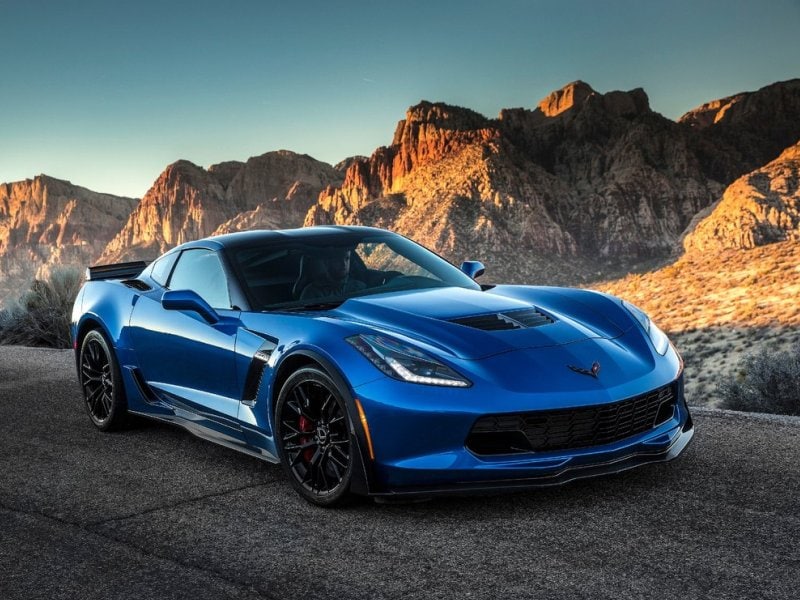 Dodge Viper SRT Coupe
If there exists a more sinister sports car from any other manufacturer, we're still waiting to see it. Because of the Viper's performance potential, and its relative lack of computerized on-board nannies, you'd best know what you're doing before you try to explore its full dynamic capabilities. This is particularly significant, because its capacity is so vast. In a nutshell, as cars go, Viper is the ultimate good news bad news scenario. The rear-drive Viper's engine produces 645 horsepower and 640 ft-lbs of torque. Pricing starts at $87,095.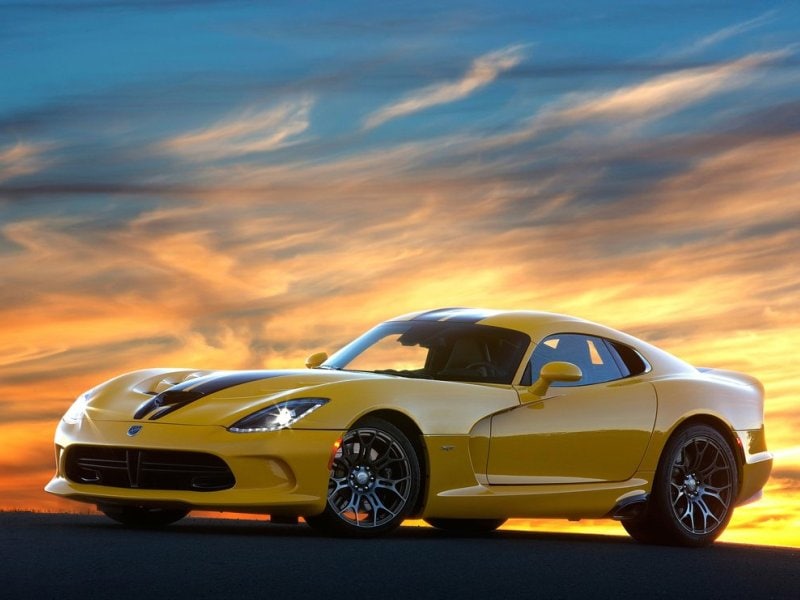 Jaguar F-Type
Civilized in every way you need them to be and thrilling in every way you want them to be, Jaguar's F-Type Coupes and Roadsters personify the elegance, grace, and pace we've come to expect of the cars from Coventry (by way of Mumbai – these days). Further, their engines snap, crackle, and pop as if they're made in Battle Creek, Michigan at the Kellogg's factory. Wonderfully balanced, the rear-drive F-Type Jaguars also deliver outstanding handling. Available with rear- or all-wheel drive, F-Type engines range in power from 340 horsepower to 550, Pricing starts at $65,000.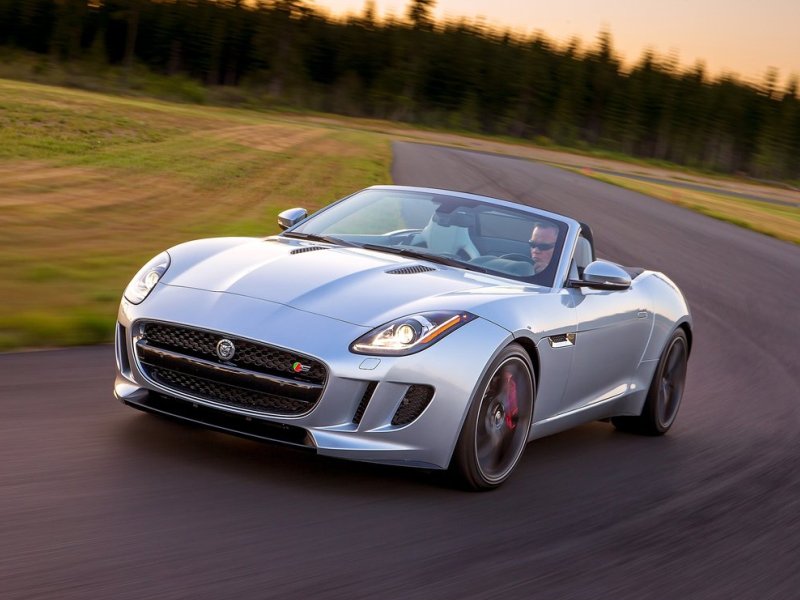 Mazda MX-5 Miata
While the Miata's 167 horsepower might sound a bit paltry after seeing the horsepower counts for some of the previous cars in this posting, please allow us to remind you this is a list of the best handling sports cars. And, frankly Mazda's MX-5 is hands down one of the best in the world. Making efficient usage of every one of those 167 ponies, the precisely steering and exceptionally agile rear-wheel drive Miata is one of the most fun to drive cars you'll ever encounter. Pricing starts at $23,970.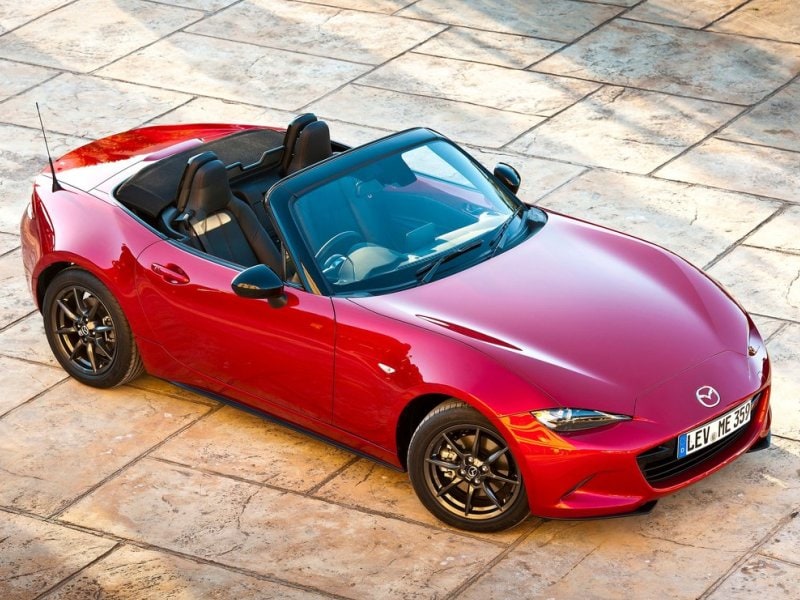 Mercedes-AMG GT S
The follow-up to the resoundingly successful Mercedes-Benz SLS AMG, the Mercedes-AMG GT S is truly a supercar by every measure of the word. However, rather than a direct successor, the AMG GT S is more refined than its predecessor and costs less as well. Granted you'll do without the iconic gullwing doors, but the AMG GT is also smaller and more predictable at the limit (read better handling). It's also more comfortable as a daily driver. With 503 horsepower and 479 ft-lbs of torque, it's extremely fast too. Pricing starts at $129,900.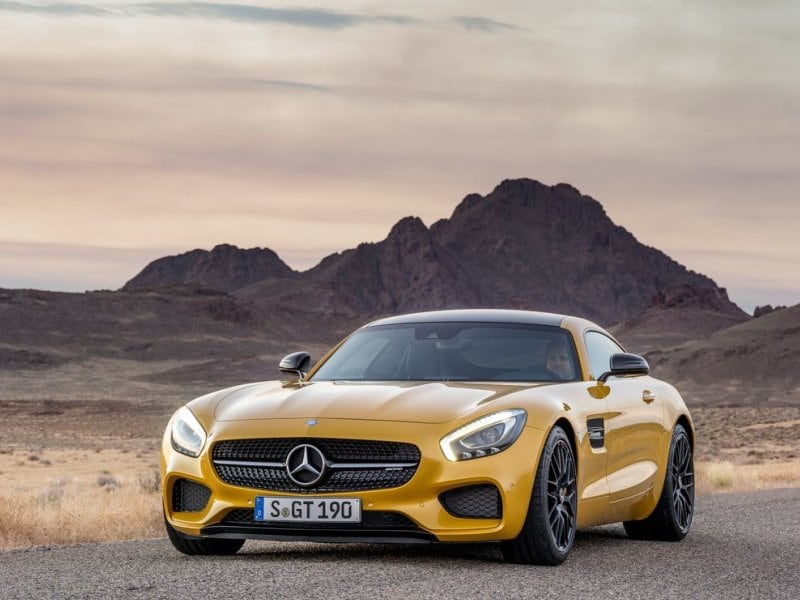 Nissan 370Z NISMO
Beautifully balanced, thanks to its front-midships engine placement, the Nissan 370Z NISMO is a wonderfully affordable entry on the list of best handling sports cars. Among its attributes are a well-crafted interior treatment, the delightful rev-matching manual transmission, and the exceptional willingness of its engine. Further, the rear-drive 370Z NISMO can genuinely claim affordability as well—particularly when measured against the majority of the other best handling sports cars on this list. The NISMO Z enjoys 350 horsepower and 276 ft-lbs of torque. Pricing starts at $41,990.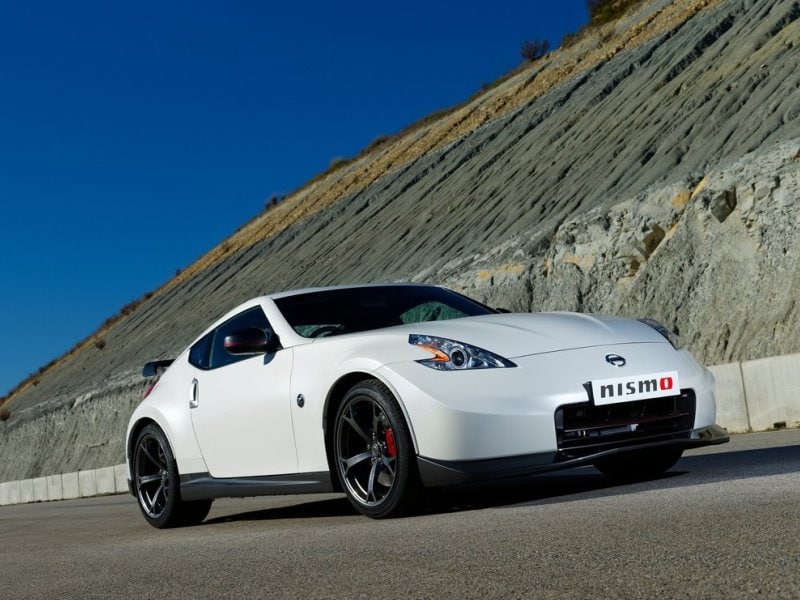 Nissan GT-R NISMO
Some might argue the Nissan GT-R is more a grand touring car than a sports car, but given the way it goes, calling Nissan's supercar a grand tourer is something of an insult. In addition to its outstanding agility, prescient steering, and positively otherworldly handling, the GT-R delivers up more speed than you'll ever need on the street. Here's the thing, even with all of that prowess, the GT-R demonstrates nothing in the way of hubris. It's almost ridiculously easy to drive fast. The GT-R NISMO is capable of making a bad driver look good, and a good driver look omnipotent. The all-wheel drive coupe enjoys 600 horsepower and 481 ft-lbs of torque. Pricing starts at $149,990.