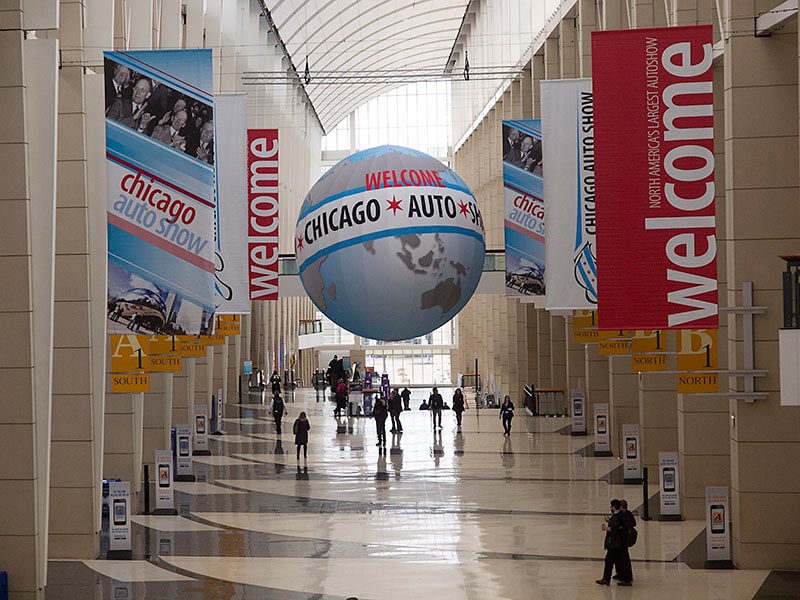 Photo by Megan Green
The 2015 Chicago Auto Show is one of the biggest in the country, and while it might not offer the glitz and glamour of Detroit's debuts the month before, there are still dozens of intriguing new models, interesting concepts, and high tech vehicles on display. 
We combed the show floor to bring you the best of what Chicago has to offer. Check out our selections and see if you agree with our picks for the cream of the 2015 Chicago Auto Show crop.
1) Kia Trail'ster Concept
The Kia Trail'ster Concept combines an all-wheel drive system with a 'through the road' hybrid setup that makes use of a single electric motor to send output to the rear wheels when accelerating off of the line (it also activates when a loss of traction is detected at the front axle). Kia hasn't committed to building the Trail'ster concept, but given that it's based on the Soul crossover, it seems like that an all-wheel drive version of the compact people mover is on its way.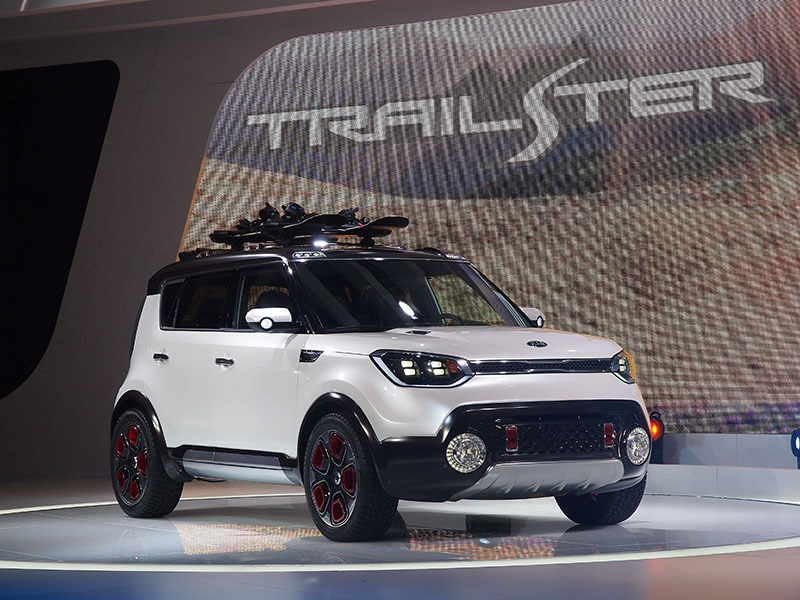 Photo by Megan Green
2) 2016 Honda Pilot
The 2016 Honda Pilot adds a little bit of size but more importantly improves on efficiency and power without gaining any weight. With the predicted output of its 3.5-liter EarthDreams V-6 engine nearing 300 horses, and featuring a more stylish exterior design, revised interior, and choice of new seven-speed and nine-speed automatic transmissions, the Honda Pilot has been redesigned from the ground up.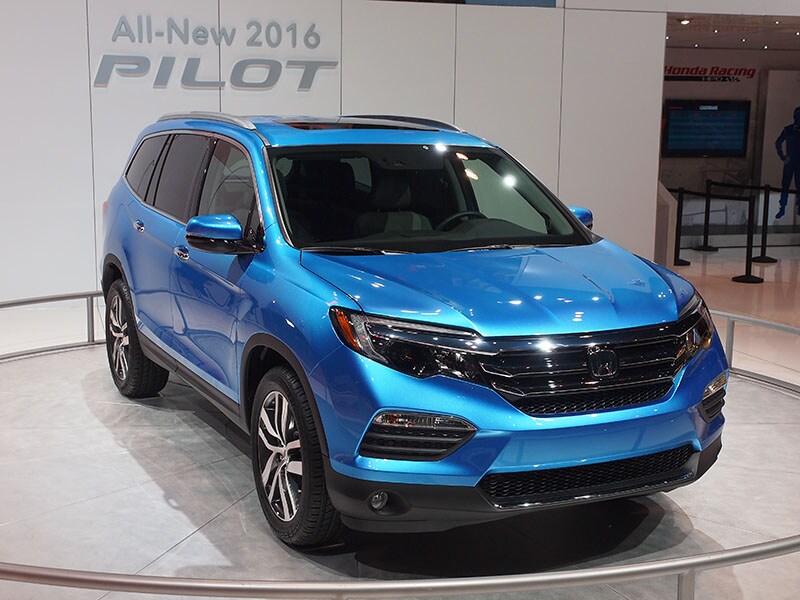 Photo by Megan Green
3) 2016 Chevrolet Equinox
The 2016 Chevrolet Equinox has been give a mild styling refresh to help carry it through to its impending total redux in two to three years time. Until then, family shoppers will enjoy a more modern looking version of this mid-size SUV, which maintains the same four and six-cylinder drivetrain choices as well as its optional all-wheel drive system and six-speed automatic transmission.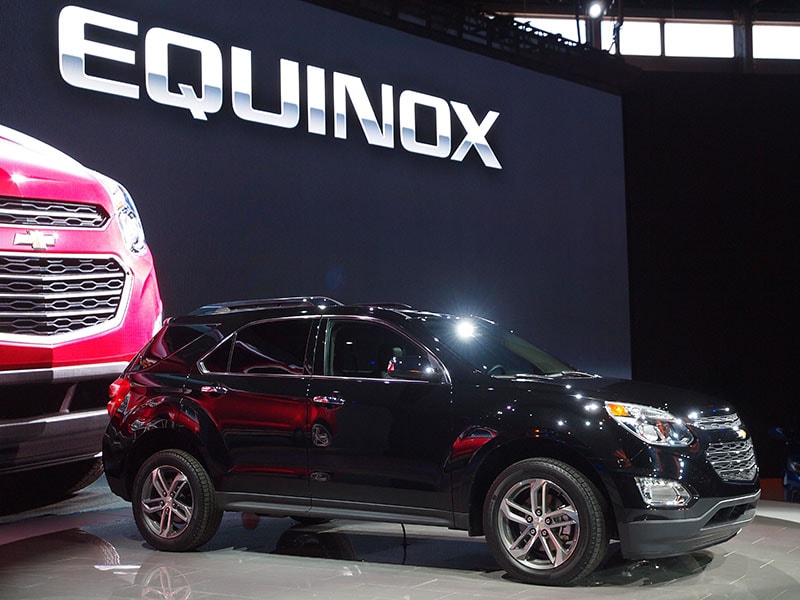 Photo by Megan Green
4) Nissan 370Z NISMO Roadster Concept
It might be called a concept, but we see a pretty clear production path for the Nissan 370Z NISMO Roadster Concept, which transplants the show and go of the 370Z NISMO coupe into a convertible body style. This means a 3.7-liter V-6 good for 350 horsepower, along with a track-ready suspension system, aggressive exterior styling, and a new-for-NISMO seven-speed automatic transmission.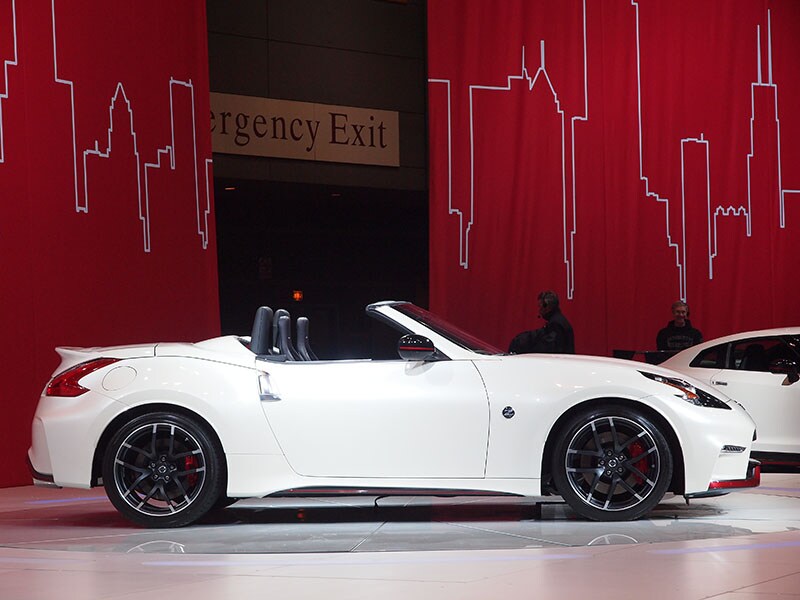 Photo by Megan Green
5) 2016 Hyundai Elantra GT
The 2016 Hyundai Elantra GT comes to Chicago without any major mechanical changes, but it does present new styling, both inside and out, that is more reminiscent of the European-market Hyundai i30 hatchback on which it is based. The fresh look for the Hyundai Elantra GT combines with still-strong value from a pricing perspective, helping it to remain a contender for compact car shoppers.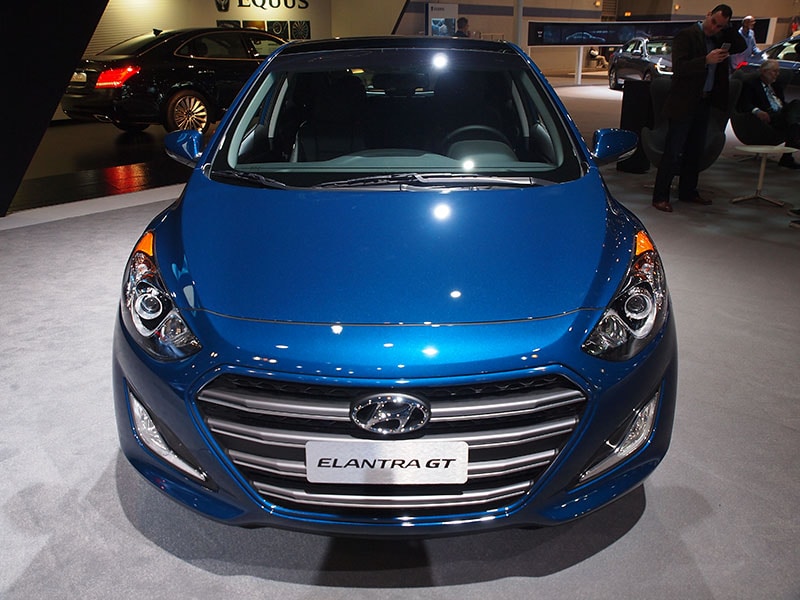 Photo by Megan Green
6) Mitsubishi GC-PHEV Concept
The Mitsubishi GC-PHEV Concept marries a 3.0-liter turbocharged V-6 with an electric motor to churn out close to 400 horsepower. Not only that, but the GC-PHEV sport-utility boasts a futuristic interior design that connects the rear seat to the front two positions by way of a single touchscreen, a fitting complement to its eye-catching body work. All-wheel drive is standard with the GC-PHEV, and the vehicle could indicate the future styling direction for the Japanese brand's upcoming SUV efforts.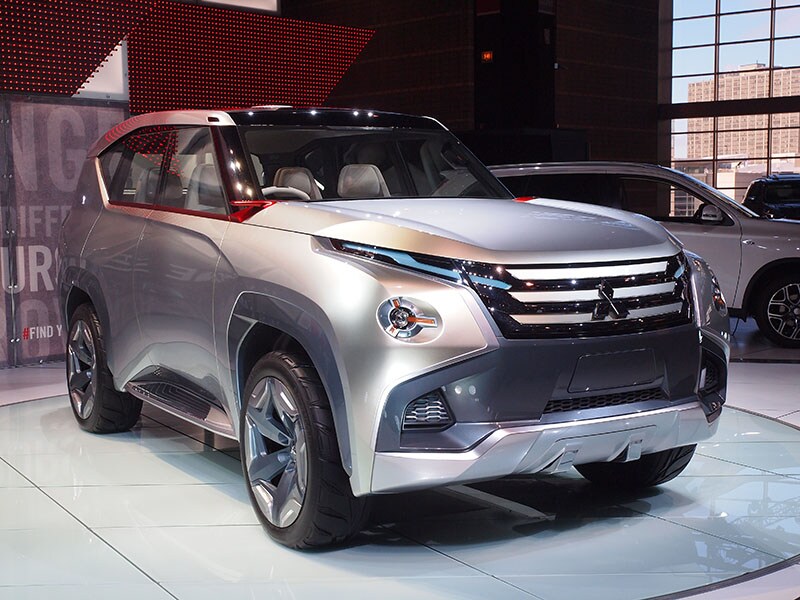 Photo by Megan Green
7) 2016 Ford Police Interceptor Utility
The 2016 Ford Police Interceptor Utility takes the everyday Explorer SUV and dresses it up for law enforcement duty.  This means an upgraded cooling system, a hardcore suspension setup, available anti-ballistic body panels, and a wide range of vehicle connectivity options. Pursuits will be aided and abetted by the Police Interceptor's turbocharged EcoBoost V-6 engine and available all-wheel drive system.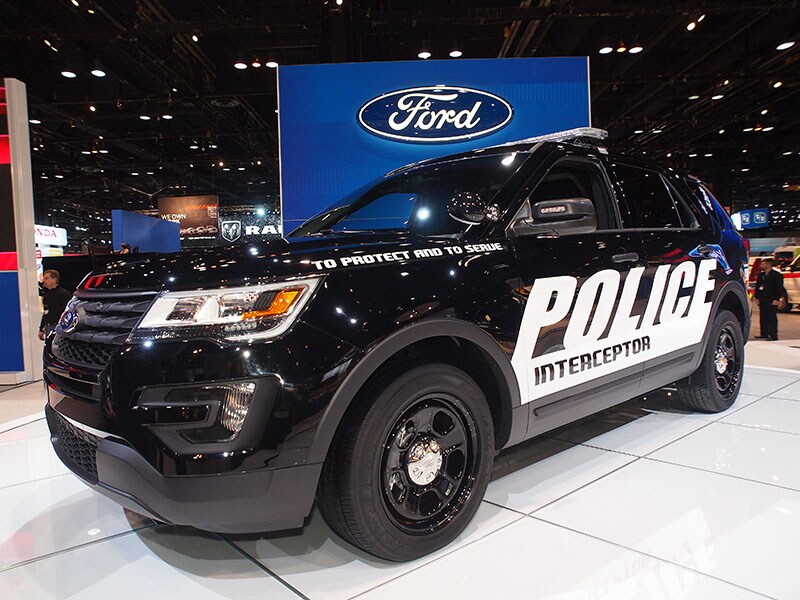 Photo by Megan Green
8) 2016 Chevrolet Volt
The 2016 Chevrolet Volt represents the first update of the ground-breaking plug-in hybrid vehicle. A better battery, an improved regenerative braking system, and a more efficient drive system allows for roughly 50 miles of all-electric driving on a single charge, with an additional 350 miles of gas-powered motoring thanks to the car's on-board generator. Styling is largely similar to the previous Volt hatchback, but Chevrolet is promising improved performance for the vehicle across the board.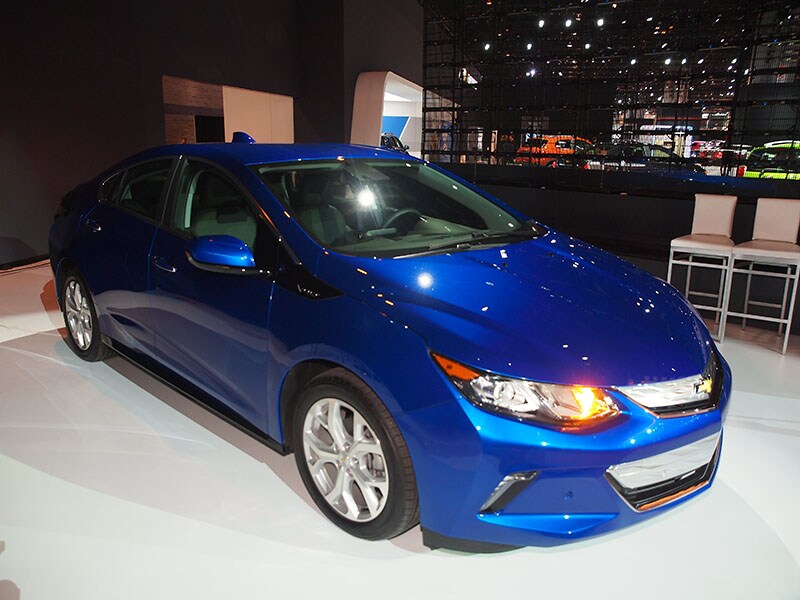 Photo by Megan Green
9) 2016 Acura RDX
The 2016 Acura RDX compact crossover cribs a slightly more powerful 3.5-liter V6 for the upcoming model year, as its only available engine has been tuned to provide 279 ponies and 252 lb-ft of torque. A nine-speed automatic transmission also makes its debut in the Acura RDX for 2016, which further benefits from mildly tweaked exterior styling in both the front and rear.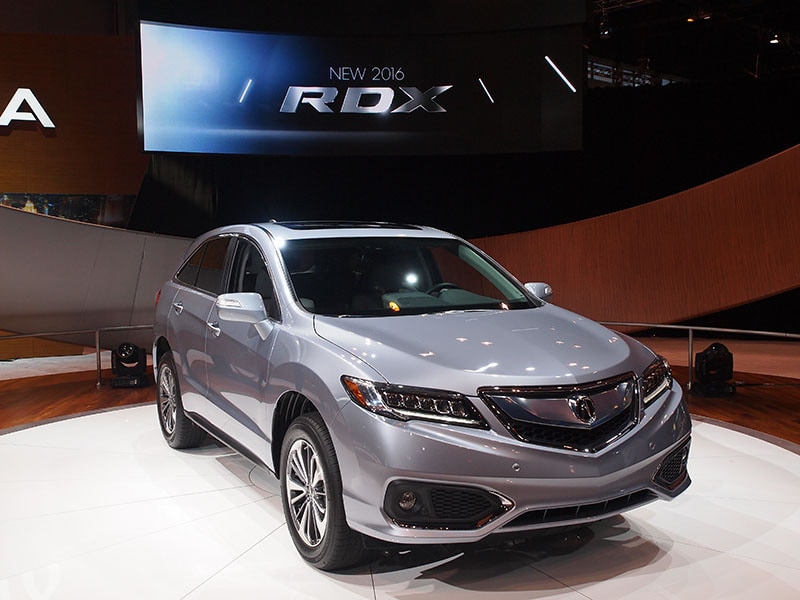 10) 2016 Hyundai Veloster Turbo Rally Edition
The 2016 Hyundai Veloster Turbo Rally Edition is intended to inject some excitement into the already-fun Veloster Turbo family of subcompact hatchbacks. In addition to its special matte paint, the Veloster Turbo Rally Edition features a more responsive suspension system as well as a slick short-throw six speed manual transmission to go with its 1.6-liter four-cylinder turbo motor. Even the standard Veloster Turbo gets some love with the announcement of a seven-speed dual-clutch automated manual gearbox option for that car.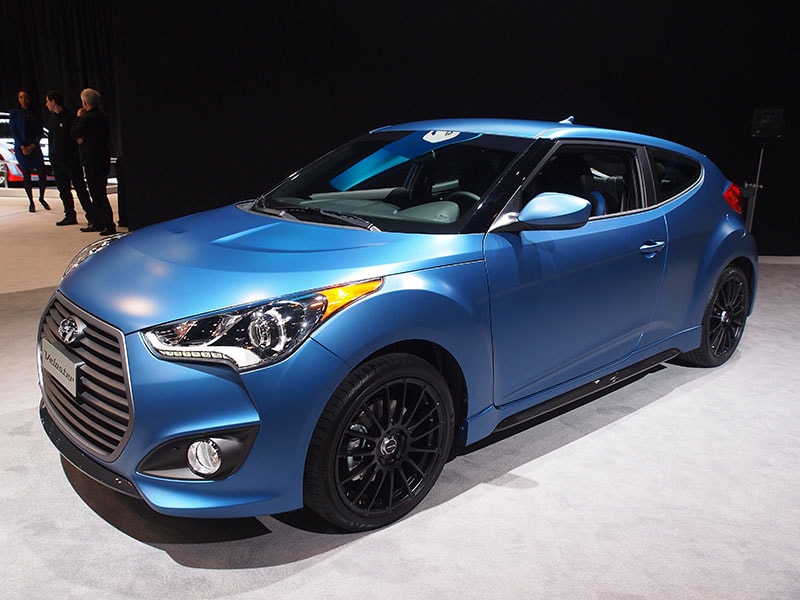 Photo by Megan Green