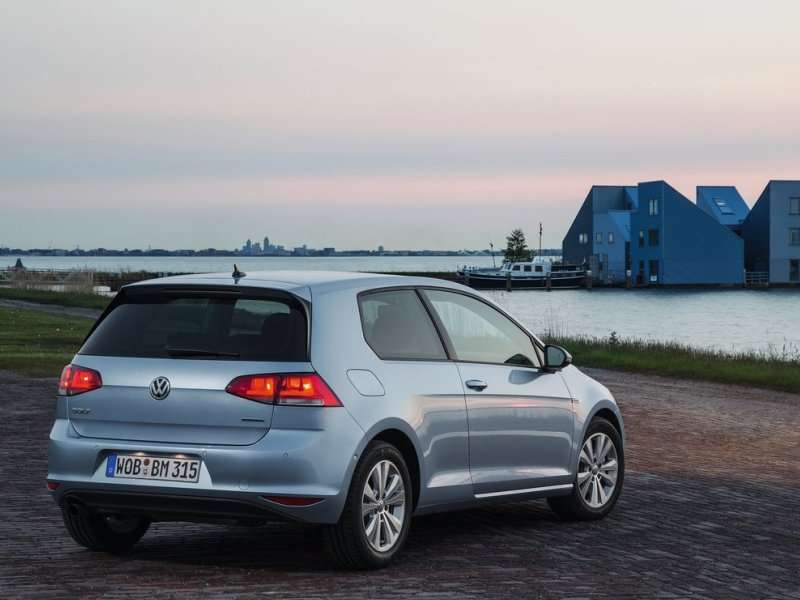 Diesel seems to be the new black, in the sense that it's become fashionable for car and truck builders to put a diesel motor in a wider variety of vehicles than they have in years past.  That's not to say, however, that there isn't a legacy of cheap diesel cars waiting out there on used vehicle lots to take their place alongside newer adherents to the mileage-extending cause.  In fact, if you look hard enough you can find a very efficient turbodiesel automobile for a appealingly cheap price, and given that diesel power plants often outlast their gasoline counterparts, you're likely to enjoy a more reliable ride, too.
Let's take a look at eight cheap diesel cars - used and new - and see what they bring to the table.
8 Cheap Diesel Cars - 01 -Volkswagen Jetta TDI
The Volkswagen Jetta TDI has been keeping the diesel flame alive for decades, and the latest generation of the car is the most comfortable versions of the sedan yet.  Equipped with a 2.0-liter turbodiesel four-cylinder engine that develops 140 horsepower and 236 lb-ft of torque, the Volkswagen Jetta TDI can be paired with either a six-speed manual or a six-speed dual-clutch automated manual transmission.  Fuel mileage for the turbodiesel car (which can also be had in useful Sportwagen form) checks in at 30-mpg in stop and go driving and 42-mpg on the highway.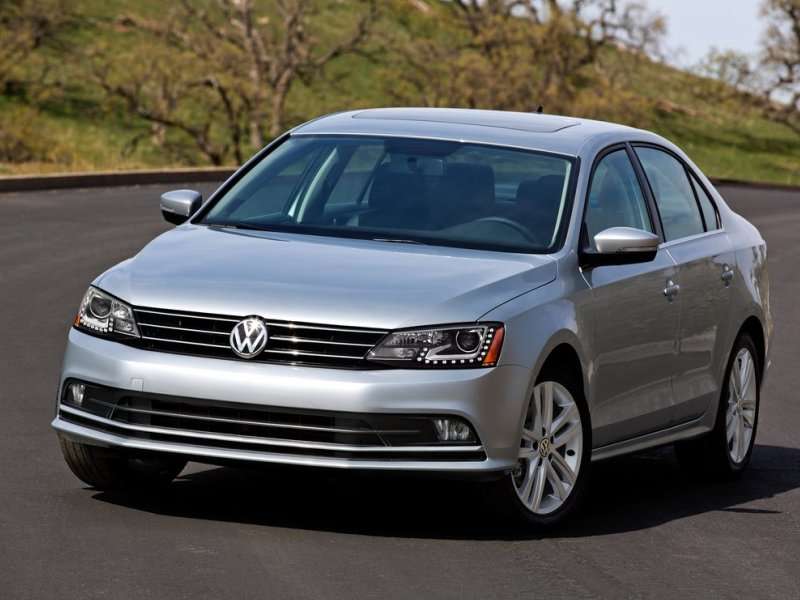 8 Cheap Diesel Cars - 02- Jeep Liberty CRD
Ok, so it's not exactly a 'car,' but the Jeep Liberty CRD is one of the diesel world's best-kept secrets.  The compact Jeep Liberty CRD was a short-lived effort from Chrysler to give its compact SUV a respectably powerful diesel engine that also happened to be relatively frugal at the fuel pump.  The Liberty CRD's 2.8-liter turbodiesel four-cylinder is good for 160 horsepower and 295 lb-ft of torque, managed by a five-speed automatic transmission.  Four-wheel drive is standard with the Jeep, which makes its 19-mpg city and 23-mpg highway rating that much more impressive (and about 25 percent better than the gas version of the SUV).  Last produced for the 2006 model year, prices on the Jeep Liberty CRD have fallen to a very reasonable level.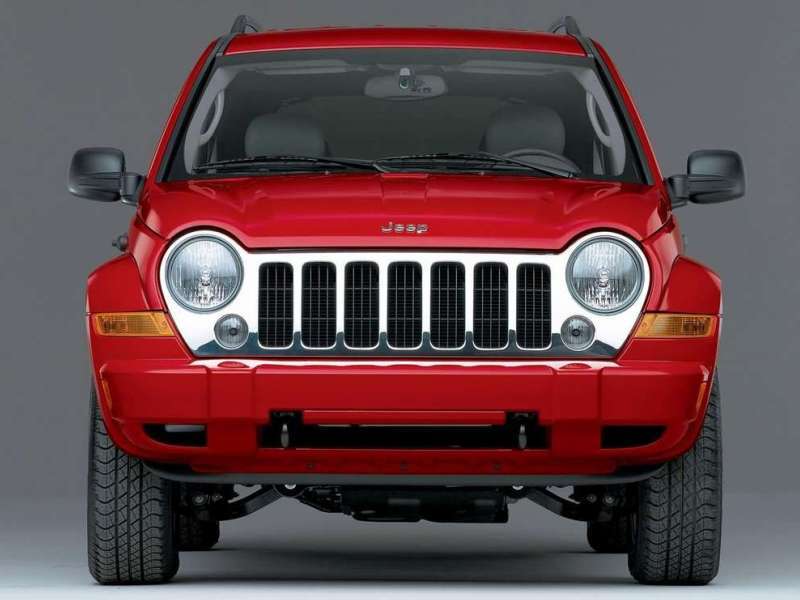 8 Cheap Diesel Cars - 03 - Volkswagen Passat TDI
The Volkswagen Passat TDI is a mid-size sedan that's a bit pricy when new but more appealing as a recent used diesel automobile.  The Volkswagen Passat TDI is notable for its extremely roomy interior, providing a German take on what American family cars have had to offer for decades.  Under the hood, the Passat TDI shares its diesel drivetrain with the Jetta TDI, which means a 140 horsepower, 2.0-liter turbodiesel four-cylinder that also generates 236 lb-ft of torque.  Fuel economy for the Volkswagen - which also offers the same pair of six-speed transmissions found in the Jetta - is listed at 31-mpg city and 43-mpg highway, numbers which can easily be bettered during steady-state cruising.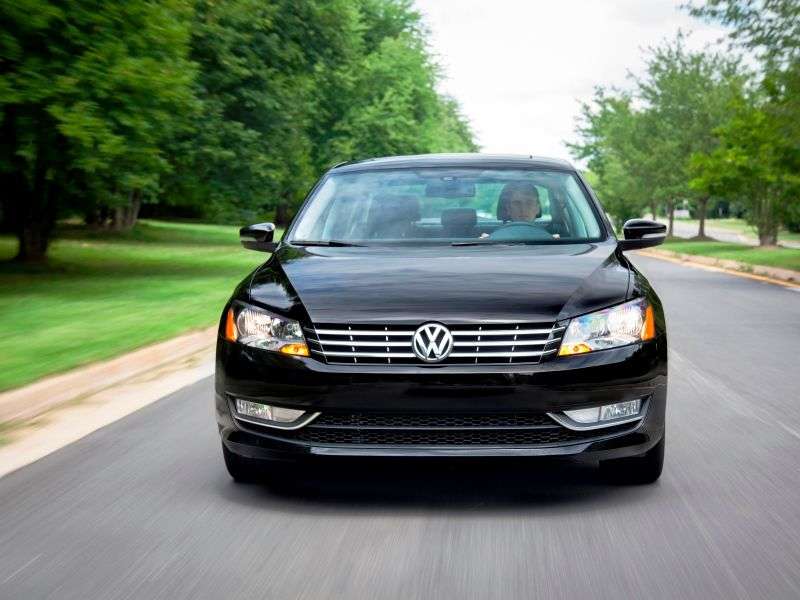 8 Cheap Diesel Cars - 04- Chevrolet Cruze Diesel
The Chevrolet Cruze Diesel is a brand new effort from General Motors, and the first turbodiesel sedan offered by the automaker since the 1980s.  Aimed squarely at the Jetta TDI and its gaudy efficiency figures, the Chevrolet Cruze Diesel doesn't disappoint with its own rating of 27-mpg city and 46-mpg highway.  It manages to present such a frugal face even though its 2.0-liter turbodiesel four-cylinder motor's 151 horsepower and 264 lb-ft of torque make it the brawniest compact sedan in the segment.  A six-speed automatic transmission is standard with the Cruze Diesel.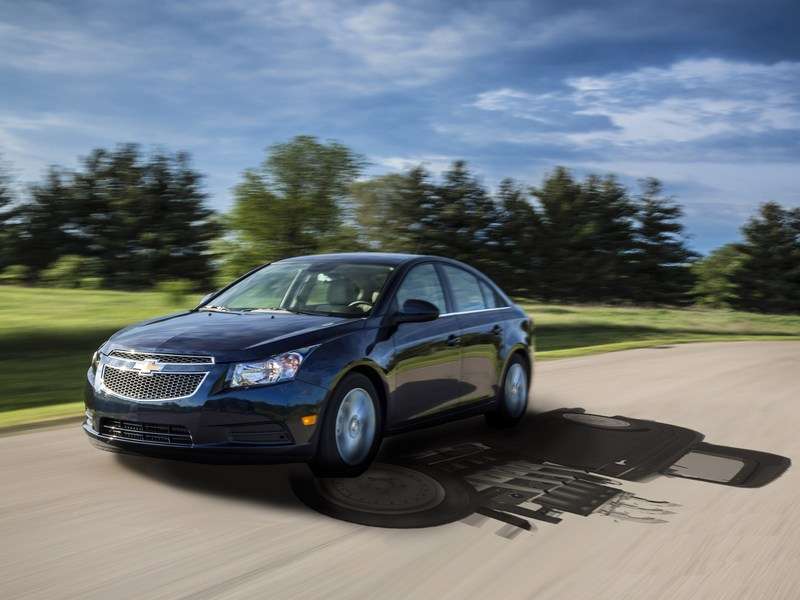 8 Cheap Diesel Cars - 05 - Mercedes-Benz E350 BlueTEC
The Mercedes-Benz E350 BlueTEC certainly isn't a cheap diesel car when new, but on the secondhand market these thrifty mid-size sedans fall into affordable territory relatively quickly.  The most recent used Mercedes-Benz E350 BlueTEC went on sale in 2011, and it offers 210 horsepower and 400 lb-ft of torque from a 3.0-liter turbodiesel V-6.  As you can see this particular diesel car is a bit more performance-oriented than some of the models we have seen so far on this list, but that doesn't mean it's not also responsible at the fuel pump: the EPA rates the Mercedes-Benz at 24-mpg city and 33-mpg highway.  A seven-speed automatic transmission comes with each E350 BlueTEC.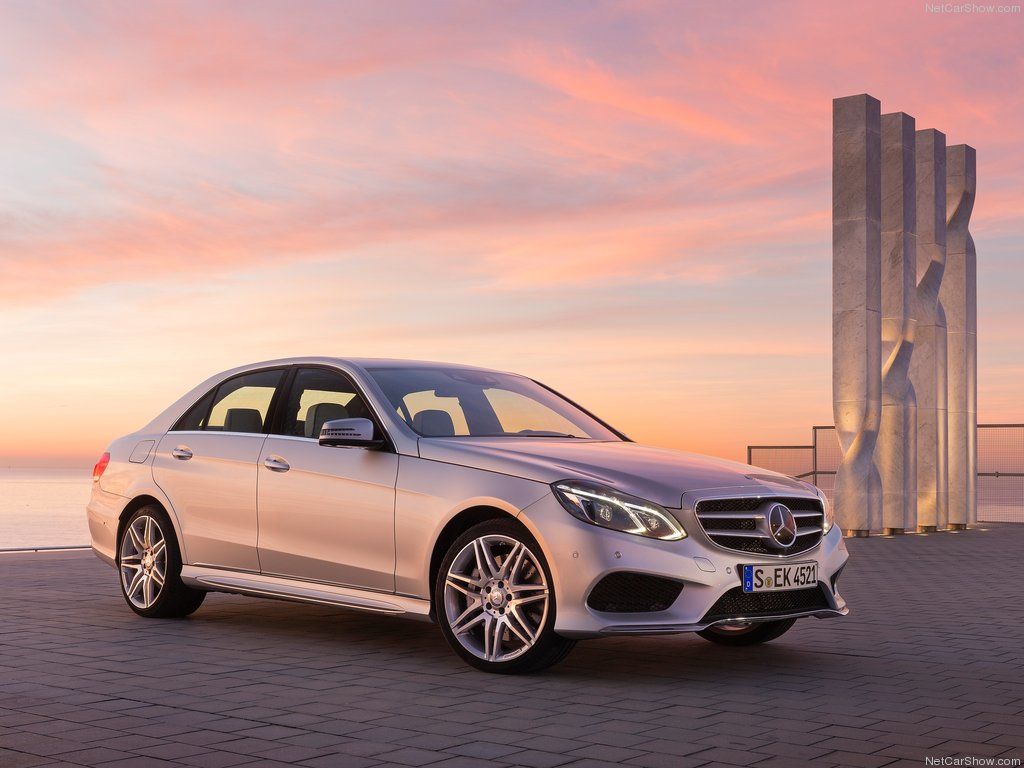 8 Cheap Diesel Cars - 06- Volkswagen Golf TDI
The Volkswagen Golf TDI is another compact entry from everyone's favorite turbodiesel manufacturer.  In fact, for 2015 the all-new Volkswagen Golf TDI is actually cheaper than the model that came before it, despite offering a fresh 2.0-liter turbodiesel engine that is good for 150 horsepower and 236 lb-ft of torque.  A six-speed manual or six-speed dual-clutch automated manual transmission can be selected by Golf TDI buyers, and fuel mileage for the vehicle has been listed at 35-mpg in combined driving.  You also get the practicality of a hatchback, which introduces cargo space that is close to that available with the Jetta Sportwagen TDI.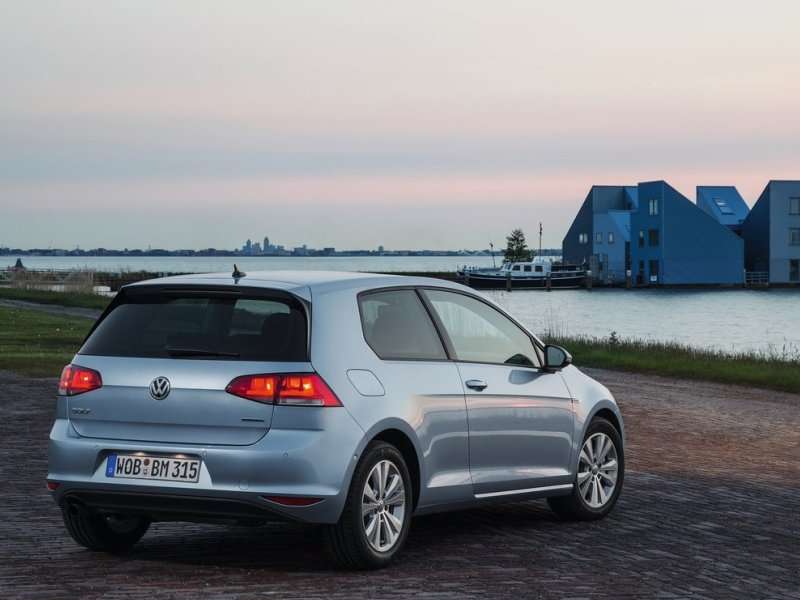 8 Cheap Diesel Cars - 07- BMW 335d
BMW stopped making the BMW 335d sedan in 2011, which means you're going to have to go back a few years to find a good deal on this diesel-powered sedan.  It's well worth doing so, however, for the BMW 335d represents the last effort from the German brand to produce a quick and sporty turbodiesel edition of its standard-setting entry-level luxury car.  The BMW 335d features a 3.0-liter, twin-turbo diesel six-cylinder engine that generates 265 horsepower and 425 lb-ft of torque, output that allows the sedan to hit 60-mph in under six seconds.  A six-speed automatic transmission is included free of charge with the BMW, and fuel mileage is listed at 23-mpg city and 36-mpg highway.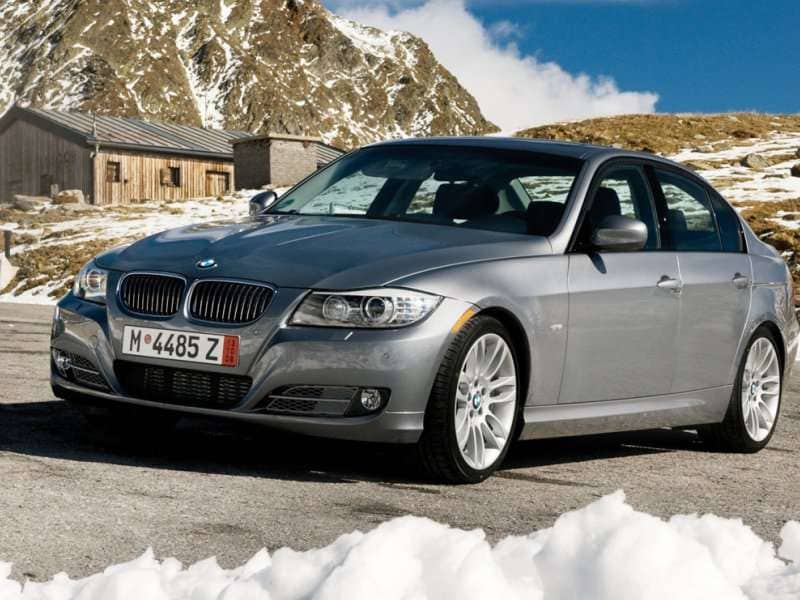 8 Cheap Diesel Cars - 08- Volkswagen Beetle TDI
The Volkswagen Beetle TDI is the final VW on our list of cheap diesel cars, and its current edition is affordable enough to allow you to buy new and not feel like you've left any value on the table.  Available in both coupe and convertible editions, the Volkswagen Beetle TDI feel surprisingly roomy from behind the wheel, and it comes with the same 140 horsepower, 2.0-liter four-cylinder turbodiesel engine that's offered in the Passat TDI.  Also capable of generating 236 lb-ft of torque - and featuring that familiar pair of six-speed gearbox options - the Beetle TDI posts 28-mpg city and 41-mpg highway in fuel mileage testing.