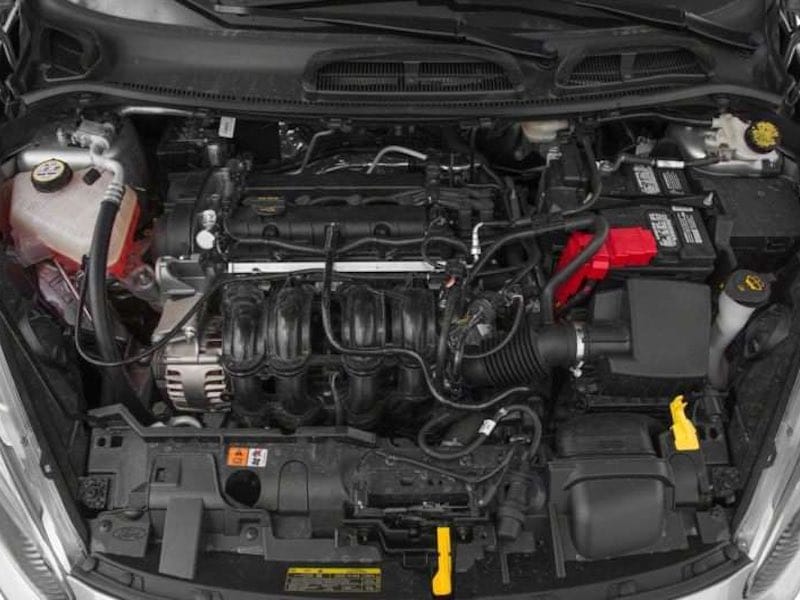 2016FordFiestaEngine
While 3-cylinder cars were available in the '80s and early '90s, their low power and high levels of vibration left a lot to be desired. Today's 3-cylinder engines usually use turbocharging and direct injection to deliver reasonable (or better) horsepower and fuel economy, combined with a number of tricks—including active engine mounts and purposefully 'unbalanced' flywheels and crankshaft pulleys—to reduce noise, vibration, and harshness. Though only a limited number of 3-cylinder engines are available in North America at the moment, expect that number to soar in the next few years. Until then, let's take a look at seven of the best 3-cylinder cars on the market today.
BMW i8
The BMW i8 is a high performance hybrid sports car, that uses the combination of a mid-mounted 1.5-liter 3-cylinder engine and an electric motor to provide efficient performance. Unlike most other hybrids that concentrate on fuel economy, the i8 is designed more for performance. The internal combustion engine sends 228 horsepower and 236 lb.-ft of torque to the rear wheels through a 6-speed transmission, while the electric motor uses a 2-speed transmission to power the front wheels with an additional 129 horsepower and 184 lb.-ft of torque. That all adds up to a total system power of 357 horsepower and 420 lb.-ft of torque. Thanks to the extensive use of aluminum and Carbon Fiber Reinforced Plastic (CFRP), the i8 weighs in at a relatively light 3,455 lbs, making it fun to drive, economical, and fast.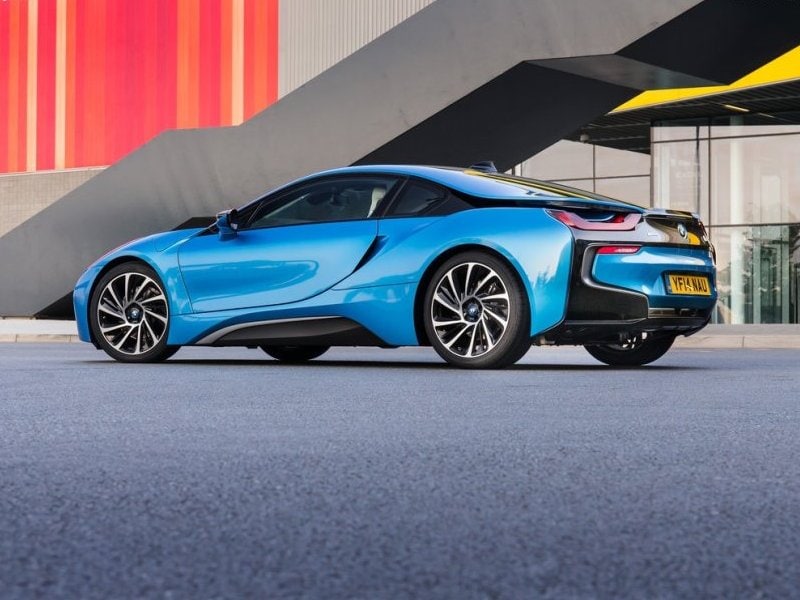 Photo by BMW
BMW i8 continued ...
In order to generate almost 230 horsepower from such a small engine, the 3-cylinder uses four valves per cylinder, turbocharging and direct injection (though the compression ratio is a relatively low 9.5:1). As the i8 is the first mid-engine BMW since the infamous M1 of the late '70s and early '80s, performance had to be impressive, and with a 0-60 mph time of 4.2 seconds and a top speed of 155 miles per hour, the little 1.5-liter engine succeeds (with help from the electric motor). A similar engine is used in some of BMW's other models in Europe, and we might eventually see more 3-cylinder BMW models on the road here.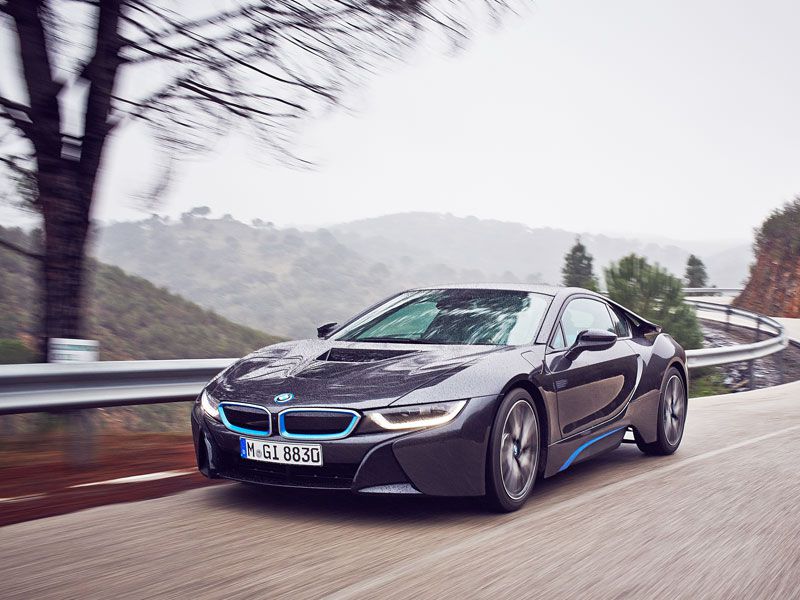 Photo by BMW
Ford Fiesta
The Fiesta is Ford's smallest and least-expensive car, but that doesn't mean that it's boring. Available as an option on both the hatch and sedan versions of the Fiesta SE, the 1.0-liter 3-cylinder EcoBoost engine generates 123 horsepower. The run to 60 mph takes under 9 seconds, which while not exactly quick is decent for an economical subcompact car. Only available with a 5-speed manual transmission, the tiny engine is good for 31 miles per gallon in the city and 43 on the highway, for a combined rating of 36 mpg. The Fiesta is nimble like a small car should be, though the ride can get a bit rough on less than pristine roads.
Photo by Ford
Ford Fiesta continued ...
Ford's smallest 3-cylinder EcoBoost engine has a displacement of only 61 cubic inches, but its four-valves per cylinder and turbocharger help it breathe while direct injection keeps it fed with fuel. The result is over 120 horsepower and 125 lb.-ft of torque (or up to 148 lb.-ft of torque during temporary periods of 'overboost') when using 93-octane fuel. An oil lubricated timing belt and variable displacement oil pump increase efficiency, and instead of using power-robbing balance shafts to reduce the vibration inherent in the 3-cylinder design, Ford has used a specially weighted crankshaft pulley and flywheel. The results are quite good; at higher RPMs you'd be forgiven for thinking that it's a larger engine with more cylinders, and it's only at lower engine speeds that you might miss the extra cylinder.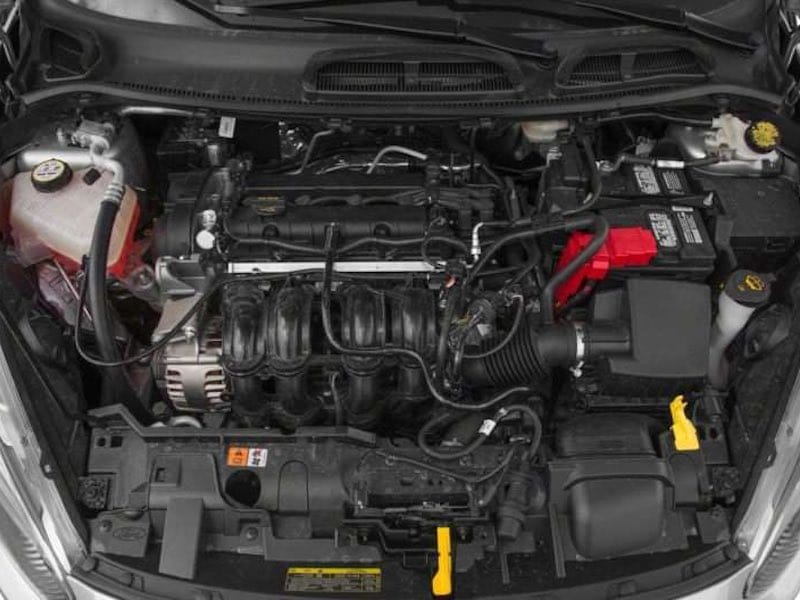 Ford Focus
The Ford Focus is a 3-cylinder car that's a step up in size from the Fiesta, but shares many of the same traits, including its excellent handling and quality feel. Like in the Fiesta, the 3-cylinder 1.0-liter EcoBoost engine is an option in both sedan and hatch versions of the Focus SE, where it makes the same 123 horsepower and 125 lb.-ft of torque. Unlike in the Fiesta though, the Focus is offered with a choice of a 6-speed manual or a 6-speed automatic transmission. The manual is the more engaging to drive, though the EcoBoost Focus isn't all that quick with either transmission, and you should expect the run to 60 mph to take well over 9 seconds. The manual transmission is also the more economical choice, with ratings of 30 miles per gallon in the city and 42 highway, for a combined rating of 35 mpg.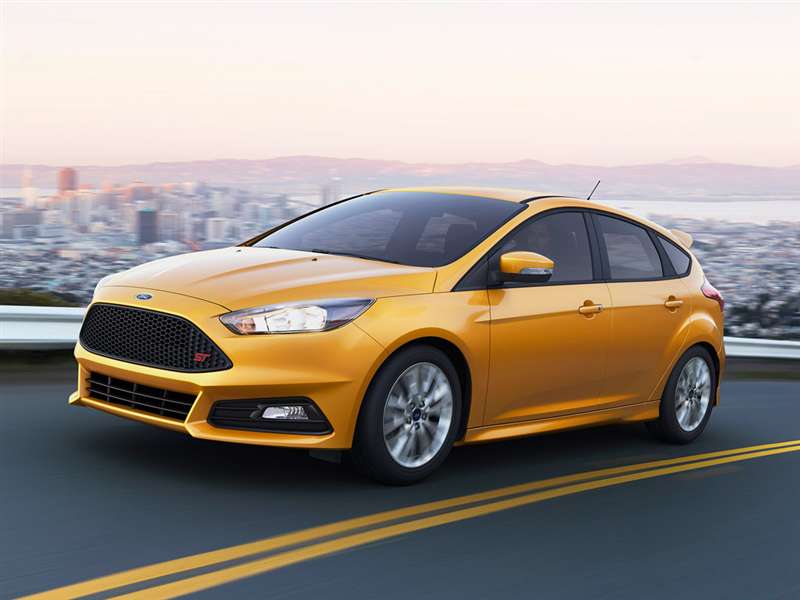 Photo by Ford
MINI Clubman
The MINI Clubman is the largest of MINI's models, yet the base Cooper version has to make do with the same turbocharged and direct injected 1.5-liter 3-cylinder engine as the Hardtop, with its 134 horsepower and 162 lb.-ft of torque. The extra space inside is welcome, and the Clubman handles almost as well as its smaller siblings, but its still a small car, and with a curb weight over 3,100 lbs both acceleration and fuel economy suffer; the run from 0 to 60 miles per hour takes about 9 seconds, and fuel economy with the manual transmission is rated at 25 mpg in the city, 35 highway, and 28 mpg combined. The extra weight does seem to help smooth out the bumps though, with the Clubman having perhaps the best ride of all current MINIs.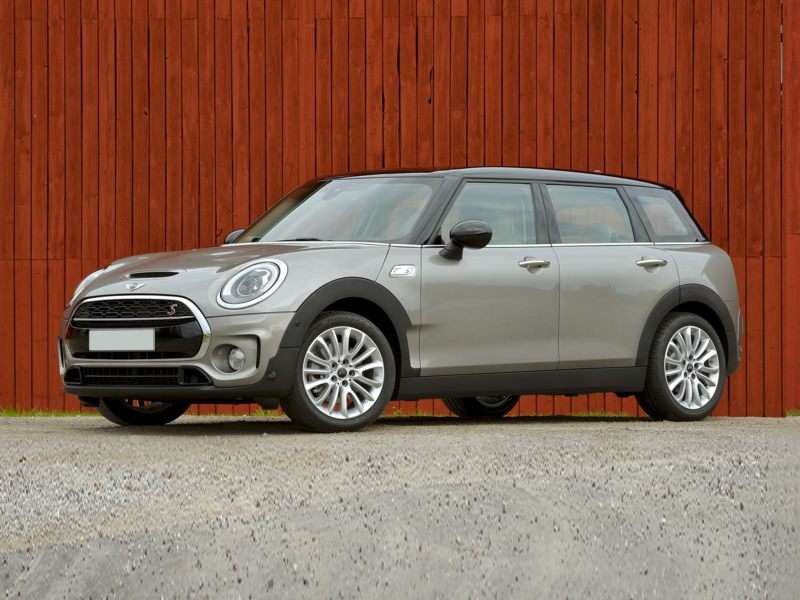 Photo by MINI
MINI Hardtop
Base Cooper versions of the MINI Hardtop come standard with a 1.5-liter 3-cylinder TwinPower Turbo engine (by BMW) that makes 134 horsepower. The run from 0 to 60 miles per hour is completed in just under 7.5 seconds for 2-door models (and just over 7.5 seconds for 4-door models) with either the automatic or manual transmission. The 2-door versions with the manual transmission are the lightest, coming in at around 2,625 lbs, but when paired to the manual transmission the slightly heavier 4-door model is more economical at 29 miles per gallon in the city and 39 on the highway for a combined rating of 33 mpg. The manual transmission comes with a rev-matching system that helps smooth out downshifts, and like all of MINI's models the Hardtop is great to drive (especially for a 3-cylinder car), though the ride can be a bit firm.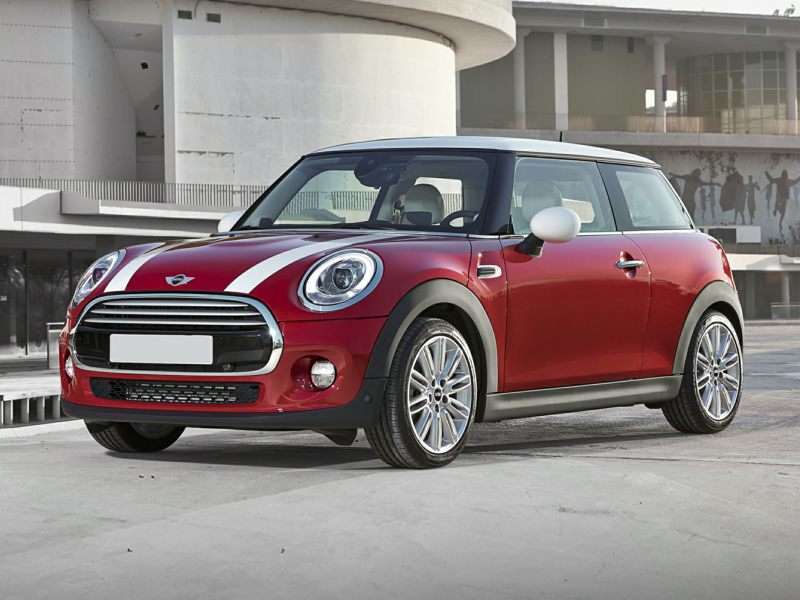 MINI Hardtop continued ...
The MINI engine is related to the one found in the BMW i8, and uses some of BMW's technology, including VALVETRONIC variable valve control and Dual Vanos variable valve timing. Combined with four valves per cylinder, twin cams, direct injection, and a turbocharger, the end result is 134 horsepower and 162 lb.-ft of torque for this 3-cylinder car. Though this is significantly lower than the i8's engine, it is more power than found in the MINI's previous standard engine, and gives the company lots of opportunity for more powerful versions of the powerplant in the future.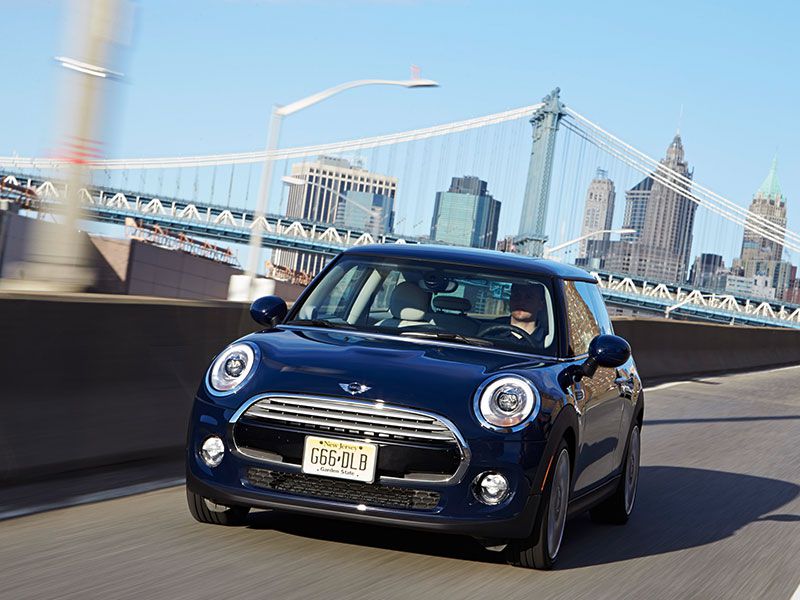 Mitsubishi Mirage
The subcompact Mitsubishi Mirage isn't a particularly good car, but it is the cheapest car on this list and its engine isn't bad, especially considering it's a 3-cylinder unit. Coming in at just 1.2 liters, this normally aspirated powerplant is still good for 78 horsepower. When equipped with a manual transmission the Mirage's curb weight is as low as 2,018 lbs, which helps make the most of the engine's power, though it still runs out of steam at highway speeds. Fuel economy is best when paired with the continuously variable transmission, which helps this 3-cylinder car eek out fuel economy ratings of 37 miles per gallon in the city and 43 on the highway, for a combined rating of 39 mpg.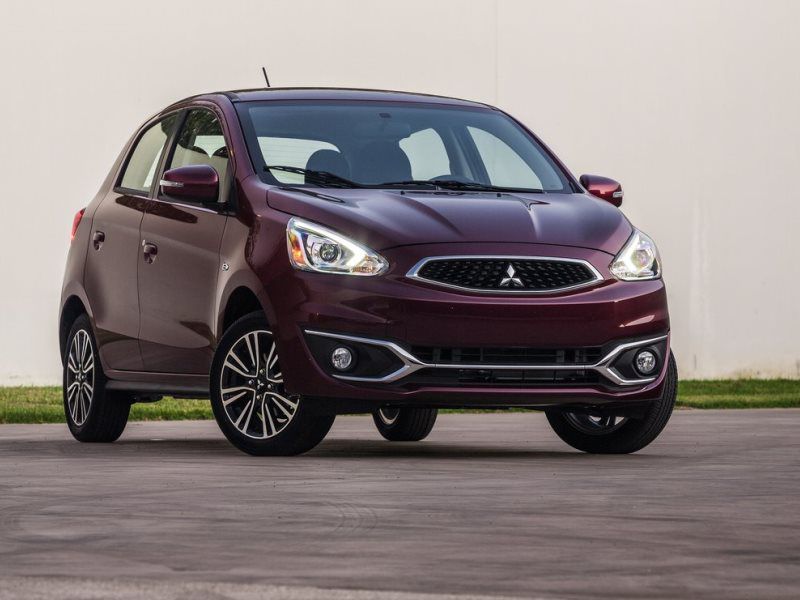 Photo by Mitsubishi Motors North America
The Mirage's 3-cylinder engine has to make do without the benefits (and extra expense) of direct injection, turbocharging and variable-displacement oil pumps, but otherwise it is up to date with dual overhead cams, four valves per cylinder, and Mitsubishi's MIVEC variable valve timing system. The result is not quite 80 horsepower, and unlike the other cars on this list, a torque figure that is lower than the horsepower figure, at 74 lb.-ft (though with a surprisingly broad torque band for a small normally-aspirated engine). With a bit of tweaking to the engine and an upgraded car, Mitsubishi could have a winner on its hands.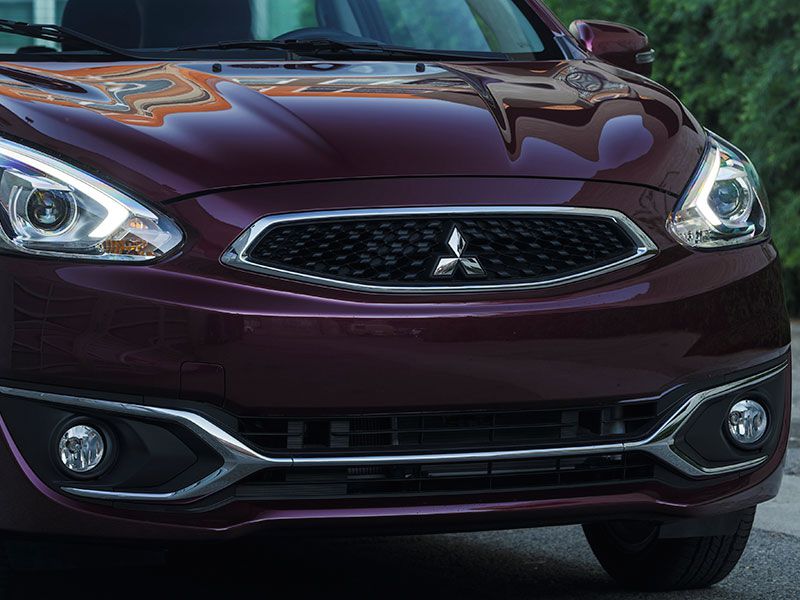 Photo by apple.com