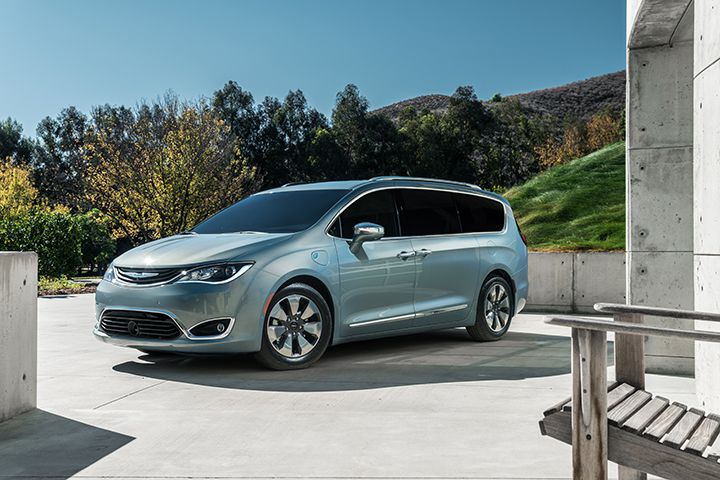 CH017 023PFL
Chrysler has introduced an all-new version of its iconic minivan at the North American International Auto Show in Detroit. It's dubbed the Pacifica, dropping the Town & Country moniker Chrysler's used on its upscale people-hauler for 16 years. Here are a few interesting factoids to discuss amongst yourselves:
Gear Wars
The new Pacifica comes standard with a 9-speed automatic transmission. That's three cogs up on the Honda Odyssey, Toyota Sienna and Kia Sedona, and if done right, gives the new Pacifica more flexibility and better response to different driving situations, plus better fuel economy. If done wrong, that's a whole lot of shifting. The gearbox is lifted from the Chrysler 200 sedan. Expect the competition to up their gear counts soon.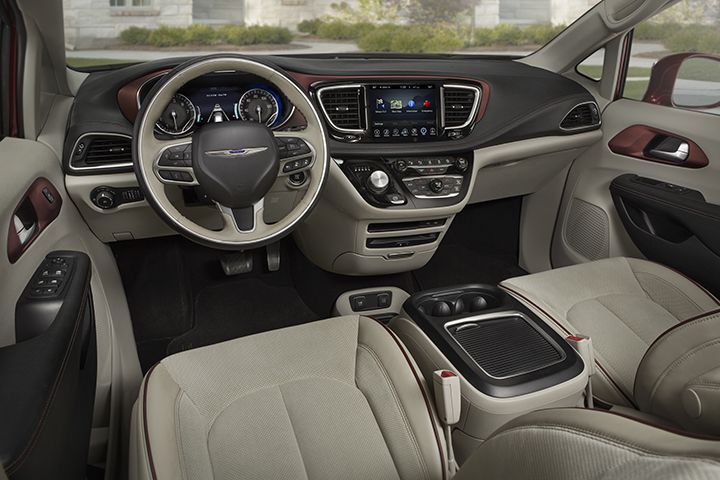 Photo by Fiat Chrysler Automobiles
Fancy Footwork
A baby in one arm and a grocery bag in the other? No problem. The 2017 Pacifica is available with a hands-free liftgate and (first-ever) hands-free sliding side doors. With the keyfob transmitter in one's purse or pocket, all a parent need do is wave a foot under the rear bumper or side doors to open or close them. Also makes a pretty impressive magic trick to impress 5-year-olds.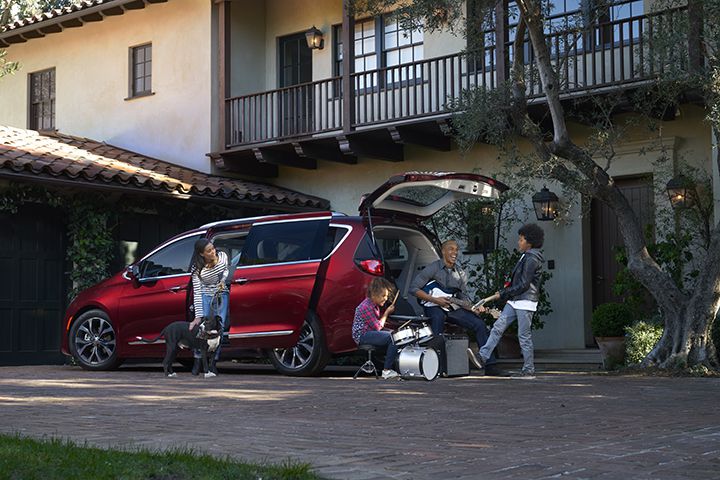 Photo by Chrysler
Minivan Planet
Since the first Dodge Caravan and Plymouth Voyager minivans of 1984, Chrysler has sold 14.3 million people-movers. If each of the 16-foot-long minivans were parked nose to tail, it would form a queue encircling Earth at the equator almost twice. That's a lot of cupholders and snack packs.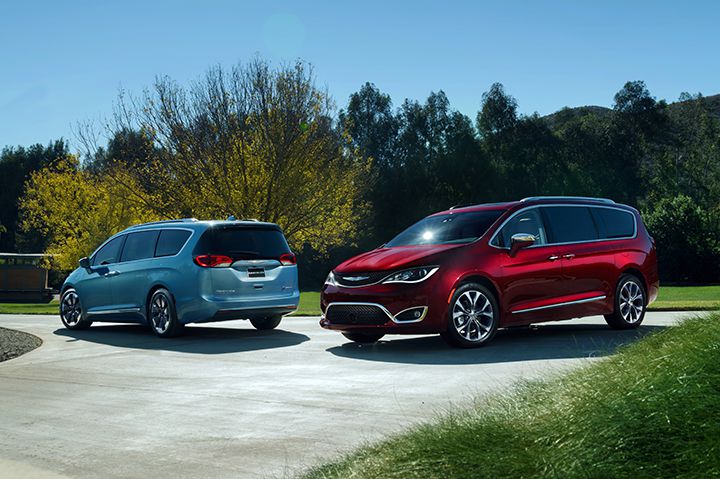 Photo by Fiat Chrysler Automobiles
Suction Please
About those snack packs, the Honda Odyssey is no longer the only minivan in the market with an onboard vacuum cleaner. The 2017 Pacifica will be available with a Stow 'n Vac by RIDGID to chase down those errant cheese puffs and Raisenets (at least we hope they are Raisinets). Dads, listen up, that's the same RIDGID Tool Company that produces those awesome man-cave calendars.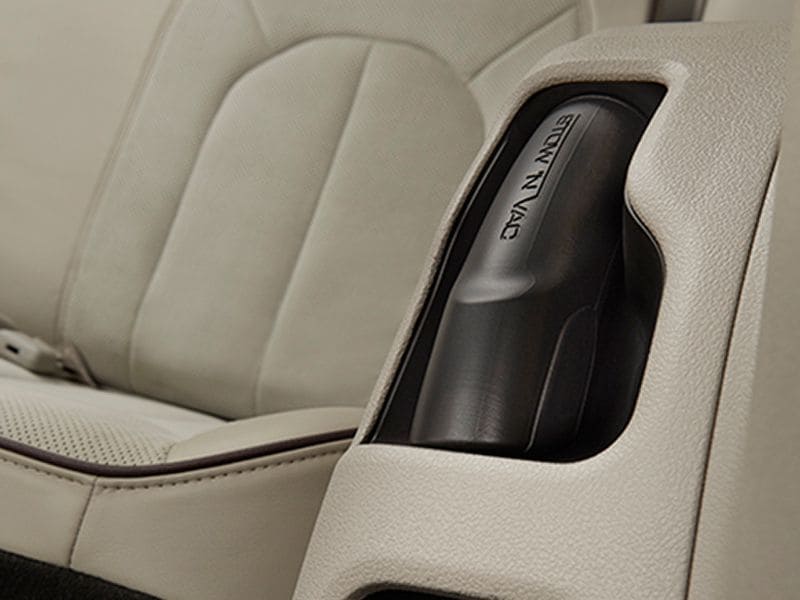 Photo by Chrysler
New Pacifica, Old Pacifica
Wait, what? The Pacifica name may sound familiar as it graced the flanks of a wagony minivan-based crossover Chrysler produced from 2004 to 2008. While nicely appointed, the Old Pacifica drove like a minivan without offering the roominess of a minivan, and it got canceled as the 2008-09 recession raged and Chrysler teetered toward bankruptcy. Great name, though (named after Chrysler's West-coast design studio or a tasty Mexican lager, take your pick), and based on what we've just seen of the New Pacifica platform, revised drivetrain, neat new features and attractive design, should experience a better fate.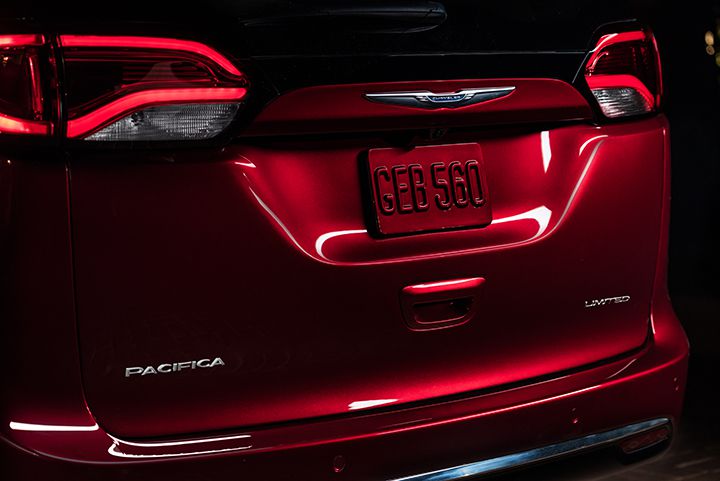 Photo by Chrysler