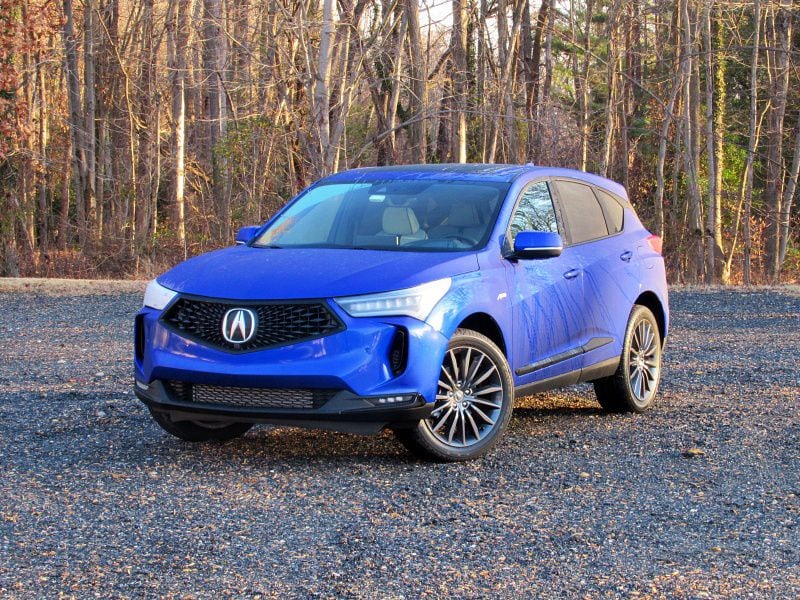 2022 Acura RDX A-Spec ・ Photo by Brady Holt
When we tested the newly updated 2022 Acura RDX, we concluded our review by describing this compact crossover as "luxury meets value." In other words, this is a premium vehicle that undercuts its competitors' price tags. 
But do you get what you pay for? For this review, we also tested the competing 2022 Audi Q5 and its SQ5 performance version. This is a popular SUV from a brand that gets to charge extra for access to its more acclaimed brand. To see whether the Audi is worth the extra money, let's explore how these two crossovers compare across eight categories. Read on to learn which crossover we picked as our overall winner, along with which one sounds like the better choice for you. 
Exterior Design
Acura styles the RDX to look sporty, which you'll see in its big stretched-pentagon grille, curved windowline, and creased bodywork. It's nothing super-daring, especially considering that Acura has been using similar designs for a while. Acura tweaked the looks for 2022, with changes that include redesigned wheels and a simplified front bumper. 
The Q5 is more conservative. Rather than being splashed with decorative details, the Q5 exhibits what many buyers will consider elegant restraint. Boxy headlights sit on either side of a mesh grille, and there's an upright roof on most models. A slightly curvy crease runs along the side of the vehicle. You can also buy the Sportback model, whose roof slopes down more toward the rear end, but overall you get to choose between the flashier Acura and the subtler Audi. We won't make the decision for you. 
Tie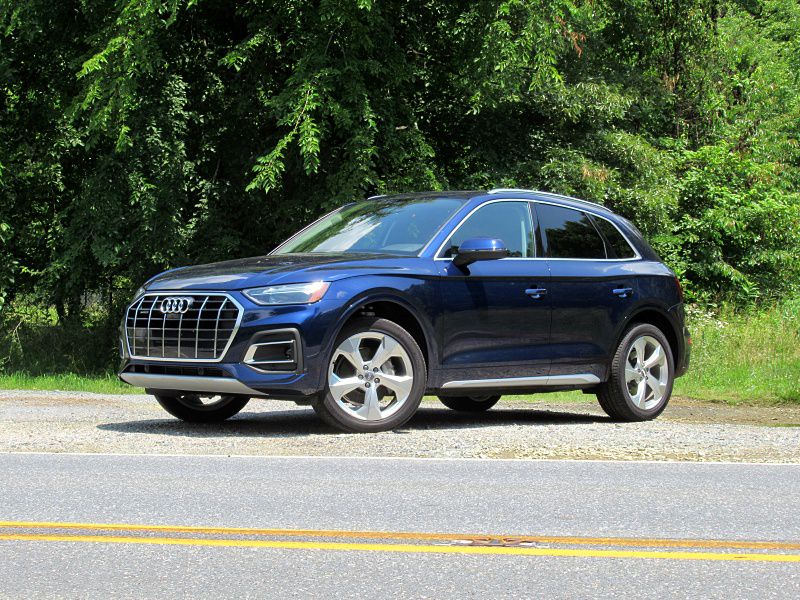 Photo by Brady Holt
Interior Design
Audi is known for dazzling interiors, and in many regards, the Q5 delivers. Moving parts operate with superb precision, many materials are first-rate, the controls are simple for a luxury car, a good-sized 10.1-inch infotainment touchscreen is standard equipment, and Audi's "Virtual Cockpit" digital display is second to none. On the other hand, Audi didn't always fill the space well in the big screen, reducing the benefit of its size. And some panel gaps are bigger than we expect from Audi, especially one on the lower dashboard near the driver's knee. 
The RDX's interior is more exuberantly styled than the Q5's. Its well-built interior adopts a sporty and tech-focused vibe more than a maximum-luxury one, focusing its unconventional design around a knob that changes the driving modes. The big issue is that Acura complicates its ergonomics with a touchpad controller, which requires more attention than the Audi's nicely executed touchscreen. Every RDX comes standard with a 10.2-inch infotainment display, but while we like the way Acura splits the screen into multiple views, the Audi's Virtual Cockpit and simpler controls give it the win.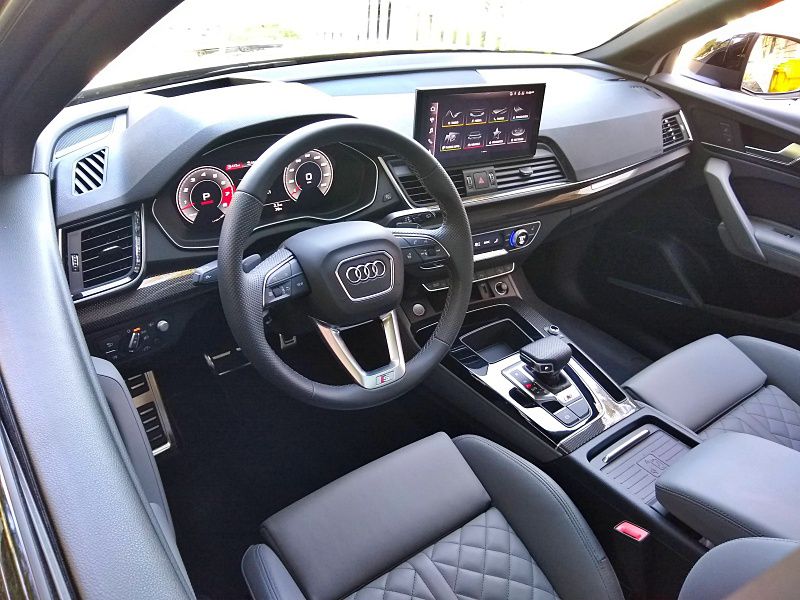 Photo by Brady Holt
Passenger Accommodations
The Q5 can fit four adults without too much squeezing. Even the Sportback's lower roof leaves enough rear headroom for most passengers. Heated genuine leather upholstery comes standard, and ventilated front seats and heated rear seats are also available. 
Still, the RDX is more impressive. The front seats are also extra-adjustable, with 12-way positioning as standard equipment and 16-way selections on upper-trim models. We preferred them to the extra-firm Audi seats, and loved being able to even tailor the width of the side bolsters. Acura's back seat is a bit roomier, too, especially if you'll squeeze in a center-rear passenger. It matches the Q5's standard front seat heaters and optional heated rear seats and ventilated front seats. And while you have to pay extra for genuine leather upholstery, Acura still provides it for less money than a base Q5.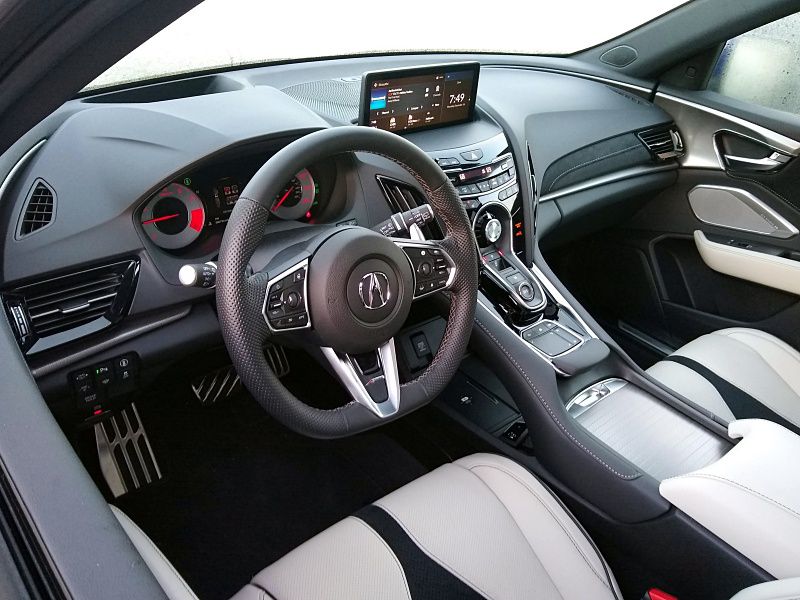 Photo by Brady Holt
Cargo and Utility
For cargo, the Q5 provides 25.8 cubic feet of space behind the rear seat and 54 cubic feet with the rear seat folded down. The lower-roofed Sportback has surprisingly similar cargo figures: 24.7 cubic feet behind the rear seat and 51.9 cubic feet with the seat folded. 
Both Q5 versions trail the RDX. It fits 29.5 cubic feet behind the rear seat and 58.9 cubic feet with the rear seat folded down. If you're going to tow a trailer, you'll love how the Q5 is rated to handle up to 4,400 pounds; the RDX manages a mere 1,500 pounds. But we expect more buyers will use the cargo hold than the trailer hitch, so we'll give Acura the overall win in this category.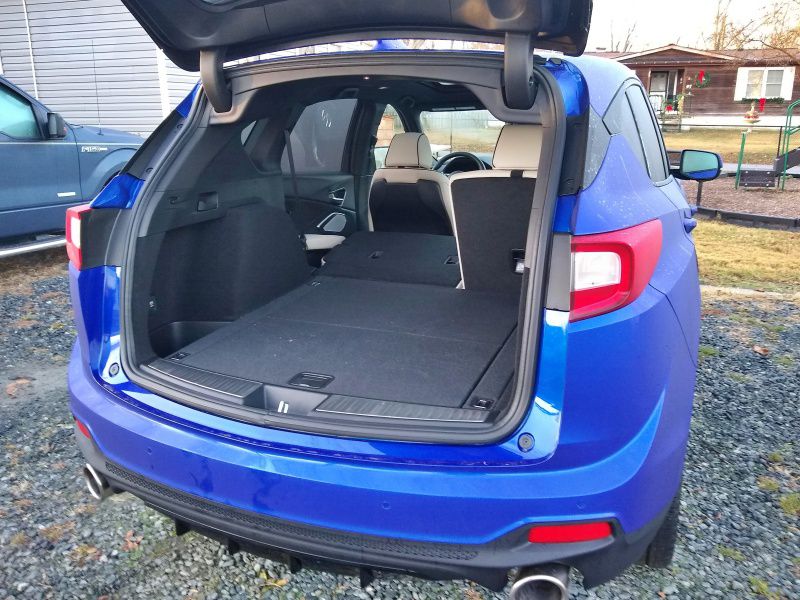 Photo by Brady Holt
Driving Impressions
If you've ever heard an SUV described as "car-like," the Q5 epitomizes that terminology. You quickly forget that you're sitting up higher as this Audi tackles corners with easy aplomb. Still, it drives like a pleasant, refined car rather than an overtly sporty one — even in the SQ5 performance model. Everything is under control, but even when you fiddle with its adjustable driving modes, the light steering provides an easygoing character rather than a thrilling one. The SQ5's bigger difference is the 349-horsepower V6 engine that replaces the standard 261-hp four-cylinder. 
The RDX isn't quite as poised as the Q5. It's comfortable and nice to drive for an SUV, sure, but we didn't feel the same connection to the road. In other words, we might mistake a Q5 for an Audi A4 sedan from behind the wheel, but there's no confusion between the RDX and the much sharper Acura TLX sedan. Every RDX has a 272-horsepower four-cylinder engine; unlike the TLX sedan or the larger Acura MDX crossover, there's no Type S performance model to challenge the SQ5. The A-Spec, like our test vehicle, is mostly an appearance package. 
Photo by Brady Holt
Fuel Economy
Every RDX has the same engine, and it's pretty economical for its class. The EPA estimates it achieves 22 mpg in the city, 28 mpg on the highway, and 24 mpg combined in its most efficient form: front-wheel drive and no A-Spec package. Either choosing all-wheel drive or the A-Spec costs about 1 mpg. Our AWD A-Spec test vehicle (rated at 21 mpg city, 26 mpg highway, and 23 mpg combined) matched the EPA estimate to average 23 mpg in mixed driving. 
The Q5 does even better. Even though it comes standard with all-wheel drive, the base four-cylinder model beats out even the front-drive RDX. It scores 23 mpg city, 28 mpg highway, and 25 mpg combined, and our test vehicle averaged a whopping 28 mpg. The plug-in hybrid can travel 23 miles on an electric charge, then returns an EPA-estimated 26 mpg once that charge is used up. The max-performance SQ5 manages 19 mpg city, 24 mpg highway, and 21 mpg combined, and we saw 23 mpg — the same mileage we got from our much less powerful RDX.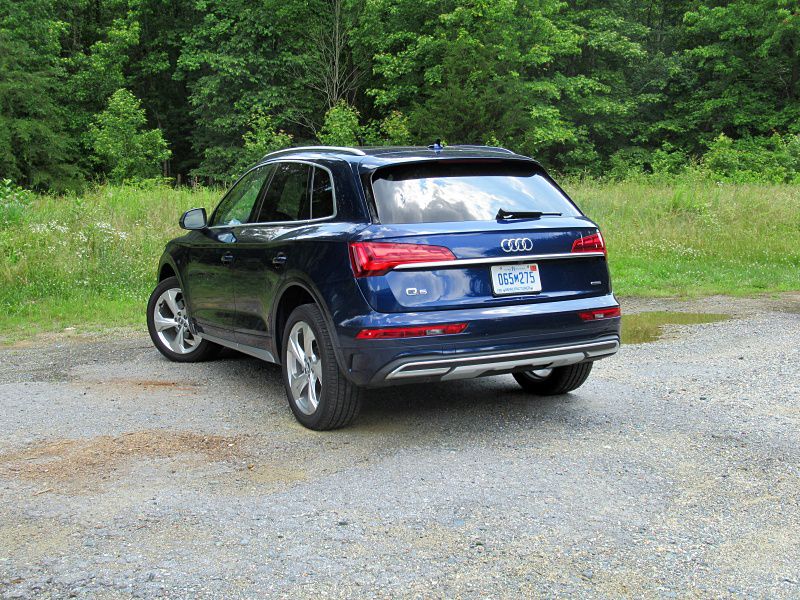 Photo by Brady Holt
Safety
The RDX earned excellent safety ratings and comes with a long list of standard safety features. It earned the highest possible designation of Top Safety Pick+ from the Insurance Institute for Highway Safety, reflecting top marks in the IIHS's battery of crash testing and other evaluations. In National Highway Traffic Safety Administration testing, the RDX earned a top five-star overall rating, though its frontal-impact protection dipped to a less-stellar four stars. 
That's enough to put the RDX behind the Q5. The Audi was an IIHS Top Safety Pick+ while also getting five out of five stars in every National Highway Traffic Safety Administration crash test. Acura does provide more standard driver-assistance features — Audi charges extra for adaptive cruise control and lane-keeping steering assistance — but the Q5 wins this round for superior crash performance.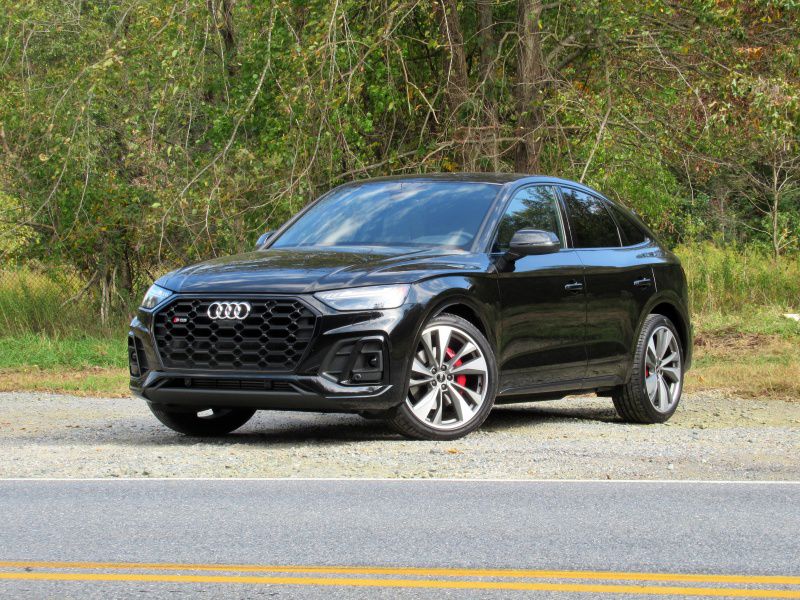 Photo by Brady Holt
Pricing and Features
The Q5 is priced from $45,600, which is high for a compact luxury crossover. Part of that expense is justified with its extra-generous standard equipment, including all-wheel drive, genuine leather upholstery, a wireless smartphone charger, and tri-zone climate controls. Those are features that cost extra on the RDX or — in the case of separate rear-seat climate settings — aren't offered at all. 
But the RDX is easily the better bargain. It's priced from just $39,300, and it brings its own extra standard features, including a panoramic sunroof, adaptive cruise control, and lane-keeping assistance. And it doesn't cost much to add the Q5's extra items to the RDX, either, minus some relatively minor Audi exclusives. That's to say nothing of the SQ5, which starts at $55,600, or the Q5 plug-in hybrid, which starts at $54,600 before a $7,500 federal tax credit.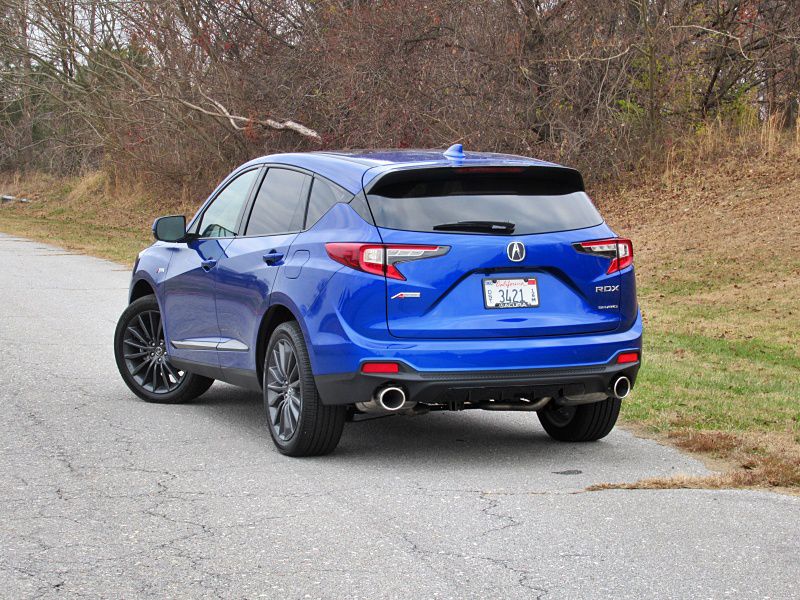 Photo by Brady Holt
Final Thoughts
We're fans of the 2022 Audi Q5. We like driving it, and we love many details of its interior — tactile, technological, and ergonomic alike. Its excellent gas mileage, outstanding safety record, and decently roomy interior round out a compelling overall package. 
But we can't overlook the value in the 2022 Acura RDX. It has more room for much less money. And while that's not how we'd choose the best luxury car, the RDX is no disappointment for its driving experience or its build quality either. We wish Acura had chosen simpler dashboard controls, and not everyone will love its interior design. And automotive connoisseurs will have no problem paying extra for the Q5's extra dose of precision, the SQ5's extra horsepower, or the Q5 hybrid's fuel savings. But overall, the RDX is a well-rounded luxury crossover at an outstanding price. We like the Audi, but it's not so dazzlingly perfect that it blinds us to the logic of picking the Acura. 
Acura RDX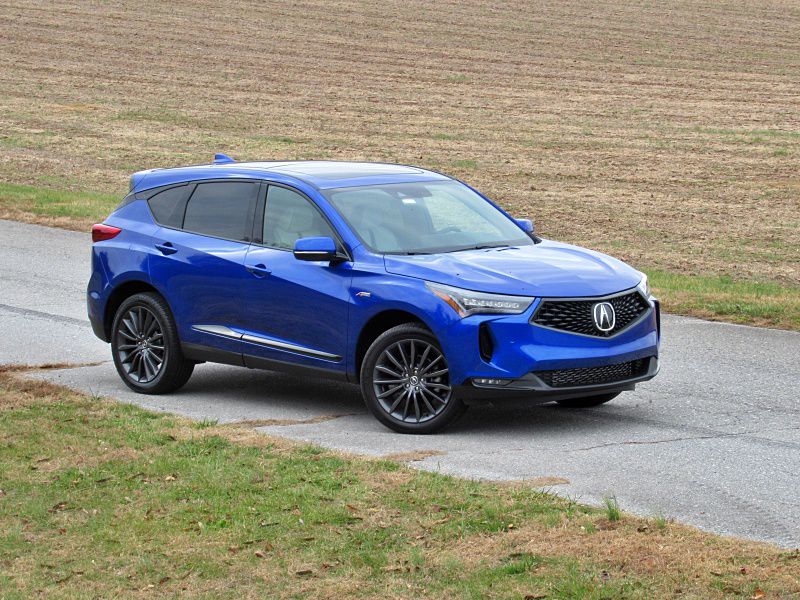 Photo by Brady Holt