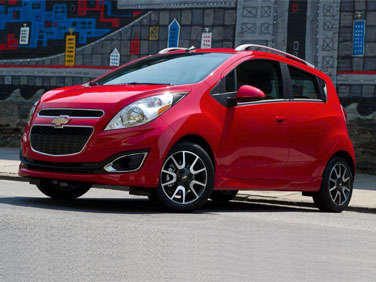 Cars as presents might seem like the exclusive province of the ultra-wealthy, but there are a number of automobiles out there that don't cost an arm and a leg to buy - cars for Christmas under $25,000 that would look nice sitting in the driveway with a big bow wrapped around them for that special person.  A wife who needs a practical pickup, a son or daughter looking for an inexpensive commuter car, or a loved one seeking a fun ride can all be served by sticking to the $25k price limit.  Think of it as a Secret Santa, only this time you don't have to shop at the dollar store - you can hit up your local car dealership instead.
Let's take a look at 10 of the best cars for Christmas under $25,000.
Best Cars for Christmas Under $25,000 - 01 - 2013 Volkswagen Beetle Convertible
The 2013 Volkswagen Beetle Convertible is the topless version of the all-new redesigned compact.  The Volkswagen Beetle Convertible is worthy of gift consideration due to the fact that it fixes many of the 'issues' associated with the previous car - especially in the styling department.  Classic without looking retro, the Beetle Convertible is now more appealing to a wider range of buyers from a looks standpoint.  It also offers three drivetrains: a base five-cylinder, a 200 horsepower, 2.0-liter turbocharged four-cylinder lifted from the VW GTI, and a 2.0-liter turbodiesel four-cylinder that delivers an astonishing 41-mpg on the highway.  This makes it the most frugal convertible on the market.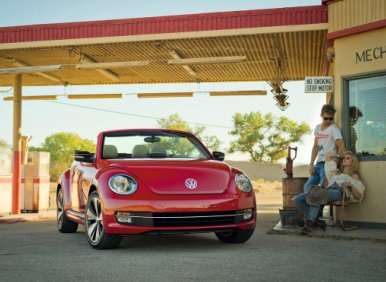 Best Cars for Christmas Under $25,000 - 02 - 2013 Fiat 500 Abarth
The 2013 FIAT 500 Abarth is worth a nod on anyone's Xmas list simply for the fact that it combines a subcompact hatchback that could conceivably fit in your stocking with a dose of performance most people don't expect in its segment.  The Fiat 500 Abarth includes racy styling (aided and abetted by a sporty sticker package and an upgraded interior) as well as a more finely-tuned suspension system.  Under the hood, the Abarth model slaps a turbocharger on the standard Fiat 500's 1.4-liter turbocharged four-cylinder, resulting in 160 horsepower corralled by a five-speed manual gearbox.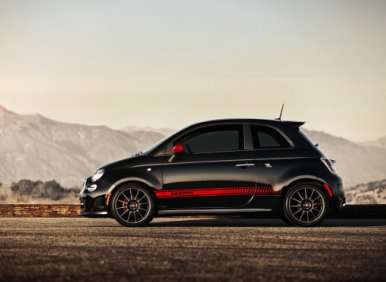 Best Cars for Christmas Under $25,000 - 03 - 2013 Chevrolet Camaro
The 2013 Chevrolet Camaro is the perfect gift for anyone enamored of the heyday of 60's muscle cars.  The base Chevrolet Camaro might not pack a V-8, but its 323 horsepower 3.6-liter V-6 engine gives it more than enough get-up-and-go to please enthusiasts while also delivering as much as 30-mpg on the highway.  A six-speed manual transmission keeps us under our $25k price ceiling, and features such as cruise control, Bluetooth connectivity, a CD player, and air conditioning are all standard with the entry-level version of the popular coupe.  The only thing you'll need to add is a burnt rubber air freshener hanging from the rearview mirror.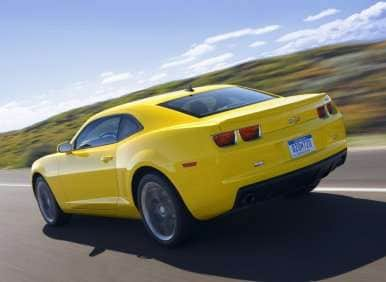 Best Cars for Christmas Under $25,000 - 04 - 2013 MINI Cooper
The 2013 MINI Cooper is a bit of British flash suitable for plunking down under the tree at Christmas this year.  The MINI Cooper is one of the most sought-after subcompact hatchbacks due to its ability to seamlessly mesh form and function.  Tiny on the outside but surprisingly roomy within, the MINI Cooper is the perfect urban runabout for that style-conscious individual on your list.  The MINI Cooper is also thrifty at the fuel pump (29-mpg city / 37-mpg highway) thanks to its 121 horsepower, 1.6-liter four-cylinder engine, and its wheels-at-each-corner design gives it above average agility on the road.  A six-speed manual transmission is standard with the Cooper, but a six-speed automatic can be added as an option.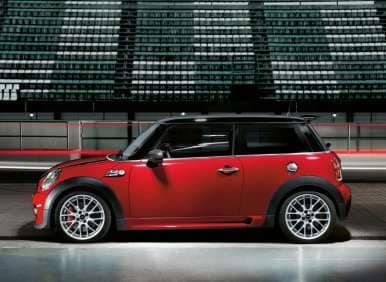 Best Cars for Christmas Under $25,000 - 05 - 2013 Honda CR-V
The 2013 Honda CR-V - not exactly the most exciting vehicle on this list, we know.  But hear us out: sometimes the most appropriate gift is the one that covers all the important day-to-day bases, and the Honda CR-V can do that with aplomb.  This compact crossover has long been one of the market's top contenders, and with a 185 horsepower, 2.4-liter four-cylinder engine, seating for five, and an available 70.9 cubic feet of total cargo space, it's easy to see why.  Fuel mileage for the SUV shows as 23-mpg city and 31-mpg highway, and all-wheel drive can be installed for those who live in areas where Christmas-time brings snow as well as gifts.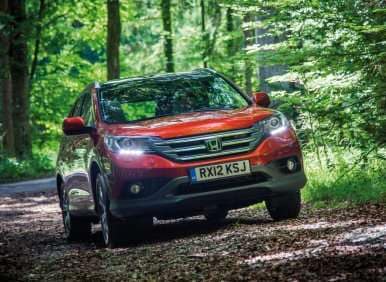 Best Cars for Christmas Under $25,000 - 06 - 2013 Jeep Wrangler
The 2013 Jeep Wrangler is a rough and rugged toy that honestly doesn't care how stormy it might get this Christmas season.  The mid-size SUV's standard four-wheel drive system, impressive ground clearance, small dimensions, and tough construction make it the ultimate snowstorm survival tool, as well as the weapon of choice for thousands of off-road driving fans across the country.  Available with both a hard top and a soft top (each of which are removable), the Jeep Wrangler is ready for anything mother nature can throw at it.  Its 3.6-liter V-6 generates 285 horsepower, and a six-speed manual transmission manages that output with great effect when out on the trail.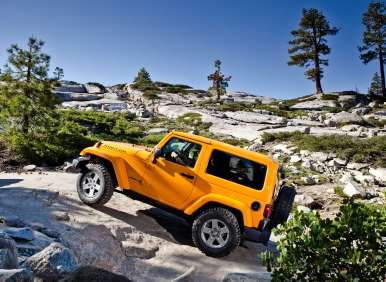 Best Cars for Christmas Under $25,000 - 07 - 2013 Scion FR-S
The 2013 Scion FR-S is one of the most celebrated new cars introduced this year, and the compact coupe is deserving of all of the attention it has received.  The Scion FR-S is lightweight and well balanced, bringing to mind the two-door Toyotas of the 80s that became cult figures in the world of compact performance.  In addition to a supple chassis and slick styling the FR-S offers 200 horsepower from a high-strung four-cylinder engine that begs to be flogged around the track as the revs race towards the redline.  A six-speed manual transmission keeps the car just under the $25k limit, and represents the best way to enjoy the automobile.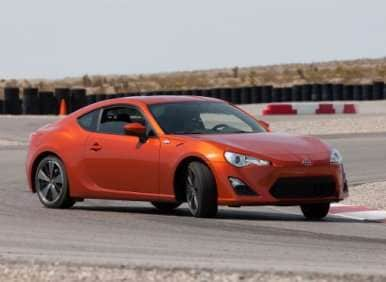 Best Cars for Christmas Under $25,000 - 08 - 2013 Kia Soul
The 2013 Kia Soul is funky, fresh, and family-friendly.  The Kia Soul offers compact crossover practicality that belies its small size, as its right-angle-heavy design makes for a veritable vault of usable cargo space inside with the second row of accommodations folded forward (53 cubic feet on total).  The Soul can be equipped with either a 1.6-liter four-cylinder (128 horsepower) or a 2.0-liter four-cylinder that pushes engine output to 164 horses.  Six-speed manual and automatic transmissions are available, and the smaller motor's fuel mileage rating of 25-mpg city and 30-mpg highway makes it a great value from a running costs perspective.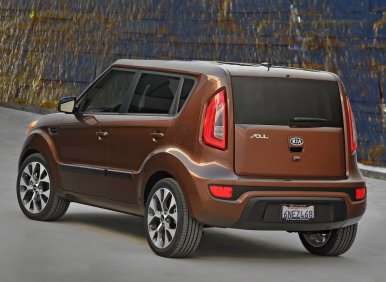 Best Cars for Christmas Under $25,000 - 09 - 2013 Toyota Tacoma
The 2013 Toyota Tacoma proves that you can stay under $25k and still get the job done.  The Toyota Tacoma is a mid-size pickup truck that can be had in regular, Access, and Double cab trims, with the latter two offering additional seating behind the front row for up to three more passengers.  The Tacoma features the choice between four and six-cylinder power, and the 4.0-liter V-6 is good for a healthy 236 horsepower and 266 lb-ft of torque.  Transmission choices for the pickup include five and six-speed manuals and four and five-speed automatics, and four-wheel drive can be ordered with the truck to give it a traction advantage both on and off the road.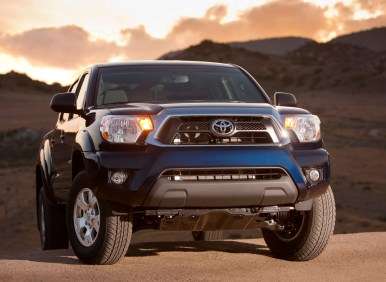 Best Cars for Christmas Under $25,000 - 10 - 2013 Chevrolet Spark
The 2013 Chevrolet Spark is another pint-size stocking stuffer, Chevrolet's newest subcompact hatchback, and one of the most affordable automobiles on this list.  The Chevrolet Spark is aimed at drivers who need basic transportation but it can also be had with GM's Intellilink infotainment and communication system, which does an excellent job of managing mobile phones and media players.  Inside, the Spark provides seating for five adults in a pinch and it can additionally haul up to 31.2 cubic feet of gear with the back row folded forward.  Motivation is provided by an 84 horsepower, 1.2-liter four-cylinder engine that can be paired with either a five-speed manual or a four-speed automatic transmission.  Fuel mileage for the tiny hatch is listed at 32-mpg around town and 38-mpg on the highway.