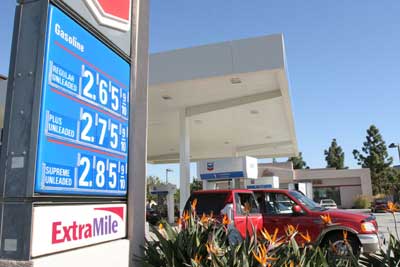 Vehicle owners, industry experts and environmentalists have long complained that the tests to determine fuel economy are flawed and that the numbers that appear on window stickers are mildly—and wildly—inaccurate. Haven't you always been suspicious of your Uncle Frank's bragging that his Crown Victoria gets 20 miles per gallon? Especially when you know he's got a lead foot and drives around with 100 pounds of sand bags in the trunk for "traction." As auto journalists here at Autobytel, we're often left scratching our heads when our testing reveals a five to 10 mile per gallon difference between a vehicle's official mpg figures and what we actually got on the road. Ironically, our information comes from the car's trip computer.
What's the Problem?
The problem isn't that auto manufacturers are lying to us, but rather that the Environmental Protection Agency, which determines mpg ratings, was using flawed testing methods. Since the 1970s, when fuel economy estimates were introduced, the EPA has determined the figures by using two laboratory tests: one for city and one for highway driving. Both were performed at an ideal 75 degrees Fahrenheit with a top speed of 60 miles per hour, and never with accessories such as air conditioning or other equipment in operation. Those of us who have steamed along the interstate at 75 mph on a 90-degree August day with the windows down and the stereo and the air cranked will recognize the flaws inherent in this approach.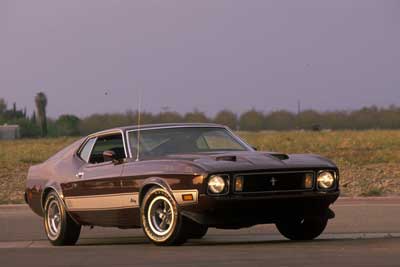 Big Changes
Now big changes have been made. Starting with all 2008 automobiles, the EPA will use new testing methods that include high-speed, fast acceleration driving, the use of air conditioning, and cold weather operation at 20 degrees Fahrenheit. Using data from real-life driving studies, the Agency will also figure road grade, wind, tire pressure, load and the effects of different fuel properties into the mix to achieve mpg figures that much more accurately reflect real-world driving conditions. "It's better info," says EPA spokesman John Millett, adding that while the new mpg figures will be much more accurate, "it's up to the consumer to decide the impact on their car-buying decisions." Ideally, we'll all choose more fuel-efficient, less polluting vehicles.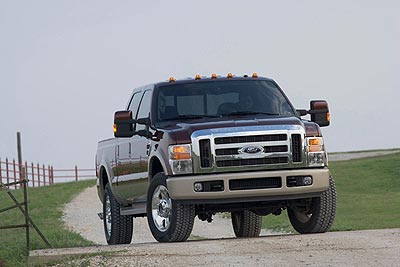 What's the Big Deal?
The EPA estimates that city mpg figures will decrease 12 percent on average, but could drop as much as 30 percent for some vehicles. Highway ratings will also drop about 8 percent on average and up to 25 percent. That's substantial. The agency expects that gasoline/electric hybrids will suffer the greatest decreases because, due to their often smaller engines, batteries and electronics, they're most sensitive to cold weather and air conditioning use. For example, explains Millett, drag from a bike rack or the power draw from air conditioning "has a substantial effect on a 1.5-liter engine, but only a nominal effect on a 4.0L." Even so, if the Toyota Prius' city mpg rating falls from 60 to 45, that still ain't bad.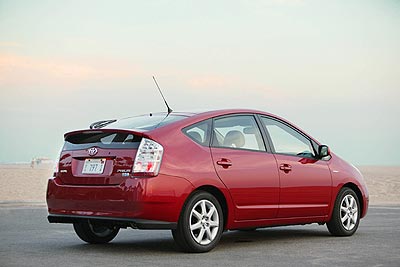 Big Trucks Don't Escape New Regs
Also affected by the changes are large suvs, pickup trucks and vans with a gross vehicle weight rating up to 10,000 pounds. Starting with the 2011 model year, all medium duty passenger vehicles that fall into this category will be required to post fuel economy labels on their window stickers. The previous cut-off was 8,500 lbs. "It will help cut fuel costs for businesses," says Millett, assuming that most vehicles in this class are bought for commercial use. "They'll be able to estimate their annual gas bills before they buy a car." With the new info, some business owners may be motivated look at alternative fuel vehicles, like ultra-clean diesels. "That's a win-win for the environment and the consumer," says Millett.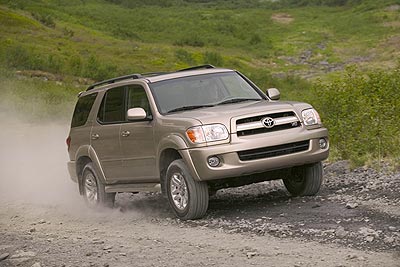 Which Mainstream Vehicles Will Be Impacted Most By the New Ratings?
Hybrids and large SUVs, pickups and vans over 8,500 lbs., some of which are listed below, will likely be most affected by the new EPA's new mpg ratings: Chevrolet Suburban Dodge Ram pickups* Ford Escape Hybrid Ford F-250/350 pickups* GMC Sierra pickups* GMC Yukon XL* Honda Civic Hybrid Hummer H2 Lexus GS45h Lexus RX400h Mercury Mariner Hybrid Saturn VUE Green Line Hybrid Lincoln Navigator L Toyota Camry Hybrid Toyota Highlander Hybrid Toyota Prius *Depending on equipment (cab size, 4X4, dual axle, etc.) certain models may be more than 8,500 lbs.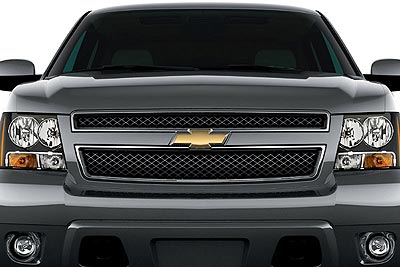 New Sticker Design
A third component of the EPA's new approach is the redesign of the fuel economy window sticker that will appear starting with the 2008 model year. It includes estimated annual fuel costs, calculated using a specific number of miles and gas price (e.g. $2,100 based on 15,000 miles at $2.80 per gallon). The new label also displays a combined city/highway mpg for the vehicle and shows where it falls on a bar scale of vehicles in its class. The redesigned sticker also makes some information more pronounced, such as the range the vehicle may fluctuate from its mpg ratings. Now those ranges are specific to every vehicle instead of simply based on estimates of similar vehicles.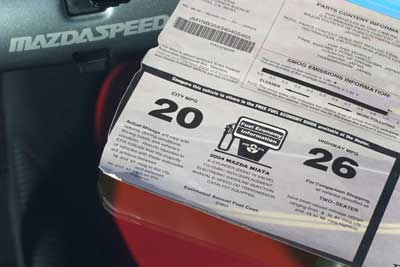 Why Change Now?
The drive to change the way vehicles are tested for fuel economy was lead by the environmental organization Bluewater Network, which petitioned the EPA in June 2002. It called for the Agency to revise its testing methods so they more accurately reflect real-world driving conditions. "This proposal will allow better informed consumers to buy cars that decrease greenhouse gas pollution, reduce U.S. dependence on foreign oil and save them money," said Danielle Fugere, global warming director for Bluewater Network. "We think more accurate values will pull these buyers toward higher mileage vehicles." Consumers have been misled for too long about fuel consumption, Fugere added, and have paid substantially more for gas than they expected when they bought their cars.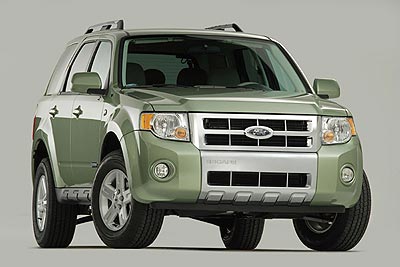 Finally, Your Pants Fit
We couldn't be happier about the EPA's new fuel economy testing methods. It's time suspect mileage claims are exposed and consumers have accurate data to make critical car-buying choices. The old ratings made buying a car like buying pants labeled a size bigger than they actually are: You bought them because the label matched your needs, but somehow they made you look fat. The only thing we don't like about the new rating methods is that we'll have to work that much harder to justify the 400-horsepower V8 we really want. Sometimes, we feel there's more to life than the right fit.
Photos Courtesy of the automakers