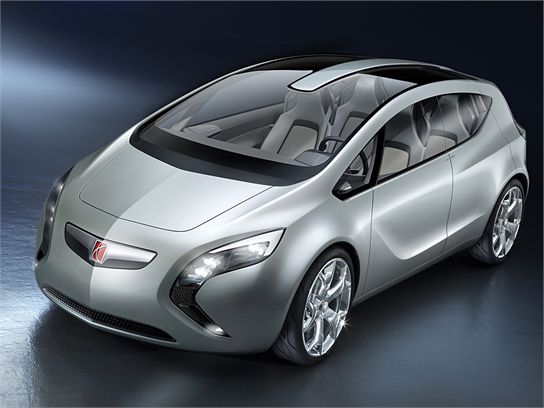 For such a small number of cars, hybrids have had a big impact on the world. That's especially true when you peek at what's coming: Hybrids aren't just for commuters anymore, but for everyone, including those who drive big SUVs or pickup trucks. If you're interested in a hybrid, or just want to see what's next, you've come to the right place – even if you're shopping for a sports car. Starting now and heading into the future, we're getting more hybrids and more realistic hydrogen fuel cell development. Honda's FCX Clarity, for example, is actually being leased to select motorists in Southern California. We start with the most recently debuted vehicles.  
By Staff Photo credit: Staff, Automakers
Page 2
This is shaping up to be the year that BMW shows off its green side. We've seen several hybrid and/or diesel concepts from the company, starting in Detroit, and in Geneva the company has unveiled yet another: The Vision EfficientDynamics Concept. This particular X5 is powered by a new mild hybrid system with a gearbox-mounted electric motor and 2.0-liter diesel engine at its core, promising to serve up 36 mpg without sacrificing BMW's driving goodness.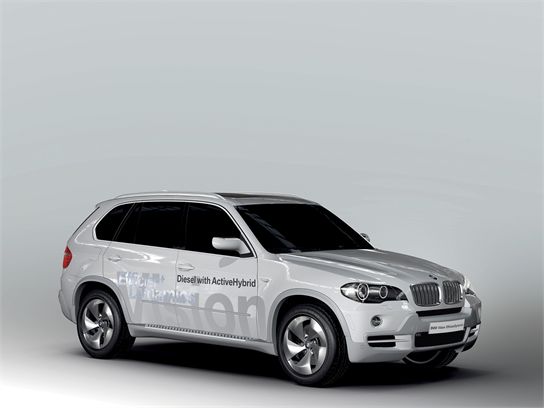 Page 3
The sports car is dead. Long live the sports car. With cries from every corner that the newly enacted government fuel economy standards spell the end of performance cars, it would be easy to sink into a resigned-to-our-fate stupor. Leave that for those who believe the sky is falling, because we're here to tell you about a sports car that runs on any combination of three fuels, gasoline, bioethanol and methanol. Lotus, whose sports car cred is unquestionable, has taken its two-seat coupe, the Exige, and set it up to burn a trio of combustibles.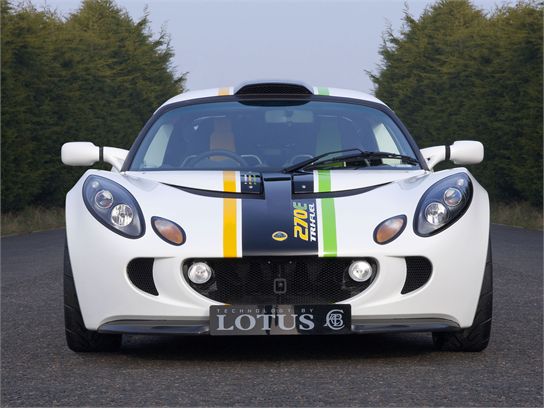 Page 4
Blue is the new green, at least if you're Mercedes-Benz. All of its environmentally friendly technology seems to have a blue theme, from Bluetec diesels to the new BlueEFFICENCY engine lineup that Mercedes-Benz debuted in its small C-Class cars in Geneva. Designed to reduce fuel consumption without sacrificing performance, Mercedes claims up to a 12 percent increase in efficiency over the non-BlueEFFICIENCY versions.
Page 5
There are two important things to know about the Saab 9-X BioHybrid concept that was shown at the 2008 Geneva Auto Show. First, you will see a production version of this car in the near future. It will be called the 9-1, compete with the Volvo C30, and here's hoping the rearmost pillars are a bit smaller. Second, the Hybrid part of the equation is GM's next-generation mild hybrid, which will make its way into the company's non Dual-Mode hybrids in the next couple of years.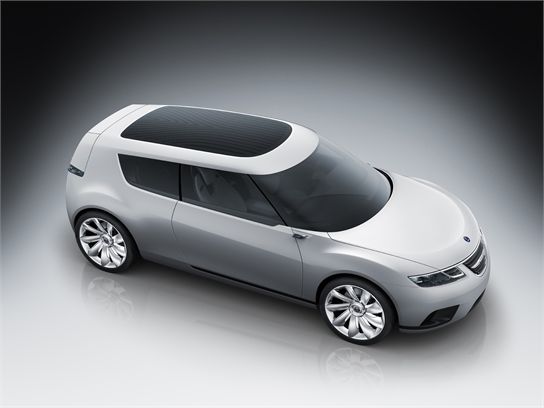 Page 6
As goes Chevrolet's full-sized pickups, so go GMC's. When Chevy introduced the Silverado hybrid in Los Angeles last year, we set our stopwatches for when the GMC Sierra version would show up. Well, the timer just went off, as GM's truck-only division pulled the wraps off its own hybrid pickup truck. Due to go on sale in the last quarter of 2008 as a 2009 model truck, it promises 40 percent better city fuel economy, 25 percent better overall, but without a serious compromise on towing or hauling capacity.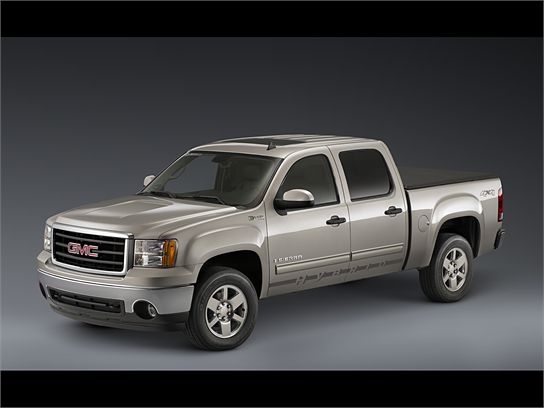 Page 7
The Provoq is one of the most production-ready concepts we've seen, and with all the rumors of a BRX small crossover, we're guessing that this is a close preview of that vehicle. Whether it winds up with an E-Flex drivetrain right off the bat is debatable, and unlikely, but the possibility still exists.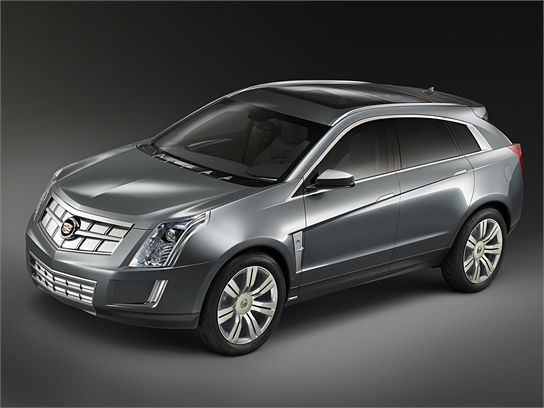 Page 8
Chrysler is anxious to remind us all that it knows the game has changed from big honkin' Hemis to environmentally-friendly fare. Thus, the Chrysler ecoVoyager Concept. This four-door car is what Chrysler calls a "one box" design, with a continuous flow from nose to tail. But the big news isn't just styling, but the powertrain. Using a lithium-ion battery pack – the kind all the cool kids use these days – and a hydrogen fuel cell, the ecoVoyager promises 300 mile range with only water vapor emissions.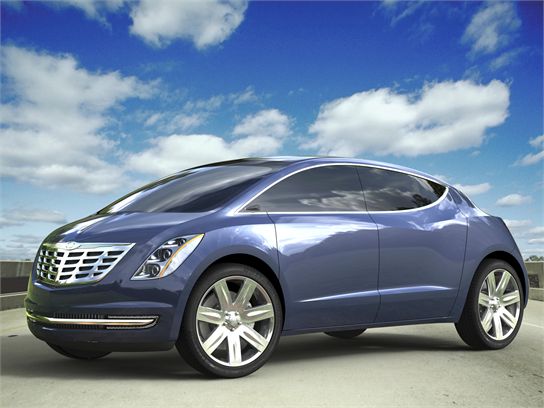 Page 9
Chrysler's performance division has cooked up a 2+2 sport wagon with electric-only propulsion with a lithium-ion battery pack. Range: at least 250 miles. Dodge says the ZEO is built for driving enthusiasts and points out that "unlike other such vehicles" [Tesla Roadster], the ZEO has four doors, one for each passenger. Dodge says the ZEO will go from 0-60 in less than 6 seconds, which is HEMI territory.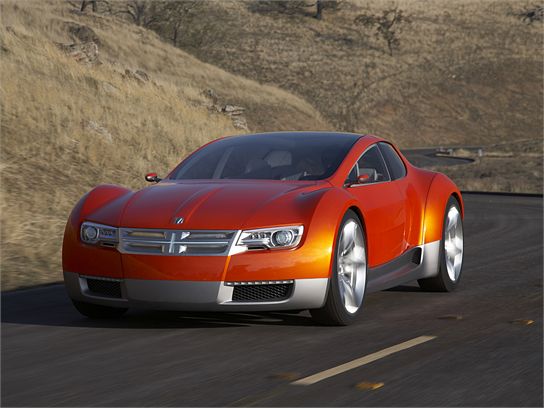 Page 10
Just this morning we attended a press conference held by a well-known Italian luxury car company, one that sells fewer than 10,000 cars annually. Maybe they haven't heard about Fisker Automotive, and in particular, the 2010 Fisker Karma plug-in hybrid. Despite a projected annual production run of approximately 15,000 units, the Karma comes much closer to the true definition of exclusive thanks the plug-in's first-to-market status, relatively affordable $80,000 base price, lithium ion battery technology, full-electric range of 50 miles, and a gas/electric fuel economy rating of 100 mpg.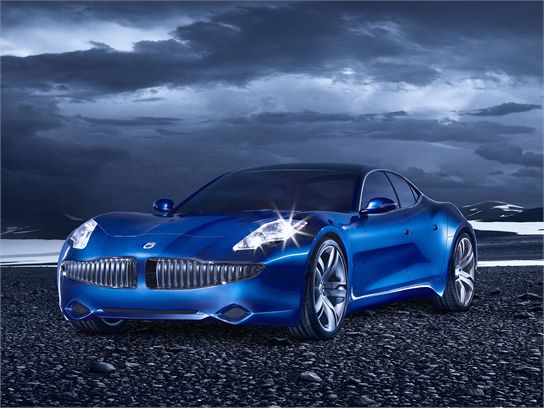 Page 11
Like the Wrangler, but want something with a little more sport? Then check out the Renegade. A resurrected name, but no, this isn't just an option package for the current Wrangler. Instead, this Renegade Concept is a compact "B-segment" two seater with a cut-down speedster-style windshield, roll bar, a hose-out interior and eco-friendly Bluetec diesel-hybrid engine.