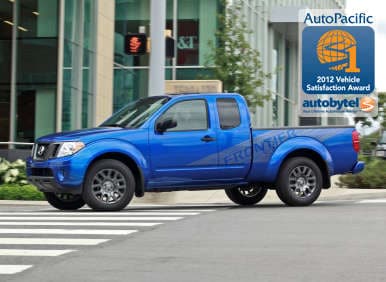 As always, this year's AutoPacific Vehicle Satisfaction Awards (VSAs) are derived only from feedback by actual owners, not based on the subjective opinions of journalists. Further, the VSAs also distinguish themselves by looking at the big picture and taking into account all factors of the vehicle-ownership experience that contribute to satisfaction.
That's the case even when the big picture involves compact pickups, which are enjoying an unsurprising sales rebound this year—no doubt due in part to high fuel prices. In fact, the highest-rated compact pickup in the 2012 VSAs—the Nissan Frontier—has leveraged its highly versatile capabilities to achieve a sales jump of more than 27.3 percent through the first four months of the year.
(Note: This year's VSAs gathered input from approximately 75,000 new-vehicle owners who evaluated their cars and trucks across 48 separate measures of satisfaction.)
Top-Rated Compact Pickup Truck: 2012 Nissan Frontier
The Nissan Frontier is known for its combination of "premium hardware, extraordinary power and off-road athleticism"—per the automaker—and it lives up to that reputation with some surprisingly robust capabilities. For example, leveraging a 261-hp 4.0-liter V6, the Frontier can pull up to 6,500 lbs. and deliver a payload of more than 1,500 lbs., both best-in-class numbers. (The Frontier's standard, more efficient engine choice is a 2.5-liter I4 that delivers 152 hp, 171 lb.-ft. of torque and up to 23 mpg on the highway.)
AutoPacific's top-rated compact pickup knows how to have fun, too, with a PRO-4X Frontier model that's been kitted out with specially tuned Bilstein off-road shocks, underbody skid plates to protect vital organs like the oil pan and fuel tank, and, teamed with a highly capable four-wheel-drive setup, and an electronic rear differential locker.
And, new for 2012, Nissan has introduced a fresh Sport Appearance package that dials up the style levels with 18-inch aluminum-alloy wheels, a Dark Hyper Silver grille, body-color bumpers, sport seat trim, fog lights, white-faced instrument gauges, a Bluetooth Hands Free Phone System, and a "Frontier" sport graphic on its flank.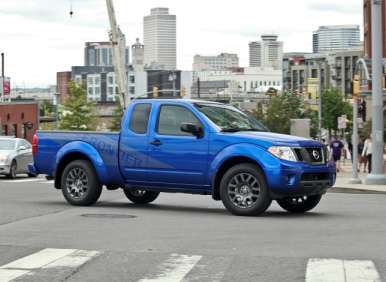 Top-Rated Compact Pickup Truck Winner: 2012 Nissan Frontier Competitors
On the other hand, it's worth pointing out to consumers that four of the current body-on-frame compact pickups were rated within just a few points of each other, and all supply their own unique advantages. The No. 2 entry on the list of best-rated compact pickups, the GMC Canyon, showcases a V8 engine (unavailable on the imports) that makes 300 hp and 320 lb-ft. of torque; the third-place Suzuki Equator is built on the very same platform as this year's best-rated compact pickup itself; and the Toyota Tacoma gets a new model as well: The limited-edition Tacoma TRD T|X Baja Series that builds on the success of previously launched T|X Tacoma models, and supplies serious off-road capabilities and style, with savings of more than $650 (subject to change).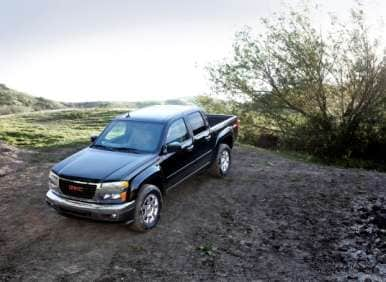 How the Compact Pickup Truck Segment Ranks
     1 Nissan Frontier 605 2 GMC Canyon 602 3 Suzuki Equator 601 3 Toyota Tacoma 601 5 Chevrolet Colorado 576