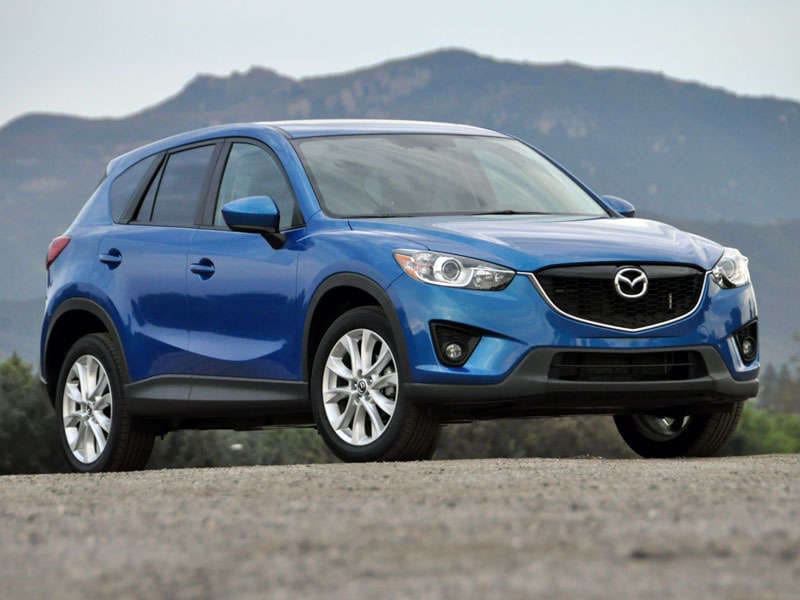 Despite the rise in fuel costs, people still need and desire the versatility of sport utility vehicles. Kids must be ferried to school and football practice, the dogs continue to require occasional trips to the veterinarian, and weekly trips to Costco remain a necessity. Minivans, though extremely useful, lack the style of most SUVs, and sedans, while typically more fuel efficient, have yet to replicate the commanding view of the road found in an SUV.
Hybrid powertrains, available in sedans and small cars for the past several years, are now widely available in SUVs. Ford was the first to introduce such a vehicle to the market, the Ford Escape Hybrid, but others were close behind and closed the gap. While hybrid alternatives offer a substantial jump in fuel economy, they also require a commensurate jump in price to cover the expense of developing this technology. That's something to consider when evaluating overall ownership costs, although buying a used vehicle a year or two old will help offset the depreciation.
In addition to hybrids, there are other thrifty SUVs on the market that help to offset the price of gas, but as with everything, there are concessions to be made. The most economical vehicles tend to be small or midsize, either front- or two-wheel-drive (rather than all- or four-wheel-drive), and feature a smaller engine (less horsepower, four cylinders instead of six). As the list of standard and optional equipment increases, fuel mileage conversely decreases.
Using the most current EPA data, we compiled a list of the most fuel-efficient SUVs, while also considering base sticker price and cargo capacity. For comparison, fuel mileage for all- or four-wheel-drive is provided (where applicable). These ratings are estimates only. If your right foot is made of lead or you let your car idle for fun, start deducting.
10) 2014 Mitsubishi Outlander
For 2014, Mitsubishi gave the Outlander a full redesign, so any used examples on the market are still pretty modern. The 2014 Outlander seats seven passengers, thanks to its coveted third row of seating, making this used suv a great option for families. The Outlander's 2.4-liter four-cylinder engine puts out 166 horsepower and yields fuel economy ratings of 25 mpg in city driving and 31 mpg on the highway. When new, the 2014 Outlander had a low cost of entry compared to many of its competitors, so it may be an especially good starting point for efficiency-minded shoppers on a budget.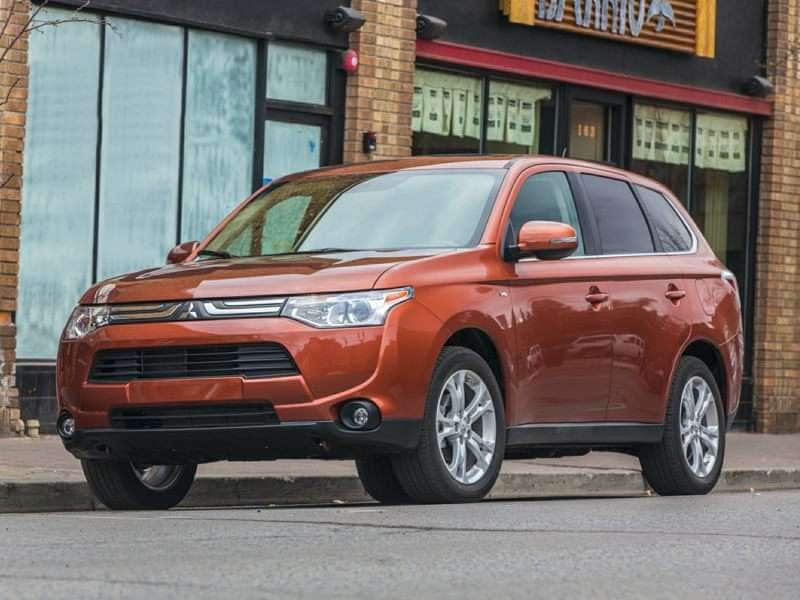 9) 2014 Mercedes-Benz GLK Diesel
Turbodiesel engines are known for a couple of things: great fuel economy, and an impressive torque output that makes the driving experience a lot more interesting, even from an engine with a relatively low horsepower output. The 2014 Mercedes-Benz GLK Diesel is a midsize luxury suv that gets good fuel economy despite its bulk and heft. The turbodiesel drivetrain yields 200 horsepower from its 2.1-liter twin-turbocharged four-cylinder, and 369 lb-ft of torque makes it feel much sportier than it actually is. The 2014 GLK Diesel also gets 24 mpg city and 33 mpg highway.
8) 2014 Buick Encore
Under the hood of the 2014 Buick Encore is a 1.4-liter turbocharged four-cylinder that provides 138 horsepower, which is adequate for the vehicle's needs. However, that sacrifice helps the Encore earn EPA ratings of 25 mpg in stop-and-go traffic, and 33 mpg at highway speeds. Used SUV shoppers who are drawn to the Encore based on its fuel economy will also be rewarded with the vehicle's upscale finishes and great safety scores, making the 2014 Encore a solid choice for family travel.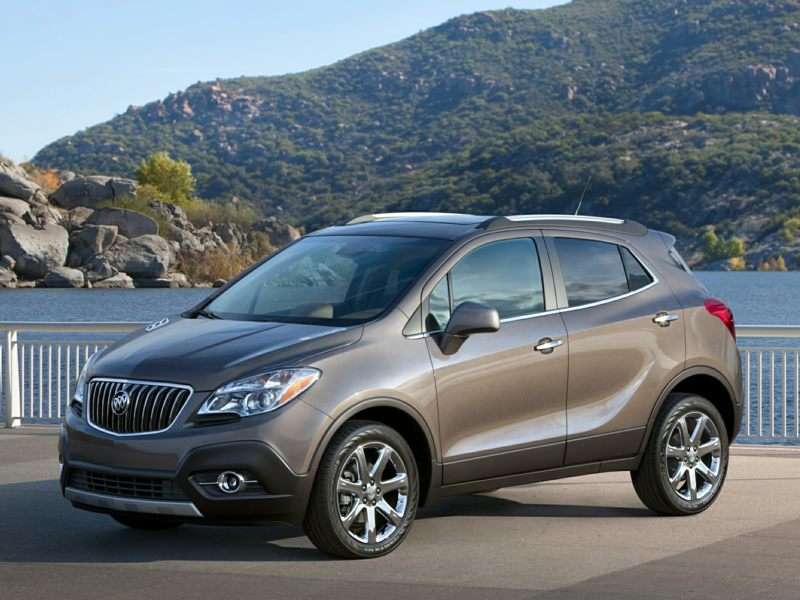 7) 2014 Nissan Rogue
Nissan fully redesigned the Rogue for the 2014 model year, so even a used version should feel fresh and upbeat. In addition to excellent fuel economy, buyers also get a comfortable cabin trimmed in high quality materials, a spacious interior with plenty of cargo storage, and an optional third row of seating. The Rogue's fuel economy ratings, 26 mpg city and 33 mpg highway, are thanks to the vehicle's 170-horsepower, 2.5-liter four-cylinder engine, which is matched to an efficient continuously variable transmission.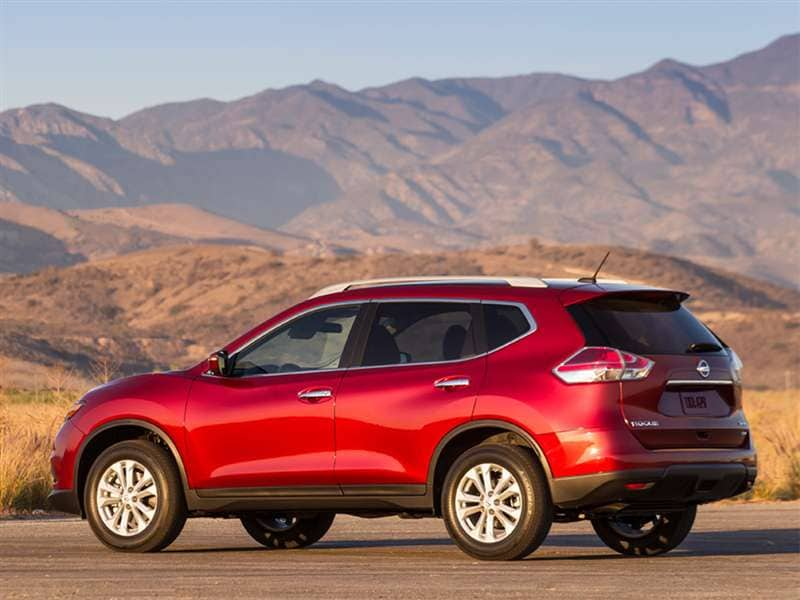 Photo by Nissan
6) 2014 Mazda CX-5
In addition to its solid fuel mileage ratings, the 2014 Mazda CX-5 is a great all-around option for a crossover. This family-friendly offering is attractive, featuring the same sporty styling found throughout the rest of the brand's lineup, and it also boasts a comfortable interior and lots of equipment. The 155 horsepower from its 2.0-liter four-cylinder is fine at steady speeds but leaves a little bit to be desired when accelerating. However, the 2014 CX-5's fuel mileage of 26 mpg in the city and 35 mpg highway is worth the tradeoff for many buyers.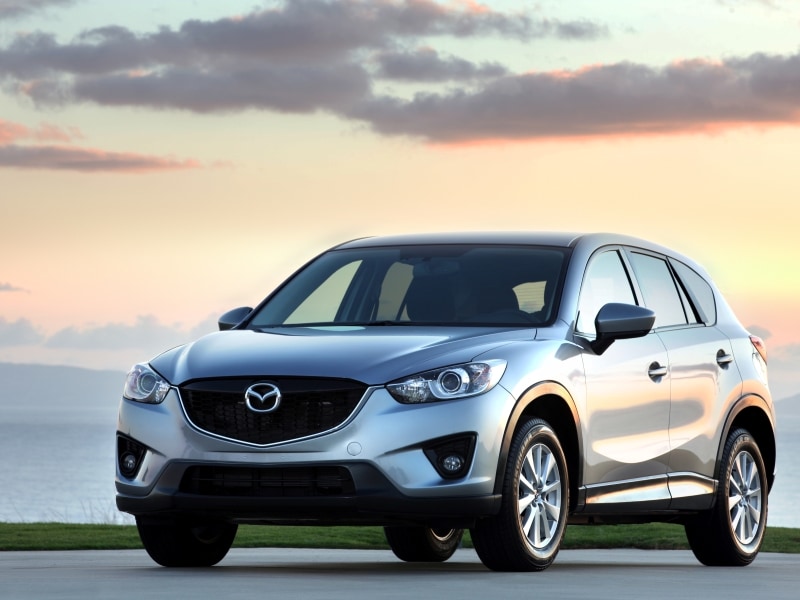 5) 2014 Toyota Highlander Hybrid
The 2014 Toyota Highlander Hybrid is classified as a midsize SUV, even though its cavernous interior, with plenty of passenger seating and ample cargo space, makes it seem a whole lot larger. Still, the Highlander Hybrid delivers great fuel economy, thanks to its 3.5-liter V-6 that's supplemented by an electric motor. This combination yields 231 horsepower, which is enough to get the Highlander Hybrid moving smoothly, and yet is efficient enough to return EPA fuel economy ratings of 27 mpg city and 32 mpg highway.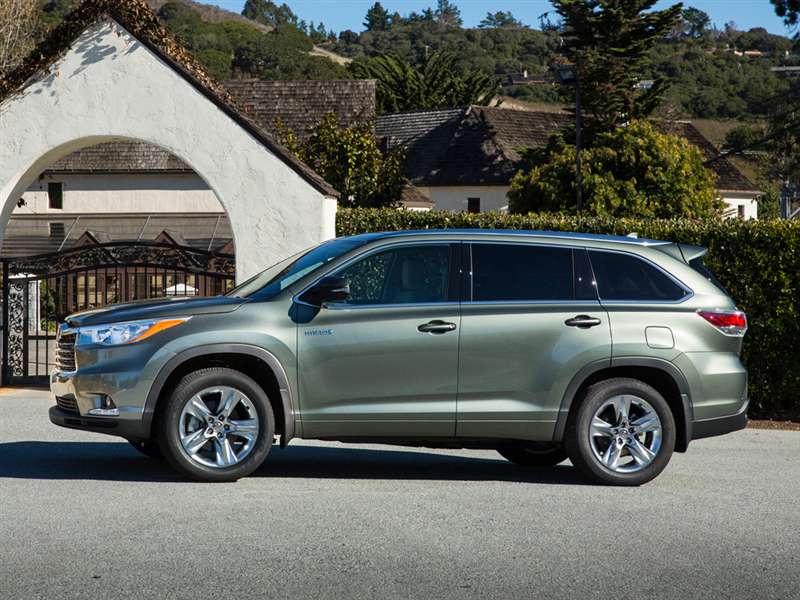 4) 2014 Nissan Juke
Nissan's stylish and athletic Juke might not look particularly efficient or aerodynamic, but it ranks highly amongst the most fuel efficient sport utility vehicles thanks to its turbocharged 1.6-liter four-cylinder engine. A continuously variable transmission is standard, and a six-speed manual is optional. This modest combination produces 188 horsepower, enough to provide the Juke with ample get-up-and-go without the excess that results in wasted fuel. The 2014 Juke is capable of getting fuel economy of 27 mpg city and 32 mpg highway, while providing a comfortable ride with plenty of modern amenities and features.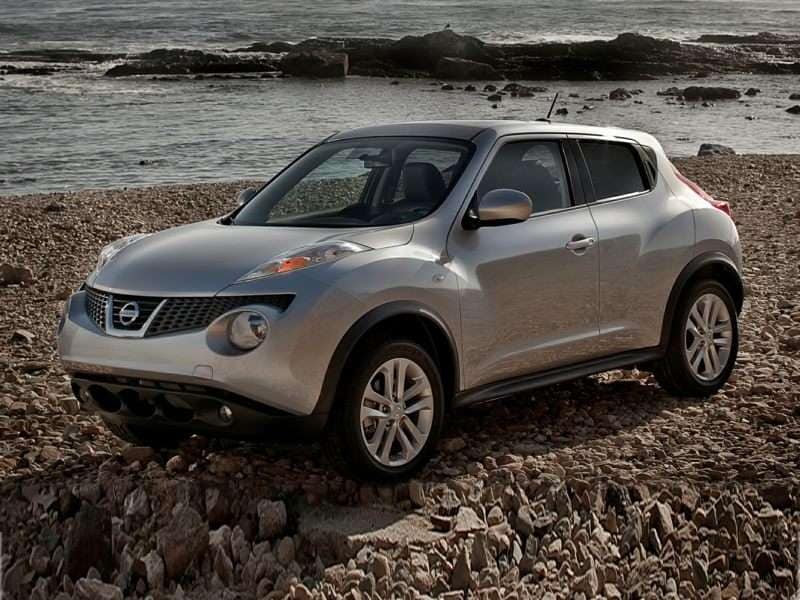 3) 2014 Lexus RX Hybrid
The hybrid-specific version of this Lexus midsize SUV impresses with its good fuel economy, ample power, and luxury features consistent with the rest of the brand's offerings. Lexus has simplified things a bit, by offering the RX Hybrid in only one trim level, but option packages can help customize the vehicle. At the heart is a 3.5-liter V-6 engine paired to two electric motors, for a combined output of 295 horsepower. The 2014 Lexus RX Hybrid achieves fuel economy of 32 mpg city and 28 mpg highway, not quite as good as some smaller vehicles on the list, but great considering its numerous amenities.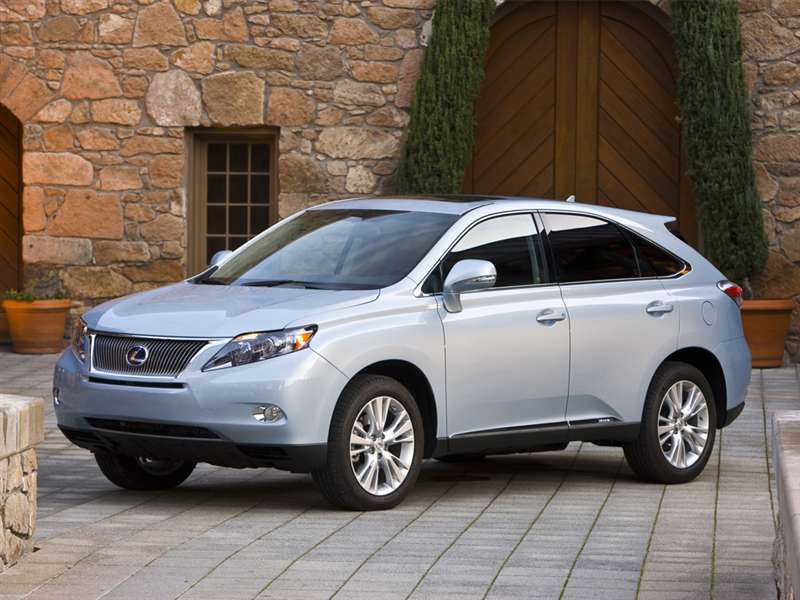 2) 2014 MINI Cooper Countryman
The MINI Cooper grew up and turned into a compact SUV, resulting in one of the most fun and efficient options on the market. The 2014 Cooper Countryman's small footprint and 1.6-liter four-cylinder engine enable this MINI to achieve fuel economy numbers of 28 mpg city and 35 mpg highway. The base Cooper Countryman produces just modest 121 horsepower from this drivetrain, but the car's other benefits are designed to offset its humble engine. It's perky, practical, and offers good road manners, and like the rest of the MINI brand, it's designed so that choosing the economical and efficient base model doesn't feel like a compromise.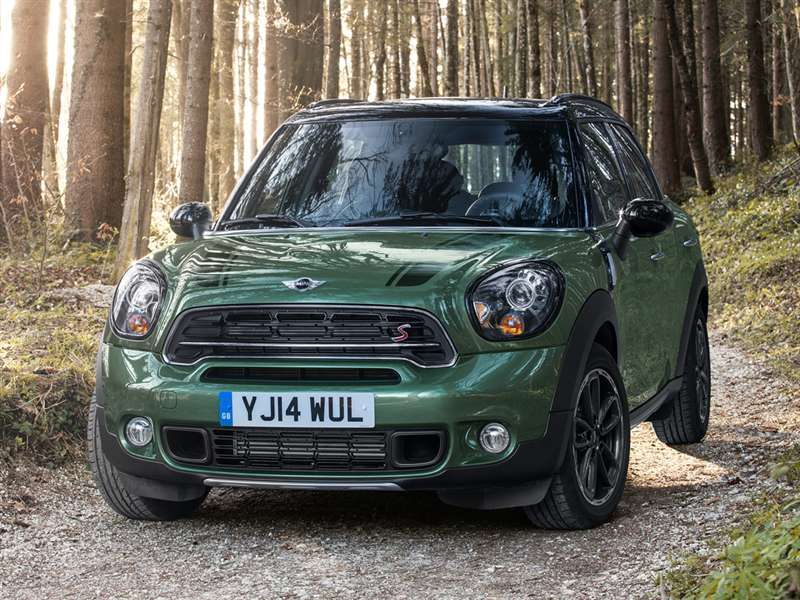 1) 2014 Subaru XV Crosstrek Hybrid
The 2014 Subaru XV Crosstrek Hybrid tops the list of the most fuel efficient used SUVs, thanks to its practical configuration and its EPA ratings of 29 mpg city, 33 mpg highway. The XV Crosstrek Hybrid represents the brand's first foray into hybrid technology, with a 2.0-liter four-cylinder engine with an electric motor, good for a combined output of 160 horsepower. It's true that the XV Crosstrek Hybrid doesn't offer a substantial improvement in fuel mileage over the regular gas XV Crosstrek, but it's still a valuable addition to the Subaru lineup. And with Subie's excellent all-wheel drive system as part of the package (especially considering most of the competition is rated with front-wheel drive), well, who's complaining?