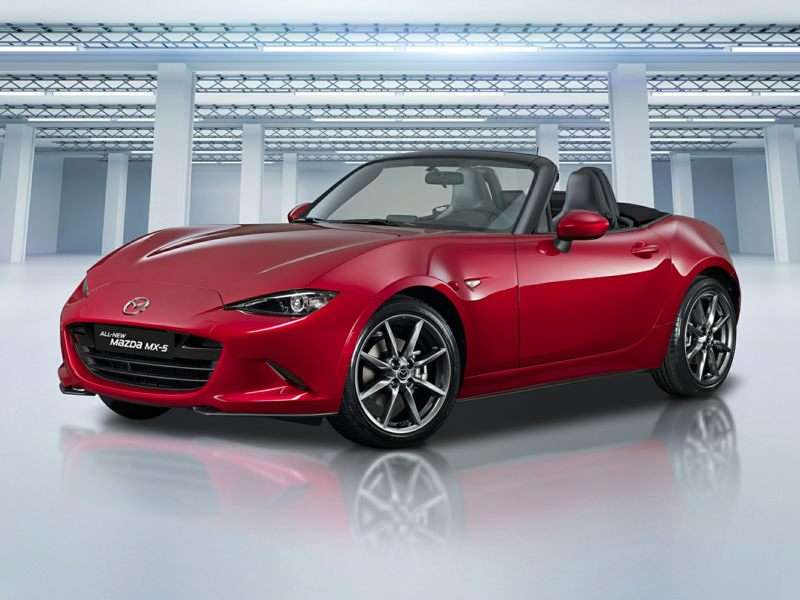 Winter's on the way but that's no reason not to daydream about sunnier days. Of course, when you have cars on the brain the way we do, long days filled with sunshine practically beg for a delightfully fast, agile, and exceptionally good looking two seater. And, truthfully, you really don't have to be much of a hedonist to appreciate the appeal. Who among us can resist the idea of rushing along a meandering road with beautiful countryside flowing past on either side—regardless of your ride? It's even better in a wonderfully responsive car—out on the open road—with the wind rushing through your hair. If your imagination is a bit constipated when it comes to dreaming up a suitable mount, we hereby offer these ten to get your juices flowing.
1) 2016 Audi R8 Spyder
Audi's mid-engine supercar became an instant favorite the moment it was unleashed upon the streets back in 2006. Blessed with great looks, superior comfort, and a wonderfully down to earth driving experience, piloting an R8 is like meeting a supermodel you've lusted after for years and finding out you have practically everything in common. Seriously, it's like that. The R8, based on the Lamborghini Gallardo, has a reputation as one of the most easy-to-drive exotic cars available. The 2016 Audi R8 is revised for this model year and all versions gain updated styling. LED headlights and an updated grille distinguish the front, but most visible changes took place in the cabin. The coupe is coming out first, though, so those who want the Spyder convertible will have to wait until late 2015. The 2016 R8 Spyder features a 540-horsepower 5.2-liter V-10 powerplant borrowed from Lamborghini and can bang out the 0-to-60 sprint in four seconds. With all of those choices on offer, the Audi R8 Spyder of your dreams has to be somewhere in there.2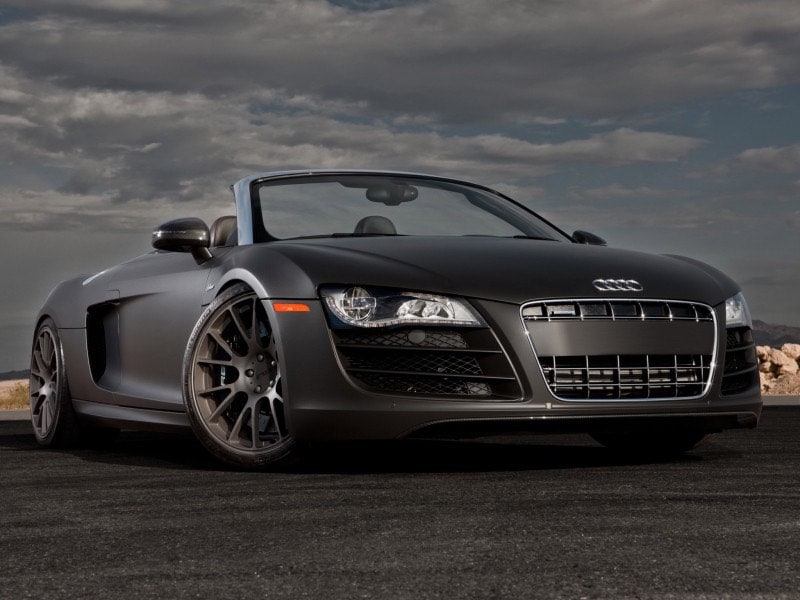 2) 2016 BMW Z4
The only two-seat convertible in BMW's current lineup, you'd expect the Z4 to be an exceptionally good driving machine, and it doesn't disappoint. Plus, its folding hardtop makes it both a delightful roadster for gloriously sunny days, and a closed coupe for when Ol' Sol is isn't cooperating the way you wish it would. BMW offers the Z4 with a choice of two engines. The Z4 sDrive28i is equipped with a 2.0-liter turbocharged four-cylinder engine employing variable valve timing and direct fuel injection to produce 240 horsepower and 260 lb-ft of torque. The Z4 sDrive35i gets a 300-horsepower turbocharged inline-six, capable of producing 300 lb-ft of torque. If neither of those sets your adrenal gland into operation, take a look at the Z4 sDrive35is. For this one, BMW coaxes another 35 horsepower and 32 lb-ft of torque out of the turbo six for a total of 335 horses and 332 lb-ft. Though this generation of the Z4 has been on the market for quite a while, it's still a compelling option.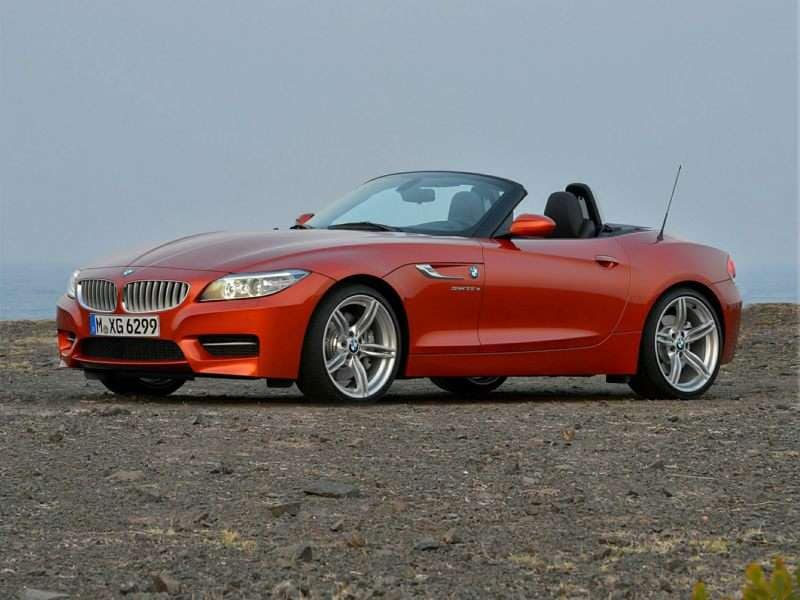 Photo by BMW
3) 2016 Chevrolet Corvette Stingray Convertible
Pound for pound, dollar for dollar, and horsepower for horsepower, the 2016 Chevrolet Corvette Stingray really is the best deal going in a two-seat, V-8-powered sports car, especially when outfitted with a power soft top. A world class sports car, capable of holding its own with anything out there, this is also the Corvette we've all known GM was capable of delivering for quite some time. Gorgeously sculpted, beautifully outfitted, and wickedly fast, this is the best Corvette ever made—bar none. Power flows to the rear wheels courtesy of a 6.2-liter V8 capable of churning out 455 horsepower and 460 lb-ft of torque. The seven-speed manual transmission automatically matches revs on both upshifts and downshifts. An eight-speed automatic is available as well. Kitted out with all of the latest engine efficiency technologies—direct fuel injection, variable valve timing, and cylinder deactivation—this Corvette makes extraordinary power, and yet delivers an EPA-estimated 17 mpg city and 29 mpg highway.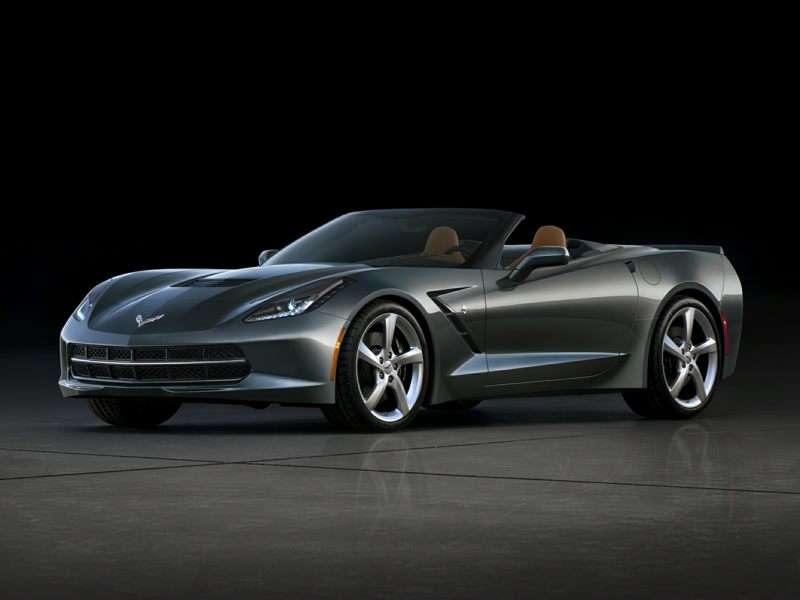 4) 2016 Jaguar F-TYPE Roadster
The 2016 Jaguar F-TYPE Roadster is outrageously fast, handles beautifully, features a gorgeously upholstered interior treatment, and is singularly beautiful besides. The first small roadster in Jaguar's recent history, and the first true two-seat roadster the marque has offered since the legendary Jaguar E-Type, the F-TYPE left the Jaguar factory destined to become a classic automobile. What's more, as good as it looks in pictures, it looks even better in person. This is a car at which you'll sit out in your garage and stare in silent awe. The F-TYPE Roadster comes with four engine options: a 340-horsepower supercharged 3.0-liter V-6, a more robust version of the same motor that will put down 380 horses, and a 495-horsepower, supercharged 5.0-liter eight-cylinder model. The Coupe R trim gets a V-8 that produces 550 horsepower and accomplishes the 0-60 mph sprint in four seconds flat. An eight-speed automatic transmission routes power to the rear wheels regardless of the engine choice.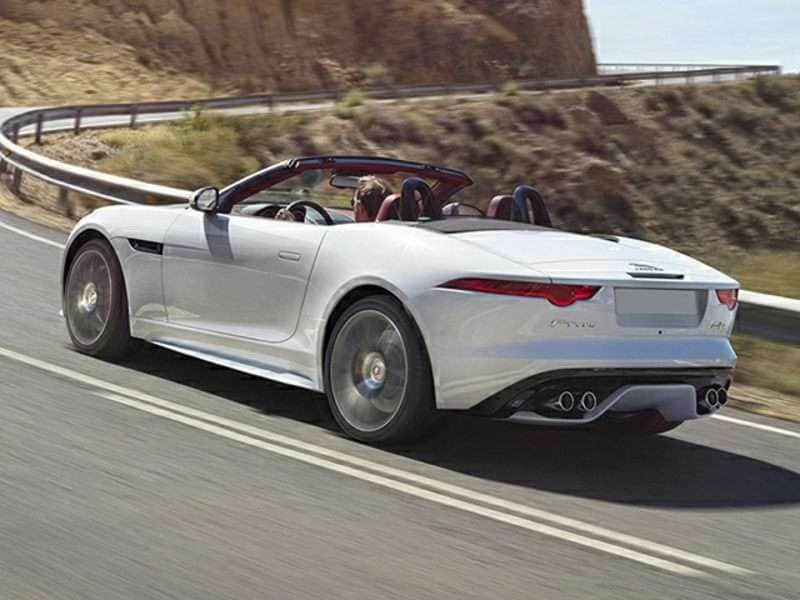 Photo by Jaguar Land Rover
5) 2016 Mazda MX-5 Miata
Speaking of instant classics, the Mazda MX-5 Miata holds the distinction of being the best-selling two-seat sports car ever built, and it's all new for the 2016 model year. Without question, the little Mazda is living proof it's just as much fun to drive a slow car fast as it is to drive a fast car faster. Power for the delightful little roadster comes from a 2.0-liter inline four-cylinder engine delivering 155 horsepower and 148 lb-ft of torque. The rear drive roadster can be fitted with the buyer's choice of a six-speed manual, or a six-speed automatic transmission with paddle shifters mounted behind the steering wheel. A consistent entry on everybody's list of 10 best cars ever since its introduction, it really is hard to go wrong with a Miata. Fun to drive, good looking, and nicely equipped, you'll never be sorry you made the choice.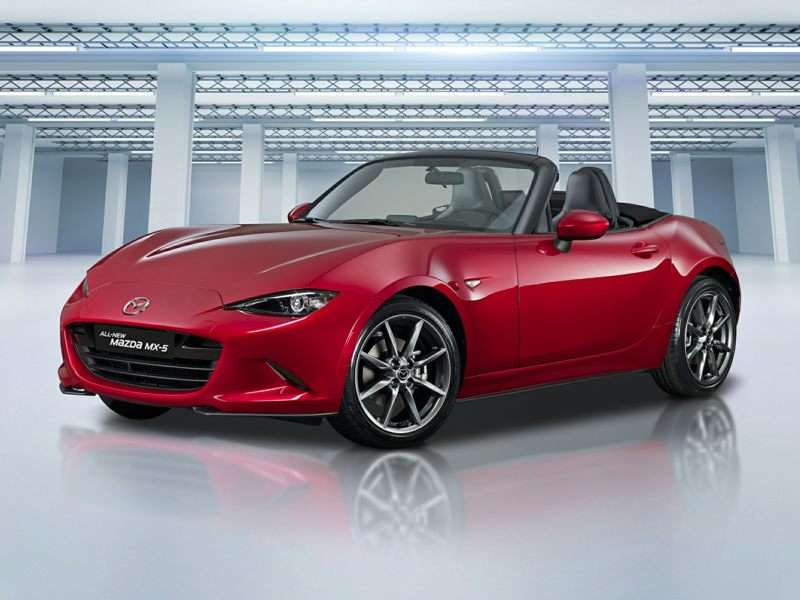 6) 2016 Mercedes-Benz SL550
While the contemporary Mercedes-Benz SL-Class is far from one of the most beautiful ever offered, it does everything else so well, it rated inclusion on this list just the same—although it barely edged out its SLK-Class stablemate. Setting the 2016 SL550 apart from every other car on this list is the way it delivers a perfectly well-rounded set of attributes. The 2016 SL550 is just as luxurious as it is fast, just as agile as it is comfortable, and despite its controversial styling, makes just as impressive a statement as it delivers cutting edge comfort, convenience, and safety technologies. Take something as simple as the windshield wiper blades, for example. The SL550's incorporate laser-cut passages to facilitate the distribution of wiper fluid directly in front of them, rather than spraying the fluid wholesale onto the windscreen. This optimizes their cleaning ability, and ensures the Mercedes' occupants don't get sprayed with wiper fluid when the top is retracted. Speaking of the top, the translucent folding hardtop can be darkened at the touch of a button to reduce the amount of sunlight admitted into the cabin. Power comes from a biturbo 4.7-liter V-8, producing 449 horsepower and 516 lb-ft of torque. A seven-speed automatic transmission with a paddle-operated manual shift function routes power to the rear wheels.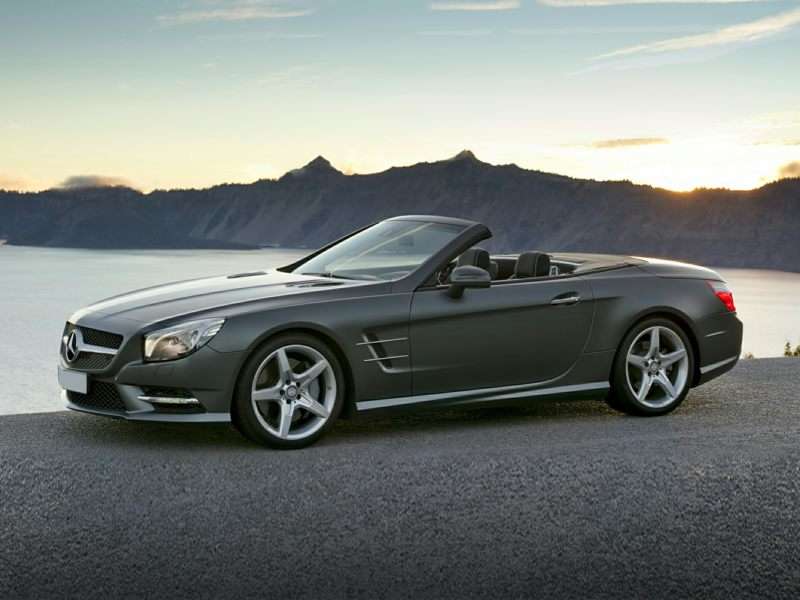 Photo by Mercedes-Benz
7) 2016 Mercedes-Benz SL65 AMG Roadster
As raucous as the SL550 is civilized, the 2016 Mercedes-Benz SL65 AMG Roadster is essentially what happens when you turn one of the most talented engineering teams in the world loose and let them build what they'd want to drive for themselves. Possessing one of the wildest engine notes we've ever heard from a Mercedes-Benz model, the SL65 AMG sounds like the result of crossing a NASCAR V-8 with a Formula 1 V-10. t's a sound you'll never forget, nor will anyone you ever drive past at full throttle. The 2016 Mercedes-Benz SL65 AMG uses a Mercedes-Benz SL65 hardtop convertible, already top-of-the-line, as the basis and adds a biturbo 6.0-liter V-12 engine that makes 621 horsepower and 738 lb-ft of torque, paired to a seven-speed automatic gearbox. Acceleration to 60 for the rear-drive roadster is quoted at 3.9 seconds. Keep in mind though, this is a product of Mercedes-Benz, the company with the dictum no one aspect of its cars should outweigh any other. This means as powerful and fast as the SL65 AMG Roadster is, it is commensurately agile, and luxurious. If you could have only one of the cars on this list before all of the Earth's gasoline gets converted into hydrocarbons and released into the atmosphere, nobody would think ill of you if this were your choice.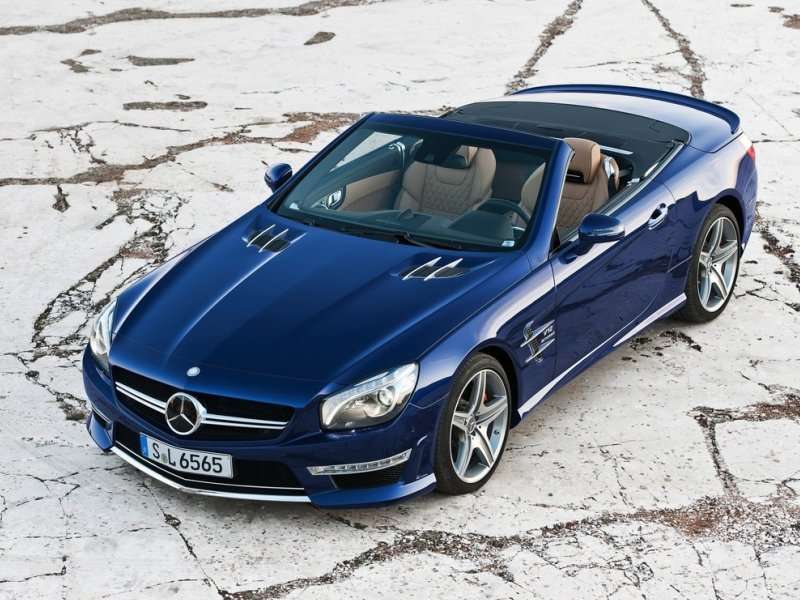 8) 2016 Nissan 370Z Roadster
Another remarkable bargain for the money, the 2016 Nissan 370Z Roadster offers good looks, strong performance, and arguably lower operating costs than many of the other models on this list. Yeah, we said it; cost does matter sometimes—even when we're talking about perfectly impractical two-seat sports cars with convertible tops. No, we haven't forgotten this is assumed to be a list of cars you're supposed to be able to fantasize about. So we ask; what's better than a really attractive date you can actually afford to take somewhere nice? Before you think we're apologizing for including the Nissan, consider this: the Z offers a great deal of agility thanks to its front mid-engine/rear drive powertrain layout. The interior treatment is one of the nicest you'll find in a car in this price category. Fold in a selection of the latest tech features and the Z starts to look pretty good in any company. Power comes from a 332-horsepower V-6 delivering 270 lb-ft of torque. Transmission duties are handled by a choice of either a seven-speed automatic or a six-speed manual with a rev-matching feature capable of making every driver sound like an expert.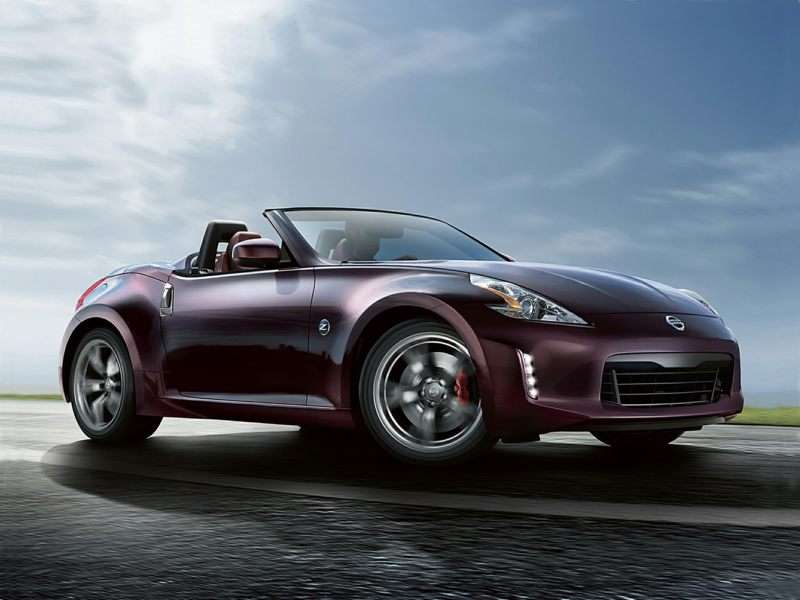 Photo by Nissan USA
9) 2016 Porsche 911 Carrera Cabriolet
This is probably one of the few automotive situations in which you will ever find a Porsche bringing up the rear. The last two cars on our list hail from arguably the greatest sports car manufacturer in the history of automobiles. And, that manufacturers' signature model is the Porsche 911, which was treated to a mild facelift for 2016. Easily one of the most coveted sports cars ever known, the 911 is one of those cars about which is said every driving enthusiast should own at least one of before they get too old to drive quickly. Here's the truly amazing part, anyone who has ever studied physics would tell you the 911 should never handle as well as it does. With the engine hanging off the back of the car, cornering hard should be an exercise one engages in only after having said an appropriate number of Hail Marys and setting their personal affairs in order. While Porsche's engineering team moved the engine slightly forward for this iteration of the venerable model, it's still positioned where no other manufacturer dares place a powerplant in a sports car. That it works so well is truly a testament to the power of its engineering. It is also only one of the many and varied reasons driving a 911 fast is so satisfying.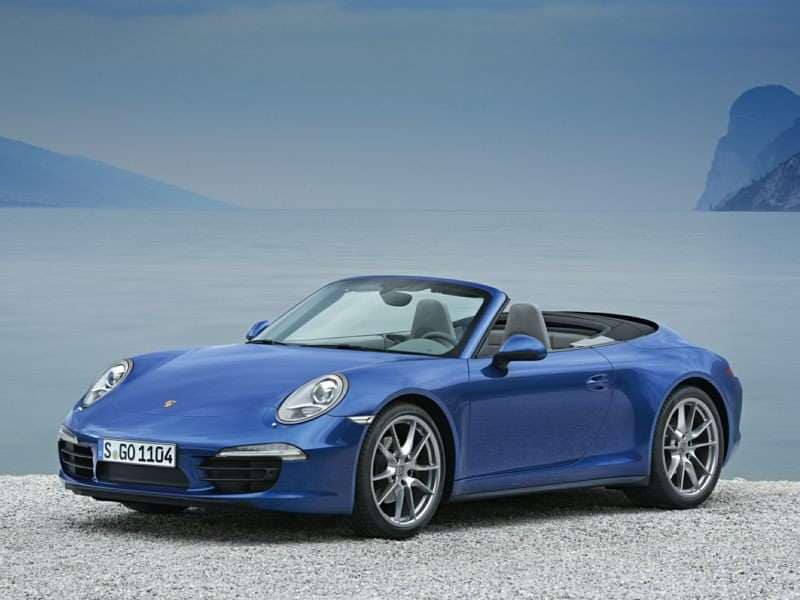 10) 2016 Porsche Boxster
OK, here's the God's honest truth; if Porsche's engineering team were to ever endow a Boxster with the same amount of power routinely lavished upon the 911, the Boxster would run off and leave its storied sibling without so much as a second thought. The Boxster's chassis setup is that good. Beyond the handling though, the way the Boxster feels when it is moving is absolutely magical. It's like the Porsche glides over the pavement. Yes, you feel impact inputs from surface irregularities, but they don't upset the equilibrium of the car. The Boxster simply absorbs them, informs you of their existence, and continues unperturbed along your chosen path. Power for the base Boxster model comes from a mid-mounted 2.7-liter horizontally opposed six-cylinder engine capable of producing 265 horsepower and 206 lb-ft of torque. The Boxster S uses a 330-horsepower 3.4-liter flat six, which makes 273 lb-ft of torque. There's also a 3.8-liter flat six that yields 375 horsepower and 309 lb-ft of torque. The action of the six-speed manual gearbox feels polished and well lubricated, yet the gates are crisply defined. Porsche also offers a faster-shifting seven-speed automated manual gearbox for the rear-drive roadster. Racing along a twisting mountain road in a Porsche Boxster is an experience more akin to riding a magic carpet than driving a car. It tracks like a slot car and it's so smooth, you're tempted to get out and look to see if the car is really touching the ground.