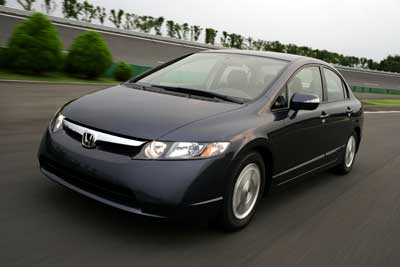 We all want to buy the car that turns the most heads. It's human nature to go for style and smarts, especially when it comes to a vehicle purchase. And given the vast number of choices on the market today, meaning that more than ever before, the kind of car we buy represents who we are, what's most important to us and what kind of statement we want to make to the world. As fuel prices rise and we head into another gas crisis, most people want fuel efficiency to be at the top of that list followed by style, sportiness, and, of course, value.
How we do it
If you like a car enough to want to buy it – that's popular. If you want a car more than ever before, or if your reaction to a new car is overwhelmingly positive, that makes our hot list. Some of the vehicles on this list made it because of their staying power – the new 2006 Honda Civic comes to mind – while others made it based on the rousing ovation they received from our users upon introduction. The list is based on two basic criteria: for existing or redesigned models, it's a significant increase in purchase request activity. For new cars such as the Dodge Caliber, we look at its initial reception, based, as always, on actual purchase request information.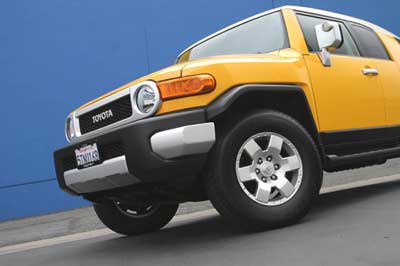 2007 Dodge Caliber
Cool, inexpensive, great fuel mileage…plus that trendy, edgy hatchback styling overcomes a relatively weak powertrain and some shoddy interior materials. It does, however, have some pretty neat interior innovations, such as a glovebox that doubles as a small cooler. Priced competitively, the 2007 Dodge Caliber replaces the old Dodge Neon and splits the difference between small hatchbacks like the Mazda Mazda3 and small suvs such as the Honda CR-V, and does so with that famous Dodge grille. And just wait – coming soon is a 300-horsepower SRT version of the Caliber, the SRT-4.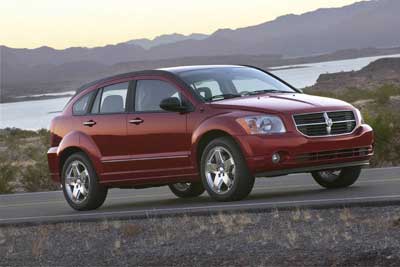 2006 Ford Escape Hybrid
It's the feel good SUV of the year, with hybrid power and plenty of room for you and your stuff. Ford's initial foray into the world of hybrids was overdue, sure, but quite successful, and now you can even get a small rebate on Escape Hybrid models. While you'll fall short of Toyota Prius-like fuel economy numbers, you'll get excellent miles per gallon for an SUV – and do something nice for Mother Earth as well. All that, and only a small compromise in terms of utility and space. That seems to resonate with car buyers, as requests for the Ford Escape Hybrid continue their upward swing, right along with gas prices.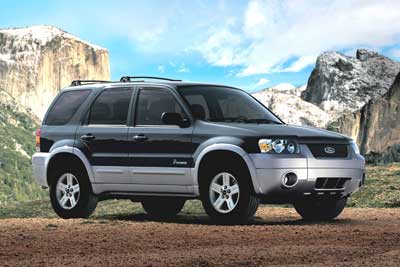 2006 Honda Civic
Will the run ever end? Probably not until they replace it, given that requests for the redesigned Civic were up 62 percent compared to 2005. With an outstanding combination of edgy, futuristic styling, an excellent and roomy interior, great fuel economy, value and Honda's reputation for quality, the Civic has become more popular than homers at a baseball game. In fact, we've had trouble finding much to fault it for – except, perhaps, the price and the awkward location of the parking brake. Keep in mind, too, that along with a trillion trim choices, the Civic also comes with a hybrid powertrain – one that is also proving to be much more popular than the outgoing Civic hybrid.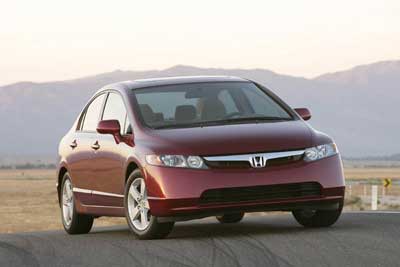 2007 Honda Fit
Just because the Fit is trendy doesn't mean mullets are coming back – at least we hope not. The car is cool, however, as is the advertising associated with it. And while we found that the Fit wasn't exactly a great, uh, fit in terms of production quality and we would prefer some more power and a better emissions rating, the styling is modern, it's fun to drive at times and gets good fuel economy. The Fit also has an erector-set interior that configures into an incredibly usable car. Buyers in this class should also check out the competition, however, as there are a number of capable models for sale. As for the Fit, despite its problems it's still a Honda: trendy, usable and efficient, with or without the mullet.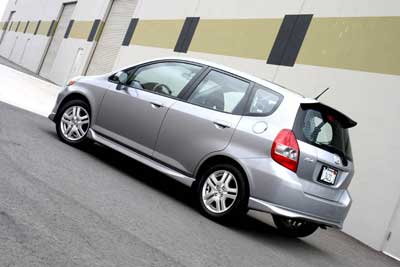 2006 Hyundai Sonata
Watch out, Toyota – here comes Hyundai. Our bet is that we'll see more Hyundais on the Hot List, and soon, led by the superb Sonata Online shoppers seem to agree, and are warming up to the value and reliability of this redesigned sedan. So what if it looks like a Honda – it's a Hyundai, with that great warranty and their emerging reputation for quality. A powerful V6 or an efficient four-cylinder engine frames the choices for shoppers when it comes to the Sonata. We think that this is one sedan that has the staying power of, say, the Accord or the Camry, and might be even better. Coming soon: the redesigned Hyundai Santa Fe, a Sonata-derived SUV that will probably also make the hot list.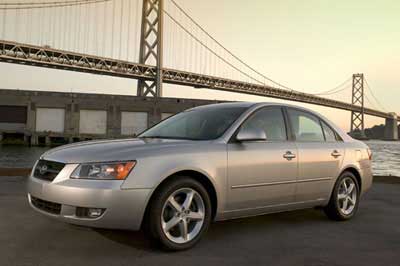 2007 Lexus ES
Entry level luxury sedan shoppers said it loud and clear last quarter: they don't all need to carve a canyon road (though they'd like to), but do want power, comfort and style. Enter the 2007 Lexus ES 350 – a soft riding, restyled and more powerful version of the outgoing ES. Compared to the outgoing ES, the new model delivers an emphasis on comfort, a whisper-quiet interior and quality materials that rival many other luxury cars in its class. The popularity of the ES 350 also shows that entry-luxury shoppers do like fuel economy. Those who are new to luxury – and could wind up cross shopping a Camry instead of a Lexus -- want to keep that fuel bill down just as much as anyone.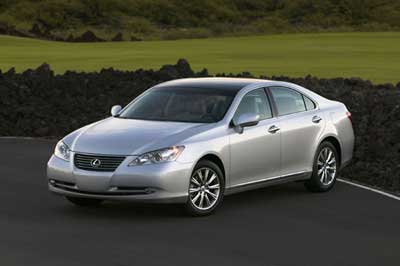 2007 Toyota Camry Hybrid
Camry reliability + hybrid sensibility = big-time popularity among Autobytel's fuel-focused shoppers. Add to that a new style, and it's easy to overlook some of the recent production issues Toyota has had with Camry models. Interestingly, the Camry is all hybrid on the inside, but very subtle on the outside. The interior gets a slightly different look and a more sophisticated climate control, including a plasmacluster filter. Yet the outside barely whispers its hybrid roots to the world, with a badge and a few front-end changes. And take note: this is an upscale Camry, so it ain't cheap. Still, it's an excellent step toward integrating hybrid technology with a mainstream vehicle.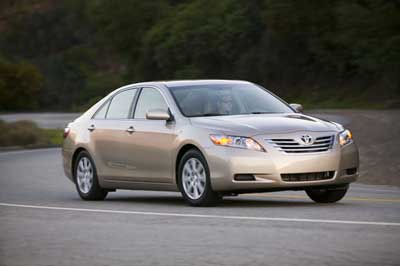 2007 Toyota FJ Cruiser
There's an exception for everything and here's ours: the Toyota FJ Cruiser. This is a fuel-sucking SUV that rides like a bus and is hard to see out of – yet still, folks just love the rugged, off-road style. Style is, indeed where it's at with the FJ: it could even be considered one of Toyota's first "retro" vehicles. And with an advantage in price and power over the Hummer H3 the FJ is very competitive. Bottom line? People flat out want to be seen rumbling down the road in this car. Buyers should take note: coming next year is an H3 that offers more power than the FJ, and, in fact, the MSRP on an optioned-out FJ Cruiser costs pretty close to the same as a Hummer H3.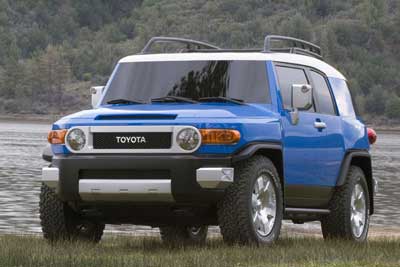 2006 Toyota RAV4
Whether it comes with four or six cylinders, the redesigned RAV4 is shedding its "sorority sister" SUV reputation. The result: requests were way up in the second quarter vs. '05, as shoppers said yes to its more masculine style and choice of either efficiency (four cylinder) or power (V6 generating 269 horsepower). The RAV4 is also significantly larger, and even has an optional third-row – a major selling point among this type of vehicle. As for the drive, this car-based SUV offers plenty of power, a comfortable ride and room to move about. For compact – and even mid-size -- SUV shoppers, the RAV4 has quickly become a viable choice in a crowded segment.