Toyota Tacoma is No. 1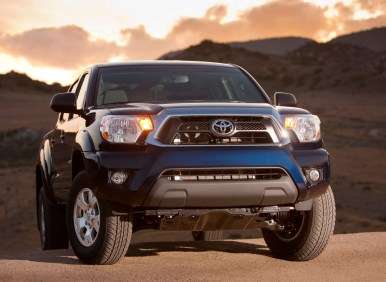 While many different factors go into purchasing a new vehicle, "retained value" is a pretty good starting point, since it uses the power of crowd-sourcing: Instead of an automaker putting a price tag on the vehicle, retained value represents what the marketplace crowd thinks it's "really" worth, based on their real-world preferences. It can have a real-world impact, too, especially for drivers who buy new vehicles every few years. After all, lower depreciation means higher trade-in value when it's time for the next purchase.
And luckily, the team over at Edmunds has the done the heavy lifting to provide this year's Best Retained Value Awards in more than 20 different categories.
(Note: Edmunds evaluated vehicles based on the percentage of value they retained five years after purchase; to provide another take on the data, Autobytel has converted that into cold hard cash, starting from the original base MSRP. Also, speaking of MSRPs, yes, we know that the vehicles' price tags don't always match up with their categories' criteria. Take it up with Edmunds!)
Edmunds 2012 Best Retained Value Awards—Top Brands
Although Honda continues to face its share of challenges in the U.S., with sales for Q1 up a meager 3.9 percent, the company can gain some solace from having both of the top brands in the year's Edmunds Best Retained Value Awards. Acura topped the Luxury side of the industry, while the Honda division proper led all non-luxury makes.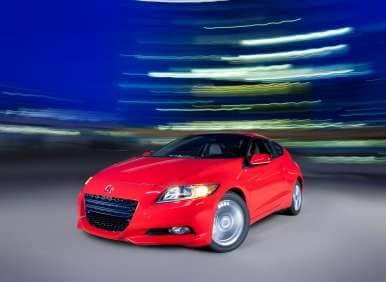 Edmunds 2012 Best Retained Value Awards—Top Convertibles
Under $35K—MINI Cooper Convertible: MSRP, $25,650; projected value,  $12,542.85. Remember, though, the brand also just launched the MINI Roadster, with two fewer seats, a bit more interior versatility and an MSRP that's $600 lower.
$35K-$45K—Lexus IS C: MSRP, $41,190; projected value, $19,276.92. In perhaps a significant comment on the state of Lexus, this was one of just two vehicles from the brand to make the list.
Over $45K—Ford Shelby GT500: MSRP, $59,200; projected value, $27,528. Of course, finding one of these hi-po drop-tops for under $28,000 in 2017 may be easier said than done.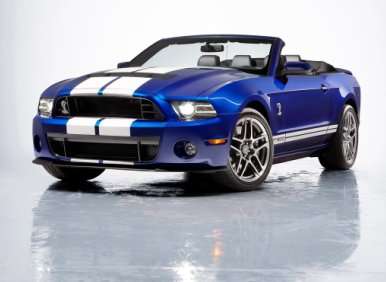 Edmunds 2012 Best Retained Value Awards—Top Coupes
Under $25K—MINI Cooper: MSRP, $22,000; projected value, $11,000. Offering dramatic style, even for a MINI, the Cooper coupe was one of just four vehicles to retain at least half its value after five years on the road.
$25K-$35K—Ford Mustang: MSRP, $22,200; projected value, $10,389.60. The Mustang V6 is an excellent bargain today as well, offering both high power (305 hp) and strong EPA ratings (31 mpg highway).
$35K-$45K—BMW 3 Series: MSRP,  $38,700; projected value, $17,028. Although the 3 Series sedan got a complete makeover for the 2012 model year, the coupe—and the wagon—stayed the course. Yet it was the unchanged pair that earned Retained Value Awards, not the sedan.
Over $45K—Ford Shelby GT500: MSRP, $54,200; projected value, $25,745. The comment from the convertible also holds true here; a strong collector market could easily mean higher prices for the GT500 than Edmunds expects.
Edmunds 2012 Best Retained Value Awards—Top Sedans
Under $20K—Honda Civic: MSRP, $15,995; projected value, $7,997.50. After a challenging launch, the all-new Civic is once again reaping big sales numbers, and its ability to resist depreciation shows the car hasn't lost its market mojo after all.
$20K-$30K—Subaru Impreza: MSRP, $17,495; projected value, $7,925.24. The completely redesigned 2012 Impreza, now combining the brand's hallmark all-wheel-drive system with EPA ratings of up to 27 mpg city/36 mpg highway/30 mpg combined, continues its breakout performance.
$30K-$40K—Lexus IS 250: MSRP, $33,595; projected value, $15,554.49. Bookending the IS convertible's victory in its segment, this win shows that the lowest-priced Lexus sedan also offers a particularly high retained value.
Over $40K—Cadillac CTS: MSRP, $35,915; projected value, $15,084.30. The good news is that the CTS holds it value better than its German competition, the bad is that, overall, the Cadillac has the lowest retained value (42 percent) of any of the Edmunds award winners.
Hybrid—Honda Civic: MSRP, $24,200; projected value, $11,156.20. It's big news anytime any hybrid other than a Toyota Prius wins any award, and the fact that the Civic sedan also led its class is the icing on Honda's value cake.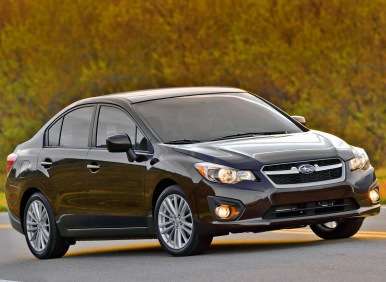 Edmunds 2012 Best Retained Value Awards—Top Trucks
Compact Truck—Toyota Tacoma: MSRP, $16,875; projected value, $9,669.38. Small pickups rarely get much appreciation in the U.S., but the Tacoma led the entire industry by retaining 57.3 percent of its value five years post-purchase.
Large Light Duty Truck—Ford F-150: MSRP, $23,300; projected value, $11,277.20. And remember, the F-150's performance is all the more impressive because the high number of new ones sold means a strong supply of pre-owned models, which would generally have a negative impact on residual value.
Large Heavy Duty Truck—Ford F-350 SuperDuty. MSRP, $30,555; projected value, $14,849.73. Depreciation is an even bigger issue with commercial and fleet owners than with retail buyers, making the Ford victory in this segment, which caters primarily to the former, a notable achievement.
Edmunds 2012 Best Retained Value Awards—Top SUVs
Under $25K—Subaru Forester: MSRP, $20,595; projected value, $9,185.37. Going forward, it will be interesting to see how the launch of the new 2013 Subaru XV Crosstrek affects this entry, but for now, the Forester continues to be a strong performer for the brand.
$25K-$35K—Honda CR-V: MSRP, $22,495; projected value, $12,282.27. The all-new CR-V was one of only four Best Retained Value Award winners to retain more at least 50 percent of its value, and don't forget, the Civic sedan was one of the others.
$35K-$45K—GMC Acadia: MSRP, $32,685; projected value, $15,035.10. The General's full-size crossovers—including the Chevrolet Traverse and Buick Enclave—continue to reward GM and its customers for giving up on the minivan segment.
Over $45K—Acura MDX: MSRP, $43,030; $19,019.26. Apparently, a 300-hp seven-seat crossover with the brand's Super-Handling All-Wheel Drive system delivers a fair amount of value. Also, with an all-new Acura RDX in the fold as well, Honda's lux brand is garnering a strong reputation for premium crossovers.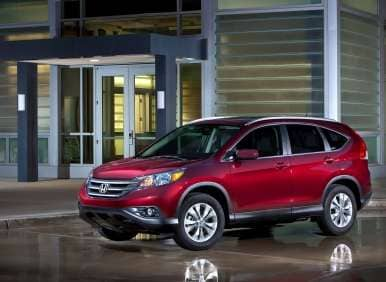 Edmunds 2012 Best Retained Value Awards—Tops Van and Wagons
Van—Honda Odyssey: MSRP, $28,375; projected value, $12,343.13. An ideal example of the old saw that "you get what you pay for," the Odyssey has one of the higher starting prices in today's minivan segment but it delivers the category's highest residual value.
Wagon under $25K: Scion xB: MSRP, $17,030; projected value, $8,055.19. The xB isn't exactly a fresh face, and it's not exactly a wagon, but its signature shape still offers plenty of interior versatility and value for a very affordable price tag.
Wagon $25K-$35K—MINI Cooper Countryman: MSRP, $22,450; projected value, $10,888.25. Some may argue over whether it's a true wagon, but the Countryman clearly shows that the brand is capable of building products that hold their value, as it's the third MINI to receive a 2012 Best Retained Value Award.
Wagon over $35K—BMW 3 Series: MSRP, $37,500; projected value, $16,012.50. Joining the 3 Series coupe among this year's Value victors, the Sports Wagon does an excellent job mixing Ultimate Driving dynamics with wagon-esque functionality.