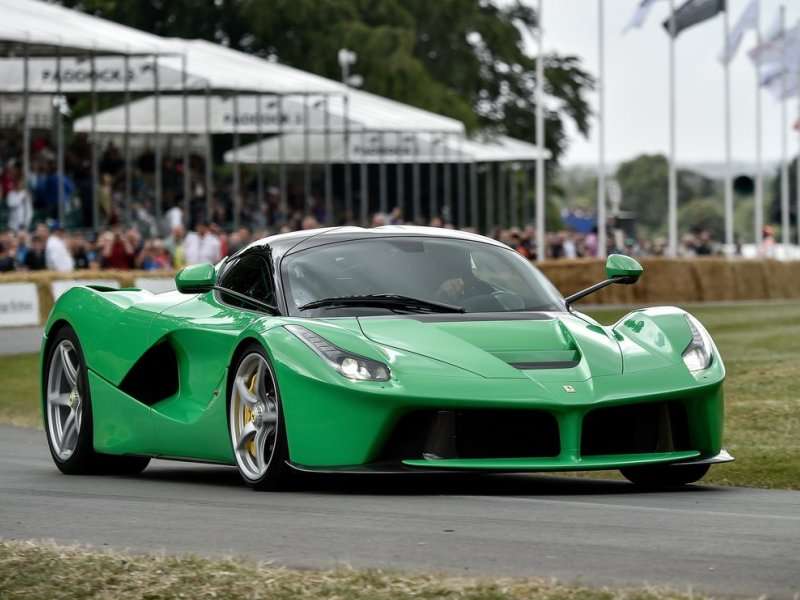 2014 ferrari laferrari green
A car with a 12-cylinder engine represents a supreme indulgence. It's certainly going to be expensive. It's going to be fast, which is a very good thing, until it gets beyond the driver's control, and then speed becomes the enemy. It's going to turn heads, so there's no point in playing incognito. It's not going to be efficient, so those who even pretend to care about the environment or sustainability should stay far, far away.
Otherwise, a 12-cylinder car is worth all of its drawbacks. Many would say they're beautiful. They offer speeds that thrill. They make up some of the most exclusive vehicles available around the globe. And, with each V-12 model usually available in limited numbers, they're instant collectors' items. Take a look at some of the best 12-cylinder cars available for 2016.
1) 2016 Mercedes-Maybach S600
The 2016 S600 is the latest vehicle to come from the Mercedes-Maybach partnership. It's based on the Mercedes-Benz S-Class, and actually shares the V-12 engine from the Mercedes-Benz S600. So what differentiates the Maybach S600 from the Benz S600? The Benz, already one of the nicest luxury cars on the market, features plenty of power and a sumptuous interior. The Mercedes-Maybach version totally surpasses expectations by adding almost eight inches to the wheelbase, stretching out the backset to limousine-like proportions with more headroom and plenty more legroom. Ambient lighting helps illuminate touches such as embossed Maybach logos and wood trim. And the 6.0-liter twin-turbo V-12 engine powers the 2016 S600 to 62 mph in just five seconds, thanks to 523 horsepower and 612 lb-ft of torque.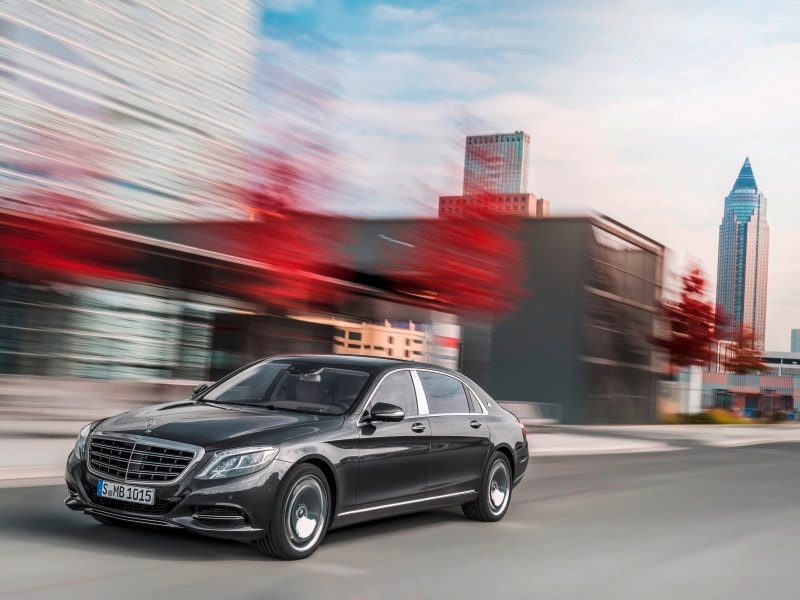 Photo by Mercedes-Benz
2) 2016 Aston Martin Vantage GT3
The 2016 Aston Martin Vantage GT3 is a special edition that most people will never get the opportunity to see in person, let alone own. That's because Aston Martin is only building 100 of this top-notch V-12-powered car. The Vantage GT3 is powered by the same 5.9-liter V-12 engine that's found in the Vantage, but it's been tuned to provide more ooomph, yielding 592 horsepower and 461 lb-ft of torque, with a seven-speed automated manual transmission. The GT3 also features upgraded engine and exhaust components made of materials such as magnesium, carbon fiber and titanium, and is visually distinguished from the Vantage thanks to an exclusive body kit. Don't worry if you couldn't snag one of the 100 examples of the 2016 Vantage GT3, though. The regular Vantage is still pretty good.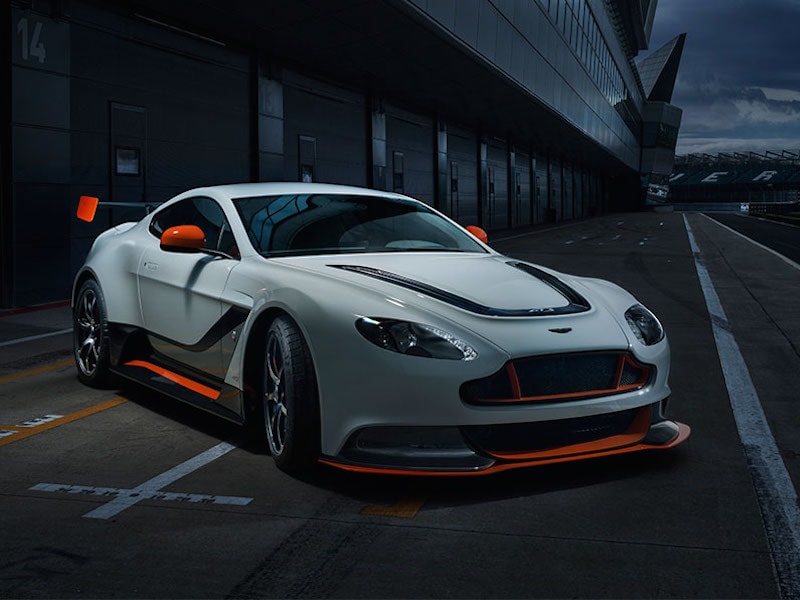 Photo by Aston Martin
3) 2016 Ferrari LaFerrari
The 2016 Ferrari LaFerrari is an interesting little two-passenger coupe. It meets our V-12 criteria, but, the LaFerrari is also a hybrid. It's not a hybrid for fuel-saving or tree-hugging reasons, though. Put frankly, the LaFerrari is a hybrid because it's faster that way. The LaFerrari is driven primarily by its mid-mounted 6.3-liter V-12, which offers 789 horsepower and 516 lb-ft of torque. By most standards, that's plenty. But Ferrari added an electric motor for an additional 121 horsepower, as well as a lithium-ion battery pack. With the help of a 7-speed dual-clutch automatic transmission with manual shifting mode, plus Ferrari's launch control system, the rear-wheel drive LaFerrari can reach 60 mph in just 2.5 seconds. The 2016 Ferrari LaFerrari definitely defies the hybrid stereotype.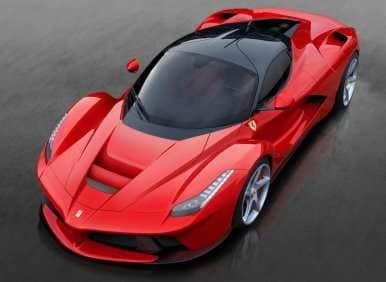 4) 2016 Lamborghini Aventador
The 2016 Lamborghini Aventador was designed for blunt, brash, honest performance. The Aventador, which is available in coupe and roadster formats, is powered by a 6.5-liter V-12 that makes 591 horsepower and 508 lb-ft of torque. A seven-speed dual-clutch automated transmission puts the power to all four corners, and Lamborghini provides a launch control feature free of charge, which helps rocket the Aventador to the 60 mph mark in less than three seconds. Despite the 2016 Aventador's unapologetic performance objectives, this is reportedly one of the easiest-to-drive Lambos ever sold, thanks to its forgiving transmission and agile handling. That's not to say the Aventador is easy to harness, exactly… just that it's easier. For more seasoned speed freaks, Lamborghini offers the limited Aventador Superveloce, which provides 740 unruly horsepower.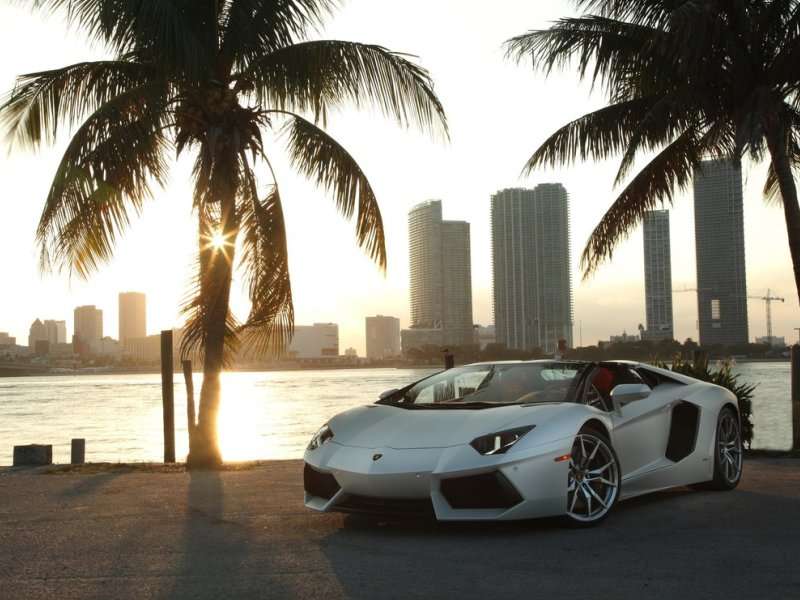 5) 2016 Bentley Continental GT Speed
Right now, we're going to make an exception to our V-12 rule for this list, but it's worth it. It's for the 2016 Bentley Continental GT Speed, because this supercar's powerplant is a twin-turbo 6.0-liter W-12 that puts down 626 horsepower and 607 lb-ft of torque. At that point, who cares how the engine's cylinders are arranged? The 2016 Continental GT Speed is all-wheel drive and makes use of an eight-speed automatic transmission with manual shifting mode. The 60-mph mark comes in just four seconds flat, but anyone inside this Bentley might be so dazzled that they'll barely notice. Four passengers can fit very comfortably inside this massive two-door coupe, which is decked out to resemble an exclusive hotel lobby, including a few new design details for 2016.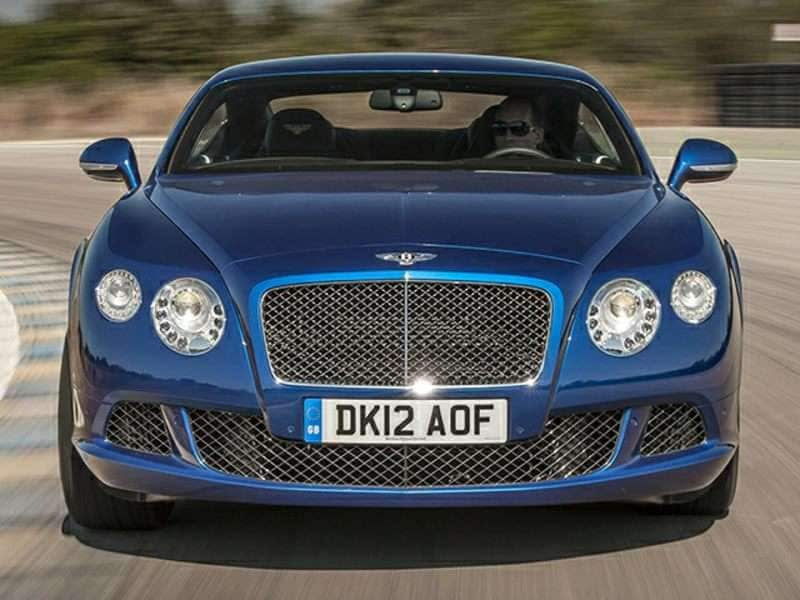 6) 2016 Mercedes-Benz G65 AMG
The 2016 Mercedes-Benz G65 AMG is one of the latest, and definitely the most ostentatious, of the Mercedes-Benz G-Class line. Also known as the G-Wagen, this lineup represents one of the longest-running sport utility vehicles in the world, dating back to a line of military SUVs introduced in 1979. Mercedes-Benz has made some updates every decade or so, but honestly, the G-Class hasn't needed many changes. It's still got its boxy shape and sturdy, traditional body-on-frame design. That said, the 2016 G65 AMG is well worth the departure from tradition. It's powered by a bi-turbo 6.0-liter V-12 engine with 603 horsepower and 738 lb-ft of torque through a seven-speed automatic gearbox. The 2016 Mercedes-Benz G65 AMG is four-wheel drive and accommodates five passengers.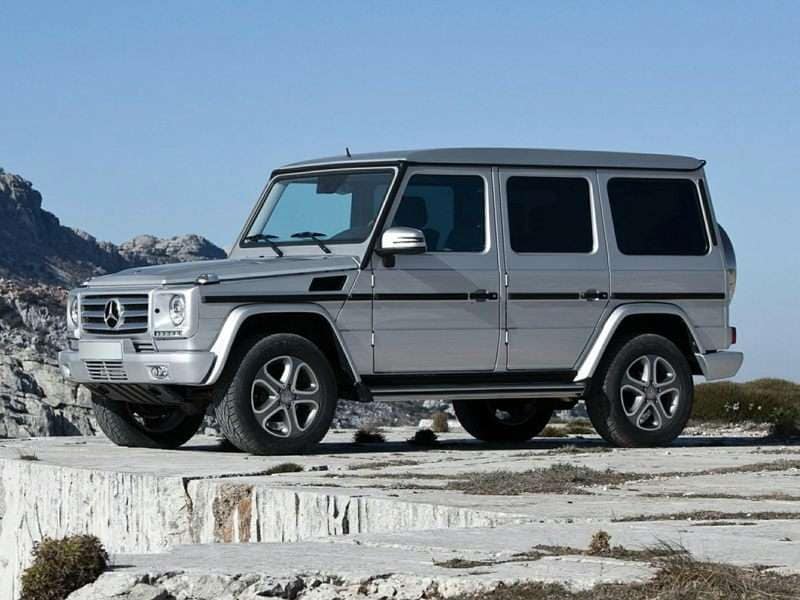 Photo by Mercedes-Benz
7) 2015 Rolls-Royce Wraith
The 2015 Rolls-Royce Wraith is a two-door, four-passenger coupe that's derived from the Rolls-Royce Ghost sedan. The Wraith is distinguished by a svelte fastback shape that enables it to be quicker and handle better than similarly-equipped Rolls-Royce models, although it boasts many of the same ultra-luxe accoutrements. The Wraith's front fenders host a twin-turbocharged 6.6-liter V-12 engine that makes 624 horsepower and 590 lb-ft of torque, sending power first to an eight-speed automatic transmission and then on to the rear wheels. In typical Rolls-Royce fashion, the Wraith can be customized with just about anything the heart desires. Want the twinkling Starlight headliner? No problem! An audio system that rivals that of the average American McMansion? Already on it. Really, the beefy boosted V-12 is just the beginning.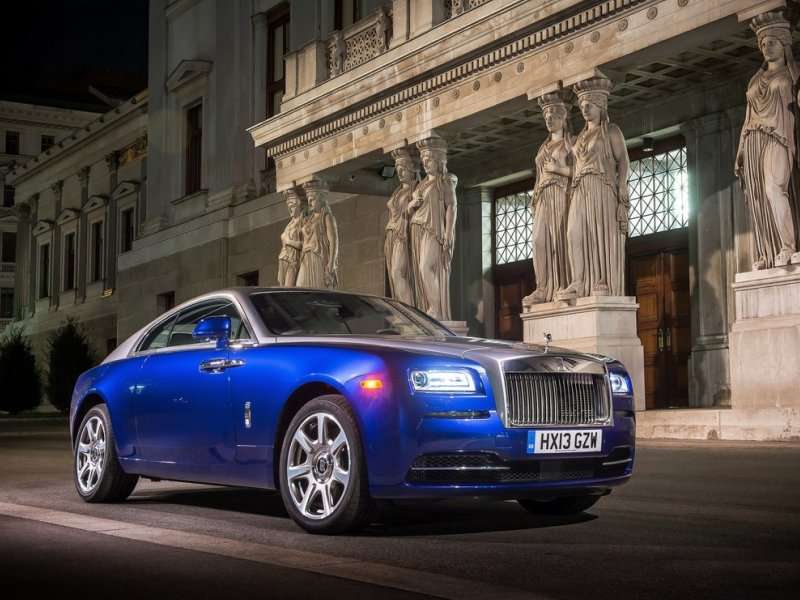 Photo by Rolls-Royce
8) 2015 Bentley Flying Spur
And here's Bentley with another W-12. Why not? The 2015 Bentley Flying Spur is the "entry level" model in the brand's lineup, because very few brands have such a distorted perception of "entry level." The Flying Spur is a sedan based on the aforementioned Continental, and it features a twin-turbo 6.0-liter W-12 that puts down numbers of 616 horsepower and 590 lb-ft of torque, which, if you'll recall, comes in just a little shy of the Continental's specs of 626 ponies and 607 lb-ft of twist. Interior amenities are right in line with the rest of the class; basically, if you're willing to pay for it, you can have it. An eight-speed automatic transmission handles shifting duties, and satisfied buyers can pat themselves on the back for sussing out the bargain Bentley.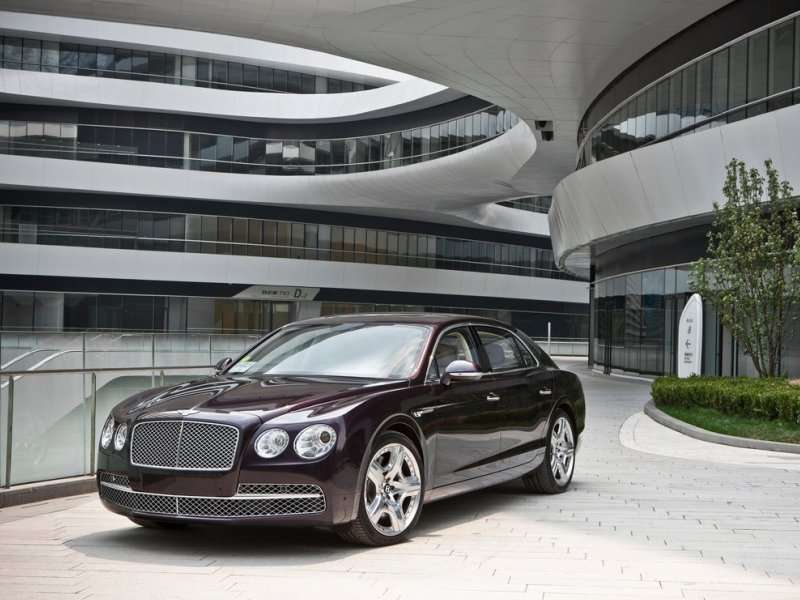 Photo by Bentley
9) 2015 Ferrari FF
Arguably, any Ferrari model is notable, but the 2015 Ferrari FF stands out for a couple of specific reasons. The four-seat Ferrari FF is noteworthy because it is the first all-wheel drive vehicle produced by the Italian sports car maker, and also due to its status as the only factory-built Ferrari wagon (that some argue is more of a hatchback). Regardless, the FF doesn't fit the typical Ferrari profile, at least until the 6.3-liter 12-cylinder engine comes to life. This drivetrain produces 651 horsepower and 504 lb-ft of torque, and teams up with a seven-speed dual clutch automated manual transmission that's intertwined with the all-wheel drive system to send power to the rear wheels after the car reaches fourth gear. The 2015 Ferrari FF hits 60 mph in a tick under four seconds.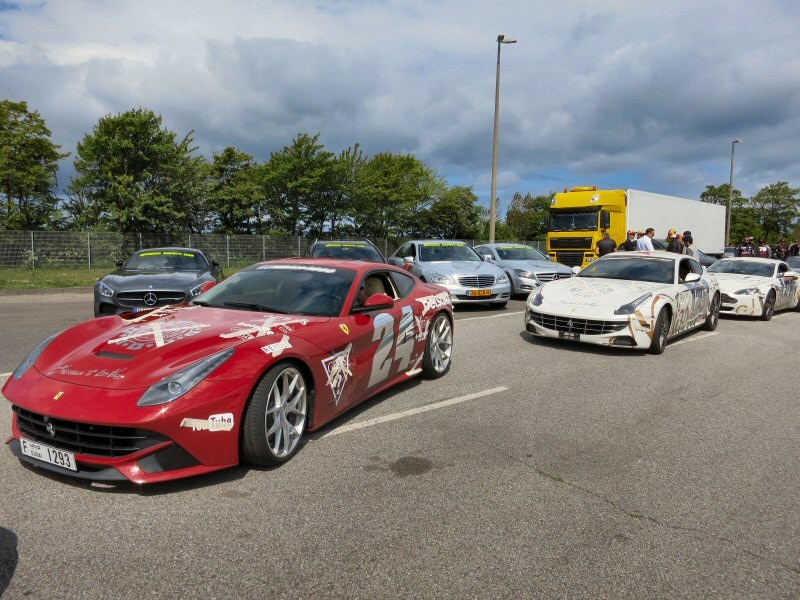 Photo by Benjamin Hunting
10) 2016 Aston Martin Vulcan
The all new 2016 Aston Martin Vulcan is primed to become one of the most lusted-after Aston Martin vehicles of all time. That's because when Aston Martin announced its release in early 2015, they made sure to mention it's a track-only vehicle because it won't be legal to drive on the street. Oh, and Aston Martin also noted that they were only planning to build 24 examples, which are probably all spoken for by now. Lucky buyers get a gorgeous package, heavy on the carbon fiber and magnesium components, stuffed with a 7.0-liter V-12 that will make more than 800 horsepower (exact number still yet to be determined). There's a chance that the 2016 Vulcan might evolve into a street-legal version some day, that is, if the rest of us should be so fortunate.