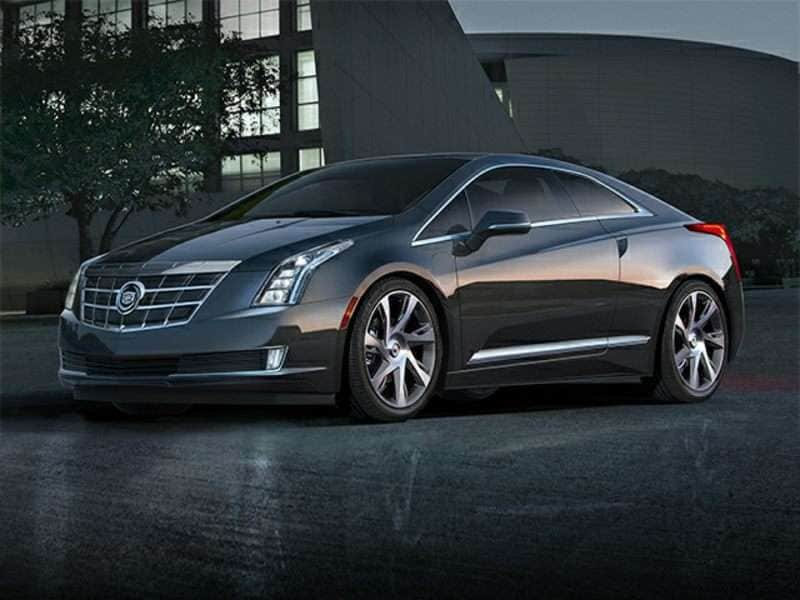 2015 cadillac elr
Whenever we're asked to come up with a list of the best looking anything, we know we're about to open the floodgates of dissension. So before we go any farther, please take note of the extensive comments section below. If there's a car (or cars) you feel should be on the list of the best looking 2015 hybrid cars, and we somehow overlooked it (or them), please feel free to write below. Tell us which and why. For those of you who might disagree with our choices, please keep it civil and respond with your choices. Between us all, we might come up with a comprehensive list of the best looking hybrid cars ever.
Audi Q5 Hybrid
Easily the best-looking hybrid SUV currently on offer, Audi's Q5 Hybrid benefits from a total system output of 245 horsepower and 350 ft-lbs of torque. Its gasoline engine displaces 2.0-liters and is good for 220 horsepower. This is paired with an eight-speed automatic transmission and a 54-horsepower electric motor. EPA fuel economy is rated at 24 miles per gallon in the city, 30 on the highway, and 26 combined. Among the complement of luxury features for the handsome Audi hybrid crossover suv's beautifully styled interior treatment are a 14-speaker Bang & Olufsen audio system, blind spot monitoring, navigation, and voice controls. Pricing for the 2015 Audi Q5 hybrid starts at $51,900.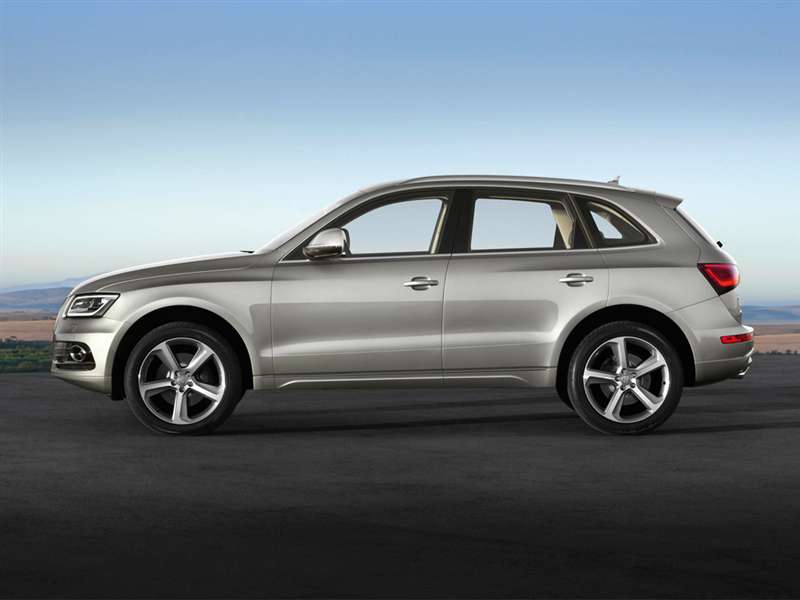 BMW i8
A technological tour de force, and proof hybrid doesn't mean boring, the stunningly beautiful BMW i8 is a high performance plug-in hybrid GT car offering 357 horsepower and 420 ft-lbs of torque—from a 228-horsepower, 1.5-liter turbocharged three-cylinder engine and a 129 horsepower electric motor. The gasoline engine powers the rear wheels through a six-speed automatic transmission while the electric motor drives the front wheels through a two-speed automatic. According to BMW, the innovative i8 is capable of traveling up to 22 miles—or at speeds of up to 75 miles per hour—on electric power alone. Pricing starts at $135,700.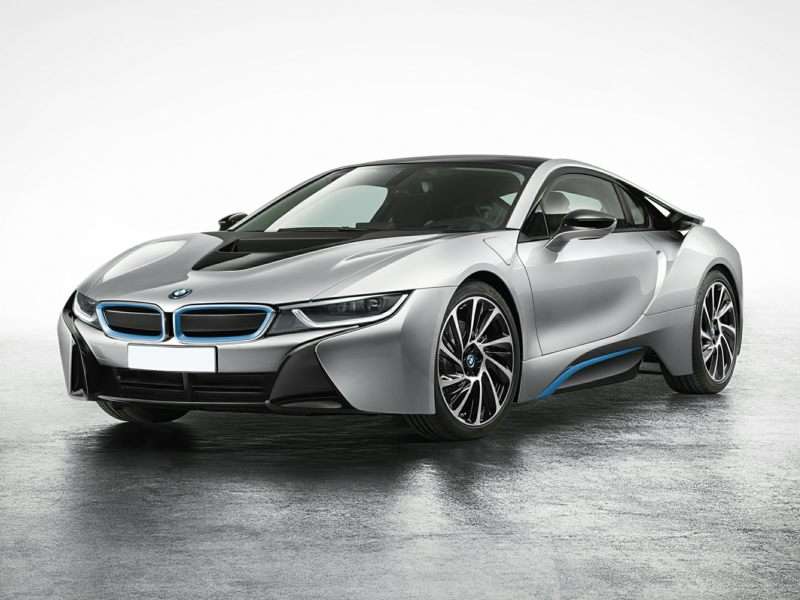 Cadillac ELR
The Cadillac ELR's wedge shape defies the convention a car has to be all curves to be beautiful. Further, its proportions are nailed perfectly. While technically there is no 2015 ELR, the 2014 model remains available for sale and Cadillac plans to introduce a revised version of the car for the 2016 model year. Some will argue the ELR is not a hybrid, but rather an extended range electric. We say if a gasoline engine and an electric motor motivate it—it's a hybrid—end of story. Power comes from a 157-horsepower electric motor with 295 ft-lbs of torque. A 1.4-liter gasoline engine generates electricity for the Cadillac. The EPA rates the ELR at 33 mpg combined. Pricing starts at $75,000.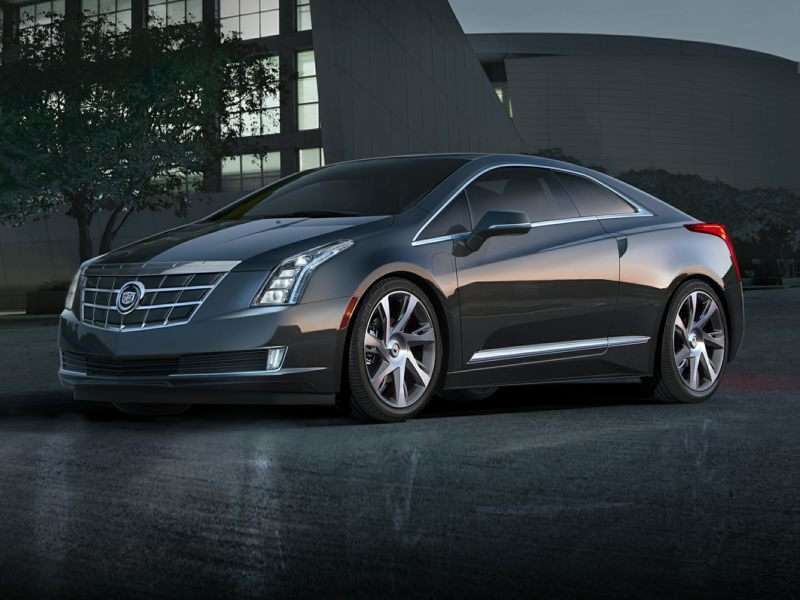 Ferrari La Ferrari
How can you possibly assemble a list of the best looking cars and leave Ferrari off the list? Sexy siren-esque good looks are part and parcel of what the marque is all about. Most people will, in all probability never see the Ferrari LaFerrari—limited as it is to a run of just 499 cars—on the street. And that's a shame. The low and lean profile of the La Ferrari, punctuated by its massive side scoops, blacked out canopy, and oversized tires and wheels just flat screams sex appeal. Power comes from a combination of a 789-horsepower V12 and a 161-horsepower electric motor for a total system output of 950 horsepower and 664 ft-lbs of torque. Pricing doesn't matter, they're all sold already.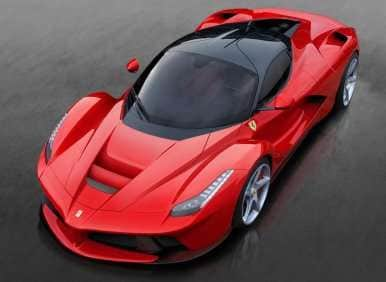 Infiniti Q50 Hybrid
The follow-up to Infiniti's highly vaunted G37 series of cars, Infiniti's handsome Q50 hybrid got a wonderfully curvaceous styling update for the 2015 model year. Its powertrain teams a 296-horsepower 3.5-liter V6 making 255 ft-lbs of torque with a 67-horsepower electric motor good for 199 ft-lbs and a seven-speed automatic transmission. The combined system output is 354 horsepower.  Offered in both rear-drive and all-wheel drive, the AWD powertrain is estimated at 28 miles per gallon in the city, 35 on the highway, and 30 combined. Standard equipment includes adaptive steering, dual-zone automatic climate control, Infiniti's In Touch electronics interface, and a 14-speaker Bose audio system. 2015 Q50 Hybrid AWD pricing starts at $46,200.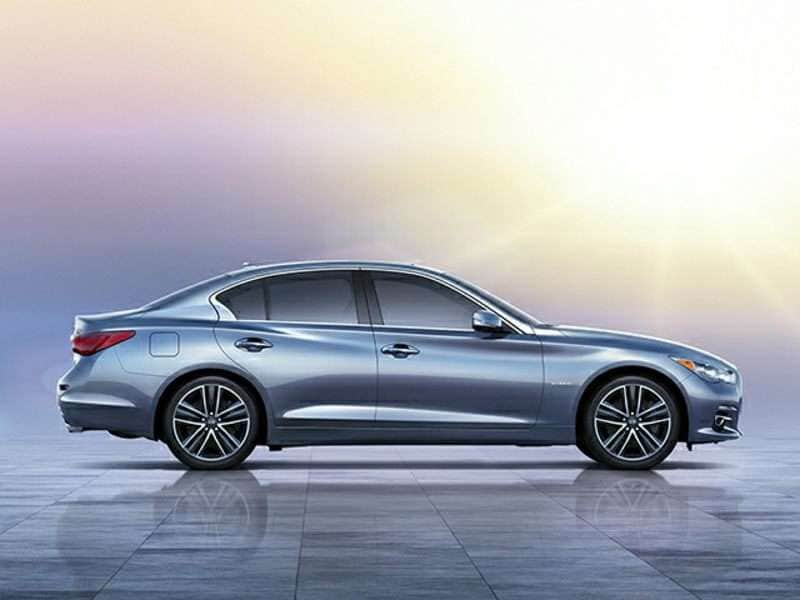 Photo by Infiniti
Lexus LS 600h L
Unquestionably one of the world's most luxurious hybrid automobiles, the sleek 2015 Lexus LS 600h L pampers passengers with every luxury feature imaginable. Further, its quiet presence emanates an aura of wealth and exclusivity. Power comes from a 389-horsepower V8 making 385 ft-lbs of torque feeding a continuously variable transmission. This is mated with two electric motors for a total system output of 438 horsepower. Fuel economy is rated at 19 miles per gallon in the city, 23 on the highway, and 20 combined. While those numbers sound low for a hybrid, keep in mind this hybrid is a long wheelbase luxury sedan packed to the rafters with luxury gear. Pricing starts at $120,060.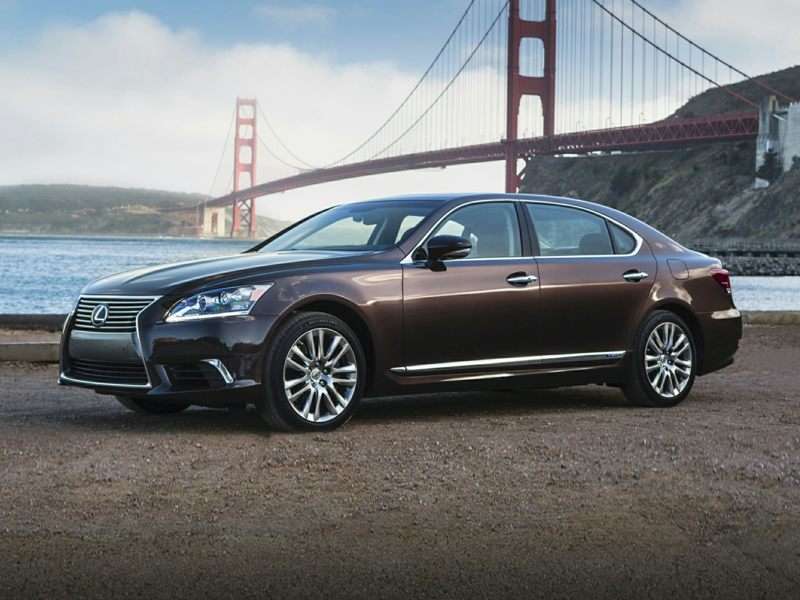 Photo by Lexus
Lincoln MKZ Hybrid
Handsome, well crafted and extremely tech-laden, the Lincoln MKZ Hybrid delivers outstanding fuel economy for people who prefer to be socially responsible in a quiet way. If you want to ride right and remain out of sight, Lincoln's tastefully lovely hybrid luxury car serves quite well. The Lincoln MKZ Hybrid produces a system total of 188 horsepower. A 2.0-liter four-cylinder engine with an electric motor—through a continuously variable transmission—feeds the front-drive powertrain. Further, the Lincoln can travel at speeds up to 85 mph solely on electric power. Fuel economy is quoted at 41 miles per gallon in the city, 39 on the highway and 40 combined. Pricing starts at $35,190.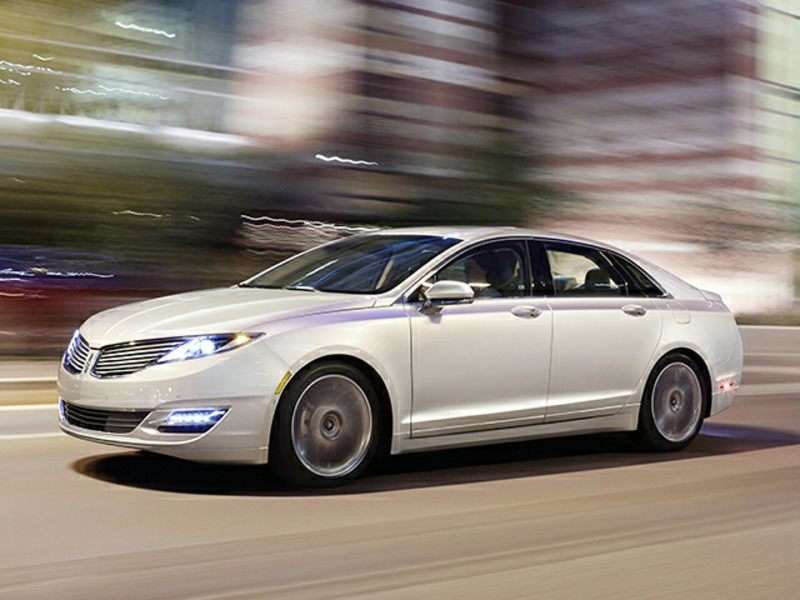 Photo by Lincoln
Lamborghini Asterion LPI 910-4 Concept
The beautiful Lamborghini Asterion LPI 910-4 Concept is remarkably conventional looking—for a Lamborghini. Of course when you say "for a Lamborghini", you leave a lot of room for wow. If you're familiar with the marque's nomenclature structure, you know the designation means the Asterion has a total of 910 horsepower, its engine is positioned longitudinally, and its powertrain is all-wheel drive. But wait, there's more—the "I' stands for Ibrido, which means hybrid in Italian—Lamborghini's first plug-in hybrid. Three electric motors are teamed with the 5.2-liter V10 from the Huracan. Lamborghini says 0 to 60 in three seconds, and a 199 mph top speed. With la Ferrari and McLaren P1 out there, they'll very likely build it.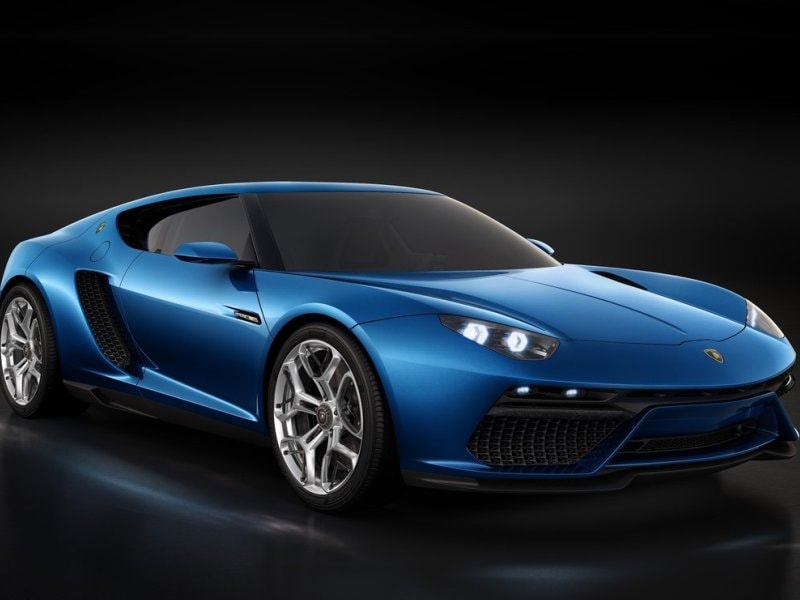 McLaren P1
We're suckers for anything this low, sleek, and swoopy. Add the fact it's a plug-in hybrid offering in excess of 900 system horsepower and you'll have our rapt attention. The McLaren exotic sports car looks absolutely adhered to the pavement, with curves placed only where they'll serve some function of the P1. Thus, there are peaks over each of the four wheels, and the passenger compartment. Other than that, it's as low to the ground as it could possibly be. Power comes from a 3.8-liter twin-turbocharged V8 good for 730 horsepower and an electric motor capable of generating 176. Together, they produce a total system output of 903 horsepower and 664 ft-lbs of torque. Pricing starts at $1, 500,000.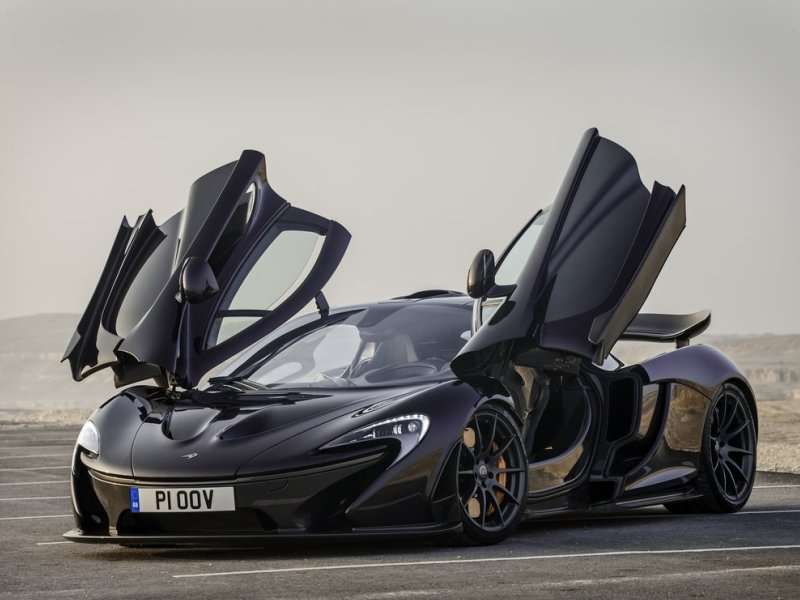 Mercedes-Benz S550 Plug-In Hybrid
Our experiences with the Mercedes-Benz S550 have us confidently including the upcoming plug-in hybrid version of the car on this list of the best looking 2015 hybrid cars. The Mercedes styling language has evolved to incorporate more curvilinear lines, with sculptural surface detailing accents adding just enough depth to suggest quality and frankly, expense. One of the things we like most about the style of the S550 is the way its shape makes the car look smaller than it actually is. Power comes from a twin-turbocharged 3.0-liter V6 paired with an electric motor to produce a total system output of 436 horsepower and 479 ft-lbs of torque. Pricing and fuel economy have yet to be announced.