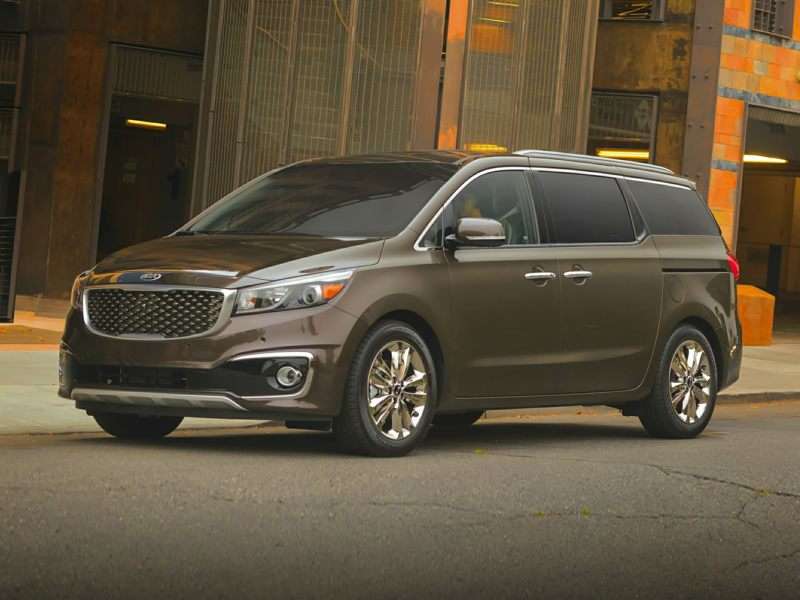 2016 Kia Sedona ・ Photo by Kia Media
When you think of the least cool vehicle on the road, you probably instantly think of a minivan. Sometimes thought of as a punishment for having kids, there is no need for a minivan to be boring. The minivan segment isn't nearly as full as it used to be, but each manufacturer stills need to distinguish its vehicles from those of its competitors, and a few of the models stand out for being unique in interesting ways. Sadly, we only found a few minivans we think offer enough unique features that make these three vans the coolest.
2016 Kia Sedona - Coolest Interior
In SXL trim, the Kia Sedona has by far the best interior in the minivan segment, which is why it's one of the coolest minivans. The SXL's First-Class Lounge Seating with Premium Nappa Leather includes reclining second-row seats that provide adjustable lower leg support, move fore and aft by up to 11 inches, and could give a good La-Z-Boy a run for its money. Dual power sunroofs and a tri-zone automatic climate control system with a cluster ionizer to clean the cabin air keep the temperature inside perfect, while the second lower glovebox keeps your beverages chilled and ready to store in one of the twelve cupholders. To run your household appliances a front 115-volt power inverter is standard, while a rear cargo area inverter is optional.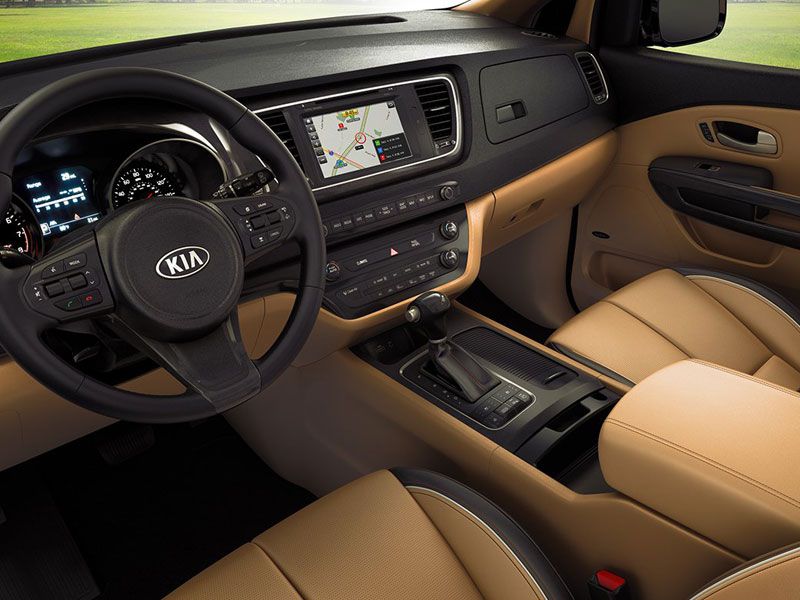 Photo by Kia
2016 Kia Sedona - Coolest Performance
The Kia Sedona's 3.3-liter V6 makes 276 horsepower, which is more than enough to whisk your distinguished passengers around in quiet comfort. Because of the extra gadgets and the heavy First-Class Lounge Seating, fuel economy for this coolest minivan is a bit dismal with a combined rating of 19 miles per gallon, but that's still significantly better than the 15 mpg you'd get in a Rolls Royce (as a comparison, some lower-trim versions of the Sedona have combined fuel economy ratings of 21 mpg). The run from 0 to 60 miles per hour takes around eight seconds, which is competitive with the other class leaders.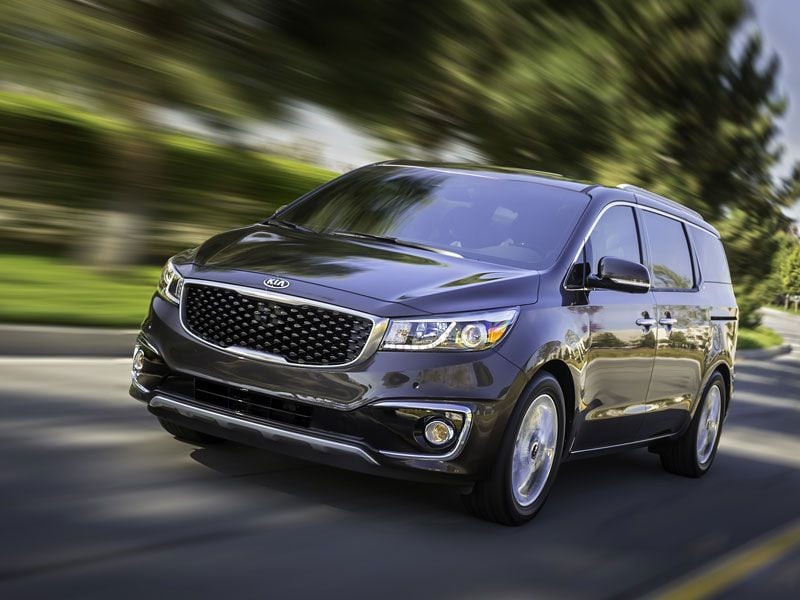 Photo by Kia Media
2016 Kia Sedona - Coolest Amenities
All of these features mean that the top-of-the-line Kia Sedona SXL delivers more of a first-class experience than nearly any other vehicle on the road, nevermind any other minivan. The Sedona SXL stands out as a minivan that shouldn't be reserved for children and families; in fact, it might be the perfect high-end livery vehicle, and there's a chance that some SXLs might make it through their entire life-cycles without ever seeing a child. Other versions of the Sedona offer some of the same amenities, but none are nearly as luxurious. Which makes them just another minivan, and not nearly as cool.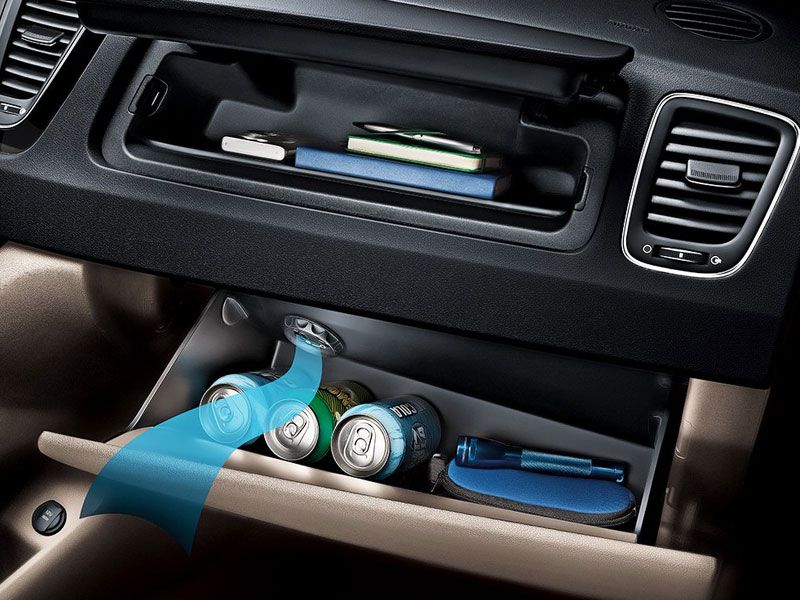 Photo by Kia Media
Honda Odyssey - Coolest Seating Arrangements
The Honda Odyssey is one of the perennial leaders in the minivan market, and for good reason. It has everything you'd expect from a minivan: The interior is cavernous, with plenty of room even for third row passengers, and cargo space behind the third row should be more than sufficient for most trips. Total seating is available for up to eight passengers, or for more cargo room the second row can be removed and the third-row split Magic Seat folded quickly and easily into the floor. The outboard second-row seats can move sideways to provide more hip room, and the middle seat can be moved nearly six inches forward if you order the available comfort slide feature.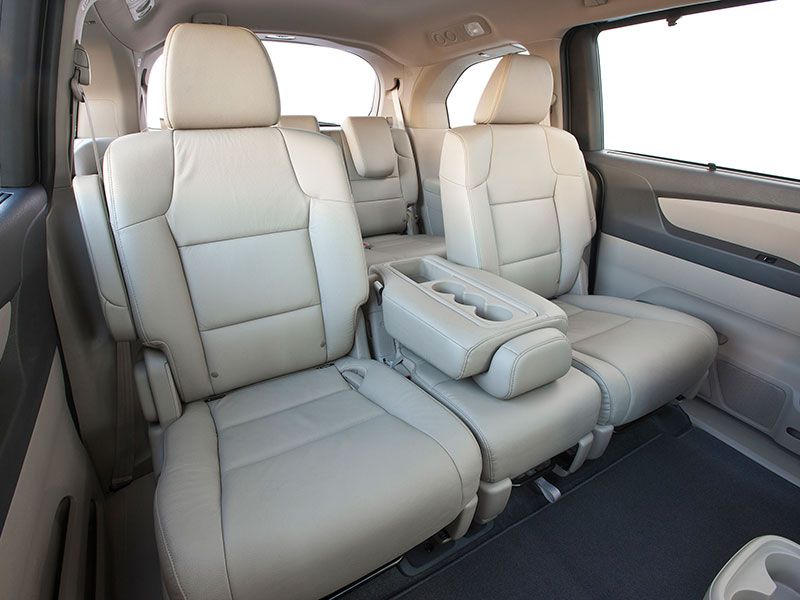 Photo by Honda
Honda Odyssey - Coolest Gadgets and Entertainment
What makes the Odyssey cool are the available features that cover nearly everything you need to keep the family happy (and clean up after them), including a cool box to keep drinks cold, a tri-zone climate control system, second-row sunshades, a hard-disk based 650-watt 12-speaker 5.1 Surround Sound audio system with subwoofer, and a rear-seat entertainment system with a 16.2" widescreen monitor that can play from two different sources at the same time. There's even a built-in HondaVAC vacuum, with a hose that's long enough to suck up the leftover popcorn from every interior crack and crevice after the mobile movie theater experience is over.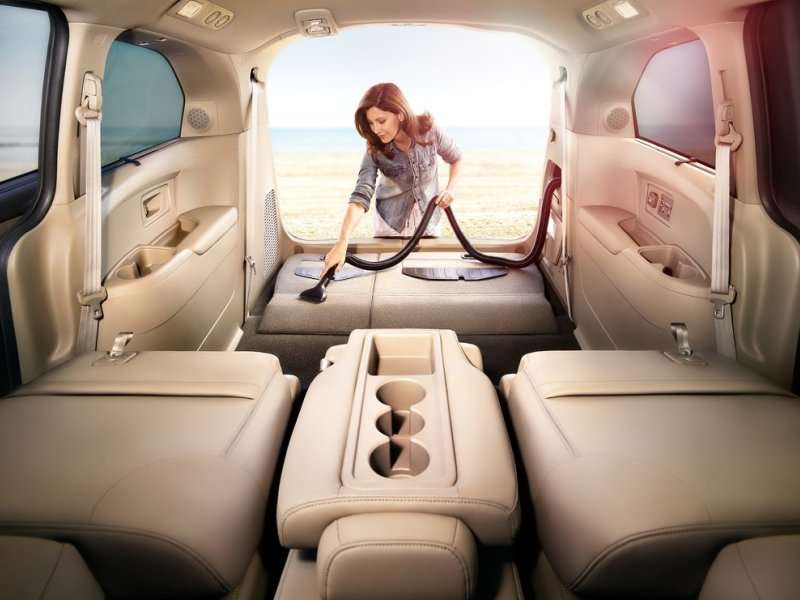 Photo by Honda
Honda Odyssey - Coolest Engine
The Odyssey doesn't handle like an NSX, but it does well for such a large and top-heavy vehicle, and could make you forget that you have your entire family in the vehicle with you. The fuel-efficient V6 makes 248 horsepower, can tow up to 3,500 pounds, and has a fuel economy rating of 22 miles per gallon combined. If that isn't enough, at least one tuner has more than quadrupled the power in an Odyssey to 1,000+ horsepower and swapped in a manual transmission (though fuel economy probably suffers a bit). If that doesn't make this one of the coolest minivans, we don't know what does.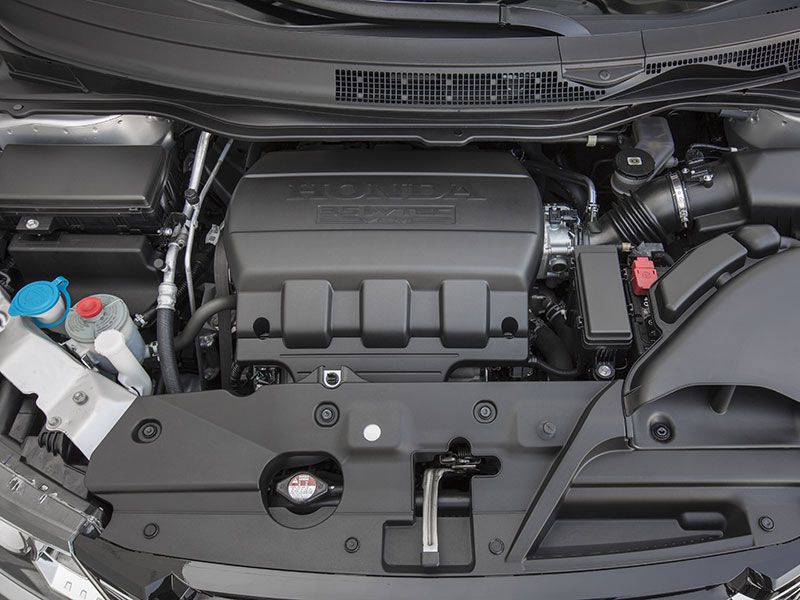 Photo by Honda
Ford Transit Connect Wagon - Coolest Fuel Economy
The Ford Transit Connect Wagon is essentially a small cargo van with three rows of seating and a few interior upgrades, which means that it has a good payload capacity and a decent towing rating and qualigies for one of the coolest minivans, even though it really isn't one. Power comes from either a 169 horsepower, normally-aspirated 2.5-liter 4-cylinder, or a slightly more powerful 178 horsepower, turbocharged 1.6-liter EcoBoost. Neither engine is a speed demon, but both should have enough power to keep up with traffic. The more powerful Ecoboost is also the more economical choice with a combined fuel economy rating of 25 miles per gallon (which is 3 mpg better than the standard engine), though the normally-aspirated 2.5-liter is available with a compressed natural gas / propane prep package.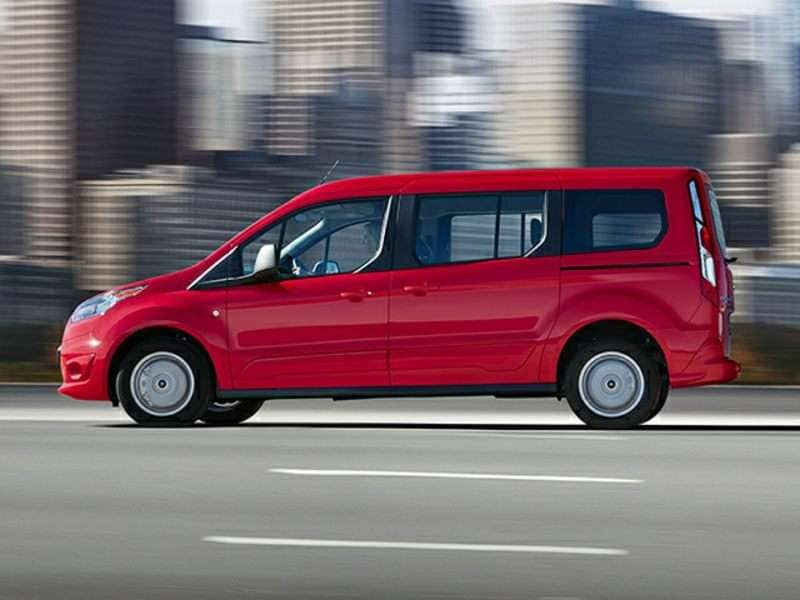 Photo by Ford
Ford Transit Connect Wagon - Coolest Commercial Use
Standard-wheelbase models feature two rows of seating, while long-wheelbase versions have three rows (though they are saddled with the standard engine; the EcoBoost is limited to short-wheelbase models only). If you are looking for cargo space and don't need rear seating, the Transit Connect Van is geared towards commercial users but might be just what you're looking for.
One very cool feature of the Transit Connect Wagon is the Ford MyKey system, which can be set to limit the top speed, offers selectable speed alert chimes, can limit the radio volume to 45 percent, and can mute the audio system until the safety belt is buckled, all of which should prevent a carload of teenagers from having too much fun.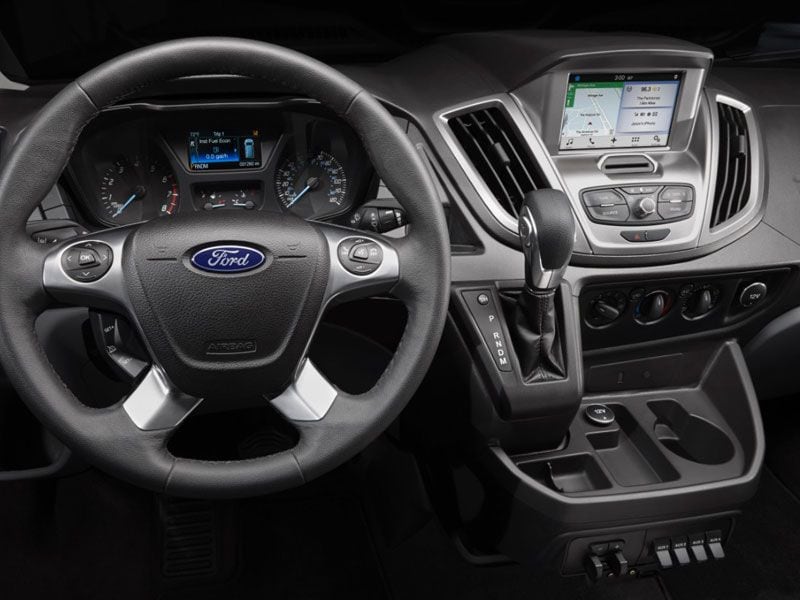 Photo by Ford
Ford Transit Connect Wagon - Coolest Gear Transport
Some other features that make the Transit Connect Wagon one of the coolest minivans are its available upfitter wiring harness, 180 degree swing-out rear doors, QuickClear electric windshield defroster with heated washer jets, panoramic fixed-glass vista roof and trailer tow package. Three 12-volt power points, available aircraft-style mid-vehicle overhead storage and rear-seat climate control round out the interior. If you're the family taxi driver, the Taxi Package includes the wiring and hole in the roof for your very own toplight. It all adds up to the perfect vehicle for a everyday use, a weekend getaway, or a roadtrip with some of your best friends and their coolest gear.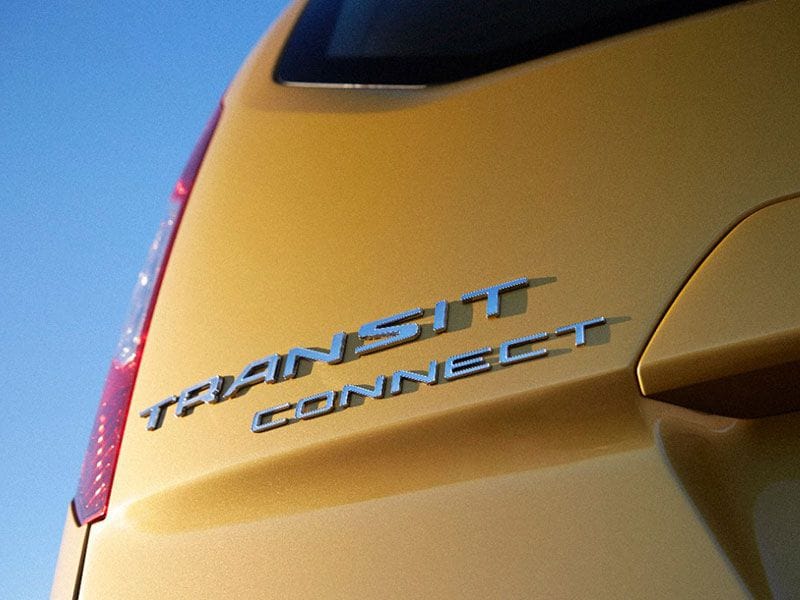 Photo by Ford