Last year at this time, Subaru was growing so quickly that its October sales release had headlines stacked five high. The automaker had its best October ever, as did the Subaru Outback, Subaru Forester and Subaru Legacy, and it had set an all-time annual sales record, too, even with two full months left on the calendar. Heck, Subaru was growing faster than either Hyundai or Kia—on a YTD basis—at this point in 2010. It's been a far different story in 2011, however. Deliveries last month took another hit, falling by 11.62 percent, and that ended up dragging Subaru's year-to-date performance into the red—albeit to the tune of just -.32 percent.
Of course, the big surprise here isn't that Subaru sales have flat-lined for 2011—it's that they didn't drop any further. Like most of the Japanese automakers, Subaru lost significant volume as a result of this spring's earthquake and tsunami, and is just now seeing production return to normal. Does that means Subaru's sales success will soon return to "normal," too?
Let's find out.
Subaru's Halloween Treats
First, it's important to note there were some positives to last month's numbers. The Legacy and Outback did see minor advances in October, so they again set monthly volume records. And even the Subaru Tribeca appears to have been lifted by the U.S. market's interest in crossovers, scoring a 51.1 percent jump in deliveries last year. And it will certainly surpass its 2010 full-year mark in November. We're only talking about 2,236 units—that's YTD, not for October alone—but the Tribeca's performance so far this year has to be considered a good sign, and the same goes for the Legacy.
The Legacy is vital to Subaru's future. If the automaker wants to be more than a niche player in this country, it has to play in more than just the niches where products like the Forester and Outback compete. And on the car side, this means the mid-size sedan segment. Unfortunately, thanks to the resurgence of the Chrysler Group's entries—the Chrysler 200 and Dodge Avenger combined for more than 17,000 deliveries in October—along with the growing success of the Kia Optima, ye olde bar is set fairly high. The Legacy's 3,546 sales last month were less than half of the Avenger's. It's good that the Subaru sedan has been able to remain atop the second-tier group, outselling cars like the Mazda6 even when the latter was finishing its best October since 2008, but it's going to be exceedingly difficult for the Legacy to do much more than hold its own in the segment, given how many strong sellers are ahead of it on the sales chart.
Needless to say, that puts a lot of pressure on the all-new 2012 Subaru Impreza, which is slated to go on sale this month.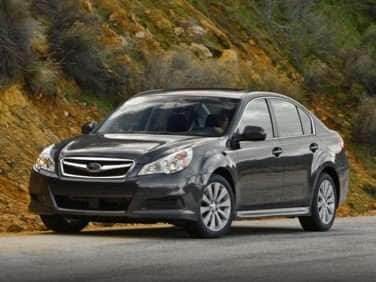 Big Hopes for a Compact Car
The current Impreza has had a decent run in 2011, enduring a 9.9 percent YTD sales drop that is not at all out of line for a vehicle in the last days of its lifecycle: The car had been comfortably above 3,000 units per month prior to October, when dealers were selling down inventory of the 2011 model but not yet receiving the 2012's. And while last month's deliveries were about half those of its closest mainstream competitor—as was the case with the Legacy—the window of opportunity for the new Impreza seems to be open significantly wider.
For one thing, the competition itself is weaker. The Honda Civic has had a rough go of it in the press lately, and it remains to be seen if it will return to pre-earthquake volumes when/if Honda is able to recover from the flooding in Thailand. Things have been bumpy of late for the Ford Focus, too, as a result of ongoing issues with SYNC and MyFord Touch, and the Blue Oval did sell 30 fewer Foci last month than in October 2011. The Toyota Corolla and Nissan Sentra are older models, and the new Impreza will get here before they're renewed. The Kia Forte really hasn't seen the kind of success the brand's other models have, and sales fell more than 18 percent in October, with a relatively low volume of 4,712 units. And remember, the Chrysler Group does not offer a compact sedan from any of its brands.
At the same time, the all-new Impreza will finally put up almost segment-competitive fuel-economy numbers of 27 mpg city/36 mpg highway—becoming the most fuel-efficient all-wheel-drive vehicle in the U.S.—while maintaining the same starting price as the 2011 model.
And because the Impreza's sportier WRX and STI variants will become standalone products for their next iterations, Subaru won't have to make compromises to the "regular" Impreza to keep its appeal to mainstream compact buyers. (Obviously, this should help the performance, in all senses, of the WRX and STI, too.)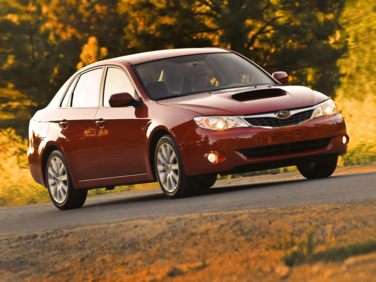 Catching the BReeZe
Finally, the upcoming Subaru BRZ—built in collaboration with Toyota and slated to debut at the Los Angeles Auto Show—should be an instant image-changer for the company. It will put Subaru in the kind of spotlight that only shines off of a dramatically designed sports coupe, reminding folks of the automaker's existence in the first place, and more specifically, it also will help broaden the brand's appeal beyond all-wheel-drive enthusiasts. This is key for Subaru, because its traditional all-AWD positioning has tended to crowd out any other reasons to buy its vehicles, and limit its pool of potential buyers.
Things should go swimmingly after that.