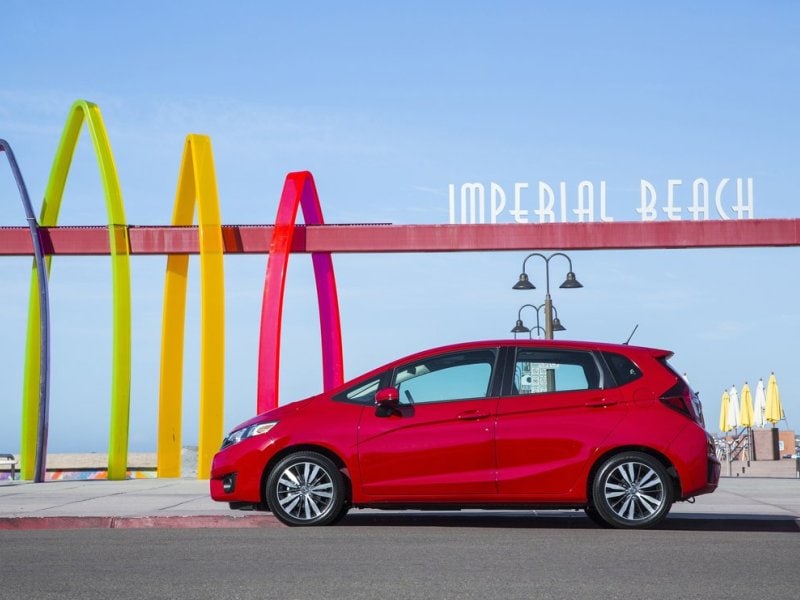 2015 honda fit
Small Hatchback Cars provide practical owners with the best of both worlds, combining modest dimensions with the added versatility of a "fifth door" and unexpectedly impressive cargo space. To put that into context, a hatch generally offers more room for gear behind its rear seats than can be found in the trunk of a longer sedan, and it then builds on that benefit with a fold-down second row that can more than double available cargo space. 
And while that covers the "hatchback" part of the equation, readers should further know that, here, "small" means being a member of the subcompact segment or below.
Just to mix things up, this list is presented in reverse alphabetical order.
2015 Chevrolet Spark
The hatchback advantage is on clear display in the 2015 Chevrolet Spark, which is a mere 144.7 inches in length but can still cram in up to 31.2 cubic feet of cargo (when its rear seats are folded); the Spark can hold 11.4 cubic feet of gear even when all seats are taken, too.
But that's far from the only advantage being showcased by the Spark. As folks may recall, the Bowtie brand's city car also is among the Chevy products that will offer OnStar 4G LTE technology for the 2015 model year, delivering cutting-edge connectivity and a mobile wi-fi hotspot. The Spark further remains the only car in its class to earn a Top Safety Pick recognition from the Insurance Institute for Highway Safety, while Chevy notes that it's also the only one to offer a five-year/100,000-mile powertrain warranty.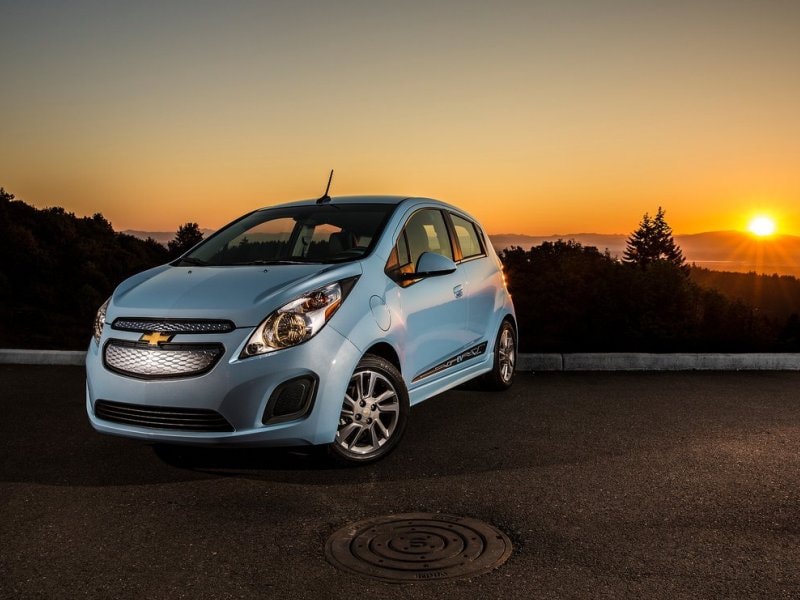 2015 Fiat 500
Bringing its hallmark haute-couture fashion to our list of Small Hatchback Cars is the 2015 FIAT 500, complete with three eye-popping new exterior colors that include Giallo Moderna Pearl (Modern Pearl Yellow), Laser Blu (Bright Metallic Blue) and Billet Argento (BIllet Silver), as well as available premium cues like Beats audio, BLUE&ME hands-free communications technology, a powerful turbocharged engine, multiple special editions and a redesigned instrument panel that now features a 7-inch, high-definition color display.
The Fiat 500 also stands out for its three-door body style and especially agile proportions, highlighted by a length of 139.6 inches, a rear luggage compartment of 9.5 cubic feet and a total cargo capacity, with rear seats down, of 27.2 cubic feet.
(Note: The 2015 Fiat 500 is available as an open-air cabriolet model, but that entry's retractable cloth top results in more of a trunk than a hatch.)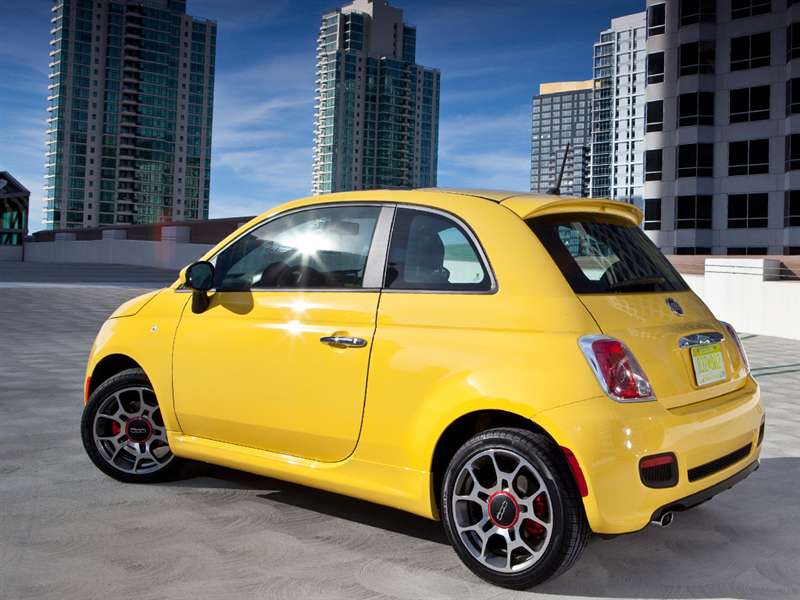 2015 Ford Fiesta
The 2015 Ford Fiesta actually comes in both hatchback and sedan configurations, but get this: Even though the former is more than a foot shorter than the latter, it's the hatch that has a big-time cargo-carrying advantage. In fact, while the sedan can fit 12.8 cubic feet of luggage in its trunk, the Fiesta five-door can fit 14.9 cubic feet behind its second-row seats and reveal 25.4 cubic feet when those seats are folded.
Of course, drivers who want to really haul can up the ante with the Fiesta ST, thanks to its 1.6-liter EcoBoost engine—a unique feature for our Small Hatchback Cars. That powerplant serves up 197 horses and 202 lb.-ft. of torque, with power routed solely through a six-speed manual transmission, yet it also realizes EPA ratings of 26 mpg city/35 mpg highway/29 mpg combined.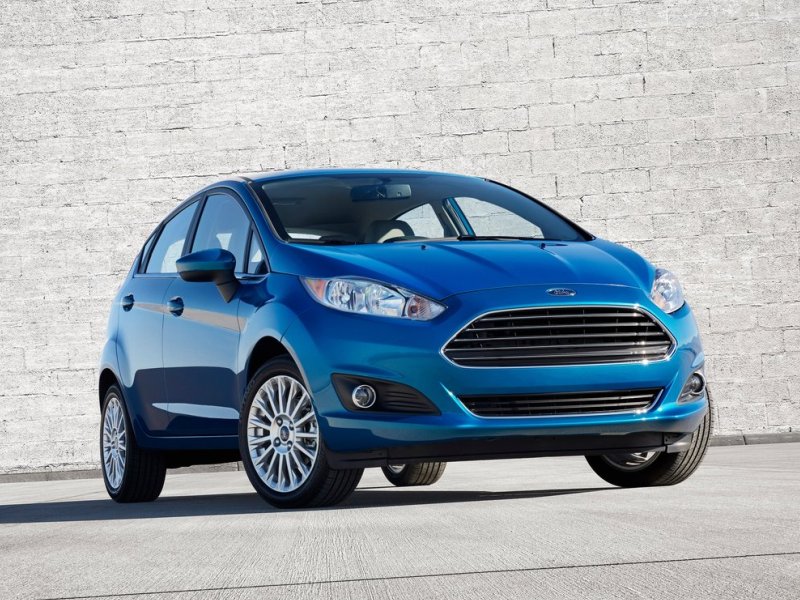 2015 Honda Fit
Perhaps the ne plus ultra of our Small Hatchback Cars is the 2015 Honda Fit, now on the marketplace with a new next-gen design. And not only is the 2015 Fit more powerful and more efficient than the previous model, it also optimizes its hatchback design even further to add a 4.9 cubic foot increase in passenger volume—even as designers shrunk the overall length of the Fit by 1.6 inches.
But the real difference-maker is the Fit's "Magic Seat" feature, designed to allow multiple seating and cargo configurations. Depending upon the setup, owners can load in items up to 7 feet, 9 inches in length, or those up to nearly 4 feet in height, while enjoying a total of 52.7 cubic feet of stuff.
The 2015 Honda Fit is an IIHS Top Safety Pick, too, as well as a 5-star overall safety performer according to NHTSA.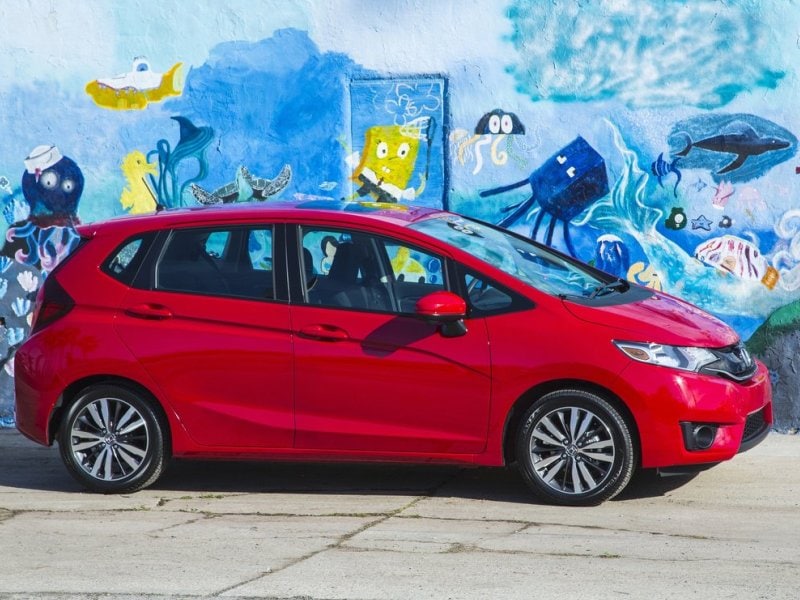 2015 Hyundai Accent
The Hyundai Accent has become a very strong player among Small Hatchback Cars, with the Accent family finishing as No. 3 on the segment's sales leaderboard and also getting off to a hot start for the current selling season. Certainly helping matters, the Accent hatch can squeeze 47.5 cubic feet of cargo into its 172-inch length if owners fold down its rear seats, or still provide a 24.1-cubic-foot rear cargo hold when those seats are in their upright position. The Accent sedan—offered solely as an entry-level model—has a trunk capacity of 13.7 cubic feet.
However, both models do benefit from some mid-cycle revisions for the 2015 model year, highlighted by revised styling for the cars' grilles, headlights and taillights; redesigned wheels covers for both the standard 14-inch and available 16-inch wheels; spruced-up interior fabric patterns; and three new exterior colors, including Vitamin C, Pacific Blue and Misty Beige.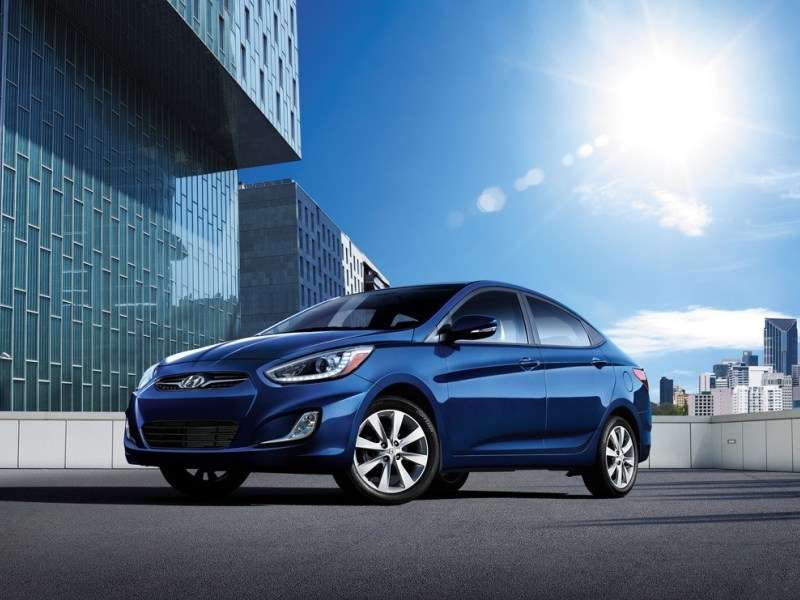 2015 Kia Rio
Although the 2015 Kia Rio 5-Door is one of a handful of Small Hatchback Cars to offer a sedan counterpart, Kia is the only brand to price both of its subcompact entries with the same starting point. Makers like Nissan and Ford, for example, require hundreds of dollars extra to move from four doors to five, while the MSRP of both the Rio 5-Door and the Rio sedan is the same $13,990.
That doesn't affect the hefty hatchback cargo advantage, either, since the Rio 5 delivers 15 cubic feet of gear space behind the second row of seats, as well as 49.8 with the rear seats folded, and the Rio sedan maxes out with 13.7 cubic feet of trunk space. Making that contrast even more stark is the fact that the Rio 5, at 159.3 inches in length is about 12.6 inches shorter than its sedan sibling.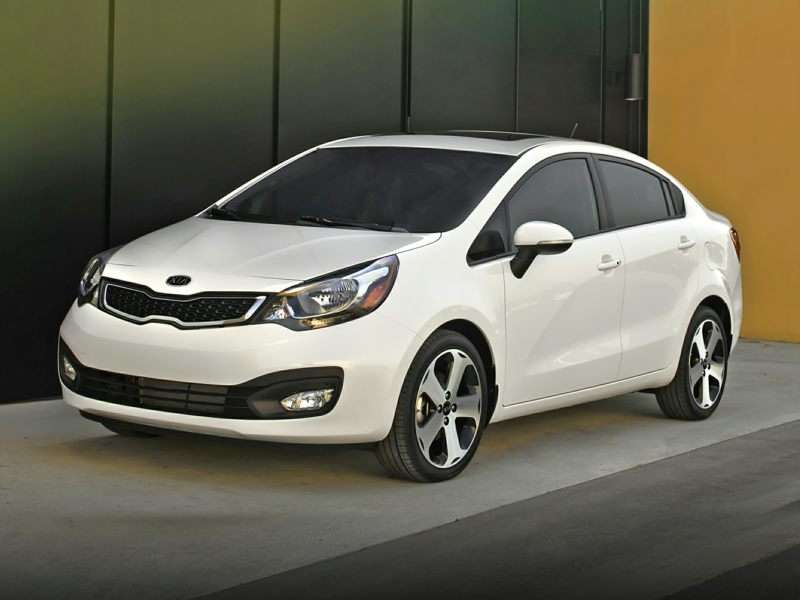 2016 Mazda Mazda2
Okay, the 2016 Mazda Mazda2 has yet to be officially released in this country, but it's a shoe-in for our list of Small Hatchback Cars anyway.
That's because it will introduce all three of Mazda's top technology ranges to the U.S. subcompact segment, including the brand's Skyactiv powertrain and chassis features, the Mazda Connect infotainment and connectivity system, and an array of Activsense proactive safety measures.
Globally, the next-gen Mazda2 also will offer a diesel engine and all-wheel drive, although neither feature has been confirmed for U.S. markets at this time.
Stay tuned!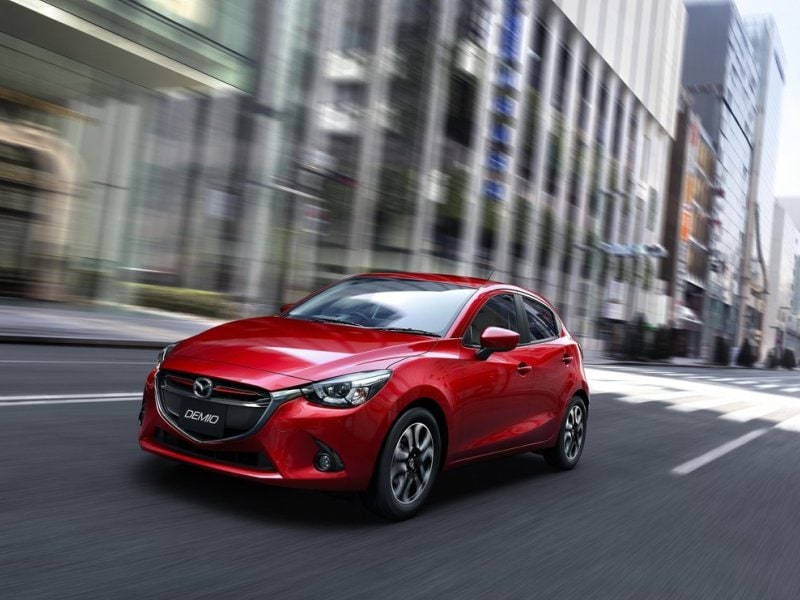 Photo by Mazda USA
2015 Mini Hardtop 2 Door
A number of our Small Hatchback Cars put a distinct focus on driving dynamics, but it's the 2015 MINI Hardtop 2 Door that just may be the ultimate choice here. After all, even the entry-level Mini model benefits from TwinPower turbo technology—courtesy of Mini's corporate owner, BMW—and that sophisticated three-cylinder unit brings with it 134 hp, 162 lb.-ft. of torque and a "10 Best Engines" award from WardsAuto.
That premium power then gets complemented by an array of premium infotainment and technology features, with the MINI Wired Package—bundling an 8.8-inch high-def display, the MINI Connected XL system, navigation and enhanced Bluetooth capabilities—being a particular high point.
The 151.9-inch 2015 Mini Hardtop 2 Door also serves up 8.7 cubic feet of cargo space that can be expanded to 34 cubic feet by folding down the Mini's rear-seat back rests.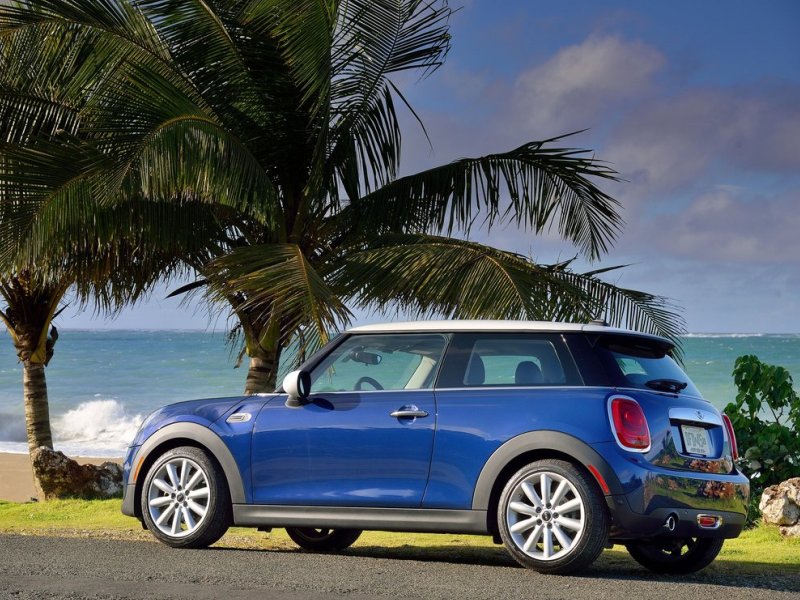 2015 Nissan Versa Note
The 2015 Nissan Versa Note provides a hatchback complement to the high-value Versa sedan, offering yet another opportunity to put the spotlight on how a hatch can help owners in terms of vehicular Versa-tility. Consider: The Versa Note has a robust 18.8 cubic feet of cargo capacity with all seats up, along with 38.3 cubic feet when the rear row is folded down; the maximum cargo volume for the Versa sedan is 14.9 cubic feet. As another bonus, Nissan also offers the "Divide-N-Hide" adjustable floor for the Versa Note to help owners better manage and secure their gear. 
Nissan also heats up the hatchback with an athletically oriented SR edition for 2015, serving up style enhancements like model-exclusive front and rear fascias, a unique front grille, 16-inch aluminum-alloy wheels, and an upgraded cabin.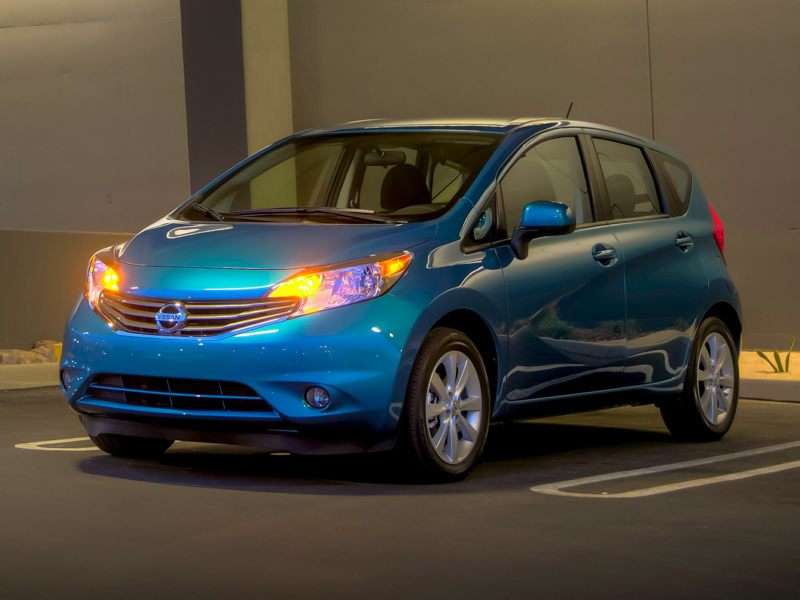 2015 Toyota Yaris
Toyota doubles down with Small Hatchback Cars, since the 2015 Yaris qualifies in both three- and five-door body styles. There's no difference between the two in length, but the former provides a bit less cargo volume with the vehicles' rear seats up: 15.3 cubic feet vs. 15.5. Sadly, cargo-capacity specs with the back seats down are hard to come by, and in the entry-level model, the Yaris L, the second row is bench seating; a 60/40 split is offered in the higher grades.
Additionally, the design of the 2015 Toyota Yaris has been nicely refreshed for the new model year and now shows off a sleeker, more aerodynamic exterior, a more premium cabin boasting more soft-touch materials, and standard Entune audio that can be upgraded with Toyota navigation.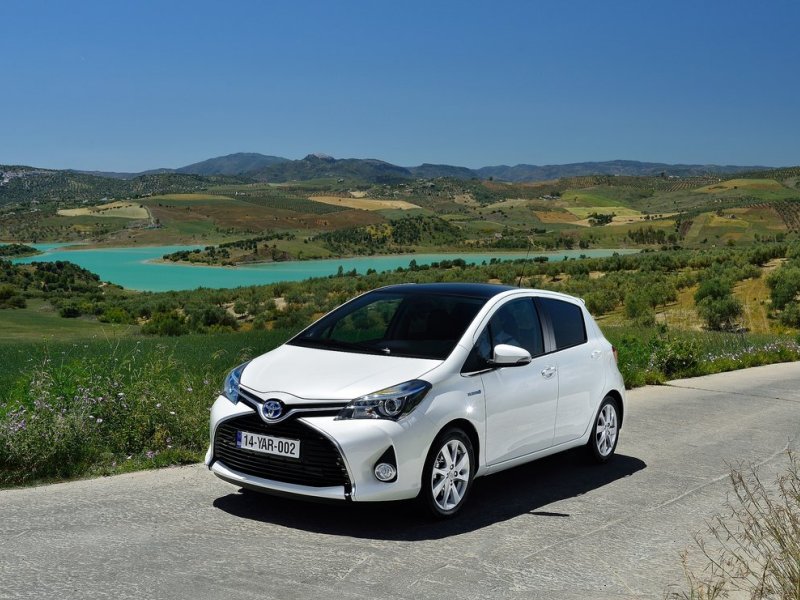 Photo by Toyota