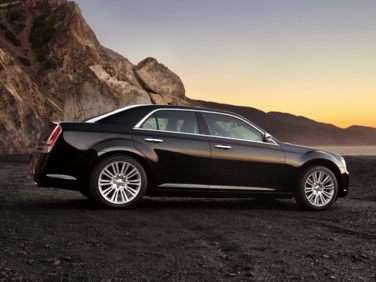 With September auto sales now in the books, and the numbers starting to trickle in, it looks to be a familiar story with the domestic players: Chrysler set the pace with a 12 percent increase that should be just above the industry average, but GM and Ford, despite some impressive bright spots, endured sales that were essentially flat for the month. Thus, while the General's small-car lineup enjoyed a 97 percent jump in volume, the automaker overall was ahead of last year's results by a modest 1.5 percent. The situation was similar at Ford, where small cars boosted sales by 73 percent over September 2011—and the Ford Escape set another sales record—but the company's total sales volume fell by a couple hundred units.
Other highlights from the September auto sales of the big three include …
September Auto Sales: Six More Records Fall at Chrysler
September auto sales for the Chrysler Group totaled 142,041 units, up 12 percent, with a half-dozen vehicles setting new volume benchmarks for the month:
In addition, the automaker's first next-gen compact, the new Dodge Dart, reaped 5,428 sales in its first September on the market. That's a 72 percent month-over-month gain for the Dart, which is still in the process of ramping up to full inventory levels.
"Last month marked our 30th-consecutive month of year-over-year sales increases and our strongest September in five years," said Reid Bigland, head of U.S. Sales for the Chrysler Group, as well as president and CEO of the Dodge brand. "Going forward with our current product lineup, record low interest rates and a stable U.S. economy, we remain optimistic about the health of the U.S. new vehicle sales industry and our position in it."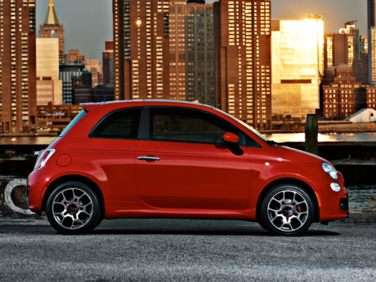 September Auto Sales: New GM Products Make Strong Starts
GM's September sales total of 210,245 was the most for the month in four years, and also was good for a 1.5 percent increase over September of the previous year. Obviously, that's not a particularly strong mark, but the automaker can take at least some solace from the performance of its newer vehicles, such as:
Cadillac XTS—The all-new full-size luxury sedan attracted 2,506 new customers in its first September; as an FYI, no large luxury sedan sold more than 1,000 units in August.
Chevy Volt—The Volt continued to roll last month, setting a second-straight sales record, selling 2,851 units, and raising the bar by 294.3 percent.
Chevy Cruze—Even with a bevy of all-new compact rivals, the Cruze is more than holding its own, courtesy of a 42.5 percent volume jump to 25,787 units—about 6,000 more than the Ford Focus.
Chevy Sonic—Once again one of the best-selling subcompacts in America, the Sonic sounded-off to the tune of 7,527 sales in its first full September at dealerships.
Buick Verano—The Tri-shield brand made further headway with its compact luxury sedan, which celebrated its first September by garnering 4,042 sales.
The award-winning Cadillac ATS also got out of the gate quickly, earning 611 sales after arriving in dealerships late in the month. As another random factoid, the GMC Acadia, for the second month in a row, outsold its Chevy Traverse and Buick Enclave brethren; the Professional Grade three-row crossover benefited from 6,159 sales and a 16.5 percent improvement.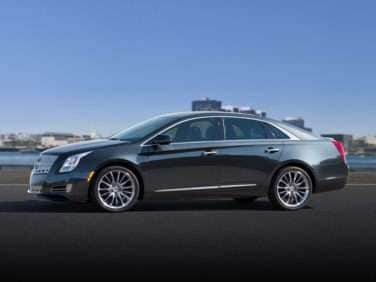 September Auto Sales: Ford Escape Keeps to its Winning Ways
Much as was the case for GM, Ford reaped strong sales from its smaller and newer products, but was dragged down by enough laggards that the Blue Oval's bottom line for the month was pretty much the same as for last year: 174,976 deliveries and a .1 percent slip in the standings.
Be that as it may, the Ford Escape is certainly doing its job. The all-new crossover has been on sale for two months now, and has set sales records in both of them. September's total: 23,148 units and a 14.5 percent improvement.
More Ford sales highlights from last month:
Ford Focus—Ford's compact contender raised sales by 91.4 percent in September, delivering 19,736 units to help propel the company to its best small-car September sales total in a decade.
Ford C-MAX—With a lower price and higher fuel-economy ratings than the Toyota Prius v, the C-MAX hybrid totaled 969 sales during its first few days at dealerships.
Ford Explorer—The Explorer broke the 100,000-sales barrier in August, then tacked on 13,453 more deliveries in September, growing sales by 18.7 percent.
Lincoln MKZ—Still gaining ground in advance of the 2013 model's debut, the Lincoln MKZ pushed deliveries up by 33 percent last month, achieving 2,575 September sales.
Lincoln MKT—The sales of the MKT have been bolstered by its entry into the livery market this year, and the positive results continued last month: MKT sales soared by 30.8 percent, albeit on 488 deliveries.