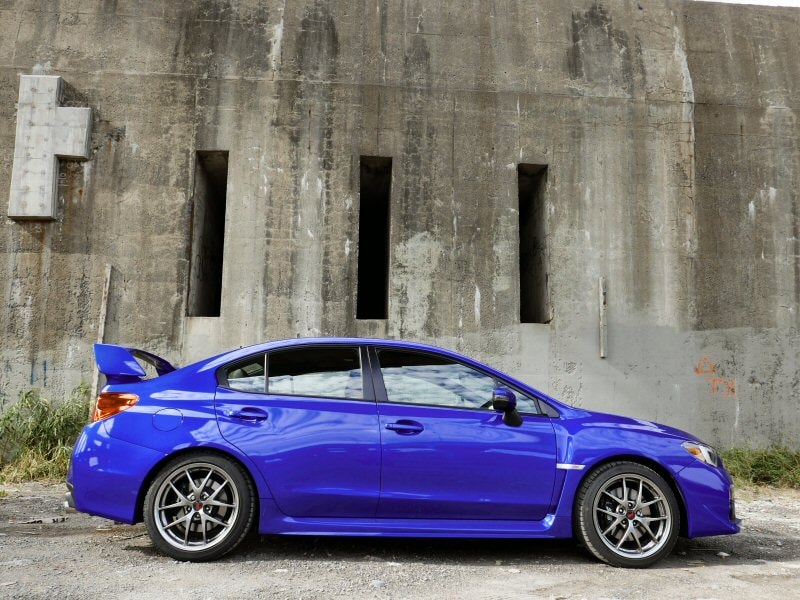 2016 Subaru WRX STI side profile silhouette
For a certain subset of drivers, the joy of shifting gears for themselves is a fundamental part of operating an automobile. This brings with it a degree of control not offered by automatic transmissions for a more engaging driver experience. Manual transmissions can also deliver better fuel economy, since the driver can choose to execute shifts at lower engine speeds, thus using less fuel. Manual transmissions are typically lighter than automatic transmissions as well. All of these factors can make driving sedans with manual transmissions something of a desirable proposition. Here's a selection of them.
2016 Audi S4
The high performance variant of Audi's well-regarded A4 sedan, the Audi S4 delivers outstanding performance in a low-key package. Where the visage of most cars harboring this much potential scream for your attention, differentiating the S4 from the A4 at a glance is a challenge. Those in the know will cite the S4's 333-horsepower supercharged V6, 6-speed manual transmission, quad exhaust outlets, silver mirror housings, gray grille, larger tires and wheels, and of course the absolutely stellar driving experience.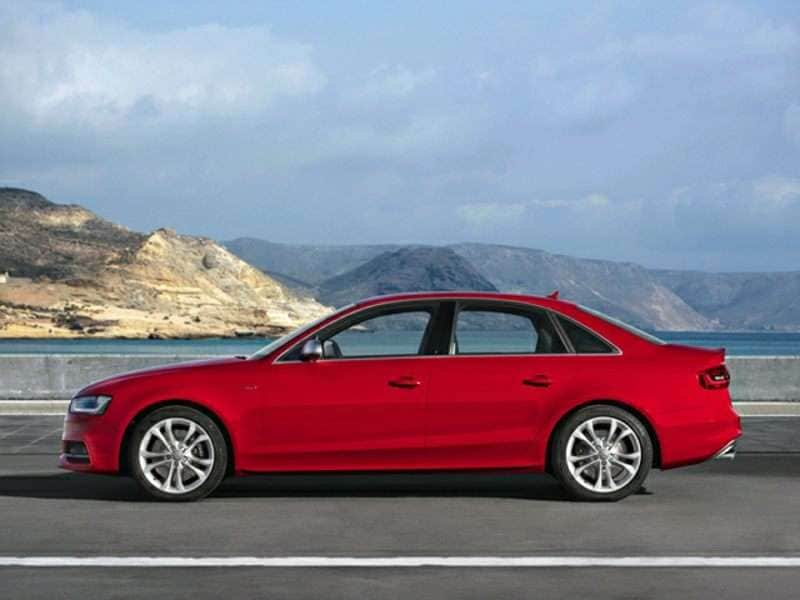 2016 BMW M3
One of those cars about which it is said every enthusiast should experience at least once before they get too old to enjoy it, the 6-speed manual BMW M3 is a legend in its own time. The M3's impressive 425 horsepower, outstanding handling and resolute braking actually best a number of 2-seat sports cars. Factor in its comfortable interior, remarkably compliant ride quality, and the well-appointed spacious interior and you'll have pretty much everything any reasonable driver could want in a car.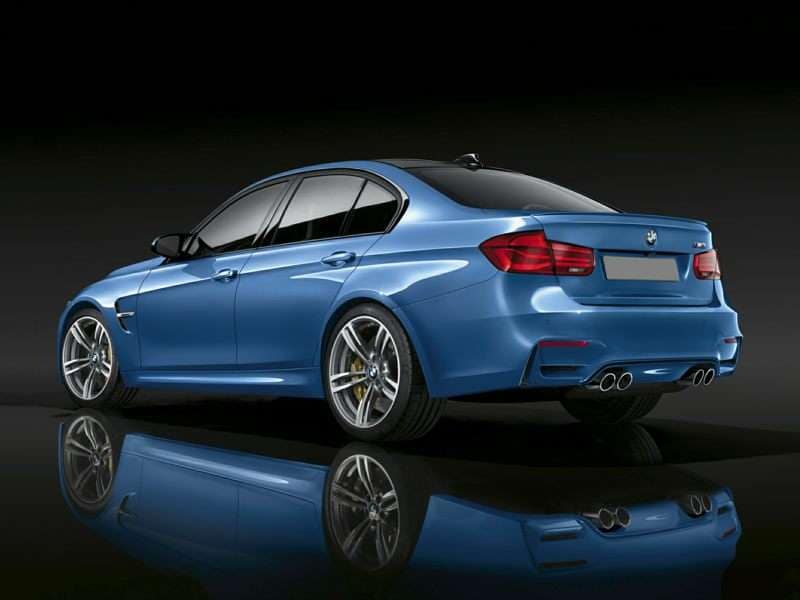 2016 Buick Verano Turbo
Buick's Verano is a remarkably competent compact sedan. You'll find available turbo power, an abundant roster of standard features, available cutting edge tech features and a stylishly attractive exterior among the attributes of Buick's surprisingly aggressive 4-door. To get the 6-speed manual you have to select a turbocharged engine, but this well-sorted powertrain is a more than willing partner when it comes to enthusiastic operation. And yet, the Verano Turbo is also a Buick so it offers a quiet and composed ride along with an impressive interior treatment.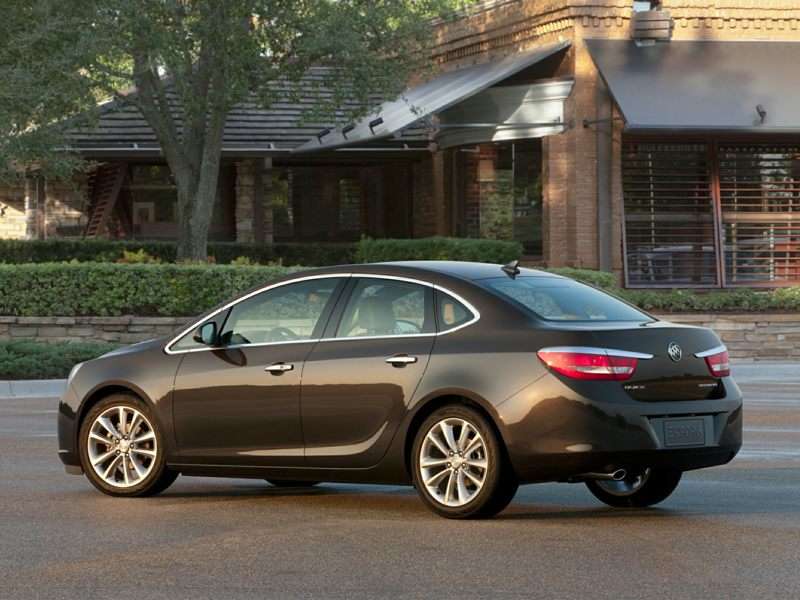 2016 Chevrolet Cruze
The crisply styled Chevrolet Cruze was one of the first models in the contemporary Chevrolet portfolio to demonstrate the revised thinking at the brand, and the redesigned 2016 model keeps the best aspects intact. The marque is now fully competitive with any other manufacturer in the compact segment. For the 2016 model year, Cruze boasts Wi-Fi capability, Siri Eyes Free, and a fresh design, along with a new 1.4-liter turbo 4-cylinder engine and a 6-speed manual transmission. This, in conjunction with its responsive powertrain, strong fuel economy, comfortable ride and spacious interior (for its class) make Cruze a worthy consideration.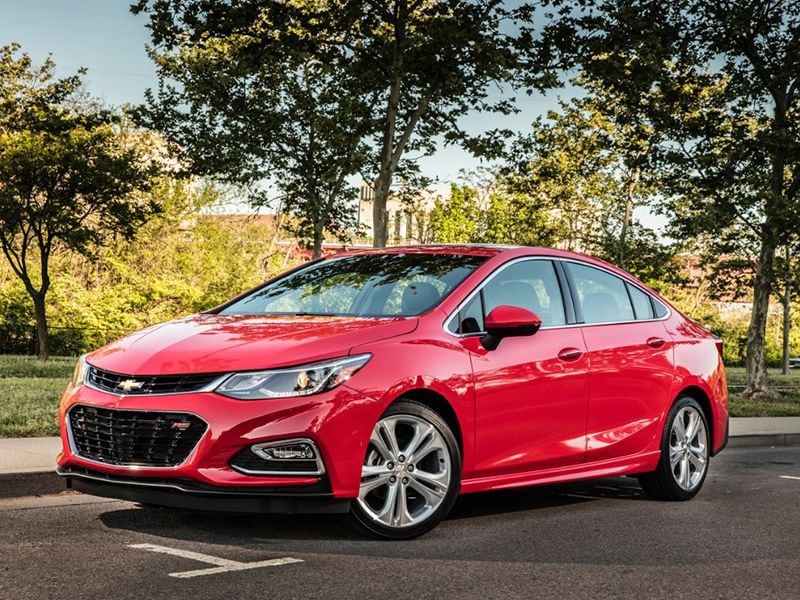 Photo by General Motors
2016 Dodge Dart
The sporty Dodge Dart is roomy, well equipped and exceptionally stylish. Based on the Italian Alfa Romeo Giulia, Dart's wedge-shaped profile cuts one of the more dashing figures in its competitive set. What's more, the Dodge's safety scores are very strong. The interior treatment is nicely contemporary and finished with a great deal of attention to detail. You'll also find a generous array of standard features and some wholly unexpected options like remote ignition, blind spot monitoring, and rear cross traffic alert. The 6-speed manual transmission is a standard feature.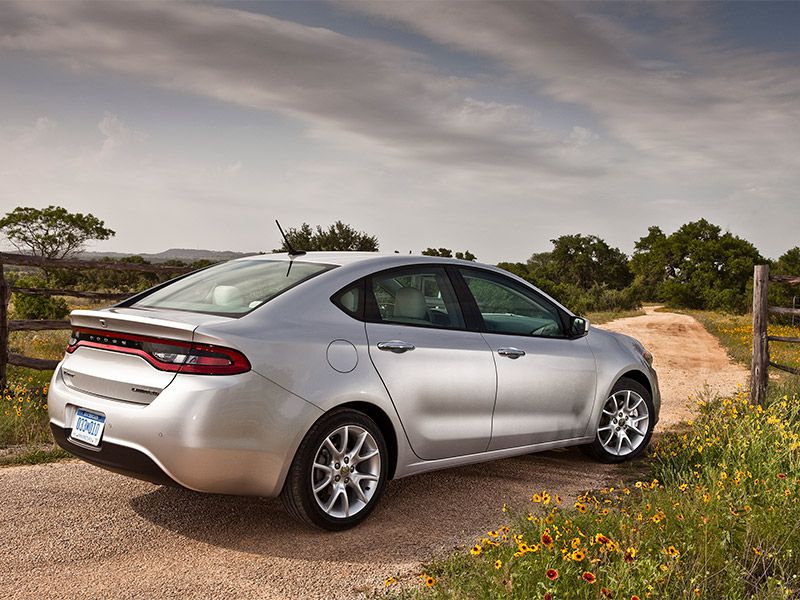 Photo by FCA Media
2016 Ford Fiesta
Ford's Fiesta is so much fun to drive (particularly with its 5-speed manual transmission), some people say the little sedan is a party on wheels. Outstanding quality and more connectivity features than you'd expect to find in an economy-minded sedan characterize Fiesta's nicely trimmed interior. The Ford also wins buyers over with a low price of entry—despite its upscale appearance. Long story short, Ford's Fiesta is solid proof one needn't suffer automotive indignities if they'd prefer to drive an inexpensive ride.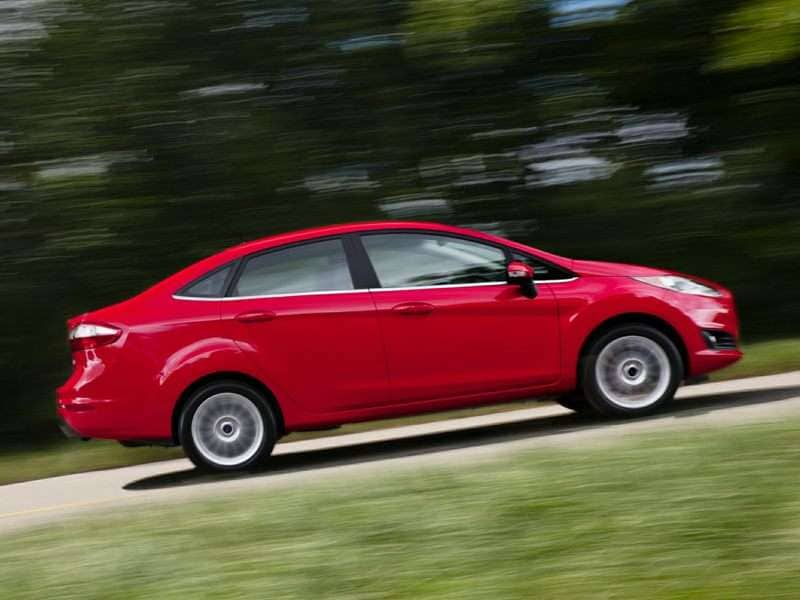 2016 Honda Civic
Easily one of the most versatile cars on offer today and freshly redesigned for 2016, Honda's Civic enjoys near universal admiration across a broad spectrum of the car buying public. The sleekly sophisticated look of the car, along with its technically brilliant powertrain configurations and generous features list make it a popular choice, and the base model comes standard with a 6-speed manual transmission. What's more, the Civic boasts a comfortable ride, entertaining handling, a spacious interior, and an upscale look and feel—all of which can be had for remarkably reasonable money. The Civic can also be outfitted with a nice selection of today's top tech features.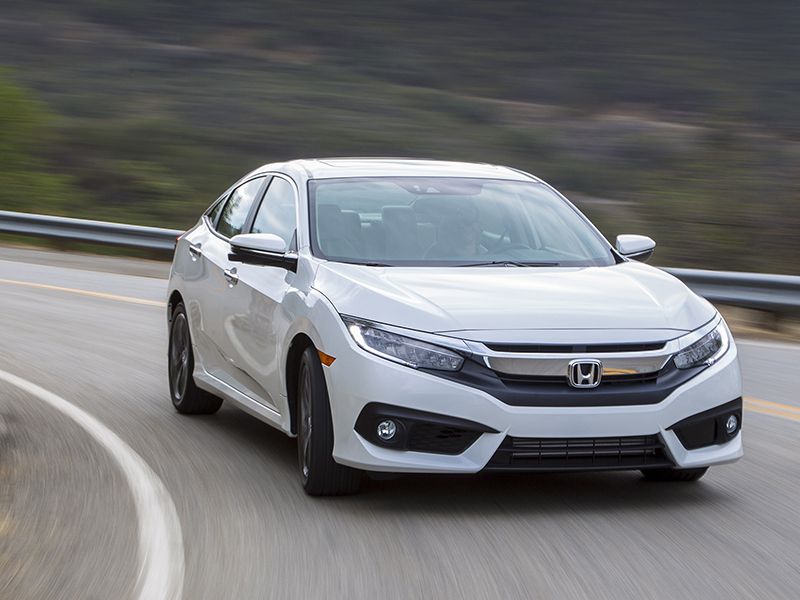 Photo by Honda
2016 Kia Forte
Kia's Forte fits well within the brand's mission statement of providing attractive transportation at better than reasonable prices. The wedgy styling, strong engines, and outstanding warranty of the Kia used to be the hallmarks of considerably more expensive cars. Kia's Forte is all about bang for the buck, and comes standard with a 6-speed manual transmission.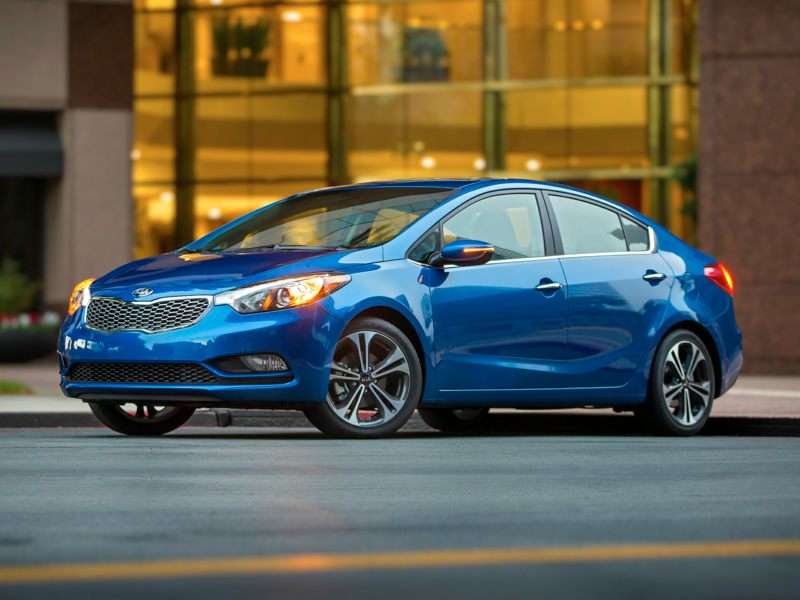 Photo by Kia
2016 Mazda Mazda3
Without question, one of the most fun-to-drive models in its segment, of course the Mazda3 comes with a 6-speed manual transmission. Renowned for its peppy acceleration, sharp handling, and exceptional safety scores, the Mazda3 is noted for a comfortable ride and a generous array of comfort and convenience equipment, too. The Mazda compact sedan is also offered with some of the more advanced electronic safety features available today. And yes, you can achieve admirable fuel economy numbers, among the Mazda3's positives.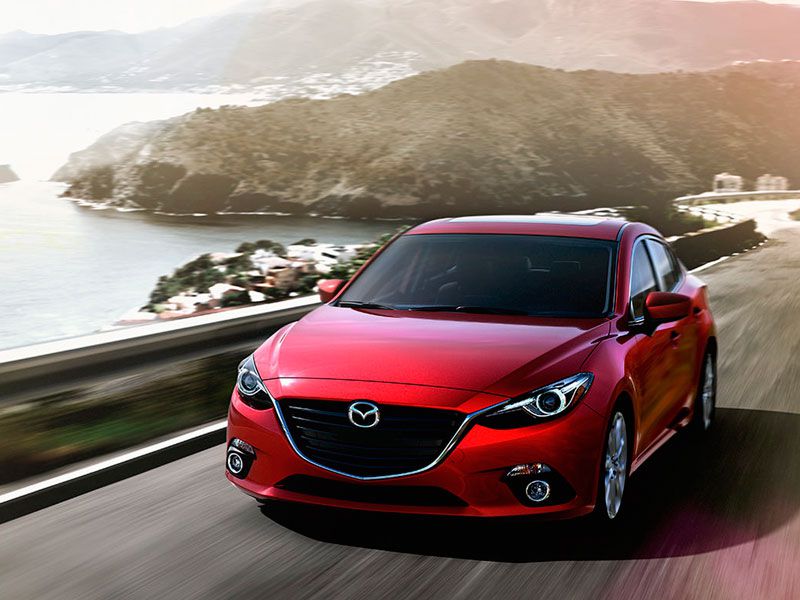 Photo by Mazda
2016 Nissan Sentra
Nissan's Sentra is an outstanding example of how much things have changed in the compact sedan category. Whether judged by its exceptionally capacious trunk (15.1 cubic feet!), remarkably spacious interior, or outstanding build quality, Nissan's Sentra is rolling proof affordability doesn't have to mean sacrifice, and its standard 6-speed manual transmission makes it a little more fun than it would be otherwise. What's more, Nissan offers equipment for the Sentra previously found only on luxury models.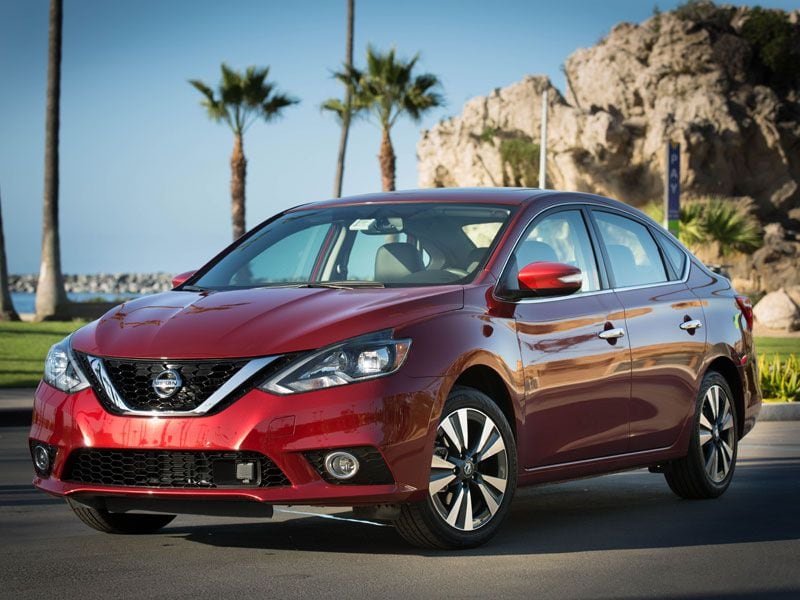 Photo by Nissan