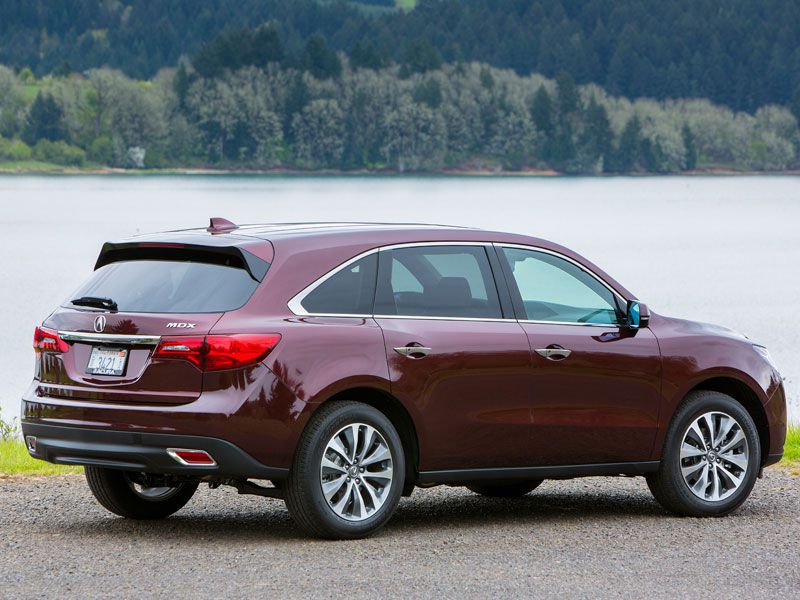 Acura MDX ・ Photo by Acura
Safety may not be among the sexiest reasons to buy a car, but when it comes to you and your loved ones, it's certainly one of the most important. With that in mind, we've compiled a list of fifteen vehicles that are best equipped to protect their occupants. We've selected the cars with the highest safety ratings in their segment as a baseline, and then considered other family-friendly attributes, like value and utility, from there. Read on to find our choices for the safest family vehicles on the market today.
Chrysler 200 FWD
Facing an uncertain future after disastrous sales since its 2015 debut, the Chrysler 200 has had no trouble scoring high safety marks. It earned a 5-star rating due to excellent crash ratings, as well as a Top Safety Pick+ honor from the IIHS thanks to crash prevention technology. Equipped with the Safety Tec package and the Full Speed Warning Collision Plus system, the 2016 200 is able to avoid accidents in low-speed tests and drastically reduce speed in others. A rearview camera is also available and some trims achieve up to 36 MPG on the highway.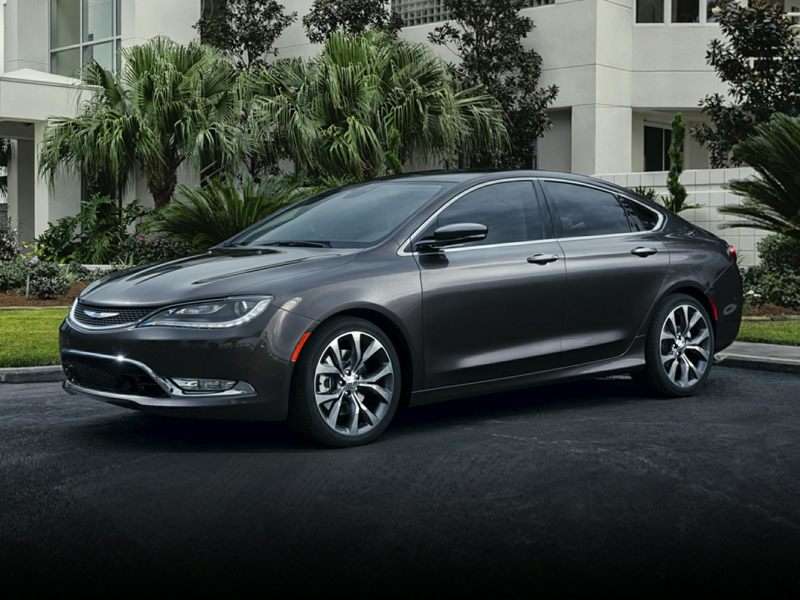 Honda Accord 4-Door
Few vehicles in any segment can match the consistent excellence that the Accord sedan offers year in and year out, and the 2016 edition is no exception. The Accord 4-door received both TSP+ and 5-star NHTSA honors, thanks to crash tests as well as optional crash avoidance technologies. Of course, one of the added benefits of the Accord is its excellent handling and braking — the "old fashioned" crash avoidance system. If that weren't enough, its most fuel efficient trims will achieve 27/37 MPG with the CVT, too.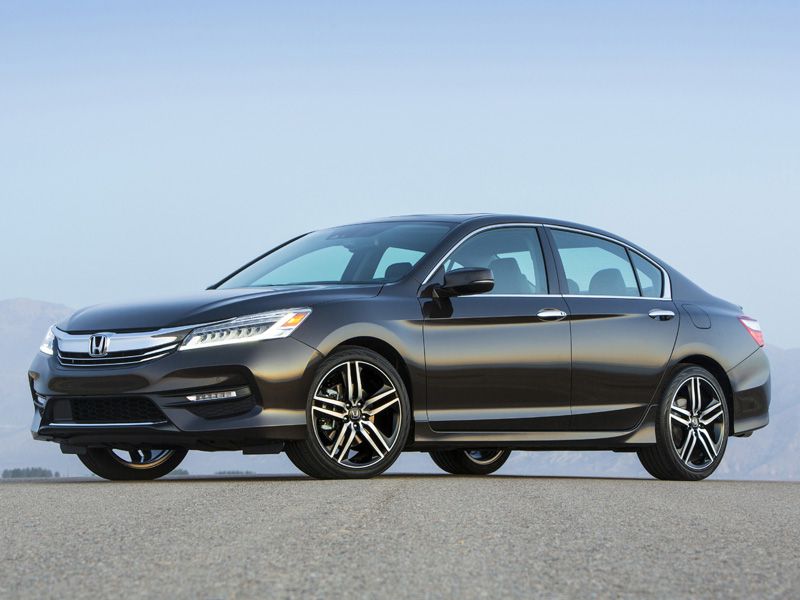 Photo by Honda
Honda Civic 4-Door
Honda swung for the fences with the newest version of their iconic compact car, and made direct contact. The redesigned 2016 Civic sedan is advanced, versatile, economical and — of course — safe. A standard rearview camera, along with optional crash avoidance systems and lane departure warning, helped is secure 5-star status from NHTSA. Meanwhile, the 2016 Civic aced the IIHS tests and easily took Top Safety Pick+ honors. The ability to avoid emergency collisions, plus a surprising amount of interior space, make the new Civic a natural fit for families.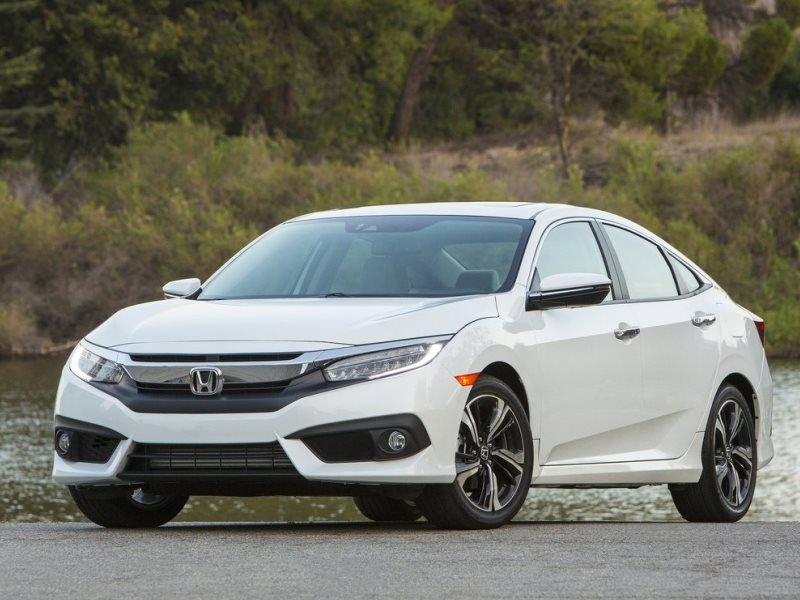 Hyundai Genesis
Is a luxury sedan typically our first choice for a family car? No. But when said luxury car is both an IIHS TSP+ and NHTSA 5-star crash winner, coupled with a $38,000 price point, it earns special inclusion. Thus, the 2016 Hyundai Genesis sedan, which has an optional Tech Package that includes features to help the Genesis avoid collisions in both the IIHS low-speed and high-speed autobrake tests. Impressive stuff for a 4,300-lb. sedan, especially one with the bona fide luxury credentials that have launched the Genesis brand in recent years.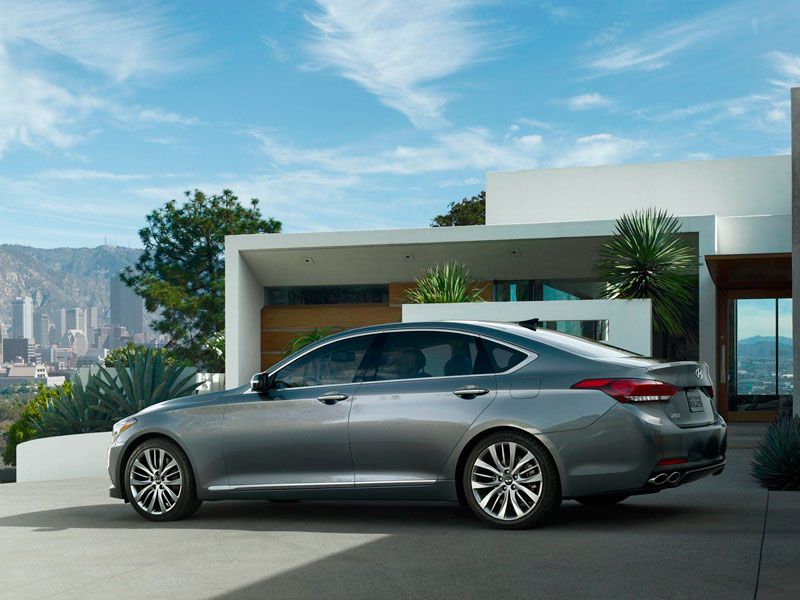 Photo by Hyundai
Hyundai Sonata
Changes made in the past year mean that the 2016 Hyundai Sonata is the safest ever, and its 5-star NHTSA score and Top Safety Pick+ award back that claim up substantially. The optional Automatic Emergency Braking package is stellar, and if you shoot for the hybrid version with its 40/44 MPG rating, lane departure warning is also available. Just another feather in the cap for this luxury sedan in disguise, which aced the challenging IIHS small front overlap crash test for the first time in 2016.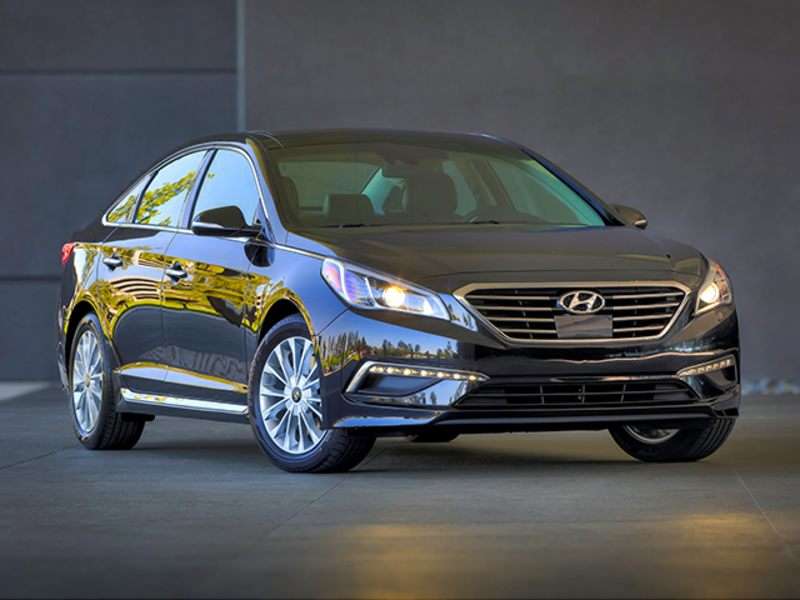 Photo by Hyundai
Mazda6
One of the most engaging drives and best looking designs in the segment, the 2016 Mazda6 sedan is also an all-star when it comes to safety. Named a TSP+ and awarded a 5-star rating from NHTSA, the Mazda6 offers optional rearview camera and Lane Departure Warning. Spring for the Grand Touring Tech Package, and you'll also net Smart City Brake Support and Forward Obstruction Warning — two systems that will automatically slow the car down in the event of an accident. Fuel economy is also strong, with some trims reaching 38 MPG highway.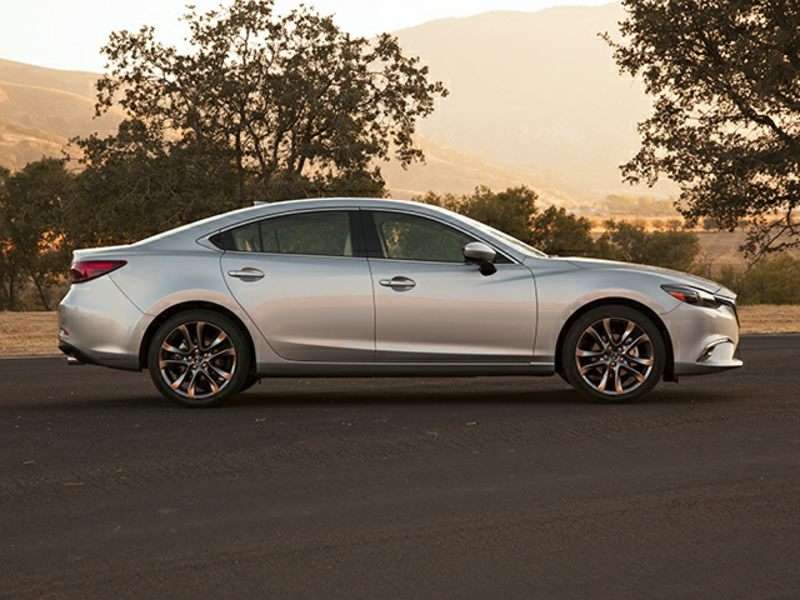 Nissan Maxima
The 2016 model year brings a fresh design, new performance capability and improved safety features to the Nissan Maxima. Already a proven commodity in the large sedan segment, the 2016 Maxima takes a giant leap forward thanks to an impressive interior, a strong V6 with up to 30 MPG highway, and both a TSP+ and 5-star NHTSA ratings. Springing for the Technology Package includes Forward Emergency Braking. The rear seat is a bit tight, but in whole, the 2016 Maxima offers a total package that can't be match at its price point.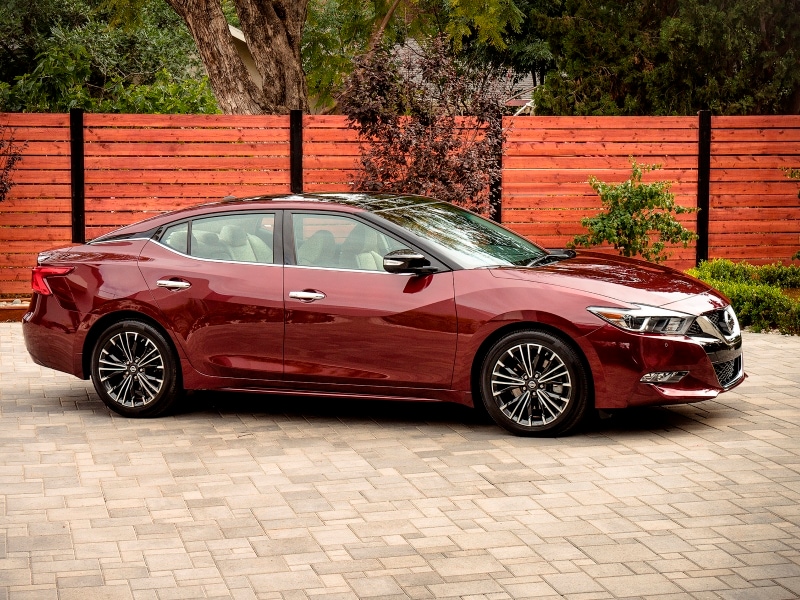 Photo by Nissan
Subaru Impreza 4-Door
With standard all-wheel drive and that famously athletic chassis, the 2016 Subaru Impreza starts out on the right foot when it comes to safety. Couple that with a standard rearview camera, and available collision avoidance technology with the fantastic EyeSight package, and it's easy to see why the Impreza is the owner of both a 5-star NHTSA rating and a Top Safety Pick+ designation. Oh yeah — the high-performance WRX performed just as well, so go ahead and justify that purchase to the wife (or the husband) with a clear conscience.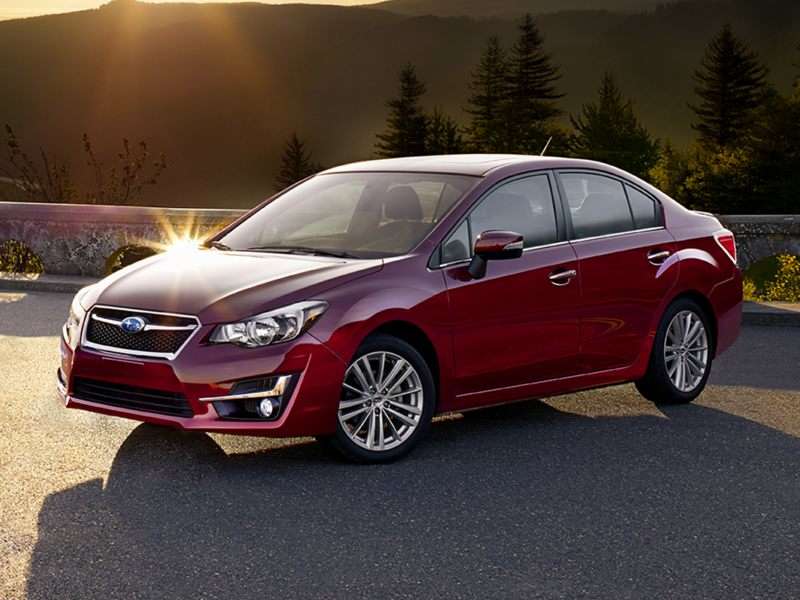 Photo by Subaru Media
Subaru Legacy
There's a lot to like about the 2016 Legacy. As with all Subarus, all-wheel drive is standard, which makes its 36 MPG highway rating all the more impressive. In addition, a TSP+ and 5-star NHTSA crash rating are enviable honors for any automaker. Eyesight is available on three different Legacy trims, and includes advanced mitigation technology like Lane Departure and Stay Warning, Pre-Collision Braking and more. This helped the 2016 Legacy avoid collisions in both the IIHS low-speed and high-speed tests.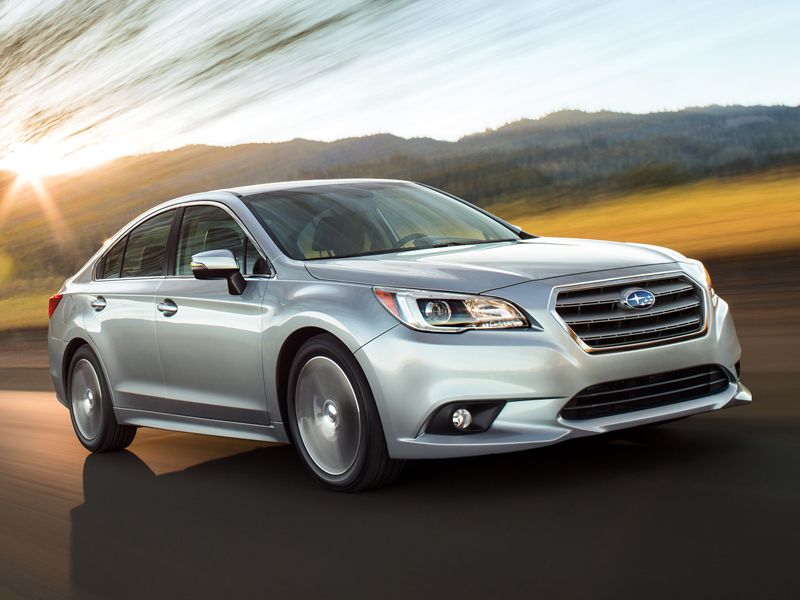 Photo by Subaru
Subaru Outback
The king of versatility is also the king of safety in its segment. The 2016 Outback passed the IIHS TSP+ test with flying colors, thanks largely to its optional Eyesight package with forward collision avoidance systems. It also earned a 5-star NHTSA crash rating, and comes with standard all-wheel drive and an extremely roomy cabin. And if there's one thing that works for families, it's that the Outback is very comfortable getting dirty. Available with a four-cylinder or six-cylinder engine, and fuel economy up to 33 MPG highway, the 2016 Outback is an easy choice here.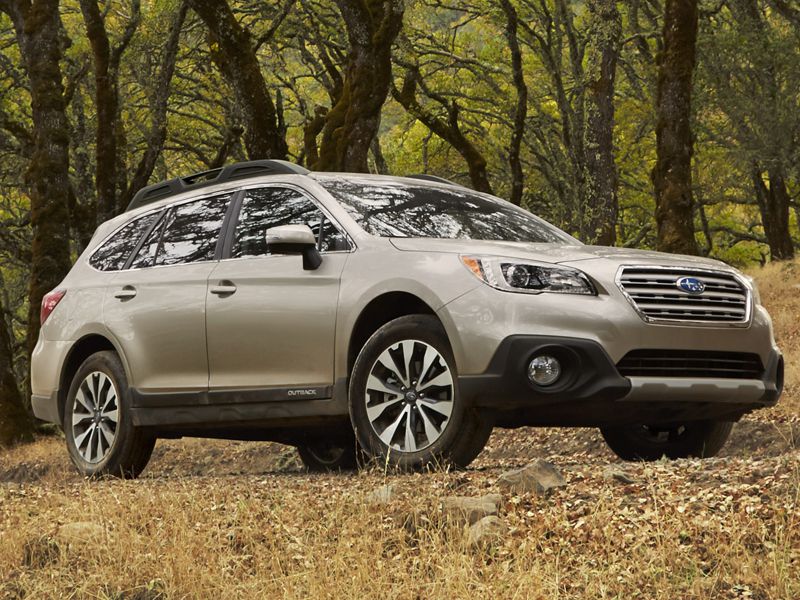 Photo by Subaru