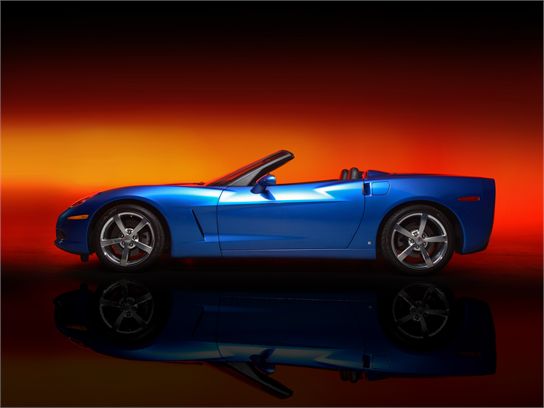 Since its inception, the Chevrolet Corvette has roamed the streets topless. Thankfully, nothing has changed. Our 2008 Corvette Convertible awash in Jetstream Blue Metallic was nothing short of eye-candy.
By Ron Perry Photo Credit: Oliver Bentley
Page 2
Audi's 2008 TT Roadster hit our lot bathed in Brilliant Black and sporting a Luxor Beige interior. The TT retains its distinctive design even in roadster form and the ability to drop the top only adds to its driving pleasure.
Photo Credit: Oliver Bentley

Page 3
Gobs of power and the sun at your back, does it really get any better than this? The Shelby GT500 was the center of many conversations during its brief tenure here at MyRide, some even at stoplights!
Photo Credit: Ron Perry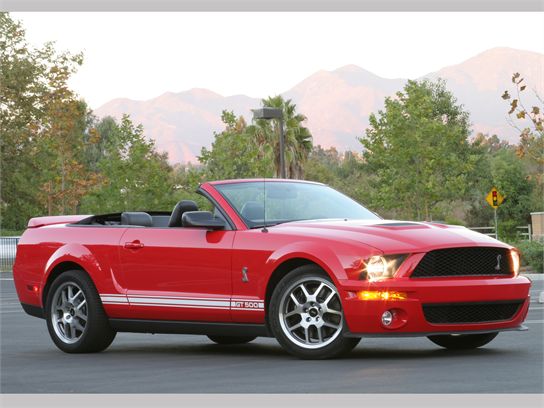 Page 4
Sporty, quick, fun, nimble…these are the words that come to mind behind the wheel of the Pontiac Solstice. The only downfall to the Solstice is the silly top, but who is really going to drive with it up anyway unless you have to, right?
Photo Credit: Ron Perry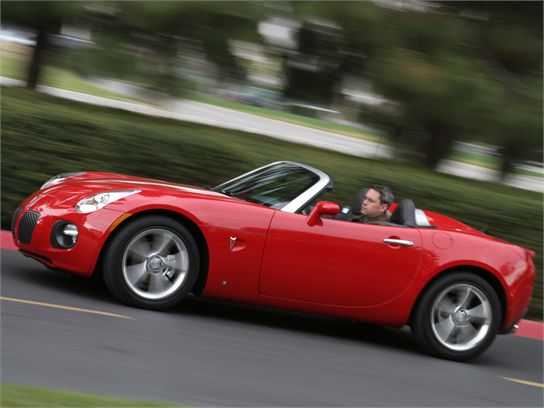 Page 5
Drop-top drama really doesn't get much better than this. Our stint in the Lamborghini roadster went by way too fast, maybe the 640 horsepower from the mid-mounted V-12 engine was partly responsible.
Photo Credit: Ron Perry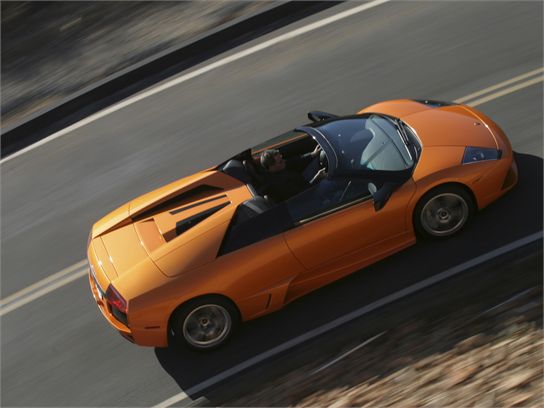 Page 6
Got $85k or so burning a hole in your pocket? Do you desire exclusivity? Then the 2008 Audi RS4 cabriolet might be just for you, only 300 of these beauties will be made available in the U.S.
Photo Credit: Oliver Bentley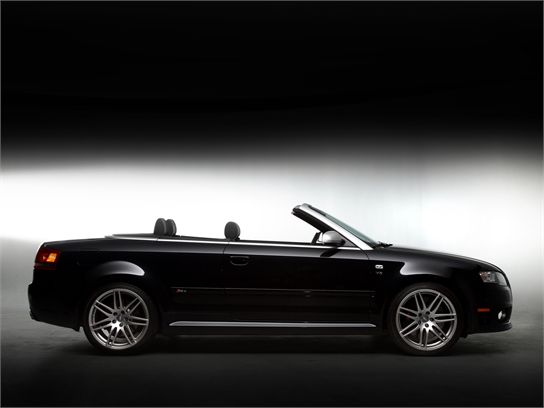 Page 7
Where else do you go with a new drop-top when you need some shots of it? The beach, of course! The Mitsubishi Eclipse Spyder is a great car for cruising the coast or for the daily grind of getting to work.
Photo Credit: Ron Perry
Page 8
Ahhhh! The best of both worlds. The Volvo C70 offers the quiet interior surroundings of a hardtop and, with the push of a button, the openness of a convertible. The split hardtop neatly retracts into the trunk, so pack lightly.
Photo Credit: Ron Perry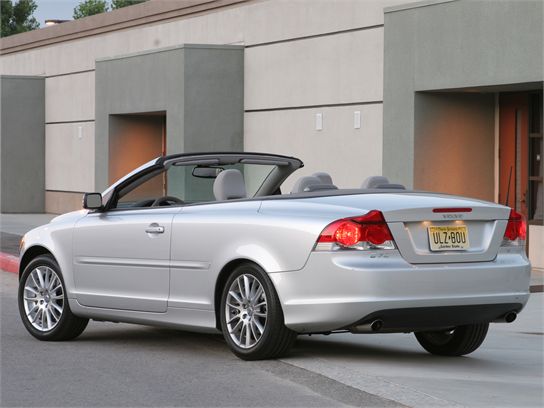 Page 9
Porsche's entry level Boxster only comes one way: convertible. You do have choice of getting the standard Boxster (shown) or step up to the Boxster S for more power and fun.
Photo Credit: Ron Perry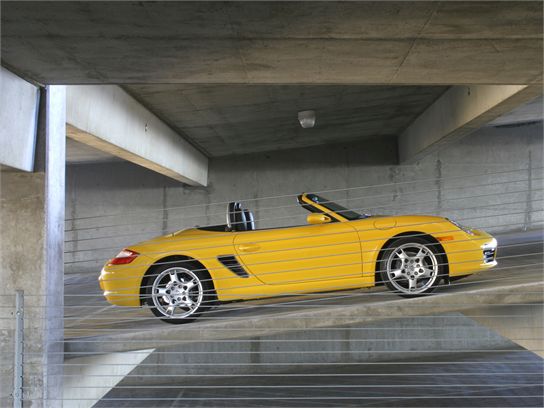 Page 10
The Saturn Sky is closely related to the Pontiac Solstice, the Sky just walked away with the better looks. Saturn offers two versions, the Sky and the Sky Redline. Opt for the Redline, and you will have a hard time keeping a smile off your face!
Photo Credit: Ron Perry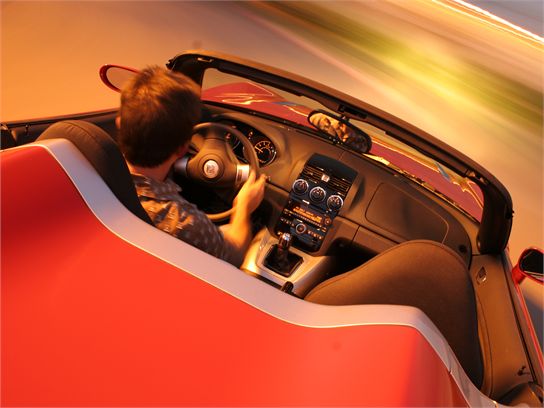 Page 11
Launched in 2007, the Volkswagen Eos was a car that garnered a lot of attention. Like the Volvo C70, it also incorporates a retractable hardtop that neatly tucks away to offer top-down motoring.
Photo Credit: Ron Perry