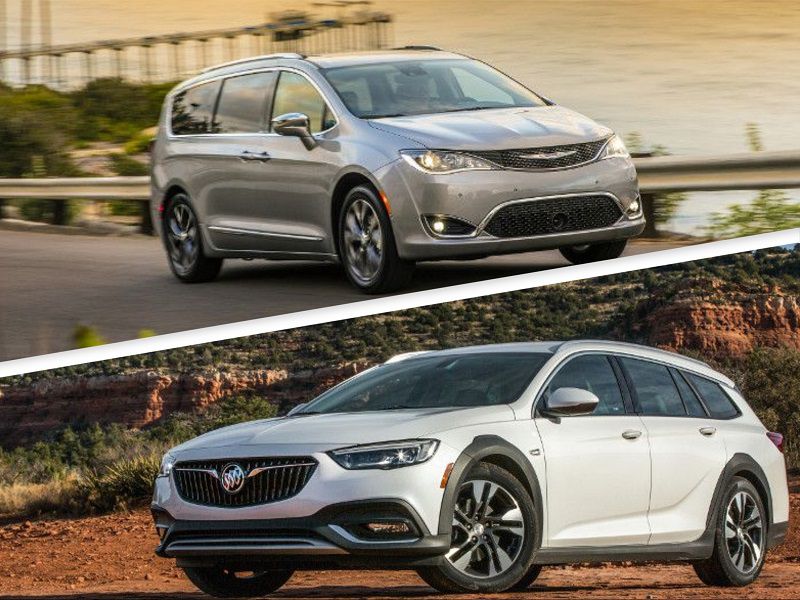 Minivan Versus Wagon HERO ・ Photo by Chrysler / Buick
For decades, the station wagon was the dominant family car in America, thanks to the extra passenger and cargo room it offered compared to a similarly sized sedan. Then the minivan came along with the space-efficient innovations of a high roof and short nose, plus the convenience of sliding doors. But despite the practical advantages of wagons and minivans, most Americans now prefer the style and go-anywhere image of an SUV or crossover.
But which one is the better SUV alternative today: the minivan or the station wagon? Both of these market segments include excellent vehicles that boast compelling strengths. Let's break down how vans and wagons compare — focusing on traditional station wagons, rather than wagon-like hatchbacks and crossover SUVs — so you can learn which type of family car belongs in your driveway.
Price
If you're looking for the most affordable family car on the market, you'll find some steals among station wagons compared to minivans. For example, the compact Volkswagen Golf SportWagen starts at just $21,895, while the best-selling mid-size Subaru Outback is still reasonable at $26,435. However, most of today's station wagons are from high-end luxury brands like Audi, Jaguar, and Volvo.
On the minivan side, every model has a base price in roughly the mid/upper $20,000s to the low $30,000s, starting with the especially budget-friendly Dodge Grand Caravan and Kia Sedona. That's a pretty strong value. However, it still means you can get a station wagon for less money than a minivan. While a station wagon can give you the lowest possible expense, the minivan segment offers a broader selection of relatively affordable vehicles.
Tie
Photo by Volkswagen
Interior Space
Back in the old days, station wagons could be massive barges with tons of room for your five kids and two dogs. But such wagons are long dead, and today, the minivan reigns supreme for passenger and cargo volume — with even more room than the biggest SUVs. In part, that's because minivans are also huge vehicles, longer than most crossovers and SUVs. But they're also shaped to maximize their interior spaciousness.
Let's be clear: You can still get a station wagon with plenty of passenger and cargo space for many families. One wagon, the Mercedes-Benz E-Class, even has a small third-row seat. But today's wagons are compact or mid-size cars, meaning they have similar interior space to compact or mid-size SUVs and crossovers. Most wagons can only seat four adults comfortably (five in a pinch), while most minivans can fit seven or even eight plus lots of cargo.
Minivans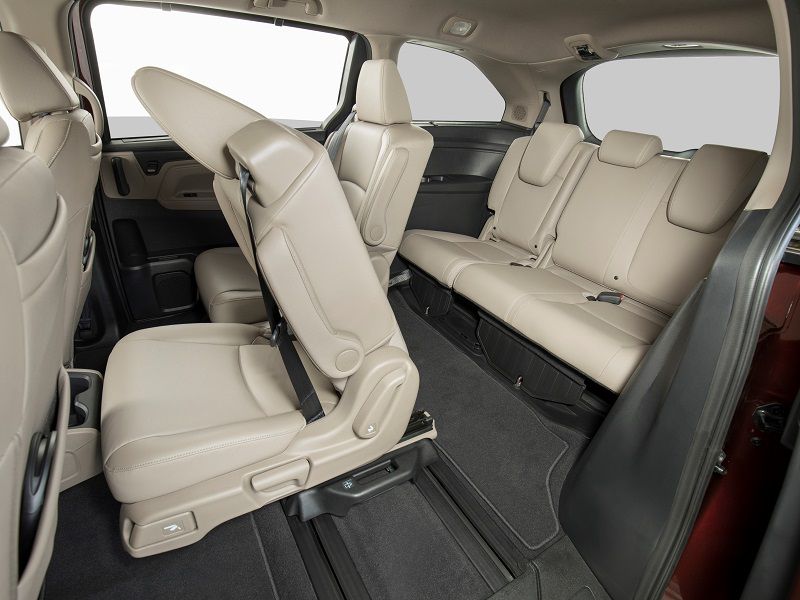 Photo by Honda
Driver Comfort
If you're choosing between a minivan and a station wagon, it's easy to find a vehicle that will make you feel comfortable behind the wheel. The question, though, is what sort of seating position you prefer.
In a station wagon, you sit relatively low with your legs stretched out, like in a sedan. Meanwhile, minivans have wide, high front seats like a big SUV. Some folks will like the easy entry/exit and extra spaciousness of a van, while others will prefer the connection to the road you find in a lower seating position.
Tie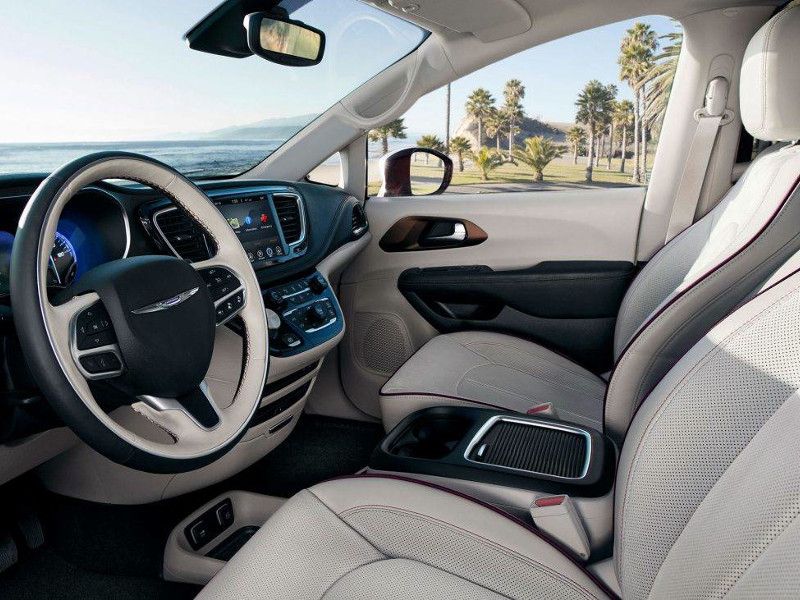 Photo by Chrysler
Driving Experience
Despite their relatively large size, minivans can be quite nice to drive. Most have smooth, powerful V6 engines that can outrun some sports cars. They also tend to have smooth rides, and some models — in particular, the compact Ford Transit Connect and the conventionally sized Honda Odyssey — even offer responsive, agile handling.
That said, smaller cars have clear advantages over larger ones when it comes to handling and maneuverability, and today's wagons tend to be significantly smaller than today's minivans. What's more, luxury wagons like the Jaguar XF Sportbrake and the Porsche Panamera Sport Turismo are derived from some of the best-driving sedans in the world. The wagons' extra cargo capacity doesn't dull their responsiveness.
Wagons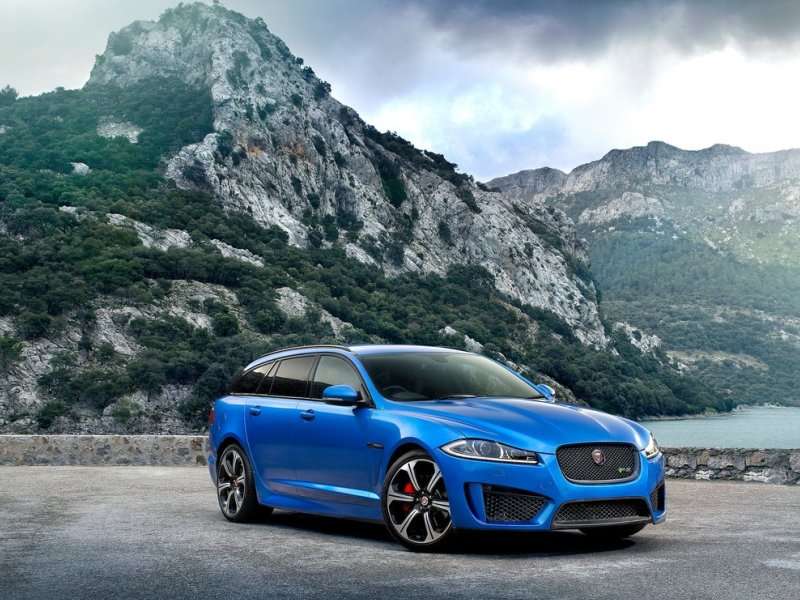 Photo by Jaguar
Fuel Economy
Just the way that smaller vehicles tend to be more agile than bigger ones, size can also be the enemy of fuel efficiency. True, the Chrysler Pacifica Hybrid is an impressive fuel-sipper, thanks to its gas-electric powertrain. So is the small, four-cylinder Ford Transit Connect. But these are the exceptions; more typical minivans achieve EPA ratings of 20 to 22 miles per gallon in mixed driving.
The station wagon segment, meanwhile, is filled with peppy yet thrifty four-cylinder engines. You can get 28 mpg in mixed driving from a Volvo V60 or Subaru Outback, and up to 32 mpg in mixed driving from the Volkswagen Golf SportWagen. Even thirstiest wagon on the market — the 19-mpg Mercedes-Benz AMG E 63 — more than justifies its fuel consumption: Its 603-horsepower V8 engine rips it from 0 to 60 mph in just 3.4 seconds, faster than a Ferrari Portofino. (It's roomier, too.)
Wagons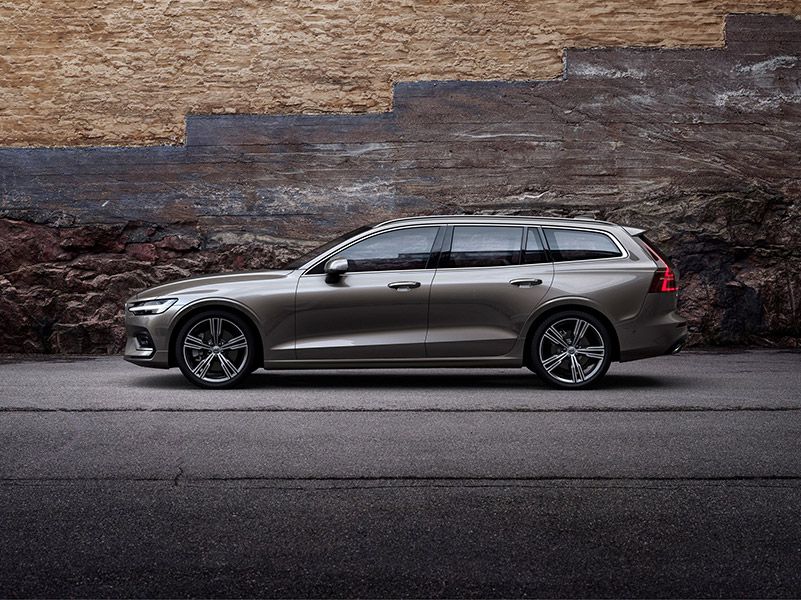 Photo by Volvo
Available Features
Because many of today's station wagons are luxury cars, they're equipped with tons of high-end features. You'll often find stunning upholstery, cutting-edge electronics, theater-quality surround-sound audio systems, adjustable air suspensions, and more.
But because they're purpose-built family vehicles, minivans focus more on the stuff that helps families get through their days. In addition to the godsends of power sliding doors and rear entertainment systems, some minivan models include built-in vacuum cleaners, microphones that let you speak to the kids through the car's rear speakers or entertainment system headphones, and in-cabin cameras that show you the rear seats even at night. What's more, a well-optioned minivan will have heaps of luxury gear, too: heated leather seats, in-dash navigation systems, the latest automatic crash-avoidance technology, and a host of other goodies.
Minivans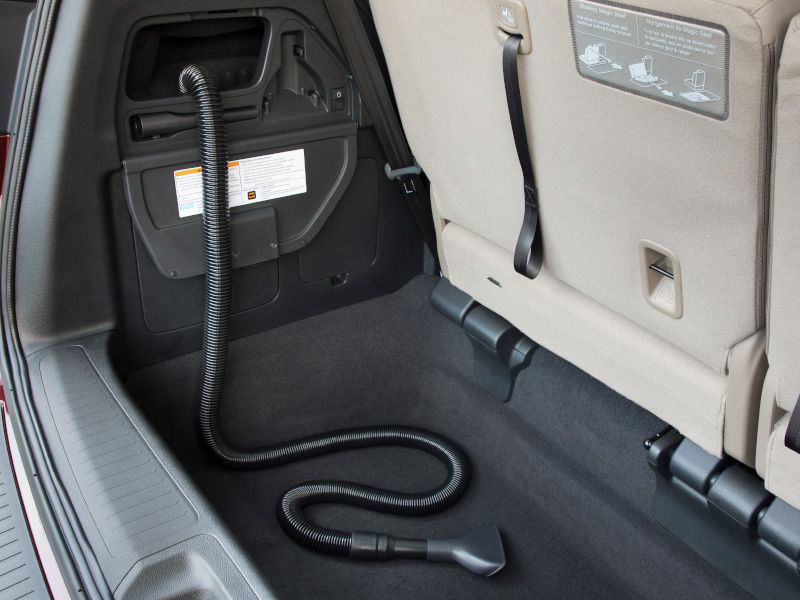 Photo by Honda
Safety
Minivans and station wagons are two of the safest types of vehicles you can buy. Minivans come loaded with crash-avoidance and crash-protection technology, and their generous size gives extra security in the event of a crash.
Station wagons, though, add an extra degree of crash prevention: They're smaller, which means they can swerve more easily to avoid a potential collision. The luxury station wagon models also tend to have powerful brakes with proven performance on race tracks, and all of today's wagons are available with the extra traction of all-wheel drive — compared to just one minivan (the Toyota Sienna). There's no wrong choice here, but we'd rather avoid colliding than count on extra mass to help us out once we've crashed.
Wagons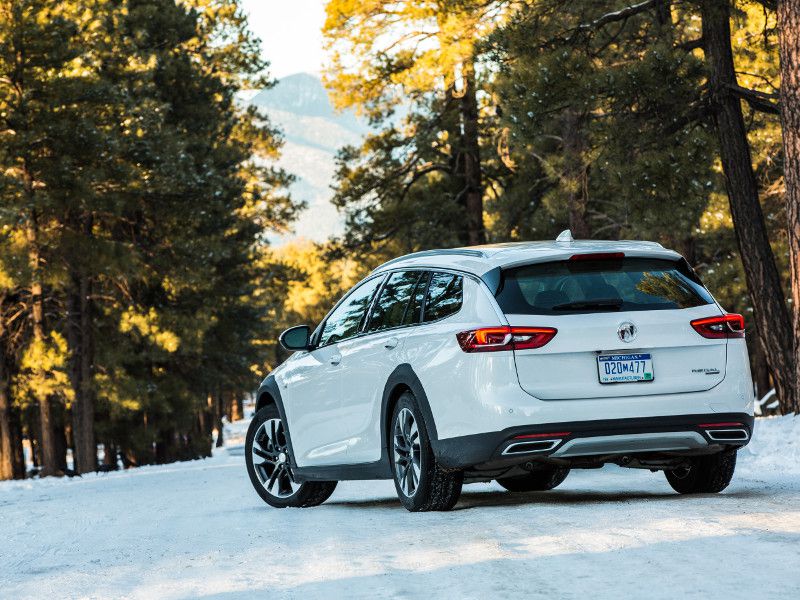 Photo by Buick
Styling
Neither minivans nor station wagons are widely known for their beauty. We do like the elegant Chrysler Pacifica and sporty Honda Odyssey minivans, but there's only so much that designers can do to dress up a big utilitarian box.
Further helping the station wagon side is the fact that so many of today's wagons come from high-style luxury brands. Jaguar, Porsche, and Mercedes-Benz don't make ugly cars. If you're picturing a slab-sided Plymouth or Oldsmobile with fake-wood paneling, take a look at a Porsche Panamera Sport Turismo. You'll give up a few cubic feet of cargo room, but it's worth it if you care about style.
Wagons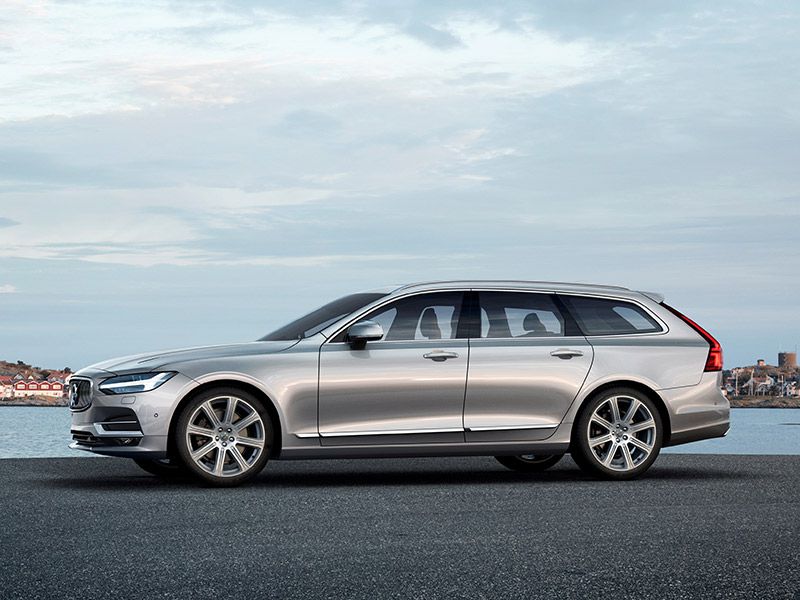 Photo by Volvo
Overall
When you try to choose between minivans versus station wagons as an SUV alternative, perhaps the biggest question is what type of SUV you'd prefer. That is to say, are you looking for an alternative to a five-passenger Toyota RAV4, Jeep Grand Cherokee, or BMW X3? Or are you looking for an alternative to a big three-row vehicle like a Ford Explorer, Honda Pilot, or Chevrolet Suburban?
Because the days of giant family-swallowing station wagons have become a distant memory, only a minivan can fill in for a Suburban. But when you're not looking for that sort of jumbo capacity, a minivan can easily be overkill — an amazing family car that's just too darn big for your needs. As long as you don't need three rows of seats, a good station wagon offers everything that's great about a sedan plus extra room for your stuff. That sounds like a winner to us. 
Wagons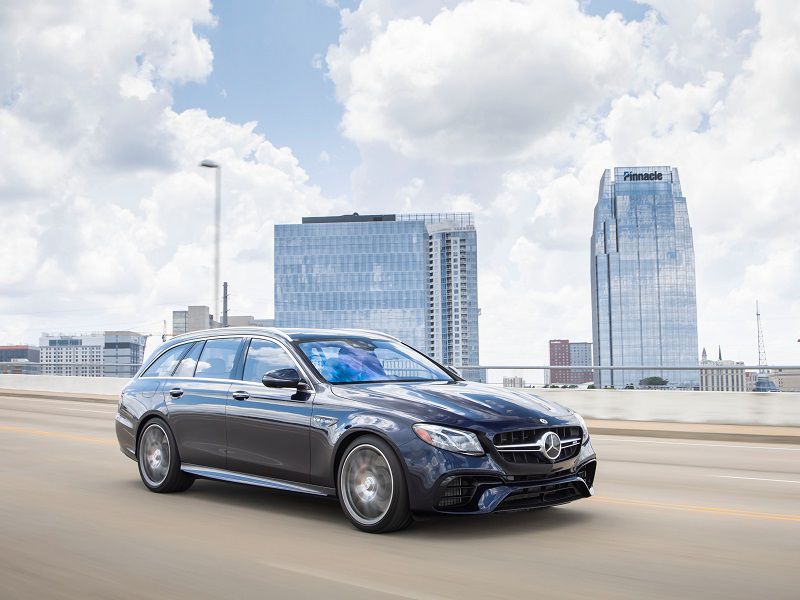 Photo by Mercedes-AMG