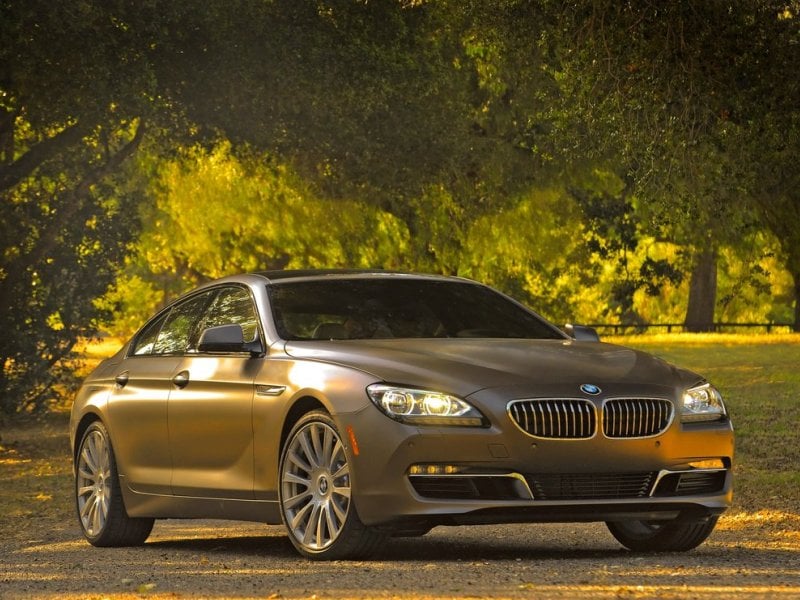 2014 bmw 6 series gran coupe
Nothing says, "I've made it." quite as succinctly as owning one of these luxury coupes. Among the least practical cars you can buy, nobody purchases a luxury coupe because they need one. If you're comfortably shopping in this category, you left "need" behind a long time ago. A luxury coupe is a want not a need. And, if you can afford to indulge your wants in this fashion, you my friend have indeed—made it. After all, the price of entry in this category starts at $50,000.
Aston Martin DB9
One thing British cars do very well is blend luxury and performance, and nowhere is this more evident than the superb Aston Martin DB9. With a heritage of hand craftsmanship going back to the Aston Martin DB1 of 1948 (named for the then owner of Aston Martin, David Brown), the DB line is comprised of the most iconic Aston models in the product range. Routinely numbered among the most beautiful cars in the world, the Aston Martin DB9 is an outstanding luxury coupe. The DB9's 510-horsepower V12 makes 457 ft-lbs of torque. Pricing starts at $183,700.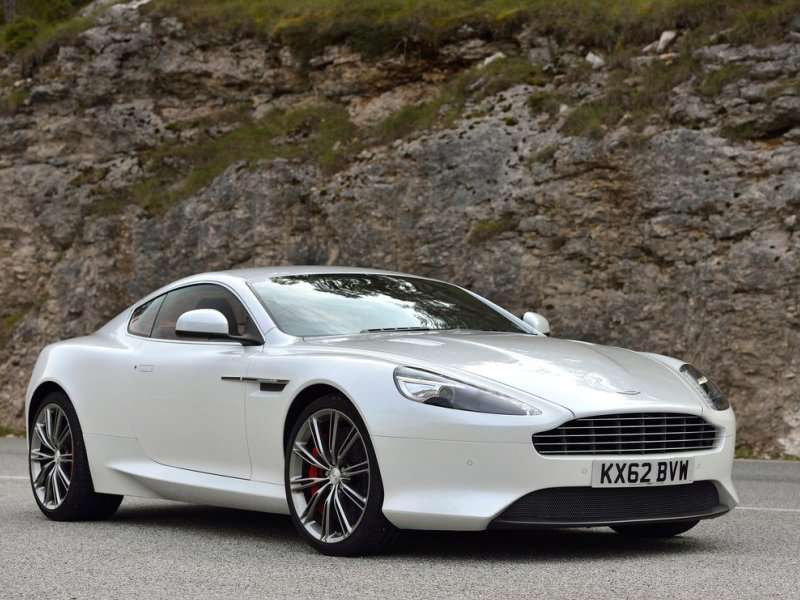 Photo by Aston Martin
Luxury Coupes: Audi S5
Clothed in the automotive equivalent of a finely tailored suit, the Audi S5 radiates an aura of exclusivity, grace, and authority. Contributing hugely to the dynamic personality of the Audi, the S5's interior is outstanding in both its beauty and craftsmanship, in addition to being decidedly comfortable. Powered by a 333-horsepower supercharged V6 producing 325 ft-lbs of torque, the Audi S5 revels in its gloriously polished aural signature, while harboring a level of performance wholly in keeping with the promise of its exterior styling. Pricing starts at $52,000.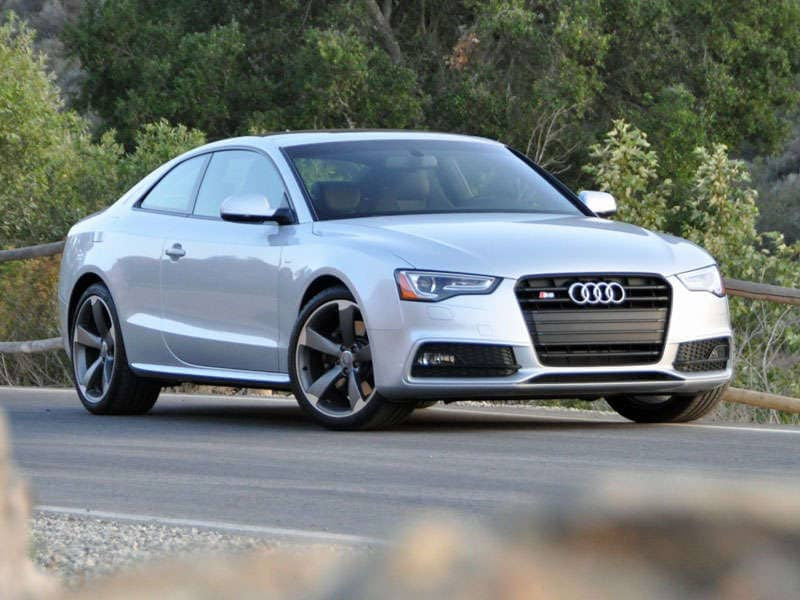 Photo by Christian Wardlaw
Bentley Continental GT
The original Bentley Continentals were named for their preternatural ability to cover ground on the European continent very quickly. Today's Continental GT collection follows suit with a range of eight- and 12-cylinder engines. These range in output from 500 horsepower and 487 ft-lbs of torque for the base V8, to 616 horsepower and 590 ft-lbs of torque for the top 12-cylinder. With all-wheel drive and a hedonistic luxury quotient, Bentley's Continental GT models deliver exceedingly high performance and otherworldly luxury in the same package. Pricing starts at $177,500.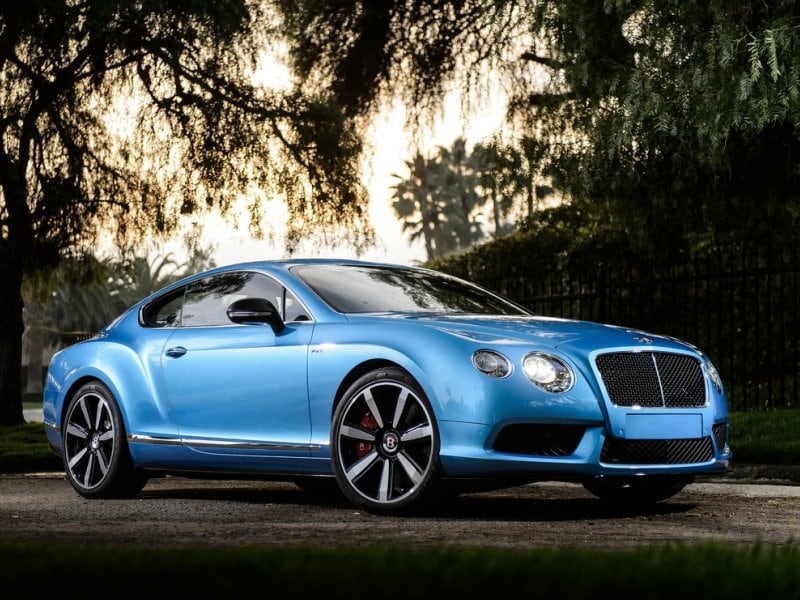 Photo by Bentley
Luxury Coupes: BMW 6 Series
Gracefully handsome, the BMW 6 Series is long and sleek where it's supposed to be, low and squat where it needs to be, and fluidly curvaceous everywhere you want it to be. The purposeful quality of the BMW's interior can almost be mistaken for plain; but BMW doesn't do flashy just for the sake of being flashy. Everything in the car serves the art of driving. That said, the interior of the BMW coupe embraces the philosophy and wraps it all in high-quality premium materials. Engine output ranges from 315 to 575 horsepower. Pricing starts at $76,100.
BMW i8
An absolutely uncompromised plug-in hybrid luxury coupe, the BMW i8 places just as much emphasis on style and performance as it does environmental responsibility. Once you get past the outstanding design of the exterior and the sumptuous appointments of the interior, you'll marvel at the way the lightweight BMW coupe extracts the equivalent of 357 horsepower and 420 ft-lbs of torque from a three-cylinder gasoline-fired engine and an electric motor. The all-wheel drive BMW's electric motor powers the front wheels, while the engine powers the rear. Pricing starts at $135,700.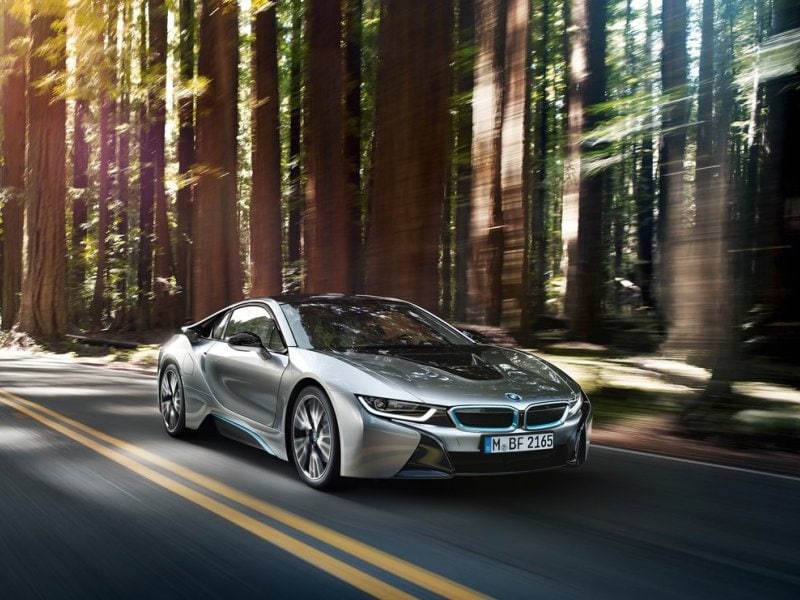 Cadillac CTS-V Coupe
If you're looking to place one of your cars on this list, simply building the "Cadillac" of luxury coupes is not enough. You'll need to come with some serious firepower to go along with that wreath and crest pal. This is exactly what Cadillac has done with the CTS-V Coupe. The Cadillac two-door conjures an outstanding 556 horsepower and 561 ft-lbs of torque from its supercharged 6.2-liter V8. Meanwhile, the interior treatment is wholly in keeping with a model aspiring to once again be considered the standard of the world. Pricing starts at $69,000.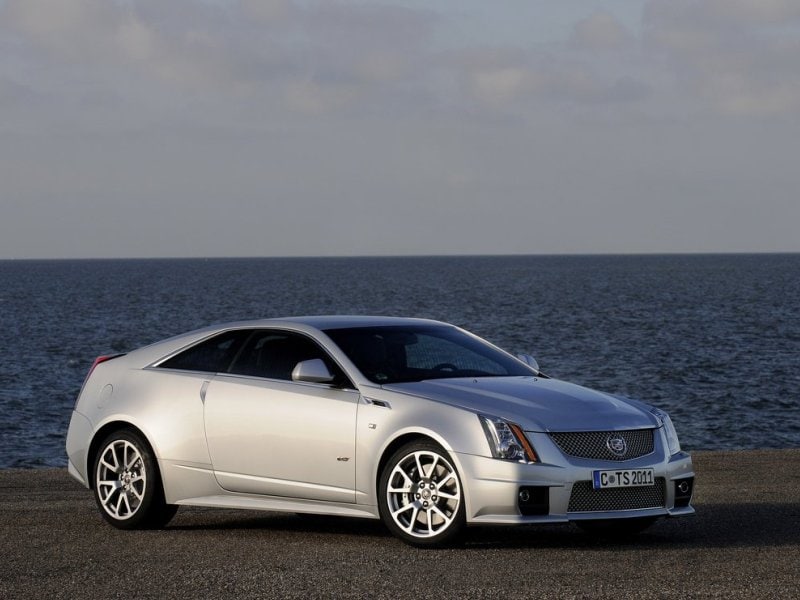 Cadillac ELR
Closely resembling the 2009 Cadillac Converj concept car upon which it is based, Cadillac's outré handsome ELR coupe causes quite a stir wherever it is driven. Taking cues from an F-18 fighter, the ELR marries the now-classic angular tenets of Cadillac's Art & Science styling with carefully placed, gracefully flowing curves. Further, if the exterior of the Cadillac ELR fails to impress upon you this is a highly exclusive automobile, the interior treatment certainly will. The Cadillac ELR is one seriously plushed out hybrid. Absolutely distinctive in every way, and environmentally responsible besides, the Cadillac ELR's pricing starts at $75,000.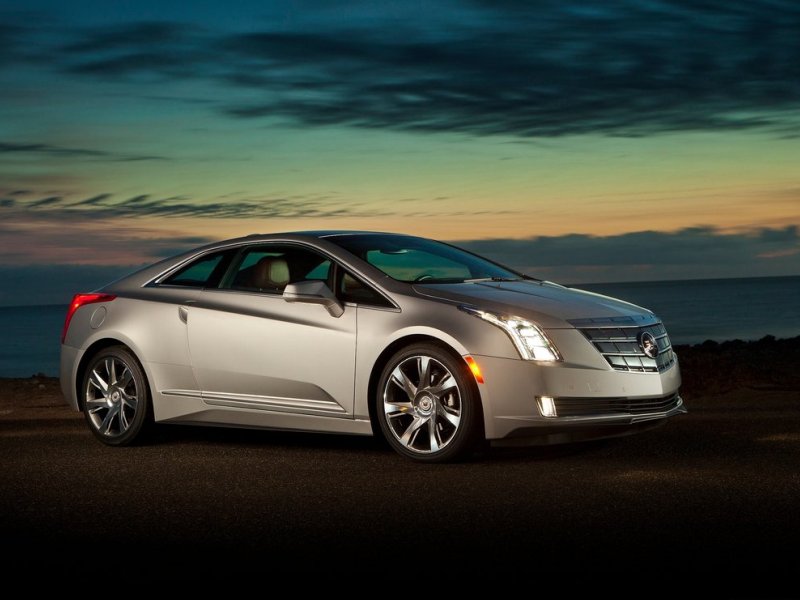 Jaguar XK
Easily one of the most beautiful cars on the road, the Jaguar XK is both an icon and a paragon. Iconic in that it represents a line of Jaguar grand touring coupes tracing their lineage all the way back to the highly coveted Jaguar E-Type; the XK is a paragon because it is the embodiment of everything a grand touring automobile should be. The Jaguar is graced with exceptional good looks, while it is also wholly uncompromised in its luxury and performance. Output of the XK's V8 engines ranges from 385 to 550 horsepower. Pricing starts at $79,000.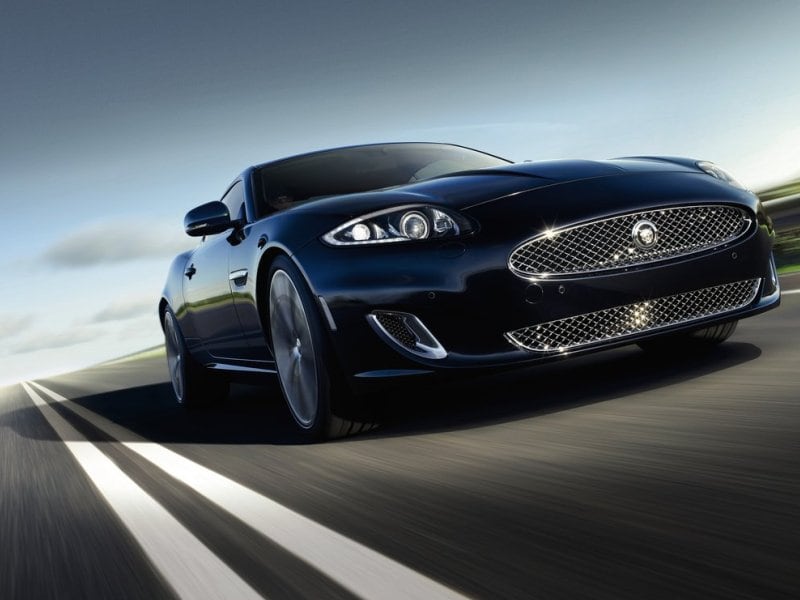 Mercedes-Benz S-Class Coupe
In a time when so many governing regulations affect the appearance of a car, for Mercedes to come up with a look this distinctive for its new flagship coupe is a considerable achievement. Easily the loveliest Mercedes in quite some time, the design of the S-Class Coupe is a rousing success. Mercedes-Benz considers the S-Class its technological showcase, so the best of everything the company knows to do is here. Power output will range from 449 to 577 horsepower at launch. Pricing is estimated to start at $115,000 when the S Class Coupe goes on sale in late 2014.
Mercedes-Benz E-Class Coupe
With its classic blend of power, style, and luxury appointments, the Mercedes-Benz E-Class puts the personal in personal luxury coupes. The pillarless roof design, characteristic of all Mercedes two-door hardtops, gives the handsomely chiseled coupe an added air of grace. Meanwhile, the interior appointments are all absolutely first cabin. A highly versatile automobile, the E-Class coupe can be outfitted to emphasize its sporting nature for drivers who prefer more engagement, or its luxurious nature for drivers who value comfort and convenience more than zero to 60 times. Engine output ranges from 302 to 402 horsepower. Pricing starts at $52,200.