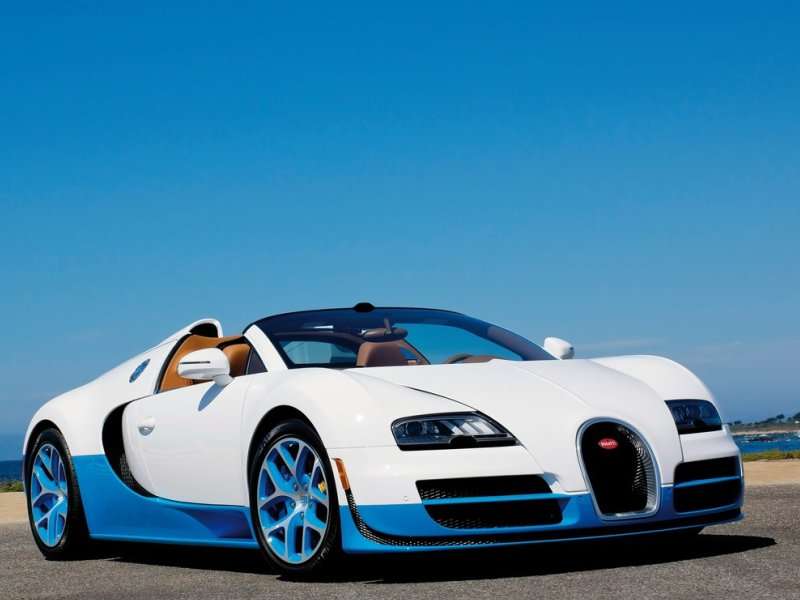 bugatti veyron super sport
It might surprise you to learn the majority of Camaros, Challengers and Mustangs sold are fitted with the smallest engines offered. Yet, when we think of those cars, we envision them with fire breathing V8 engines. These "halo" versions are the models upon which their reputations ride. The soup du jour in this category is the 707-horsepower Dodge Challenger SRT Hellcat, the reigning horsepower champion. But it isn't alone; nearly every performance car out there has an ultimate model, regardless of its country of origin. Let's take a look at some of these higher performing high performance car models.
High Performance Car Models: Audi RS 5
Boasting a 450-horsepower V8 in comparison to its base model A5 sibling's 220 horsepower turbo four; yes, the RS 5 really is twice the car. However, this doesn't mean the A5 is lousy; the RS 5 is simply that good. The subtle styling modifications Audi does to differentiate the RS 5 are very tasteful and make an already handsome car even more so. Further, when you go RS 5, you pretty much get the full range of comfort and convenience features offered for Audi's coupe. High performance plus all the toys—what's not to love? Pricing starts at $70,900.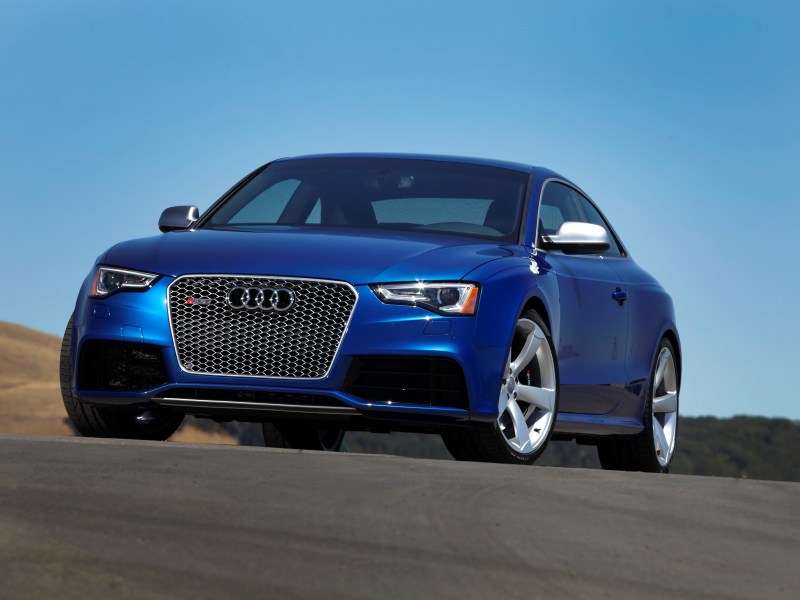 High Performance Car Models: BMW M6 Competition Package
BMW's M6 Competition Package turns the already scintillating 6 Series BMW into a tire-shredding ground jet.  Its screaming twin turbocharged V8 makes 575 horsepower in comparison to the base model's 315-horsepower turbocharged inline six. That's right up there with the most powerful road cars you can buy today. Suspension and steering modifications, along with a specific set of alloy wheels and stickier tires give the M6 Competition Package more responsiveness and agility as well. Ah, but you say, "What about the M5 Competition Package? It has all the same gear." Yeah—the M6 is faster. Pricing starts at $119,200.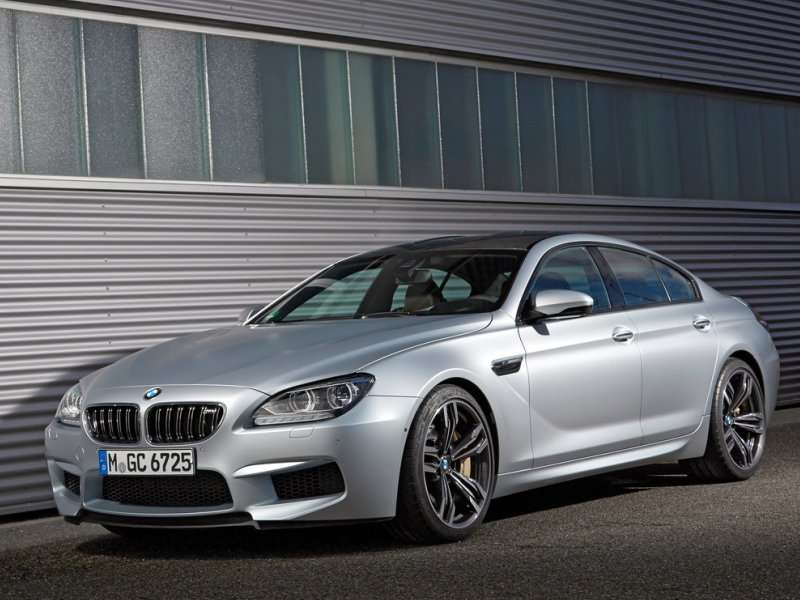 High Performance Car Models: Bugatti Veyron 16.4 Grand Sport Vitesse
The fastest version of the fastest series production automobile the world has ever known, the Veyron 16.4 Grand Sport Vitesse boasts a top speed of 255 miles per hour, compared to the base Veyron's terminal velocity of 253. Huge difference—right? Yeah, we thought so too. But still, more is more, and if we're talking higher performing high performance car models—it doesn't get any higher performing than this. The Bugatti Veyron 16.4 Grand Sport Vitesse pumps 1,200 horsepower out of a quad-turbocharged 16-cylinder engine. With a zero to 60 of just over two seconds, pricing starts at $2,500,000.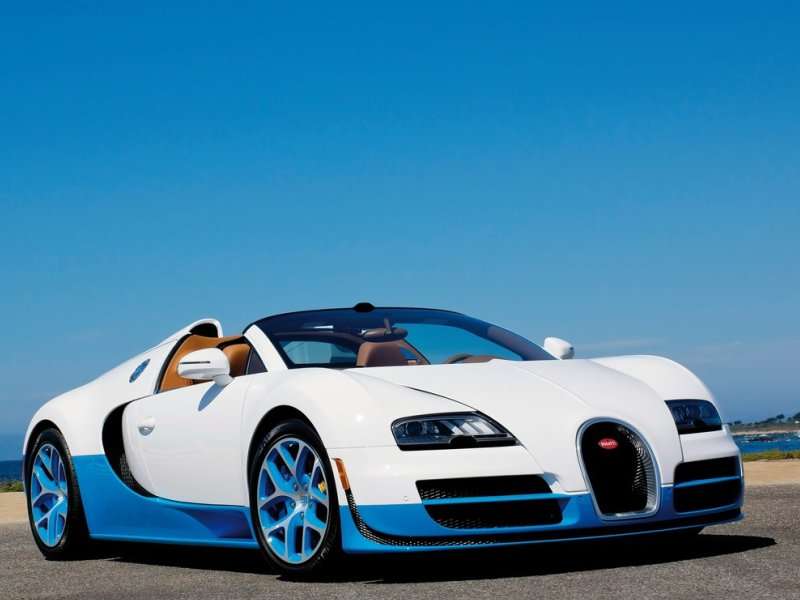 High Performance Car Models: Chevrolet Camaro ZL1
Talk about range; the base Camaro gets 323 horsepower from a 3.6-liter V6 with 278 ft-lbs of torque. Meanwhile, at the other end of the spectrum, the ZL1 gets 580 horsepower and 556 ft-lbs of torque from an all-aluminum supercharged 6.2-liter V8 to accelerate to 60 from rest in just under four seconds. To keep all of that power manageable, the ZL1 also uses a magnetic suspension system and Brembo brakes.  The Chevrolet Camaro ZL1's independent suspension setup is backed by a performance traction management system with five different settings, adapted from its Corvette sibling. Pricing starts at $55,355.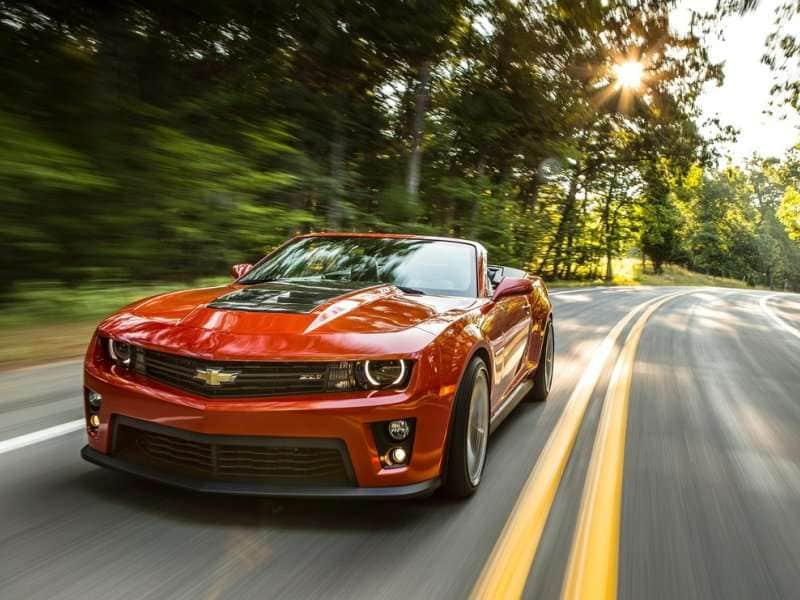 Photo by General Motors
High Performance Car Models: Chevrolet Corvette Z06
With 650 horsepower and 650 ft-lbs of torque, the 2015 Chevrolet Corvette Z06, due in early 2015, sounds considerably more enticing than the "base" 460-horsepower Corvette Stingray.  It's still a bit too early to quote performance figures, or even the starting price, but the 2015 Corvette Z06 holds the potential for being the highest performing street Corvette ever. And yes, we are aware the previous version of the Corvette's ZR1 model offered more power. However, this lighter and more aerodynamic new Z06 should be capable of even more performance. We'll find out when it goes on sale next year.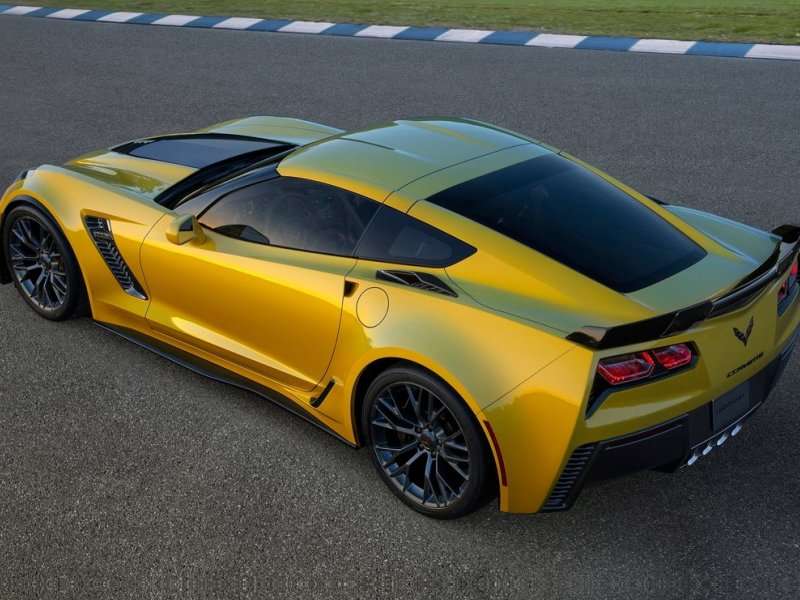 High Performance Car Models: Dodge Challenger SRT Hellcat
If you're into cars, you've no doubt heard all about the 707-horsepower, 2015 Dodge Challenger SRT Hellcat, the most powerful muscle car ever produced. It also holds the distinction of containing the most powerful production V8 engine ever fitted to a road car by a mainstream series production manufacturer. By comparison, the base Challenger's 305-horsepower V6 sounds paltry, even though 300 horsepower is still quite the respectable figure. But when the Challenger has a halo model with well over twice that, it's easy to understand how the Hellcat-powered Challenger becomes the one everyone dreams of. Pricing starts at $60,990.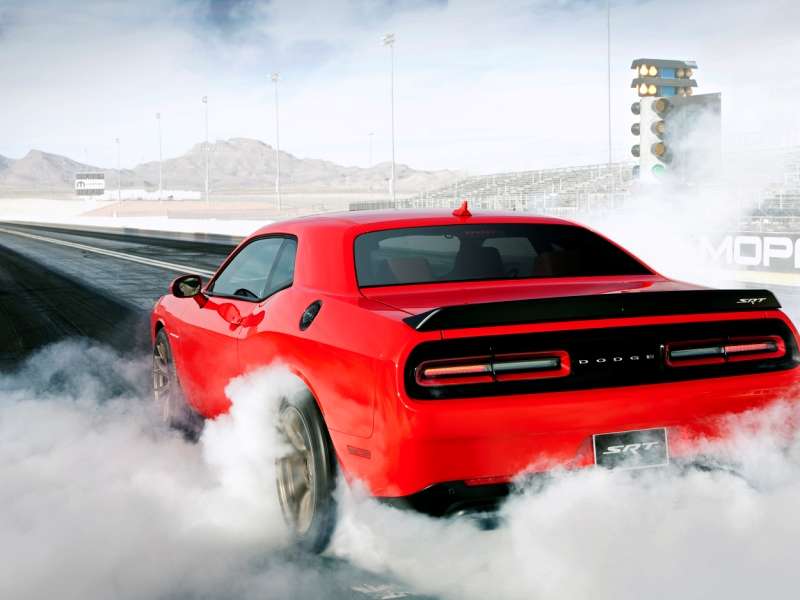 High Performance Car Models: Dodge Viper SRT TA
Much has been made of the civilization of the current-generation Viper. While rumors of its taming are somewhat exaggerated, the fact is this contemporary Viper is a bit easier to live with than previous iterations of the supercar. Still, the Viper's driving experience is unlike that of any other automobile. While its limits are exceptionally high, this snake bites viciously when asked to suffer foolish behavior. While all street legal Vipers make 640 horsepower and 600 ft-lbs of torque, Viper TA features a more aggressive suspension system, aerodynamics and brakes to turn lower lap times. Pricing starts at $118,485.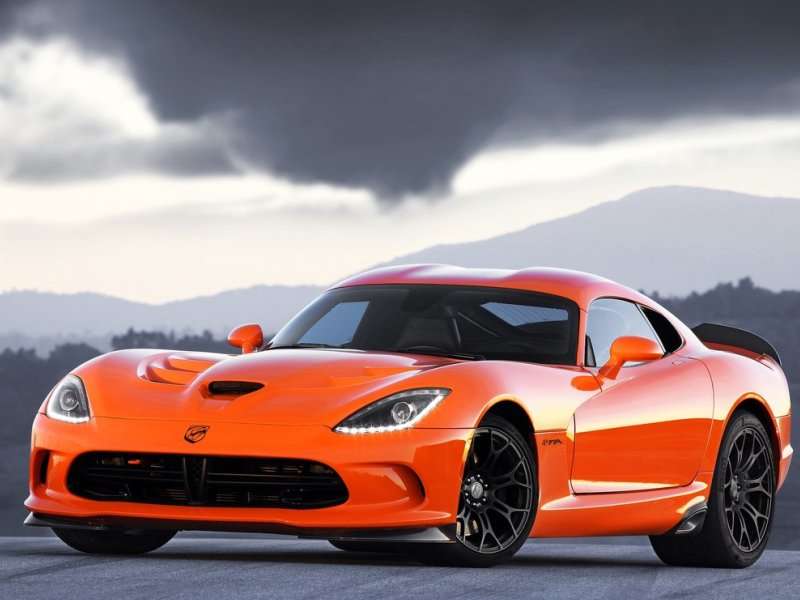 High Performance Car Models: Ford Mustang Shelby GT500
The most powerful roadgoing Mustang ever produced by the factory, the Shelby GT500 more than doubles the horsepower offered by the base 305-horsepower Mustang V6. With an awe-inspiring 662 horsepower the 5.8-liter V8 in the Ford Shelby GT500 Mustang is one of the two most powerful V8 engines ever fitted to a production road car. As halo models go, the Shelby GT500 is a shining example of the breed. Dynamic styling, superior handling, and more power than anyone could ever realistically need, a GT500's rear tires typically accrue considerably more mileage than the fronts do.  Pricing starts at $55,110.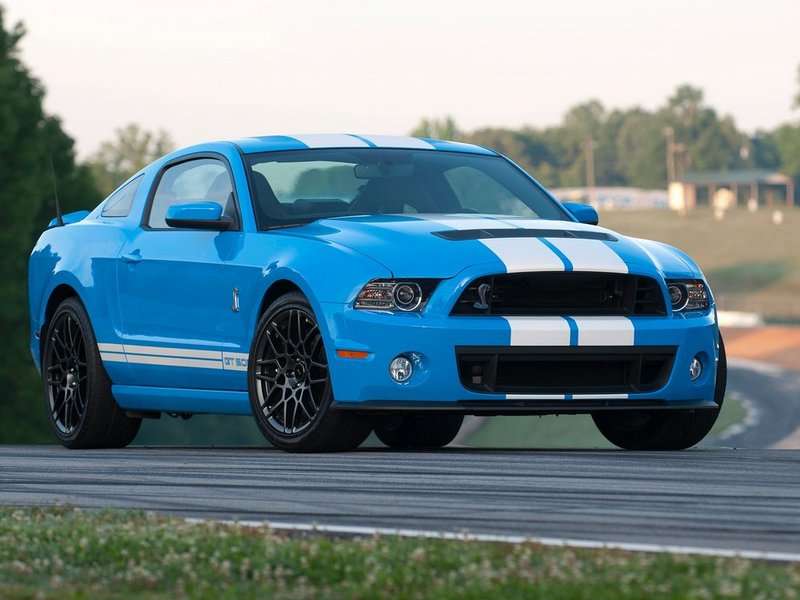 High Performance Car Models: Jaguar XKR-S
One of the best things that ever happened to Jaguar was being separated from Aston Martin. When the two companies were under the same corporate ownership, Jaguar cars were never allowed to perform to their full potential, lest they outrun the more expensive Astons. Consequently, when the current version of the XK was introduced it made 300 horsepower. The base model of the car now makes 385 horsepower and 380 ft-lbs of torque. Meanwhile, the XKR-S iteration runs a supercharged version of the XK's 5.0-liter V8 good for 550 horsepower and 502 ft-lbs of torque. Pricing starts at $132,000.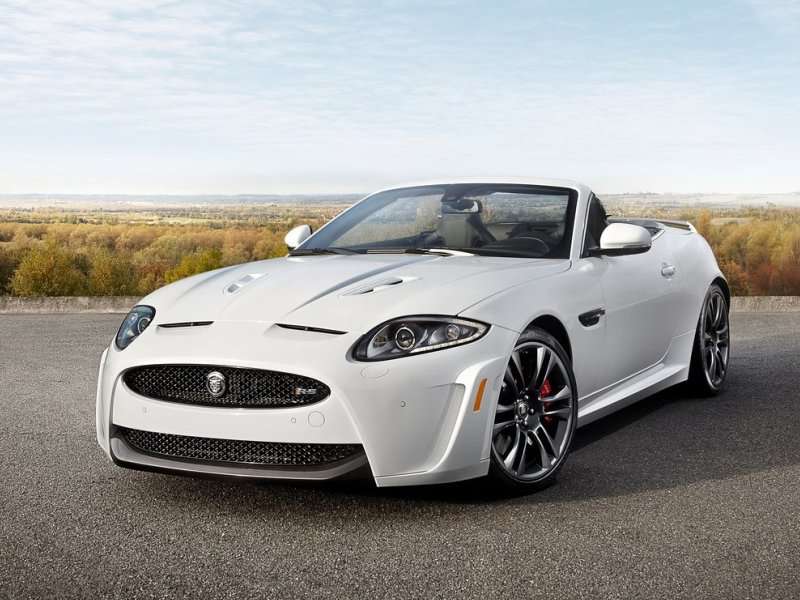 High Performance Car Models: Mercedes-Benz SL65 AMG
Boasting a pavement crinkling 738 ft-lbs of torque, the Mercedes-Benz SL65 AMG stands head and shoulders above its SL550 sibling, which produces a "mere" 516 ft-lbs of torque. Kind of begs the question how much is truly "enough" doesn't it? Either way, the hand-assembled 6.0-liter twin turbocharged V12 in the SL65 AMG is one of the smoothest and most sophisticated engines ever fitted to a production car. While its acceleration to 60 is just under four seconds, focusing on the SL65's performance is to overlook the outstanding comfort and luxury it also brings to fore. Pricing starts at $215,250.