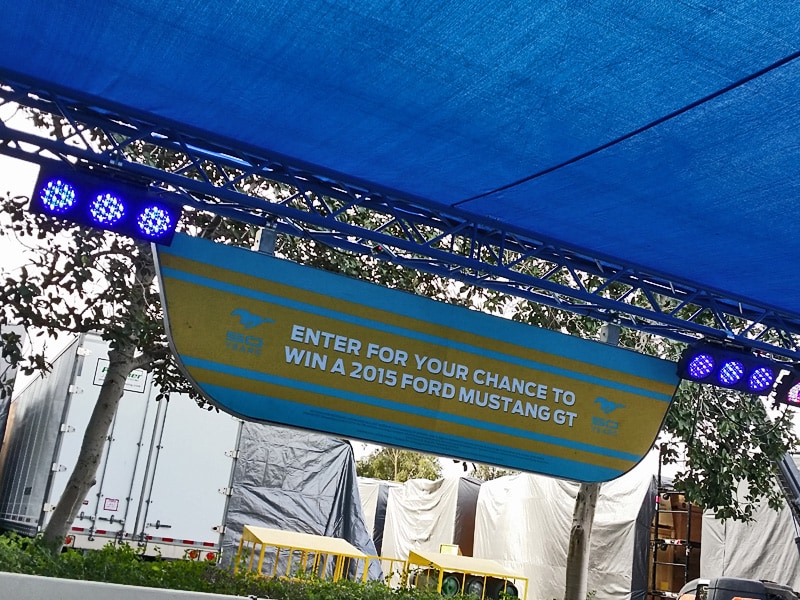 2015 ford mustang gt la auto show
The 2014 Los Angeles Auto Show is in full swing and runs from November 21 through November 30, 2014. Not only is this family-friendly show chock full of  some of the most amazing cars on the planet, there are a lot of activities and free things to be had.
Let's take a look at some of the freebies and fun things to do at the 2014 LA Auto Show.
Test Drive a Toyota and Get a Free Gift
You can test drive a Toyota Camry, Corolla, Prius, and RAV4 at the Toyota Driver Center in front of the West Hall. Receive a free 5-port charger after completing a drive. Drivers must be 18 or older with a valid driver's license; passengers are allowed and must be at least 8 years of age.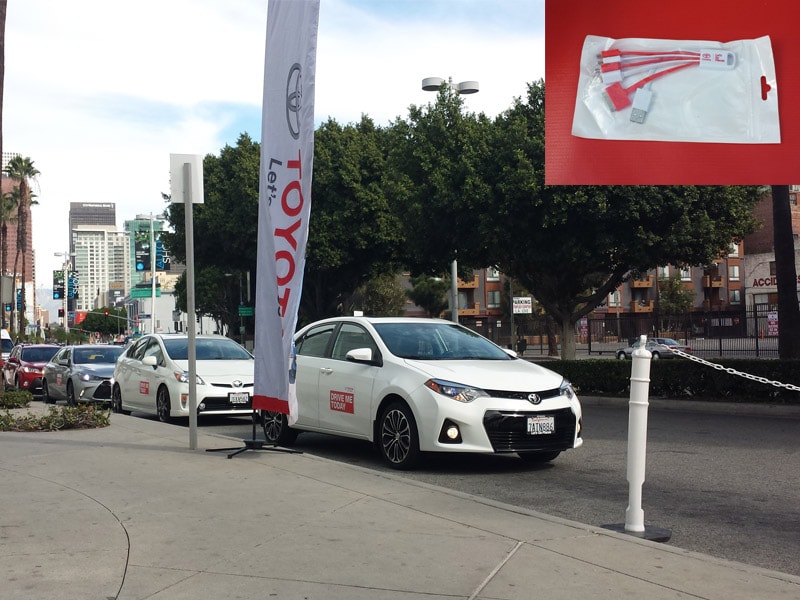 Pledge to Be a Safe Driver for a Free Gift
Pledge to be a safe driver and Toyota will give you a free gift. To "pledge" all you need to do is take a simulated drive that demonstrates the difficulty of being a safe driver while engaging in everday distractions. Upon completion, you receive a drawstring bag, sunglasses, and an insurance card holder. Toyota is also giving away tote bags at their booth located in the West Hall.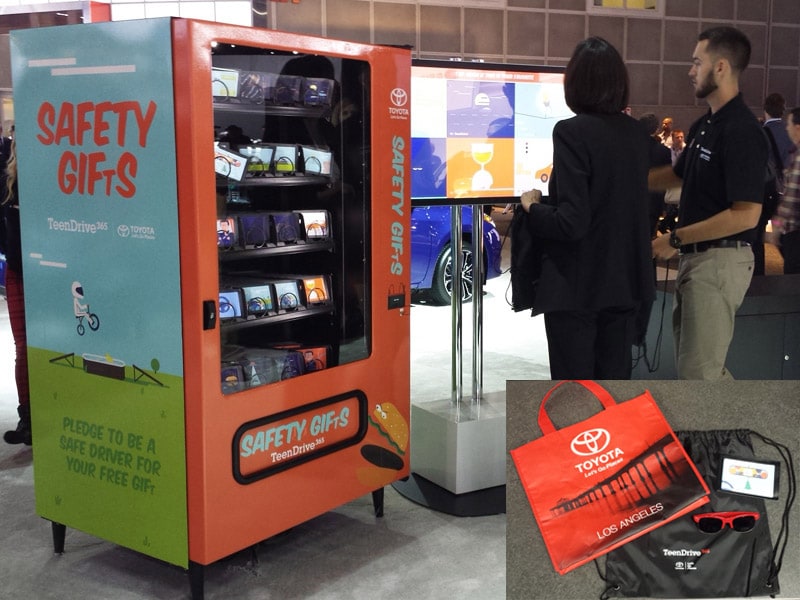 Race a Toyota FT-1 Concept in Gran Turismo 6
Drive a Toyota FT-1 concept in a game of Gran Turismo 6. The games are located at the Toyota booth in the West Hall. After your drive, you can check out the real deal FT-1 on display.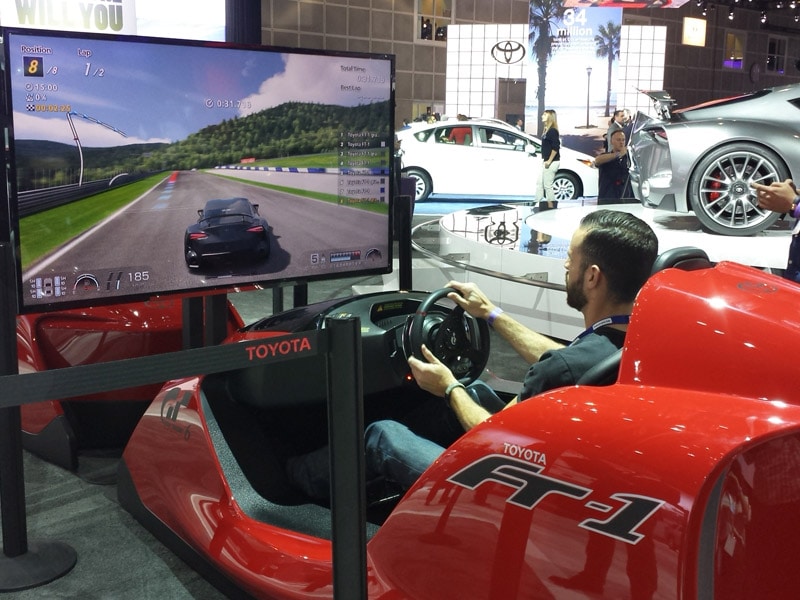 Race a RC Ford Mustang and Sign Up for a $50 Visa Gift Card
Race an RC Mustang at Ford's mini track located outside the West Hall. While you're there, you can sign up for a test drive at any Ford dealership in the U.S. to receive a $50 Visa gift card in the mail. You can also sign up at the Ford booth inside the West Hall, and snag a free tote bag while you're there.
Nissan Wheel of Prizes
Visit the Nissan booth in the West Hall to spin for a free prize. First snap a pic of any feature on a Nissan and share it using the hashtag #NissanLAAS. Prizes include a hat, sunglasses, sport bottle, and a grand prize of a $25 iTunes gift card.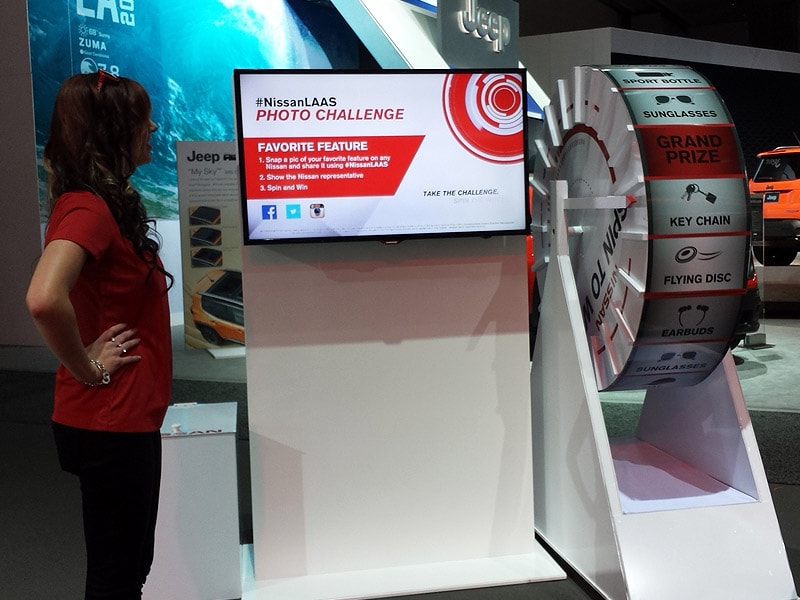 Dodge Simulator and $45,000 Chrysler Sweepstakes
Experience the horsepower of a Dodge Challenger and Charger with Dodge's simulator located at the West Hall. While you're there, enter for a chance to win $45,000 towards the purchase of a Chrysler vehicle. Sign up at one of Chrysler's kiosks or with a product specialist. The drawing will be held on December 31, 2014. 
Chrysler is also offering a ride and drive where you can test drive select Chrysler brand vehicles, including the Dodge Challenger and Charger, the FIAT 500, and the Chrysler Town & Country. Ask any Chrysler specialist for a $500 auto show bonus cash coupon.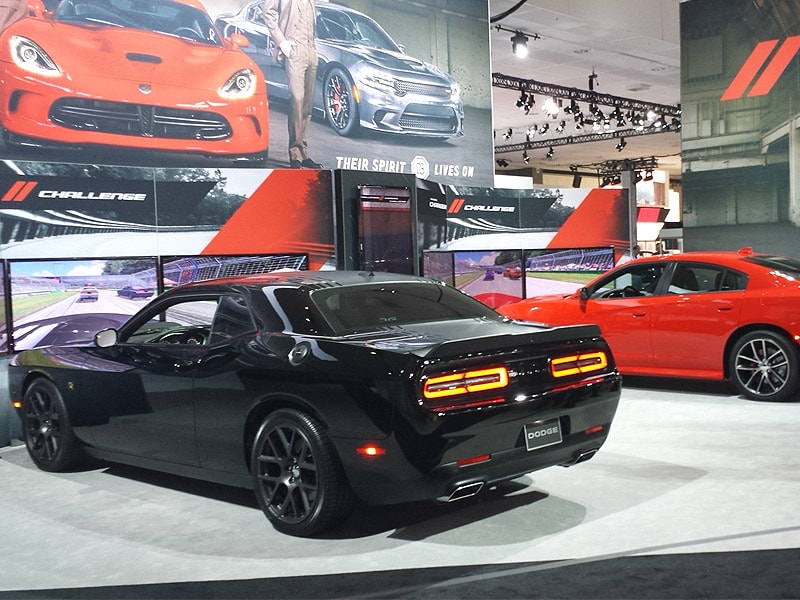 Meet LA Dodgers' Clayton
Los Angeles Dodgers pitcher Clayton "The Claw" Kershaw will visit the Acura display located in the South Hall on Sunday, November 30 from noon to 2:00 pm.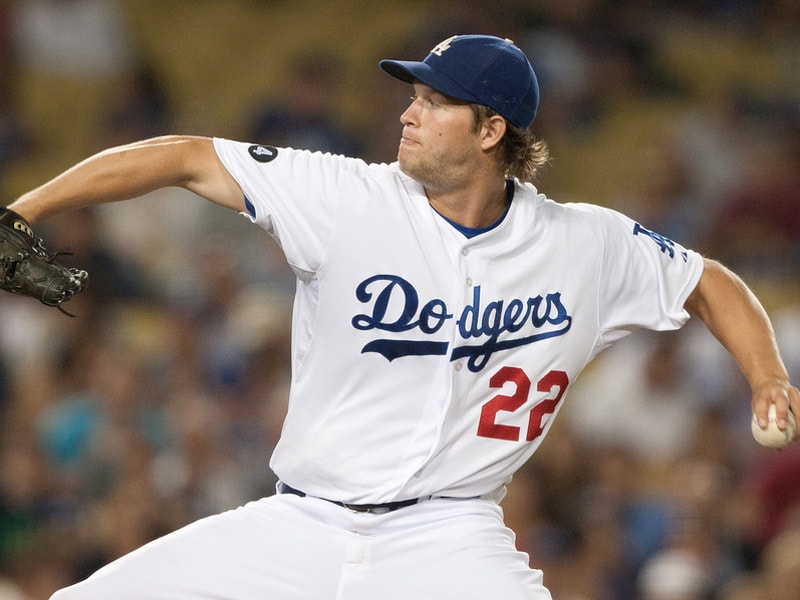 State Farm Games and Photo Kiosk
In the Aftermarket Hall, you'll find the State Farm Garage where you can play a driving game and take a printable selfie at one of the photo kiosks.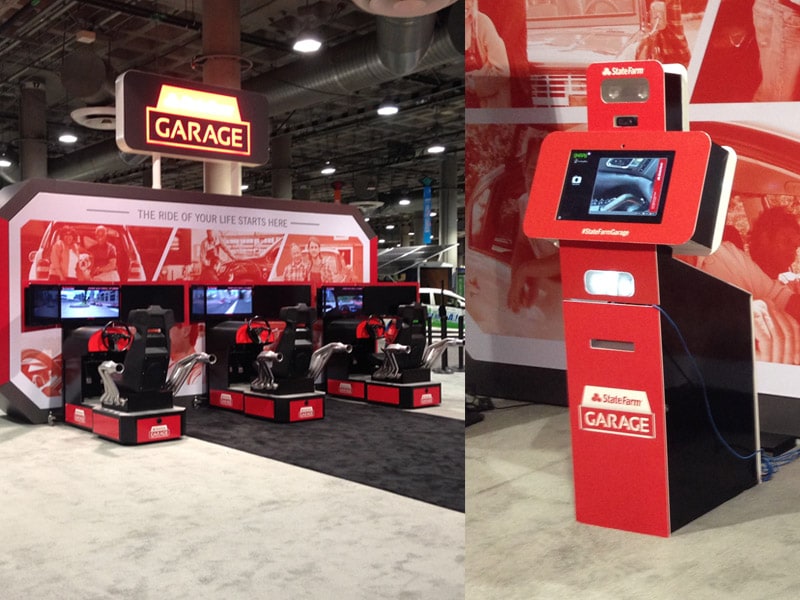 Race a Hyundai Genesis Coupe in Gran Turismo 6
Drive a Genesis Coupe in a game of Gran Turismo 6 at Hyundai's booth located in the South Hall. After a race or two, make sure you grab a free tote bag.