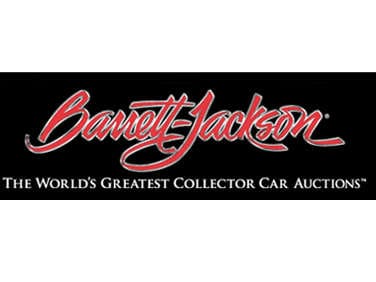 The long-running crosstown rivalry between Ford and Chevy moved from the race track to the auction block recently, when the two brands offered two unique high-performance sportscars at the 2012 Barrett-Jackson Collector Car Auction in Scottsdale, Ariz.—and combined to raise $900,000 for charity.
2013 Ford Shelby GT500 test mule
From the Blue Oval—and representing the best-selling auto brand in the country last year—was a one-of-a-kind Ford Mustang test car that was used to help develop the 2010 and 2013 Shelby GT500s. It was originally put togetherby Ford's Special Vehicle Team (SVT) in 2007 to help evaluate the 2010 Mustang body, and it features Recaro racing seats with six-point racing harnesses and a full roll cage. Which makes sense, since its most recent assignment involved spending 24 hours at Sebring International Raceway in durability testing for the new Shelby GT500.
All the engineers who worked on the car also signed the underside of its trunk lid, plus, as an added bonus, Ford says that Carroll Shelby himself drove it as part of the GT500's development process.
"I raced on the Sebring International racetrack for many years, but my ambition was always to build my own car," Shelby said. "It was exciting to be back to collaborate on this GT500 durability car with the SVT guys. I'm really proud to have my name on this car. They took my dreams of what a car should be and made it a reality."
He can be proud of the money the car raised as well: Bidding didn't stop until $300,000 had been raised for the Juvenile Diabetes Research Foundation (JDRF), an amount that took home not just the demo car but also the opportunity to buy the first 2013 Shelby GT500 when it goes on sale later this year. On the odd chance anyone has forgotten, that car, due later this year, will showcase the most powerful production V-8 in the world: A supercharged 5.8-liter V-8 will deliver 650 hp, 600 lb.-ft. of torque and a top speed north of 200 mph.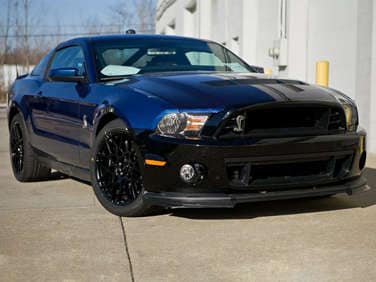 2013 Chevrolet Corvette 427 Convertible
And while the car Chevy brought to Barrett-Jackson is only good for a mere 190 mph or so, that's still enough to make the Chevrolet Corvette 427 Convertible the fastest rag-top Corvette ever. Further, by combining a curb weight of as low as 3,355 lbs. with a 505-hp LS7 V-8, the car boasts a power-to-weight ratio that puts it in very exclusive company. Each of its horses pulls just 6.64 lbs of Corvette, besting the figures for rivals like the Porsche 911 Turbo S Cabriolet, Audi R8 5.2 RSI Spyder, Aston Martin DBS Volante Convertible and Ferrari California Convertible.
The auction vehicle was the very first 2013 427 Convertible to come down the line—wearing a vehicle identification number that ends in "001"—and also features Magnetic Selective Ride Control, the dynamic driveline and rear axle system that lurk beneath the Corvette Z06, and plenty of carbon fiber, all of which will be standard on all 427 Convertibles. Michelin PS2 tires are the rubber of preference, with three wheel choices. Standard are lightweight machine-faced wheels with gray-painted pockets, the same ones that first debuted on the Z06 and ZR1; black "Cup" and ZR1-style chrome wheels are available as well.
The No. 1 427 Convertible was presented at the auction by Chevy with an assist from its NASCAR partners in Hendrick Motorsports, including Jeff Gordon, the four-time NASCAR champion, and Rick Hendrick, owner of the Hendrick Motorsports team; the car reaped a winning bid of $600,000 for the Drive to End Hunger food-relief program.
As for the rest of the 2013 Chevy Corvette 427 Convertibles, they're scheduled to come on the market this summer.