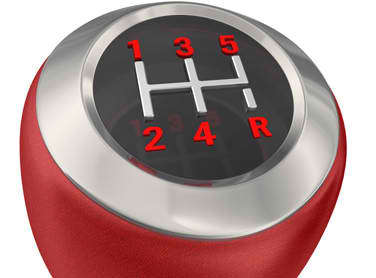 It's Friday once again, which means it's time for another round of my Five For Friday: Five Thoughts about the Auto Industry for Sept. 2, 2011. Let's look at my take on the most noteworthy and interesting automotive stories from the past week.
1. Laser Beam Headlights from BMW. That's not a typo.
An interesting email popped up in my inbox this week from BMW Group. The headline read, in part: "Following the introduction of the full LED headlight, laser light is the next logical step in the development of vehicle headlight technology." Such a bold opening had me reading through the entire press release, which informed me that the parallel light beams produced by lasers, as well as their intensity that rates "a thousand times greater than that of conventional LEDs" make them the ideal replacement for current LED and HID illumination.
Don't get me wrong – I'm all for laser headlights. In fact, I can even picture a dystopian Mad Max-style future where rival gangs roam a shattered Earth, tuning their laser headlights for maximum destructive power without sacrificing clear, clean and safe lighting for the ride home after the raid. I'm just having trouble imagining a scenario where laser headlights somehow make it past lawyers, safety watchdogs, consumer rights groups, special interests and curious members of government to end up on an actual production vehicle. Here's hoping that BMW can prove me wrong and give all of us the laser power our highways can handle.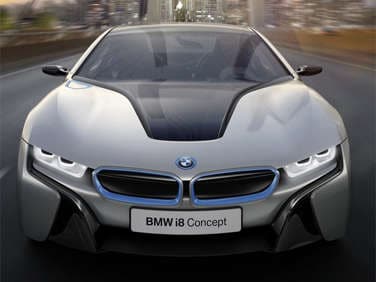 2. 2012 Mazda CX-5 Compact Crossover Announced for U.S. Market
Mazda will be introducing the Mazda CX-5 compact crossover to American drivers in the first quarter of 2012. Positioned under the already-fun-to-drive Mazda CX-7 crossover, the Mazda CX-5 will offer crossover shoppers a sportier alternative to vehicles like the Honda CR-V and the Toyota RAV4. According to The Automotive News, the CX-5 will also come with Mazda's highly touted Skyactiv engine technology that is designed to reduce fuel consumption without sacrificing power or performance, as well as an eventual turbodiesel option by the year 2014.
If there's one thing Mazda is very good at, it's small, lightweight automobiles. Applying this same formula to a more practical vehicle like a crossover that has been engineered to deliver engaging handling and reasonable acceleration could help the brand carve out a larger niche in the small SUV segment. It also allows Mazda to showcase Skyactiv under a fresh nameplate and help the company build a stronger reputation for fuel economy than it currently enjoys.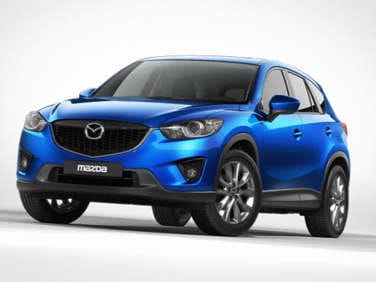 3. MINI Paceman Also Scheduled To Hit American Dealerships
When MINI debuted the MINI Paceman concept at the 2011 North American International Auto Show in Detroit, reaction was mixed. The two-door edition of the MINI Countryman crossover was certainly a looker, thanks in large part to its sloping rear roof and prominent haunches, but was there really room in the MINI lineup for a less practical, plus-size model?
MINI is gambling that the answer to that question is "yes." The MINI Paceman (name subject to change, of course) has been approved for production, and while final styling details and mechanical specs have yet to be released, Car and Driver has quoted a source within the company as stating that the version of the car that ends up on the road will look very much like what graced the stage in Detroit this past winter. The Paceman will no doubt aid BMW in its pursuit of a lower corporate average fuel economy rating, and who knows – it might catch on in the under-exploited subcompact two-door crossover niche.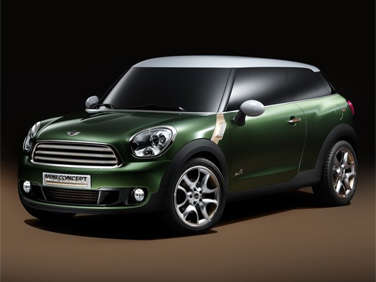 4. Seven New Lincolns – Can A Fresh Lineup Save The Luxury Brand?
Lincoln has not enjoyed the same renaissance afforded to competing premium domestic luxury brands such as Buick and Cadillac. Saddled with a range of products that have not been as successful in differentiating themselves from their Ford platform-mates as they need to be in order to meet sales expectations, the company has had to re-think its current tech-focused strategy. Although many current Lincoln models do come with impressive gadgets, features and comforts, these have not been enough to give the automaker its own distinct identity within the Ford family.
Automotive News is reporting that a sea change is underway behind the scenes at Lincoln that will see several new models introduced and existing vehicles significantly altered over the course of the next three years. Sedans such as the Lincoln MKZ and the Lincoln MKS will be visually lengthened and stylistically distanced from their Ford counterparts, while the entry-level lineup will be strengthened through the addition of an all-new compact crossover. Lincoln will also gain access to powertrains not offered by more pedestrian Ford automobiles.
Is it enough to save the once-proud premium automaker from irrelevance? Buick's performance has shown that when done properly, platform sharing does not have to mean the dilution of a company's luxury image or the experience that its vehicles offer to buyers. Lincoln may want to take a page out of GM's book and set its sights on Buick before eventually launching an all-out assault on Cadillac – or Lexus.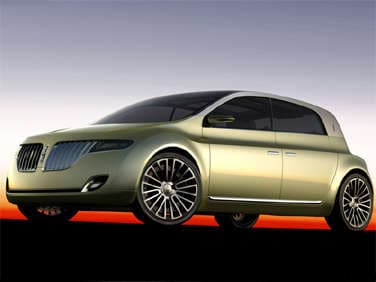 5. Dodge Slashes Prices on Three 2012 Models
Interested in getting behind the wheel of a brand new Dodge? You might want to skip leftover 2011 models and head right on over to the 2012 aisle at your local dealership. Dodge has decided to sell three entry-level editions of its 2012 automobiles cheaper than they were the year before, and in one case, the price drop is fairly dramatic. The 2012 Dodge Journey "American Value Package," which represents the new base model trim for most Dodge vehicles, will retail for an MSRP of $18,995 (not including destination fees). This is $3,250 less than the similarly-equipped 2011 Dodge Journey Express Trim. Other price cuts include $200 in savings on the 2012 Dodge Durango (MSRP $28,995) and a $250 discount on the 2012 Dodge Avenger (MSRP (18,995).
While it's clearly worth looking into a 2012 Dodge Journey over a 2011 model, you might be able to find better deals on both the Durango and the Avenger – particularly if you can snag a bargain during a year-end clearance event. Keep an eye on Dodge, Chrysler and Jeep between now and the end of the year, as the Journey might not be the only model that sees such a dramatic price drop.