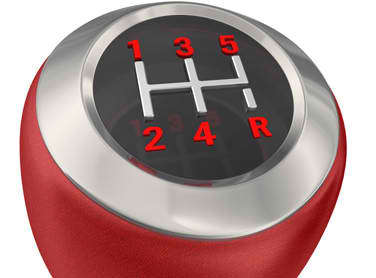 It's Friday once again, which means it's time for another round of my Five For Friday: Five Thoughts about the Auto Industry for October 19, 2012.  The C7 Corvette, BMW's Skip-A-Payment plan, a seven-passenger Volkswagen, the Land Rover Defender, and a compact Mercedes-Benz G-Wagon - let's look at my take on the most noteworthy and interesting automotive stories from the past week.
01. C7 Chevrolet Corvette Release Date Set
Few events capture the speculative imagination of automotive enthusiasts like the introduction of a new generation of the Chevrolet Corvette.  With fans and 'industry insiders' alike throwing out possibilities like turbocharged V-6 power, a mid-engine design, and a dramatic styling departure from its traditional looks, each time the Corvette is redesigned it seems as though the world will come to an end if it doesn't feature a front-mounted, pushrod V-8 engine as its primary power plant.
Fans don't have long to wait before the production 'Vette is unveiled to the public.  The 2014 Chevrolet Corvette has had its debut announced as January 13, 2013 at the North American International Auto Show preview.  The engine that will pull duty under its hood gets an early release next Wednesday, October 24.  The current model year Corvette is scheduled to leave production early in 2013 as General Motors idles the Kentucky plant that builds the sports car for six months in order to prepare for the fresh model.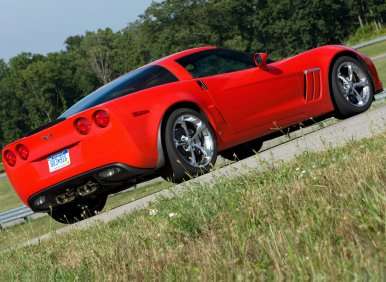 02. BMW Introduces 'Skip A Payment' Incentive For Lessees
What does the push for more volume entail if you are a German luxury car company?  It means making it easier for would-be buyers and lessees to get behind the wheel of your products from a financial perspective, and with this in mind BMW is now offering a special incentive to those who elect to trade in their older models for new ones.  Current lessees of 2010 BMW sedans and crossovers will benefit from the ability to skip as many as three payments should they make the switch from leasing to buying either a new or CPO model. The initiative ends October 31, and is not the first such effort from BMW to help fend off the sales menace presented by Mercedes-Benz.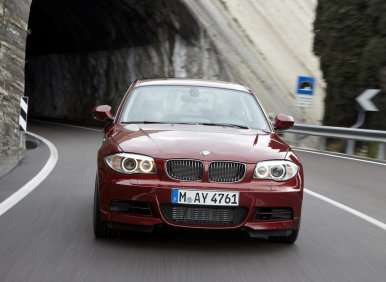 03. Seven-Passenger Volkswagen On The Way
According to an article published by Bloomberg, Volkswagen will be bringing an all-new seven-passenger crossover to the North American market.  The SUV will not necessarily be based on the VW Touareg, which currently represents the largest crossover offered by the brand.  Instead, it will attempt to fill the minivan-shaped hole in the Volkswagen lineup - a gap that the Volkswagen Routan, a re-badged Dodge Grand Caravan, simply hasn't been able to plug.  Volkswagen is looking to occupy as many product niches as it can as part of its effort to become the largest car company in the world, and people movers are an important aspect of that strategy.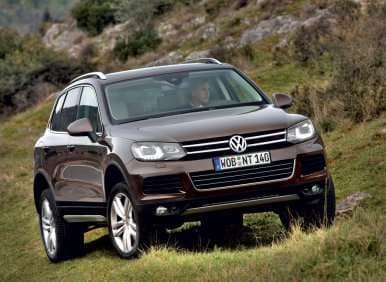 04. Land Rover Defender Set To Make U.S. Return
The all-new Land Rover Defender, which is expected to become available in 2015, will be imported to the United States.  The Defender has long been sought after by off-road enthusiasts attracted by its go-anywhere design and formidable all-terrain chops, but ever since American sales ceased in the late 90's the grey market has had to take over, inflating Defender prices and making it difficult to obtain an example of the truck.  Autoweek is reporting that the new Defender will look very much like the Land Rover DC100 concept that was shown off in Frankfurt last year, and it will be priced as the most affordable model in the brand's lineup.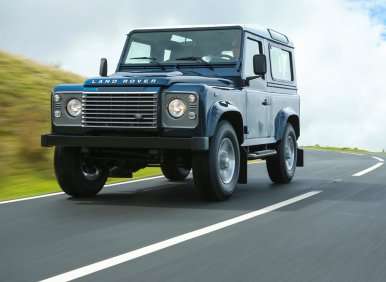 05. Smaller G-Wagon To Take On Land Rover?
News of Land Rover's foray into the small, off-road-capable SUV segment has Car magazine unearthing a plan by Mercedes-Benz to introduce a rugged compact 'ute of its own.  The automaker is reportedly preparing to build a 'baby G-Wagon' that would shrink the styling of the current Mercedes-Benz G-Class down to a more urban-friendly size, sit it on a platform that could offer both front and all-wheel drive, and come with special suspension, skid plate, and electronic off-road assistance packages.  Not quite as hardcore as the full-size G-Class - although few vehicles are - Car maintains that the smaller SUV could be labeled the GLG-Class and come with a range of four-cylinder engines as well as an AMG edition.