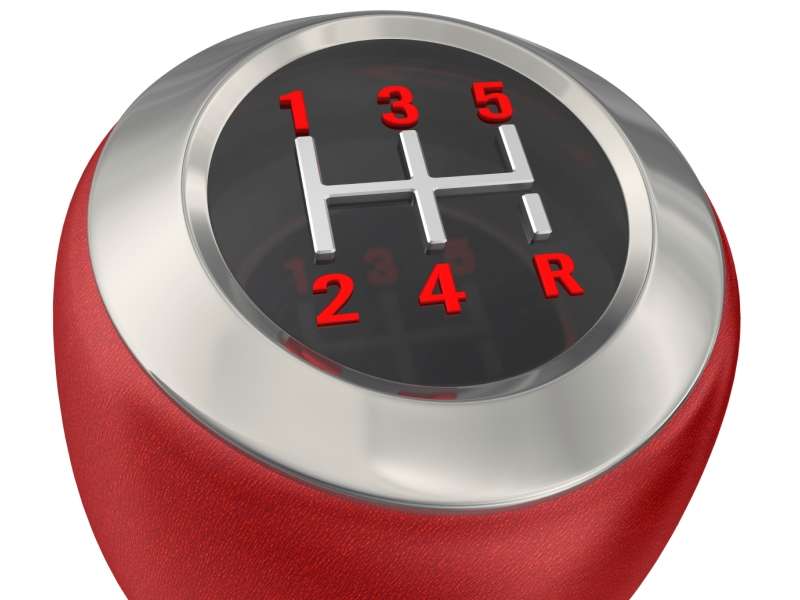 It's Friday once again, which means it's time for another round of my Five For Friday: Five Thoughts about the Auto Industry for June 13, 2014.  Ford reduces fuel mileage ratings for six models, MINI adds a pair of doors to the Cooper, BMW and GoPro get cozy, Alfa Romeo prices the 4C, and Japan signs a death warrant for its kei car scene - let's look at my take on the most noteworthy and interesting automotive stories from the past week.
01. Ford Admits To Inflated MPGs For Six Vehicles
It's deja-vu all over again for Ford, which was forced to lower the fuel mileage estimates for six of its vehicles after an 'internal audit' discovered flawed data used to formulate the initial ratings.  After re-testing under EPA supervision, several of the brand's hybrids have seen significant drops in efficiency: the Ford C-Max Hybrid loses three miles per gallon from its combined rating, while the Ford Fusion Hybrid sedan has its combined rating reduced by five miles per gallon.  The similar Lincoln MKZ Hybrid drops to 38 miles per gallon combined from its previous listing of 45-mpg, which is the steepest drop of the lot.  Other affected vehicles include the plug-in C-Max Energi and Fusion Energi (five-mpg drop) and the Ford Fiesta subcompact (which loses between one and two-mpg from its combined rating depending on engine and transmission choice).
Last summer Ford went through a smaller ordeal with its Fusion Hybrid and C-Max Hybrid, which were similarly re-rated to feature less optimistic EPA estimates.  Lincoln has to be feeling the sharpest sting, as the MKZ Hybrid's previous 45-mpg combined performance was frequently touted as being the most efficient hybrid luxury sedan on the market.  Ford will be compensating current owners with payments up between $125 and $1,050 to make up for the discrepancy between advertised and real-world fuel efficiency.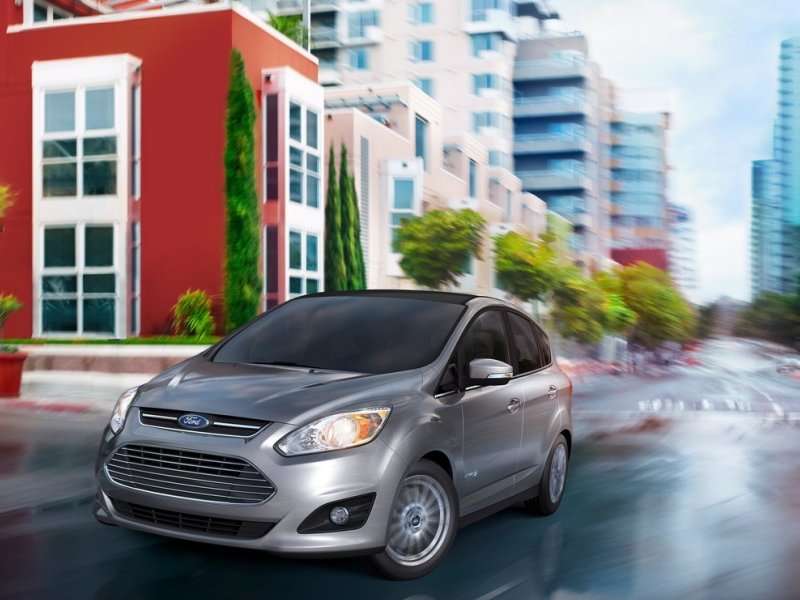 02. MINI Displays Four-Door Cooper
MINI will soon be bringing to market a four-door (or is that five-door?) version of its bread-and-butter Cooper hatchback.  Although a four-door MINI isn't a completely foreign concept given the existence of the Clubman wagon and the Countryman SUV, it's the first time the Cooper nameplate will feature an extra set of passenger entry points without being considered a sub-model.  MINI's corporate parent BMW is hoping that the four-door Cooper will have better luck finding an audience than the Clubman has, giving MINI the volume that it needs to shore up its bottom line.  The four-door Cooper features a longer wheelbase, improved rear seat room, and a bit more cargo space, and yes there will be a turbocharged S edition.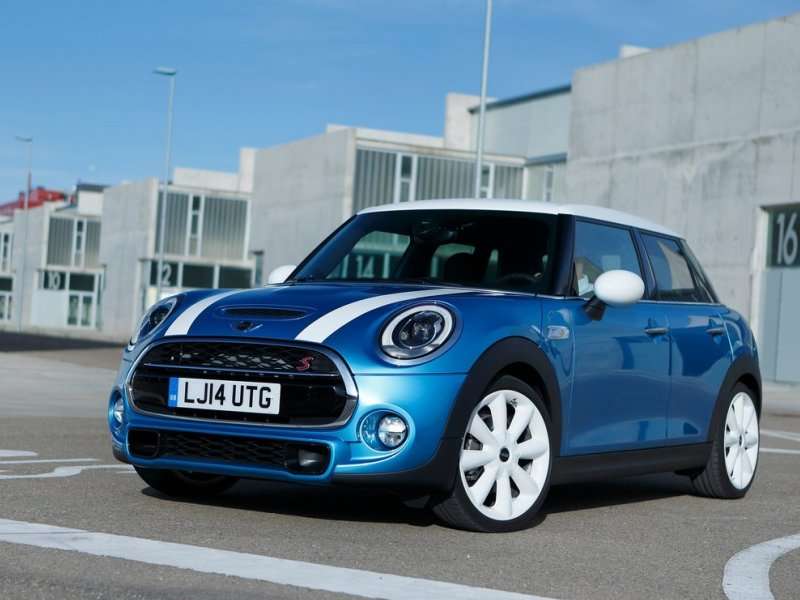 03. BMW and GoPro Announce Partnership
If you are one of the many BMW or MINI owners who take their vehicles to the track or autocross course, then you will be pleased to find out that the BMW Apps and MINI Connected software that has been available with most models since 2012 will soon feature GoPro integration.  This means you'll be able to use the GoPro app via your car's touchscreen interface by way of a WiFi connection, making it that much easier to record your antics for later enjoyment.  It's not a complete integration of all GoPro app functionality - and you'll still need to own an iPhone 4 to make it all work (sorry, Android users) - but it's a genuine play to keep driving enthusiasts in the BMW and MINI fold.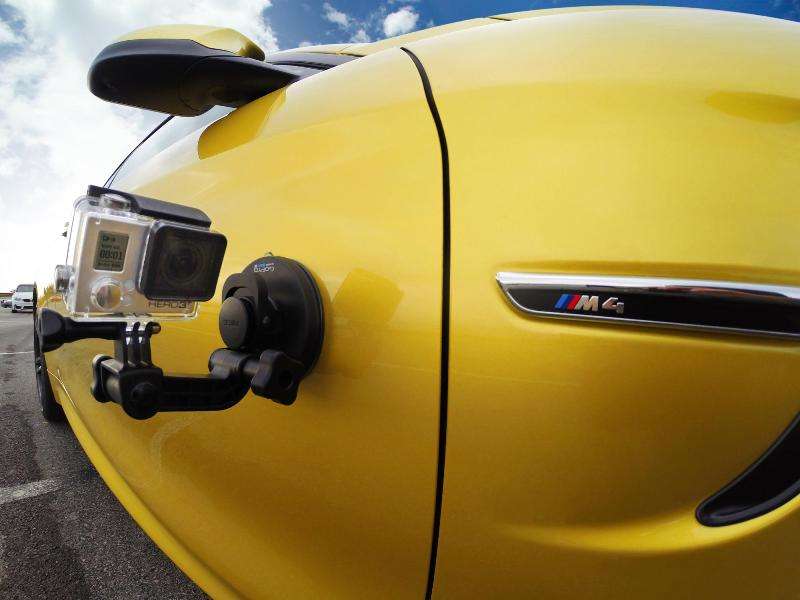 04. Alfa Romeo 4C Priced and Weighed For U.S. Market
It's going to cost you $53,900 to park a 2016 Alfa Romeo 4C in your driveway - if you're willing to forgo every option and accept the base model as is.  2015 models, which will be limited to just 500 introductory examples, will cost quite a bit more: $69,695 with destination fees included.  After pricing, the next biggest question for the Alfa Romeo 4C is weight, and we've got an answer on that too: 2,495 lbs, which is just over 340 lbs heavier than the model available in Europe.  Still, it's an impressive accomplishment to bring a sports car to market that weight under 3,000 lbs in this day and age, let along one that creeps in below the 2,500 lbs mark.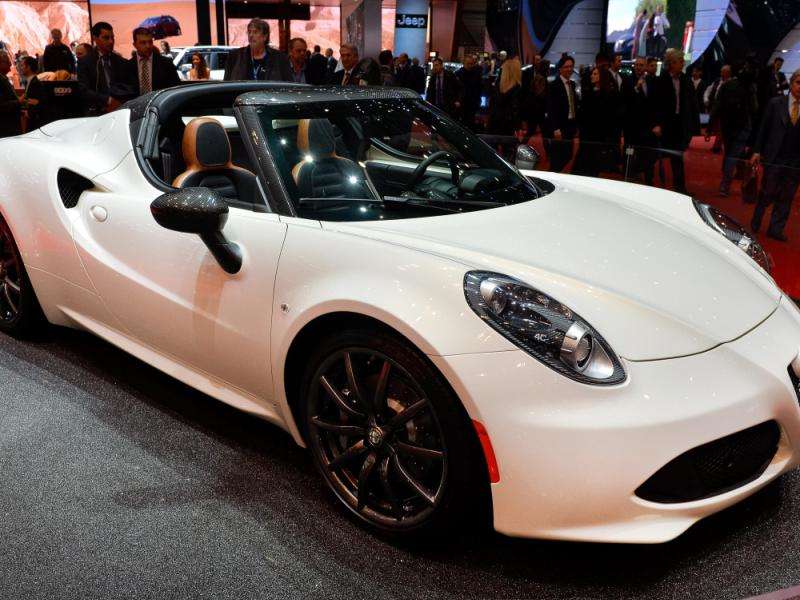 05. Japan To Kill Kute Kei Kars
Alliteration aside, there's nothing cute about Japan's plan to summarily execute is kei cars, those sub-sub-compact models outfitted with 660cc engines and intended primarily for city use.  Kei cars are popular due to their special taxation status, which makes them much cheaper to own than a traditional, American-sized subcompact car.  Unfortunately, the Japanese government is concerned that its homegrown automakers are putting too much investment in kei cars that will never be exported to markets where they enjoy no such tax incentives (40 percent of Japanese car sales are kei cars).  The solution?  Slap a 50 percent increase on kei car taxes and see where the chips fall.  It's a plan that's going to hurt the average Japanese vehicle owner more than it will giants like Nissan and Toyota, although Suzuki, one of the most popular kei car manufacturers, will likely take a substantial hit as a result of the policy change.