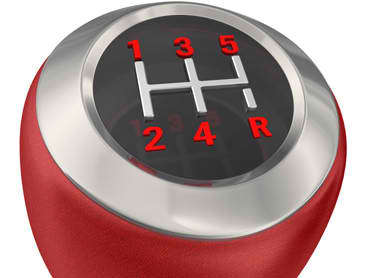 It's Friday, which means it's time for another round of my Five For Friday: Five Thoughts about the Auto Industry for July 8, 2011. Let's take a look at my take on the most noteworthy and interesting automotive stories from the past week.
1. The Scion iQ Is Arriving…Eventually
The all-electric Scion iQ has been stuck in production limbo for the past year, ever since it was first shown at the 2010 New York Auto Show. The ultra-compact city car was intended to give Scion a much-needed fourth lineup member, and had it been introduced in North America for 2011 as originally intended it would have stood a fair chance of capturing the attentions of would-be Chevrolet Volt and Nissan LEAF buyers.
Unfortunately, Toyota has announced that the electric Scion iQ will not be hitting U.S. dealerships until sometime in 2012, which means that most of its battery-powered competitors will have had time to establish a beachhead amongst early adopters. Combine that with its fairly low (for its size) 50-mile range and its lack of a back seat, and it might be difficult to get American drivers excited about the iQ.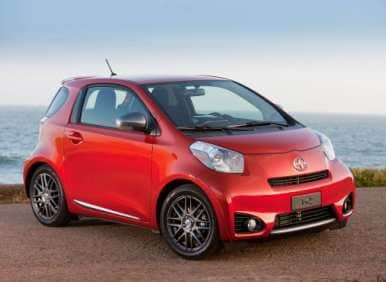 2. Lincoln's Pricing Plunge
Still trying to find an identity in the very competitive world of premium automobiles, Lincoln has made yet another intriguing pricing decision that offers buyers more, for less. After being praised for its decision to sell both the hybrid and the standard gasoline-powered editions of its MKZ sedan for the same MSRP, the brand has gone ahead and priced the 2012 Lincoln MKT EcoBoost model the same as the 2011 all-wheel drive edition without the twin-turbo engine ($46,295).
Undoubtedly irritating for everyone who already has an MKT EcoBoost – or in fact, any version of the 2011 MKT – parked in their driveway, the move reflects just how much trouble both Lincoln and Ford are having when it comes to moving the full-size luxury crossover and the Ford Flex which it is based on off of dealer lots. The 2012 Lincoln MKT will now exclusively be available in EcoBoost and entry-level front-wheel drive-only 3.7-liter V-6 models.
3. Three Turbos For The Next BMW M3?
BMW has firmly established its commitment to using forced induction as a method for extracting maximum power from its lineup of M high performance cars. With the soon-to-arrive BMW M5 already sporting a twin-turbo V-8, rumors that the next-generation BMW M3 will go with an unusual tri-turbo setup might actually be believable.
AutoExpress is reporting that the 2014 M3 could feature an inline-six engine fed by three under-hood snails – two traditional turbos and one electric unit – for a total output of roughly 450 horsepower. If the company elects to go down this road, it will be interesting to see whether BMW's reliability will be able to keep up with the pace of its technological development.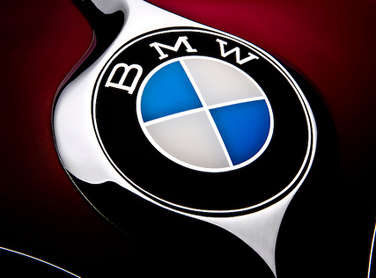 4. Kia Prepping A Pair of V-8 Coupes?
Although corporate stable mate Hyundai has enjoyed the recent addition of the Hyundai Genesis Coupe to its lineup, a move that helped the surging Korean automaker reconnect with the youth market, Kia has not benefited from a similar sports car offering of its own. Attendees at both the Frankfurt and Detroit Auto Shows this year could witness the debut of the new answers to Kia's performance car quandary in the form of a pair of eight-cylinder coupe concepts that, if well received, may potentially hit the streets as early as 2015.
Kia has enjoyed a slight styling advantage when examining some of the platforms that it shares with Hyundai (most notably the Optima / Sonata twins), but this would provide the first real power and handling boost for the brand over its larger sibling. Does Kia need a V-8 coupe to stay competitive? Probably not – but it would certainly go a long way towards reinforcing a more polished image for the economy-oriented brand in the United States.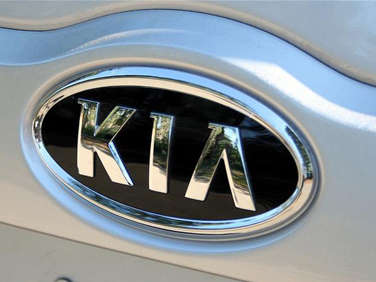 5. Next-Generation Chevrolet and GMC Trucks to Arrive Sooner than Planned
Despite both Ford and Dodge unveiling recent redesigns of their light duty pickup trucks, GM has delayed the introduction of similarly re-tooled editions of its Chevrolet Silverado and GMC Sierra models past their expected 2012 model year arrival. Bankruptcy proceedings played a large role in pushing the development of this much-needed new platform farther into the future, but The Automotive News is reporting that plans to introduce new Chevrolet and GMC trucks might be back on track for 2013 thanks to the decision to re-tool current pickup production plants next year.
Although far from the oldest pickup trucks on the market – that title belongs to the woefully neglected Nissan Titan – there is no doubt that the Sierra and the Silverado have lagged behind their domestic rivals in terms of creature comforts, fuel economy and the implementation of new technology.