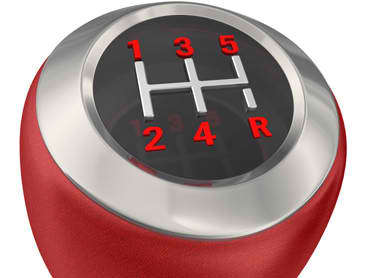 It's the Friday before Independence Day weekend, and that means it's time once again for another round of my Five For Friday: Five Thoughts about the Auto Industry for July 1, 2011. Let's take a look at my take on the most noteworthy and interesting automotive stories from the past week.
1. Volkswagen Shows Off "Temporary Auto Pilot" Feature
Automakers have spent much of 2011 sending mixed messages to buyers when it comes to who – or rather, what - should actually be driving their cars. Advertising that appeals to the visceral and fun aspects of getting behind the wheel and actually driving has consistently clashed with a slew of new technologies that seem to make as much of an effort as possible to remove humans from the vehicle piloting equation.
The latest addition to the latter camp comes courtesy of Volkswagen, whose Temporary Auto Pilot system can drive one of its vehicles at speeds of up to 81 miles per hour with almost no involvement from the driver. Volkswagen has tested the system on actual public roads, but has not yet decided whether it will make the feature available to consumers in the near future. Although the company stressed that it's possible to intervene at any time should the Auto Pilot stray from its lane or begin to fluctuate speeds, and that the system was intended to be used during periods of "monotonous driving," it's hard to imagine that the public, federal regulators or insurance companies in the United States are eager to embrace this technology.
2. Mazda Adds Lasers To The Rotary Mix
Not content with the added complexity that a rotary engine brings to the Mazda RX-8 platform, the Japanese brand is reportedly experimenting with using lasers to replace spark plugs in its next-generation of this unusual power plant. Lasers offer a size advantage compared to spark plugs, and they are also capable of providing a cleaner air/fuel burn on a more consistent basis.
Marketing potential for laser ignitions aside, the poor mileage associated with rotary engines could be a tough sell for Mazda moving forward unless the company is able to bring its fuel-saving Sky-G technologies to the American market.
3. Toyota Prius Gets Performance Package
As I covered earlier this week in my Autobytel piece, Toyota has elected to release the Prius PLUS Performance Package for the company's popular hybrid hatchback. The package includes an impressive-looking aero kit, lightweight 17-inch wheels, stiffer and lower springs and a rear sway bar, but doesn't punch up horsepower or throttle response. This makes the Toyota Prius more interesting to drive, but not quite a sports car – which is most likely just fine with the vehicle's target demographic.
Toyota's press release also mentioned that Toyota Racing Development (TRD) is looking to continue to development "performance" gear for the Prius, which means that we are probably looking at the tip of the iceberg when it comes to go-fast goodies for the Prius lineup. With the potential for an even smaller and more nimble Prius model coming down the pipeline, TRD has the chance to create the first truly sporty hybrid car that still offers excellent fuel economy – a niche completely missed by the disappointing Honda CR-Z.
4. 2012 BMW 6 Series Coupe To Get Six-Cylinder Engine, But No Diesel in the U.S.
BMW's attitude towards power plant distribution in the United States could perhaps best be described as "schizophrenic." The company has spent the past two decades ensuring that Americans only had access to the top-spec drivetrains available in its flagship sedans and coupes, which has meant ignoring the decisions made by Audi and Mercedes-Benz to import a longer list of diesel engines across the Atlantic and offer well-heeled buyers a chance to take advantage of fuel-sipping, torquey motors that have so far not diluted the stock of either competitor's brand.
BMW has finally relented when it comes to the 2012 BMW 6 Series Coupe and decided to offer a model that does not feature eight cylinders. Instead of a diesel motor, however, the German car company is going with a twin-turbo inline six-cylinder unit that should provide in the neighborhood of 300 ponies and 330 lb-ft of torque. European 6 Series drivers, on the other hand, will get to enjoy a turbodiesel inline six that offers similar horsepower but which also comes with an additional 130 lb-ft of twist – a drivetrain whose performance more closely matches the image of the luxury coupe.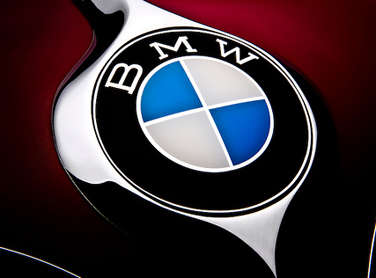 5. Rent-A-Racer Returning to Hertz?
Once upon a time, you could walk into a Hertz dealership, rent a Shelby Mustang and take it to the track for the weekend. After a predictable number of wrecked cars, incidents of outright theft and vehicles being returned under the cover of night with their engines missing Hertz decided to shut down the program. However, the company continued to experiment with offering performance car rentals in partnership with automakers looking for the extra promotional value of getting the word out about their special models, most recently through its "Adrenaline Collection" of rental cars.
AutoWeek is reporting that in celebration of Hertz's 50th anniversary the company has decided to throw caution to the wind and provide "upgraded" Ford Mustang GT models as modern-day Rent-A-Racers. Shelby is said to once again be involved in the effort, although nothing has officially been announced. More power and tighter suspension systems are said to be on tap for the Mustang coupes associated with the new program, which will most likely be restricted to select Hertz locations.