It's Friday once again, which means it's time for another round of my Five For Friday: Five Thoughts about the Auto Industry for April 25, 2014.  Race your Mustang and lose your warranty, Toyota compensates for size with the Scion Swap program, F1 historic racing could become a reality, Ferrari imposes a hefty fine on journalists, and the Volkswagen R 400 takes things over the top for hot hatches - let's look at my take on the most noteworthy and interesting automotive stories from the past week.
01. 2015 Ford Mustang Comes With Line Lock, Racing It Will Void Your Warranty
The 2015 Ford Mustang has muscle car fans in a tizzy, not the least of which because it will be offered with standard electronic line-lock, which allows the braking system to lock up the front wheels while you scorch the rear tires.  This feature is sourced from the drag racing world where it's employed to warm up rear-axle rubber for maximum grip.  The only trouble is…if Ford catches you using its line-lock at the strip, it's going to void your warranty. 
A Kafka-esque bit of fine print at the bottom of Ford's line-lock product literature explains that racing the Mustang means no more warranty coverage.  Motor Authority dove deeper into this seeming contradiction only to discover that while Ford condones testing the coupe or convertible on a closed track all by yourself, if you line up next to someone else you're kissing your warranty coverage good-bye.  No bracket-racing for 2015 Mustang owners, then, as quarter-mile passes must be limited to solo shots for personal glory.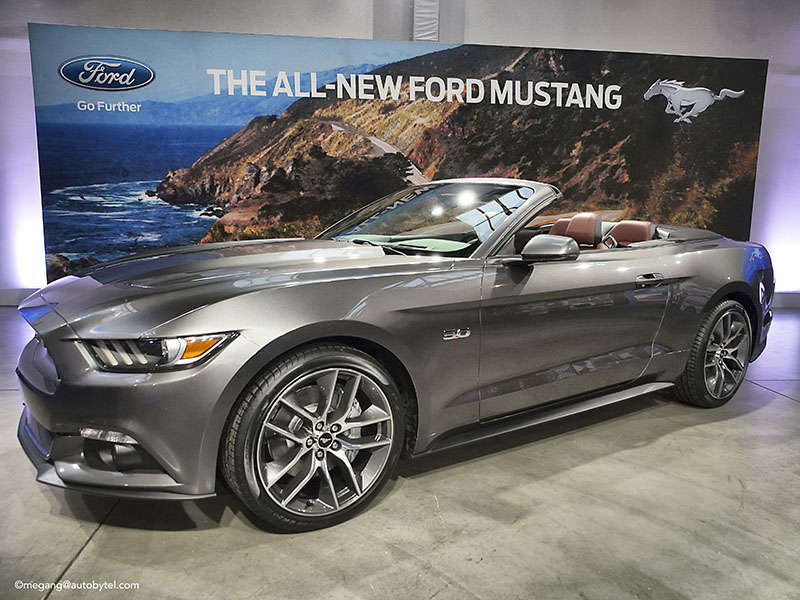 02. Is Your Scion Too Small? Toyota To The Rescue With Rental Program
The Scion iQ is an economical subcompact hatchback that's also somewhat of a drift toy once you've mastered its handbrake.  One thing the iQ is not, however, is practical, as anyone who has ever tried to haul home more than a token load of groceries inside its tiny cabin has already discovered.  In recognition of this particular shortcoming, Toyota has introduced the Scion Swap program, which allows owners who have already bought or will buy any Scion (including the FR-S sports car) between the beginning of 2014 and June 30, 2013 to benefit from no-charge rentals of larger vehicles from the Toyota family. 
Currently, the program is only offered in Phoenix, AZ, Houston, TX, and Miami, FL, but the plan is to eventually roll it out across the country if it proves to be a popular incentive.  Toyota has made a number of different models part of the Scion Swap, including Camry sedans, Tacoma pickups, and Sienna minivans.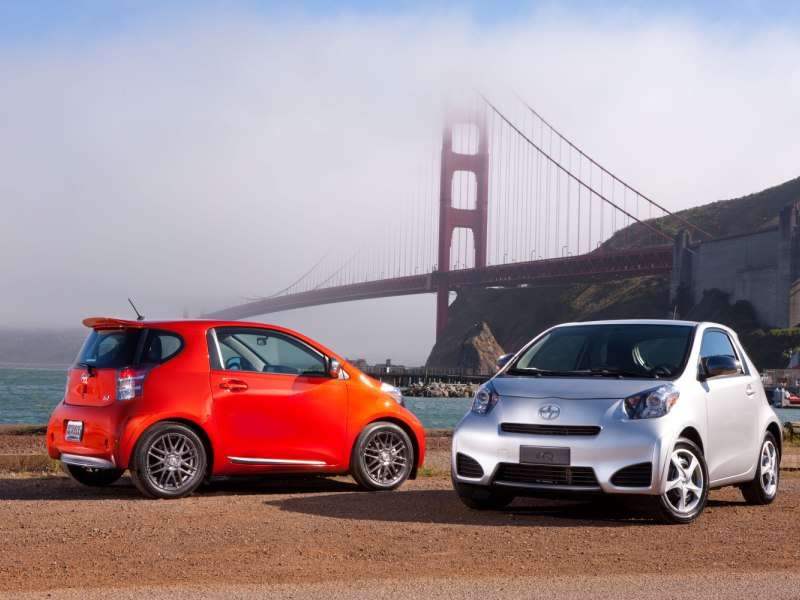 03. F1 'Historic' Series Could Make Racing Fun Again
There was a time - or at least, I romantically choose to remember it as such - when Formula 1 racing was more about the personalities behind the wheel than the team principals paying the bills and the cars themselves.  It seems that I'm not the only one with these haze memories, as the Wall Street Journal is reporting that the FIA is looking into the establishment of a historic racing series.  The 'Historic Formula One' concept wouldn't just bring back the cars of yesteryear, but it would also ask retired drivers to get back behind the wheel of the automobiles that made them famous.  There has been no word on a timetable for the launch of the series, or whether the vehicles themselves might be toned down a bit to meet modern safety standards and better match the mellowed dispositions of older pilots.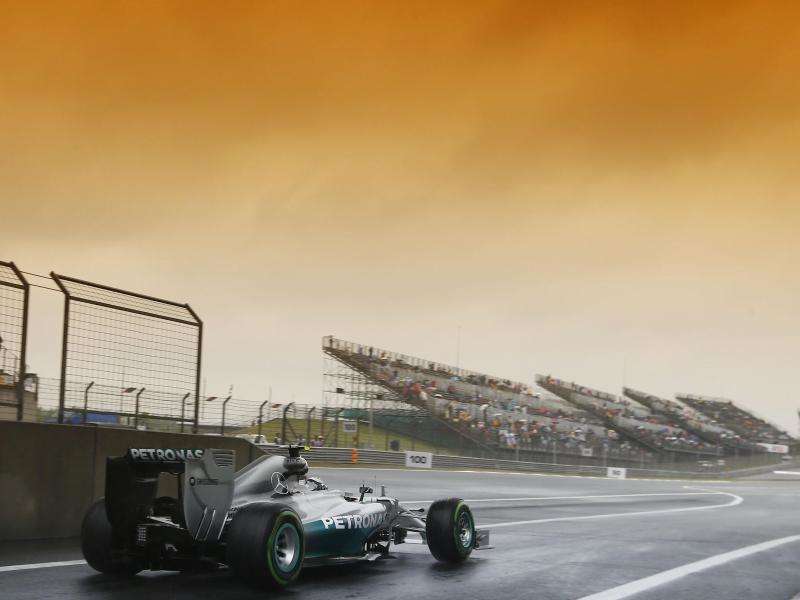 04. Ferrari Will Fine Loose-Lipped Journalists $69,000
Auto journalists, including yours truly, are often asked to respect publication embargos so that a certain number of individuals can get a chance behind the wheel of a vehicle prior to publication of any reviews or driving impressions.  In some cases embargos are broken, either purposely in order to 'scoop' other publications and websites, or by accident via social media.  Usually, the price of breaking an embargo is being frozen out of vehicle launch events or inside information for a period of time, but Ferrari is taking things up a notch with a new agreement that journalists must sign prior to driving the Ferrari LaFerrari. 
The document lays out a penalty of 50,000 euro (or $69,000 USD) for syndicated outlets publishing anything about the car before May 26 of this year (first-hand impressions from a select few journos have been OK'd for April 30 publication).  It's unclear how the fine would be levied and collected, exactly, or how that particular number was chosen, other than its scarily-high tag.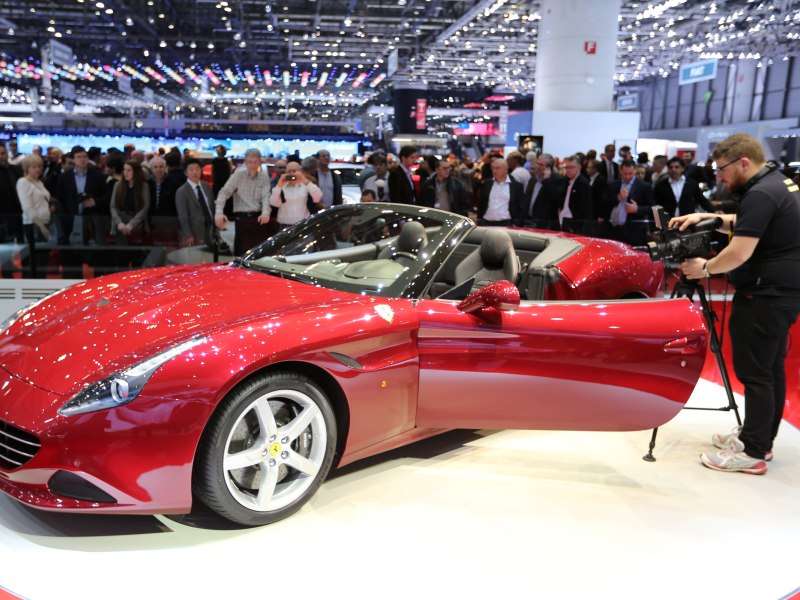 05. Volkswagen Golf R 400 Is A Go
A sign from Volkswagen that it's getting serious about the compact performance car wars was unveiled in Beijing last week.  The Golf R 400 Concept, which features 395 horsepower from a 2.0-liter, turbocharged four-cylinder engine, is on its way to production, according to Car and Driver.  Although American sales haven't been confirmed, the R 400 will, in some markets, top the 290 horses offered by the upcoming 2015 Volkswagen Golf R.,  This gives the German brand a legitimate shot at the hot hatch crown, as no other competitor comes close to such prodigious output.  Top speed for the Golf R 400 is listed at 174 miles per hour, and it can hit 60-mph from a standing start in just 3.9 seconds.