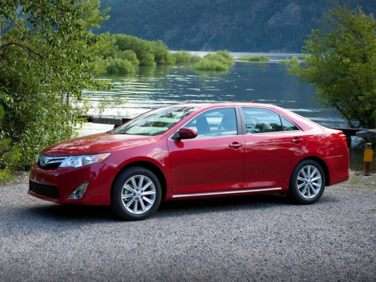 A combination of factors—including a massive winter storm and high consumer demand on the truck side of the industry—helped hold down sales for the Japanese Big Three in February, when only Toyota managed to finish in the black. On the other hand, with the storm affecting most mainstream automakers fairly evenly, Toyota's 4.3 percent gain actually outperformed the industry as a whole, which managed a fairly modest 3.7 percent overall improvement last month.
The tale of the tape for the trio:
Toyota (including Scion and Lexus)—166,377 sales, up 4.3 percent
Honda (including Acura)—107,987 sales, down 2 percent
Nissan (including Infiniti)—99,636 sales, a 6.6 percent retreat
Now, I want to re-emphasize that February was a tough month for all the mainstream brands, with none of them seeing double-digit growth and even Kia losing ground. But what will really bear watching in March (and going forward) is the sales mix: According to data from MotorIntelligence.com, sales of light-duty trucks increased by 7.8 percent last month, while car deliveries garnered a barely noticeable .1 percent rise in volume. And it's not just the U.S. automakers that saw the shift last month.
Consider: At Toyota, the 2013 Toyota Camry, 2013 Toyota Prius family and 2013 Toyota Yaris all saw sales decreases, but every single one of the brand's crossovers, SUVs and trucks improved its standing.
Other sales highlights from Toyota, Honda and Nissan in February included …
February Auto Sales: First Record for 2013 Toyota RAV4
The redesigned 2013 Toyota RAV4 had an instant impact on the marketplace in February, helping the nameplate achieve a new volume record for the month. The compact crossover captured 13,329 sales and a 5.1 percent gain in February, and the 2013 Toyota Sequoia also pushed deliveries up a bit, selling 1,064 units that were 2.3 percent beyond its total from February 2012. And those were the weakest links in the Toyota truck lineup, since all the rest of the brand's entries here were up by at least 14 percent:
Toyota FJ Cruiser—1,355 sales; up 29.4 percent
Toyota Venza—3,745 sales; +40.2 percent
Toyota Highlander—9,310 sales and a 14.1 percent improvement
Toyota 4Runner—A 29.6 percent jump that reflected 3,979 sales
Toyota Sienna—Up 20.3 percent, on 9,209 sales
Toyota Land Cruiser—Just 216 sales, but a 77 percent growth rate
Toyota Tacoma—An 18.5 percent move in the right direction, backed by 12,644 deliveries
Toyota Tundra—7,306 sales (+15.5 percent), as Toyota readies the redesigned Tundra for launch later this year
Which isn't to say Toyota had no car winners. In fact, the 2013 Toyota Avalon enjoyed a 63.1 percent sales increase, with 5,703 deliveries, as its redesign for the current model year continues to attract attention. Similarly, the brand-new 2013 Lexus ES led Toyota's luxury division in terms of growth, courtesy of 4,817 sales and a 60.7 percent volume spike.
"Despite rising gas prices, severe winter storms and concerns about the federal budget, February was a good indication of the overall strength of the market," said Bill Fay, group vice president and general manager, Toyota Division. "With the most fuel-efficient full line of vehicles, Toyota is well positioned, and we're encouraged by very positive consumer reaction to our new Avalon and RAV4."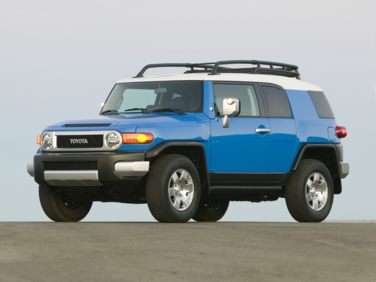 February Auto Sales: 2013 Honda Accord Piles up More Deliveries
At Honda, the February focus was on its post-storm sales and, more specifically, the ongoing success of its 2013 Honda Accord lineup. As top rivals like the Toyota Camry, Chevy Malibu, Hyundai Sonata and Nissan Altima all weathered notable sales declines last month, the Accord was the fastest-growing mainstream midsizer in the industry—boasting sales that increased 35.2 percent and reached 27,999 deliveries. Also impressive: Consumer Reports rated the Accord as the No. 1 choice in its segment in February's "Top Picks 2013" report. (The 2013 Honda CR-V and 2013 Honda Odyssey joined the Accord among CR's Top Picks for 2013.)
An effective refresh for the 2013 Honda Crosstour has boosted interest in the brand's innovative midsize crossover, too. The Crosstour—the top-ranked vehicle in its category in February's J.D. Power Vehicle Dependability Study—leveraged 1,234 sales for its second straight month of double-digit volume growth and is now ahead of last year's sales pace by 25.9 percent. Unsurprisingly, the other pair of Honda products to benefit from positive sales growth in February were two more crossovers, the 2013 Honda Pilot and 2013 Acura RDX.
The former carved out an 8.3 percent sales rise in February, when it delivered 9,614 units, while the latter—also a J.D. Power Dependability winner—earned its 10th straight monthly volume record by delivering 2,795 sales and a whopping 177.6 percent growth rate.
"It took a big winter storm in the Northeast to slow us down a bit, but our robust sales over the last three weeks show that our strong retail momentum continues," said John Mendel, executive vice president of Sales at American Honda. "With Accord posting strong numbers and spring just around the corner, the best is yet to come."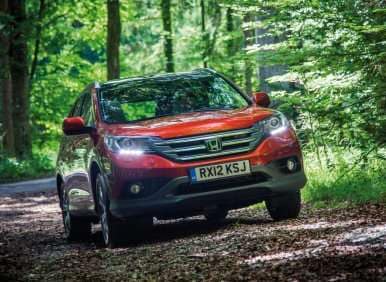 February Auto Sales: 2013 Nissan Pathfinder Posts February Milestone
If you've read this far, it will come as no shock to discover the 2013 Nissan Pathfinder saw the greatest upsurge of demand of any Nissan product in February. Sales of the Pathfinder have been red hot since it debuted as a next-gen crossover last year, and last month resulted in another record—9,964 sales that translated into a 145.6 percent leap over the same month last year. The 2013 Nissan NV commercial truck line also contributed its best month ever, increasing sales by 55.1 percent and delivering 1,252 units.
But at the other end of the size spectrum, the automaker also rang up another new benchmark with the 2013 Nissan Versa. Long the country's best-selling subcompact duo, the Versa Sedan and Hatchback together delivered 13,100 units to both maintain that position and signal a 28.6 percent sales expansion. And remember, the all-new 2013 Nissan Versa Note hatchback is due in dealerships in June.
The approach of spring meant blooming sales for the 2013 Nissan LEAF as well. Just reaching the marketplace now, the American-made LEAF welcomed 653 new buyers and a robust 36.6 percent sales lift. Finally, two other small-volume players scored positive sales performance in February: The 2013 Nissan GT-R, fresh off another round of performance enhancements for 2013, raced ahead of its previous February sales by 46.3 percent, based on 98 deliveries; the 2013 Nissan Titan—like all of the industry's full-size pickups—also moved ahead last month, with sales edging northward by 3.7 percent and reaching 1,634 units.
The party line from Al Castignetti, vice president of the Nissan Division: "We expect 2013 to be a strong year for Nissan, in spite of the increasingly competitive market. All-new versions of our iconic Altima, Sentra and Pathfinder are hitting their stride, and the LEAF, Versa Note and NV200 models will bring even more new buyers into Nissan showrooms in the coming months."