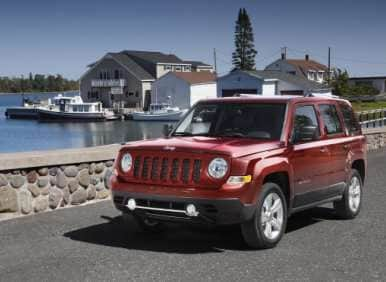 While a lot of factors go into choosing a new vehicle, one of the most important is rarely discussed nowadays, and that's affordability. As automakers keep adding fresh infotainment technologies to their latest products, they're also adding significantly to those vehicles' prices, leading to higher and higher transaction costs for consumers. That's all fine and dandy for many buyers, but those searching for one of the most-affordable crossovers of 2012 may need some assistance—which is where Autobytel comes into play.
After careful, in-depth research, we've come up with a short list of 2012's most affordable crossovers, each offering plenty of value and versatility, but all starting under $20,000. And at that price, although they may not deliver a full slate of the latest tech toys, they do offer something some folks think is just as vital: An excellent deal.
(Note: All prices are before destination charges and any additional fees.)
Most-Affordable Crossovers of 2012: Kia Soul
The Kia Soul rolls out as the most affordable of 2012's most-affordable crossovers with an MSRP that starts at $14,400, as well as—uncoincidentally—the title of top seller. In August, which was the most recently completed sales month when this was written, some 10,191 buyers found a new Soul, representing a jump of more than 48 percent over the same month last year.
It's easy to understand why, too, since that low price of admission brings with it a 1.6-liter I4 engine that boasts modern technologies like gasoline direct injection and continuously variable valve timing. Mated to a six-speed manual transmission, that powerplant delivers 138 hp, 123 lb.-ft. of torque and EPA marks of up to 27 mpg city/35 mpg highway/30 mpg combined. And in addition to that sophisticated powertrain, the entry-level Soul also packs in air conditioning, Bluetooth technology, power doors/locks, steering-wheel-mounted audio/cruise controls, and a surprisingly spacious cargo hold.
The Soul can fit up to 23.7 cubic feet of gear and goodies behind the second-row seats and up to 53.4 cubic feet with those seats folded flat.
And of course, the Soul is the only one of 2012's most-affordable crossovers to come standard with the hamster seal of approval.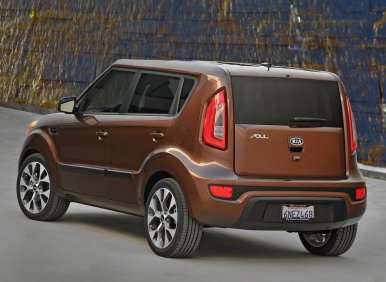 Most-Affordable Crossovers of 2012: Suzuki SX4
Drivers who want to add all-wheel drive to one of the most-affordable crossovers of 2012 may want to track down a Suzuki SX4. It's the least-expensive AWD crossover in the U.S., with a starting price of $16,999.
True, the SX4 flies (well) below the mainstream radar screens, yet it supplies a well-thought-out package of standard features that includes a climate system with an in-cabin pollen filter and rear-seat outlet, a full eight airbags, heated side-view mirrors, roof-rack rails, and protective exterior moldings that help prevent bumps and dings when on the trail. Oh, and the SX4 actually can handle some light trail work, courtesy of the automaker's three-mode all-wheel-drive technology.
Beneath the hood is a peppy 150-hp I4 engine that also holsters 140 lb.-ft. of torque, and with that power managed by a six-speed manual transmission, the EPA rates the SX4 as capable of 22 mpg city/30 mpg highway/25 mpg combined.
The SX4's position as one of the best affordable crossovers of 2012 is then cemented by "America's #1 Warranty," providing fully transferable, no-deductible powertrain coverage of 100,000 miles/7 years, a 36-month/36,000-mile new vehicle limited warranty, 60-month/unlimited-mileage perforation coverage and complimentary roadside assistance for 36,000 miles/36 months.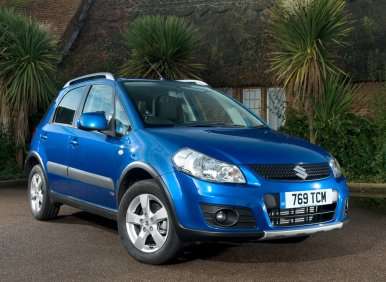 Most-Affordable Crossovers of 2012: Jeep Patriot
The $15,995 Jeep Patriot is enough of a sport utility for its maker to call it the "best-priced SUV in America," but with a standard front-wheel-drive configuration and unibody construction, the Patriot also qualifies as one of the most-affordable crossovers of 2012. (And with an MSRP of $17,745 when kitted out with Jeep's Freedom Drive I all-wheel-drive technology, the Patriot also sports the title of "best-priced 4X4 SUV in America.")
Regardless of setup, the Patriot provides an easy entry point into the Jeep lineup, offering the brand's hallmark style and versatility along with something new for the 2013 model year: Better fuel economy. Jeep engineers have massaged the Patriot's powertrain to enable a 1 mpg bump in both combined and highway driving; the vehicle's new EPA line: 23 mpg city/30 mpg highway/26 mpg combined.
On the other hand, despite that notable enhancement, the 2013 Patriot is just as much one of 2012's most-affordable crossovers as the current model—after all, the entry price of the Patriot stays unchanged for the new model year, while the all-wheel-drive version receives a minor $100 increase.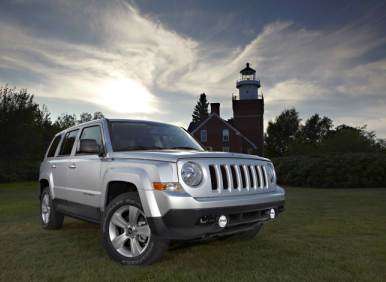 Most-Affordable Crossovers of 2012: Kia Sportage
Yes, the presence of the Kia Sportage on our list of best affordable crossovers for 2012 means there are two entries from one brand on the roster, but it was just too hard to ignore the Sportage's 2013 upgrades and $19,000 MSRP. That price point means the Sportage is $245 less expensive than its Hyundai Tucson counterpart, and the Kia wears a newer design, too.
Already on sale, the 2013 Sportage looks more aggressive than ever, with sculpted sheet metal and a bolder, more menacing face highlighting its exterior, and an assortment of cabin upgrades to match. Then, the Sportage's list of standard features has been enhanced to supply:
An AM/FM/CD/MP3/Satellite sound system with four speakers (and door-mounted tweeters)
Bluetooth technology for both hands-free calling and audio streaming
Air conditioning
Power windows/door locks
Front LED accent lights
16-inch alloy wheels
A multi-function steering wheel with integrated audio, cruise and Bluetooth controls
Leather-wrapped armrests
As one of the best affordable crossovers of 2012, the Sportage offers just one minor shortage: Drivers will no doubt enjoy the Kia's 2.4-liter engine—which can make 176 hp and 168 lb.-ft. of torque—but garner a less-than-amazing EPA line of 21 mpg city/29 mpg highway/24 mpg combined.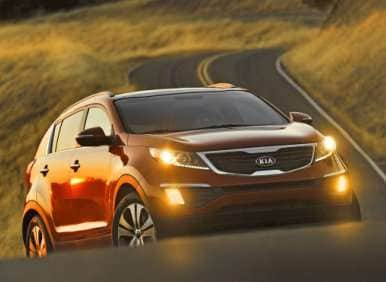 Most-Affordable Crossovers of 2012: Dodge Journey
Now, astute readers have likely noticed that the first four of Autobytel's most-affordable crossovers of 2012 have been a wee bit on the small side—but that's hardly the case with the 2013 Dodge Journey. It's a mid-size crossover than can be configured to hold up to seven occupants, in three rows, and stretches more than 192 inches in length. The next longest of our best affordable crossovers for 2012, the Kia Sportage, is about 18 inches shorter.
Another surprise: The Journey is just a tad less expensive than the Kia, too. Configured with its aptly named American Value Package (with two-row seating for five), the Dodge is stickered from $18,995 and is the most-affordable vehicle in its class. And if you do want that extra passenger room, it can be had for an additional $1,050; in that setup, the Journey is the least-expensive seven-passenger crossover in America.
These aren't totally stripped-down models, either. Each comes with standard features like a dual-zone climate system, heated exterior mirrors, LED courtesy lights for the driver and front-row passenger, a six-speaker Uconnect sound system with 4.3-inch display screen and steering-wheel-mounted audio controls, premium cloth seating, and trailer-sway damping technology.