The idea of compact and subcompact cars is economy through simplicity. You'll find cars in this gallery that exemplify that, but you'll also find vehicles with the kind of sophistication that used to be found only in larger vehicles. Our selection method was to use the EPA's market class to narrow the overall field. We then picked the small cars that we've rated 3.5 stars and higher. They range in price from about $11,000 to $23,000, so there's something here for buyers with small to average budgets.
By Staff Photo Credit: Staff, Automakers
Page 2
Chevy rolled out the SS version of the Cobalt for 2008, adding it to the coupe and sedan models already in the lineup, with engines producing from 148 horsepower to 260 horsepower.
Turbocharged engine Impressive handling 100,000-mile warranty
Uninspired styling Interior materials Tight rear seat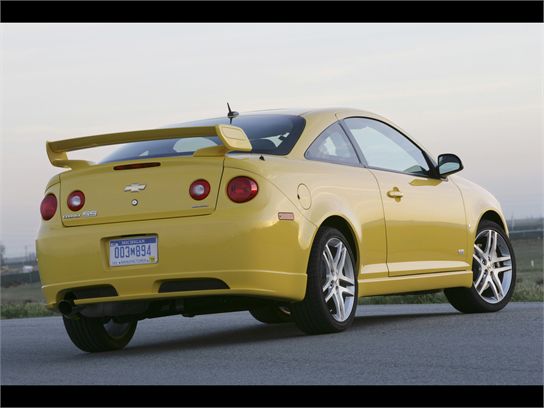 Page 3
With models from economy coupe or sedan to the speedy Si, the Civic offers compact buyers a lot of variety. The top trim level comes with leather seats and navigation, distinctions not shared by very many competitors.  
Excellent performance in Si Good price Four-door utility
Si engine lacks torque Noisy Harsh on-road ride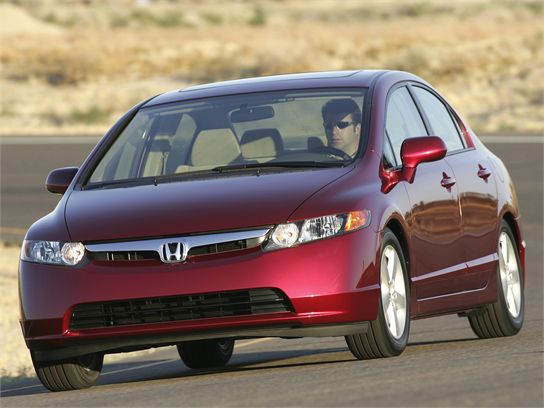 Page 4
With the Civic moving up in Honda's range, the sub-compact Fit came along to fill the small car spot. While the Fit hasn't been sold in the U.S. for very long, a new version arrives 2009.
Zippy powertrain Passenger and cargo room
Only LEV-emissions rated Mileage not as good as Civic Pricier than some competitors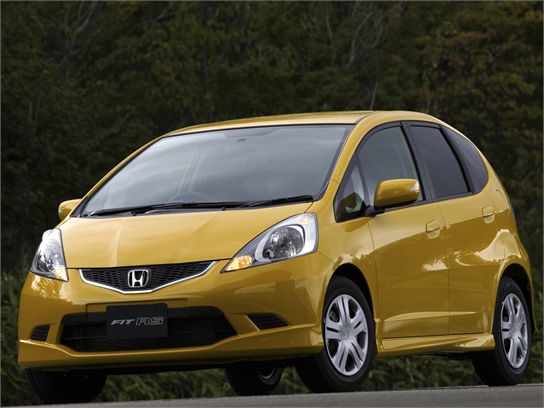 Page 5
The 2008 Elantra adds safety features to the redesign that debuted for 2007. It competes well against the Honda Civic and Toyota Corolla.
Six airbags standard Supportive seats Stylish exterior design
Loud under acceleration Knee room tight in back seat Brakes are a bit grabby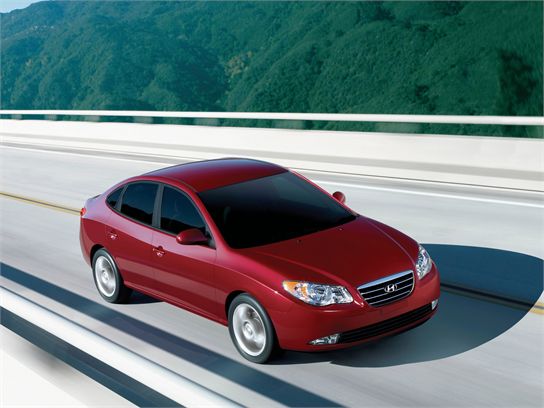 Page 6
The Rio is one of the least expensive cars for sale in the U.S., starting at just under $11,000. That gets you a comfortable and updated interior, six airbags and a five-year, 60,000-mile warranty.
Better than expected materials Comfortable and quiet Good standard feature set
Only adequate power Rear seat room limited Will it hold up?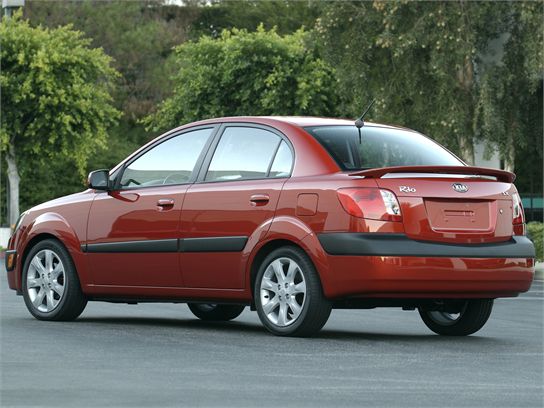 Page 7
The Mazda 3 is another compact car that adds a few touches of luxury, like the Civic they take the form of leather seats and a navigation system. The 3 is available as either a sedan or a five-door hatchback.
Lots of fun to drive Good front and rear comfort Hatchback cargo space
Interior noise Peculiar rear-end design Stereo hard to use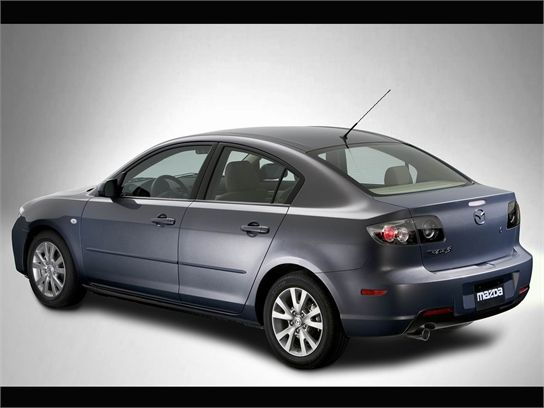 Page 8
Much like the Civic Si, the 263-horsepower Mazdaspeed 3 takes a basic compact car and turns into a budget performance vehicle. This version of the 3 only comes as a five-door hatch with a six-speed manual transmission.
Impressive acceleration Very good handling and brakes Styling isn't over the top
Premium gasoline Must buy GT to get trip computer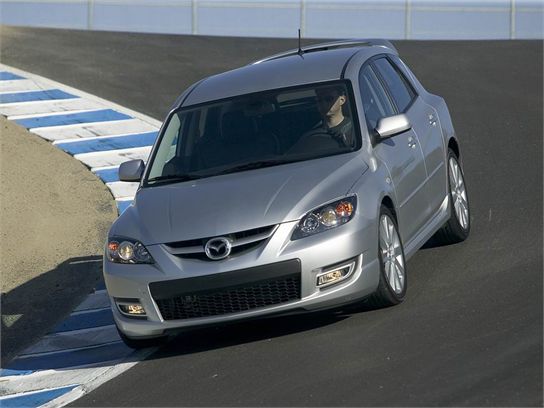 Page 9
The Versa can claim a horsepower advantage over its main rivals, the Honda Fit and Toyota Yaris, thanks to 122 ponies under the hood.
Controlled and comfortable ride Supportive front seats Plenty of visibility
Gets tossed around in wind Insufficient side bolsters Shifter feels an inch too low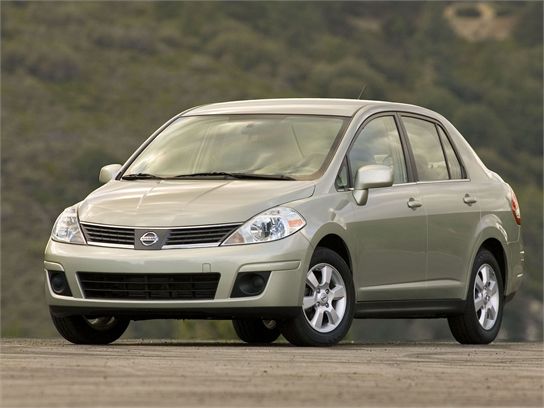 Page 10
It's the un-boxy Scion, available only as a coupe. With a mildly restyled interior and exterior for 2008, the tC comes with iPod connectivity and a Panasonic subwoofer standard. There are few factory options, but lots of dealer-installed accessories.
Scion-cool in a coupe Affordable and fun to drive Fold down front seat, hatch improves cargo capacity
High-revving engine Slightly cramped interior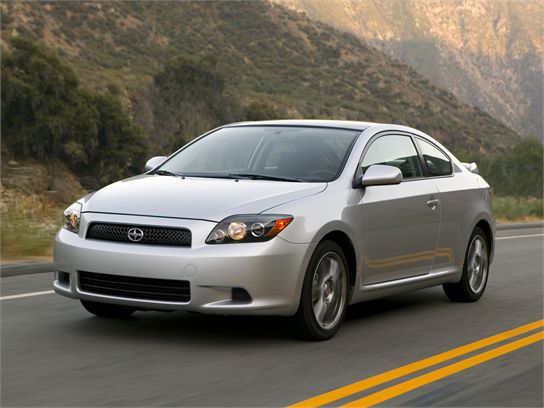 Page 11
While the base Impreza is overshadowed by the WRX, the 2.5i comes in sedan or wagon and of course has all-wheel drive. Subaru styling has always been quirky and the new exterior is plain-stream, but the interior makes up for it.
Engine has healthy torque Real all-wheel drive Attractive modern interior
Homogenized exterior styling Only a four-speed automatic